Weight Watchers Meal Plan – Week 4 – FREE Printable + Shopping List!
Meal planning made easy with this 7-day weight watchers meal plan including breakfast, lunch, dinners, side dishes, snacks, and desserts! FREE Printable meal plan + shopping list! 
Meal planning doesn't have to be a hassle, in fact, I have taken all of the guessings out of this week's menu! 
This week is full of meal plan options that are perfect for the whole family! While it includes 7 days' worth of meals, some of these make a lot of food so you could actually skip a day and use leftovers for other lunches and dinners! 
Some of these recipes and meals use the Instant Pot and Air Fryer. If you don't have either of these you should totally invest! Both are healthier options for cooking, take less time, and cleanup is super easy! 
Related: MUST HAVE Air Fryer Accessories to make your life easier! 
If you decide to use the stovetop or other means of cooking, that's okay too! Just adjust your time and temp! If you have any questions, be sure to join the Facebook Group and ask away! Or you can always email me. 
Don't forget before you go to download your FREE printable meal plan AND shopping list! 
Weight Watchers Meal Plan – Week 4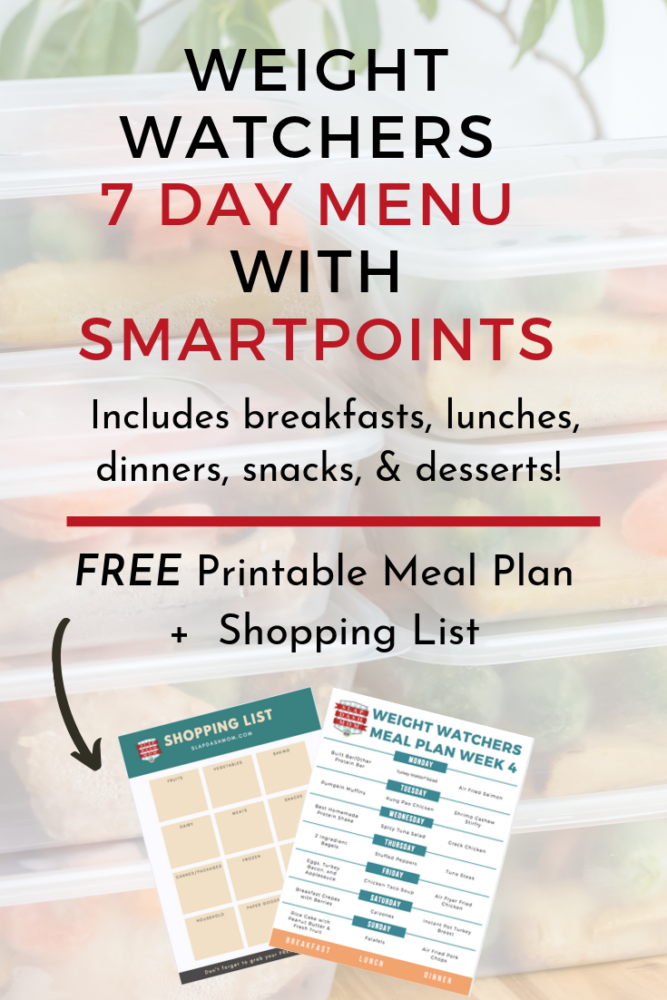 Weight Watchers Meal Plan for Breakfast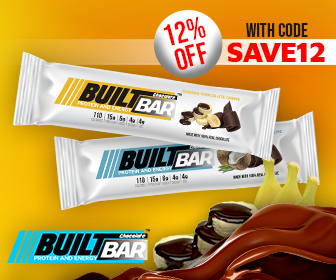 Day 1: Built Bar (3 Smartpoints, Peanut Butter Bars are 4 Smartpoints) 
Be sure to use this link to save 12% on your order! For a limited time, there are also Pumpkin bars that are just as delicious as the other ones Built offers. These are great when you are in a hurry or if you need a snack. Also, Built Bar offers a sample box so you can get a variety of flavors to try until you find your favorite!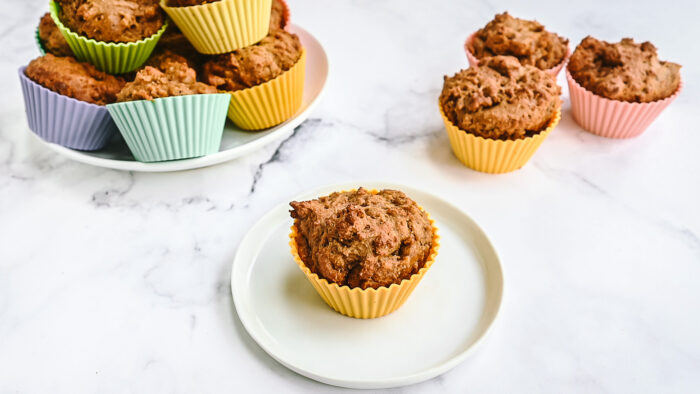 Day 2: Pumpkin Muffins (4 Smartpoints) 
Muffins are great for meal plans and even kids enjoy these! They are ready in under 15 minutes using the air fryer, or 25 minutes with the traditional oven, so they can be made on the fly and you will have enough for the week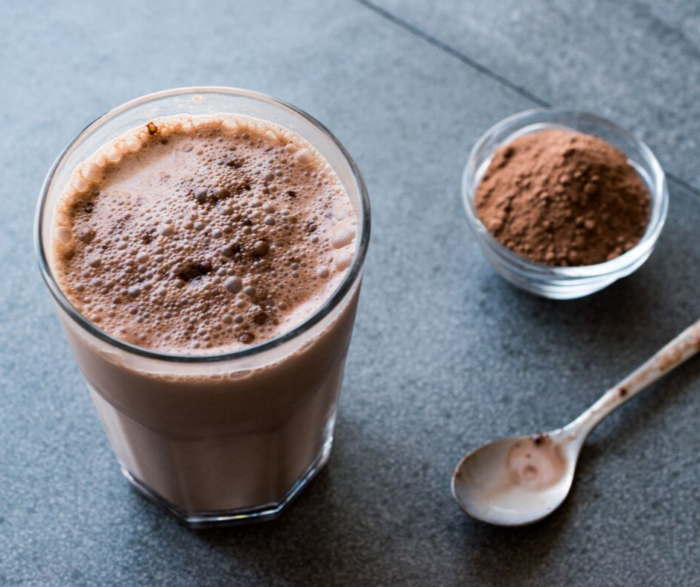 Day 3: BEST Homemade Protein Shake (7 Smartpoints) 
I know you think 7 points is a lot for a protein shake, but this baby is full of health benefits!! Be sure to check out this post, because the protein powder that is used is super healthy, tastes like dessert, and these can be made the night before!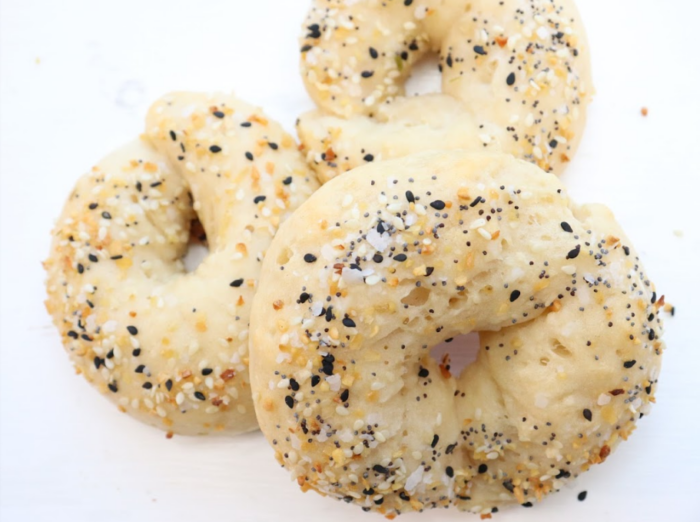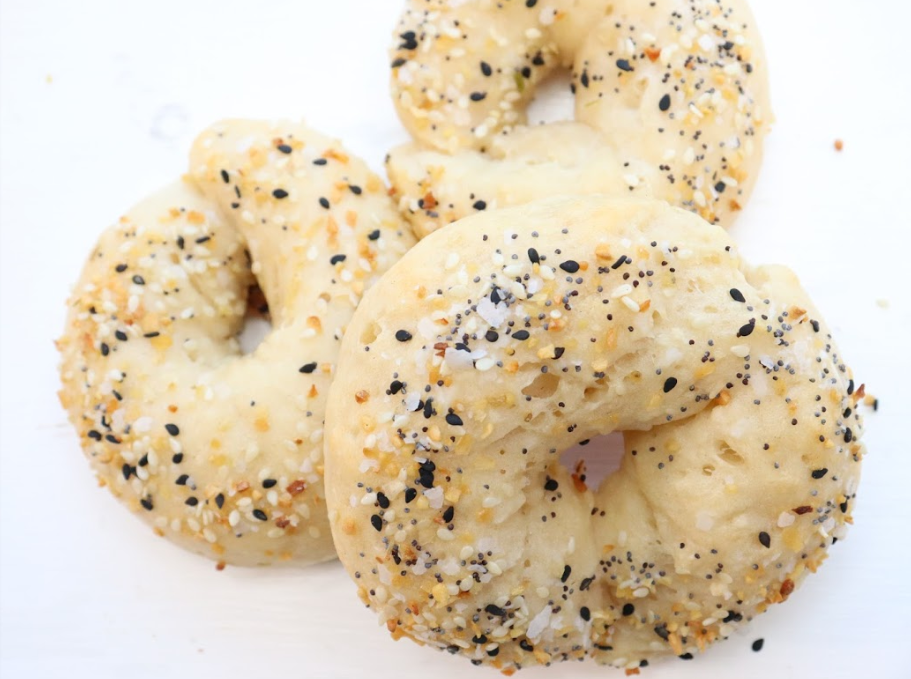 Day 4: 2 Ingredients Dough Bagels (3 Smartpoints) 
The options are endless with 2 Ingredient bagels! You can add a low point spreadable cheese, a side of fruit, or build your own breakfast sandwich if you have time. They freeze well, so bagels are great if you are batch making food. Don't forget to take a look at the 2 ingredient dough guide for tips and tricks!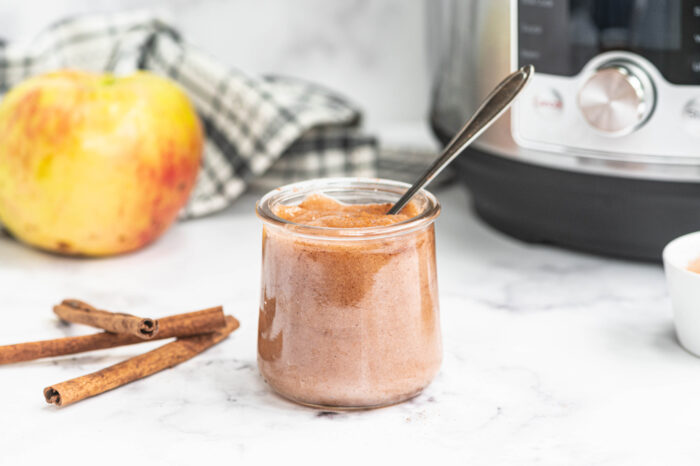 Day 5: Eggs, Turkey Bacon and Applesauce (4 Smartpoints, all points come from bacon) 
While this breakfast may take a little bit of cooking. You can make boiled eggs ahead of time in your Instant Pot along with the applesauce. Homemade applesauce is a great make-ahead food option and free of all the preservatives, contrary to what you would get at the store.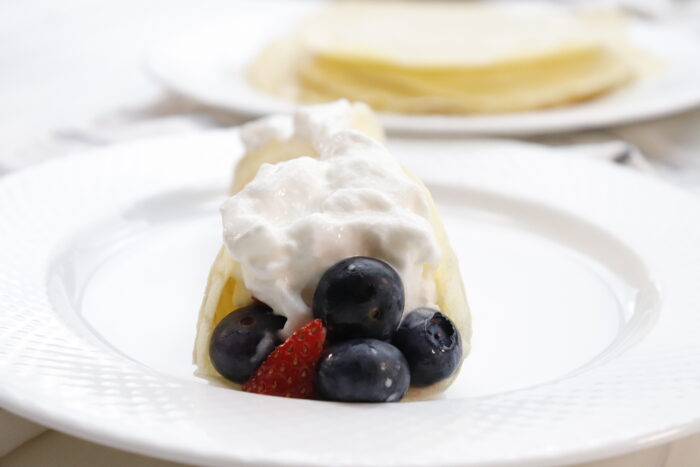 Day 6: Breakfast Crepes with Berries (4 Smartpoints) 
I saved these for Saturday, just because you may have a little more time that morning! There are lots of options for personalized so be sure to check out all of the combos you can make with crepes.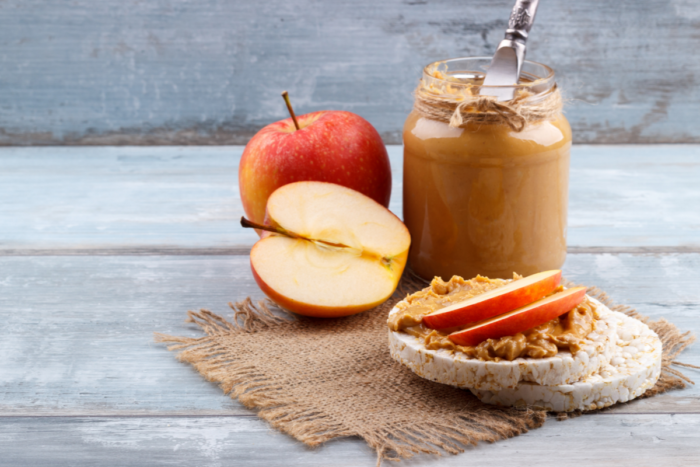 Day 7: Rice Cake with Peanut Butter & Fresh Fruit (3 Smartpoints  ) 
Sundays I try to prepare myself for the new week. So this is the day that I really prepare to get back in the swing of things. This light breakfast will set the tone for your day and allow more points for lunch if needed! Points included are for the rice cake and 1 tablespoon of peanut butter.
Weight Watchers Meal Plan for Lunch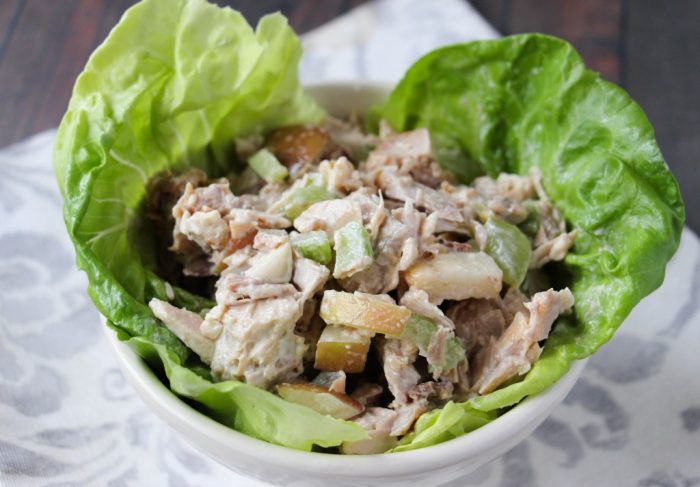 Day 1: Turkey Waldorf Salad (5 Smartpoints) 
Serve this salad up for a lettuce wrap, or on a 2 ingredient bagel. To make lower in points you can omit the mayo and use greek yogurt instead! Also, a great way to use leftover turkey if you have any!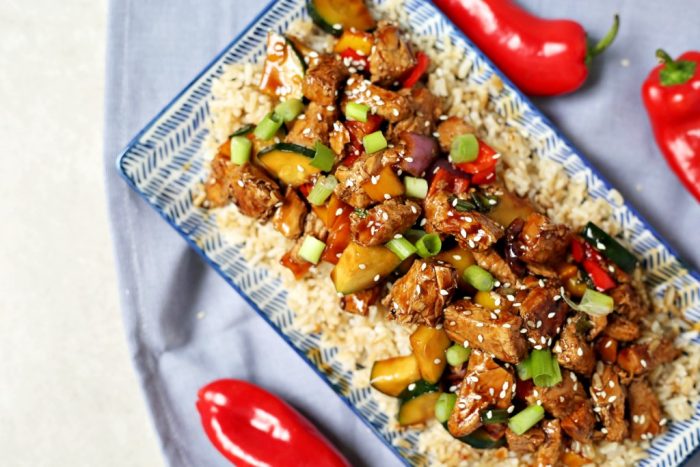 Day 2: Kung Pao Chicken (4 Smartpoints)  
You could totally make Kung Pao Chicken for dinner then take the leftovers the next day. This meal is super easy and a great alternative for takeout.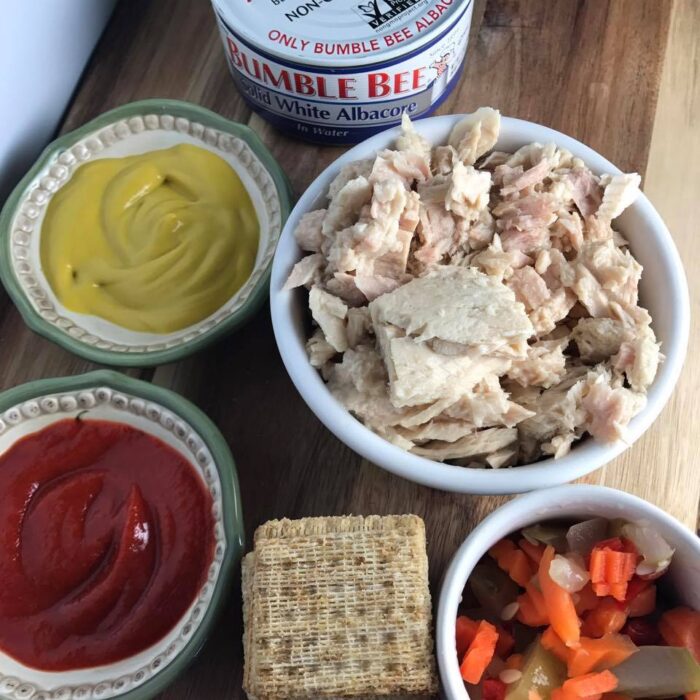 Day 3: Spicy Veggie Tuna Salad (ZERO points) 
Here is a spin on a traditional tuna salad. If you don't like spicy just adjust the recipe. Serve it on to make Tuna Salad lettuce wraps or use a low point cracker.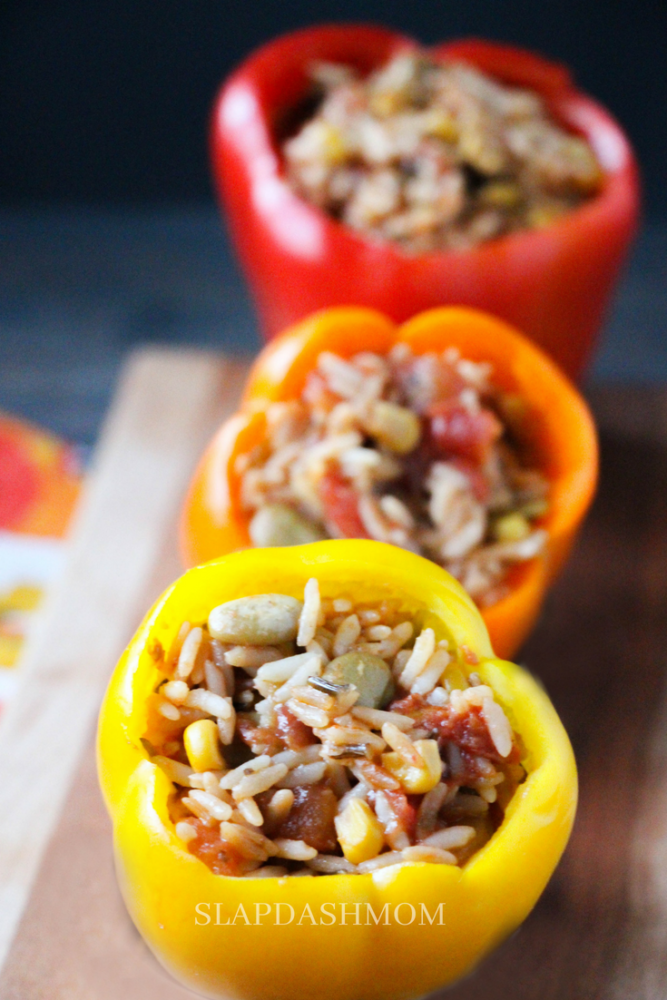 Day 4: Stuffed Peppers (1 Smartpoint) 
These are a GREAT 1 point lunch idea! Feel free to add some more protein or extra veggies.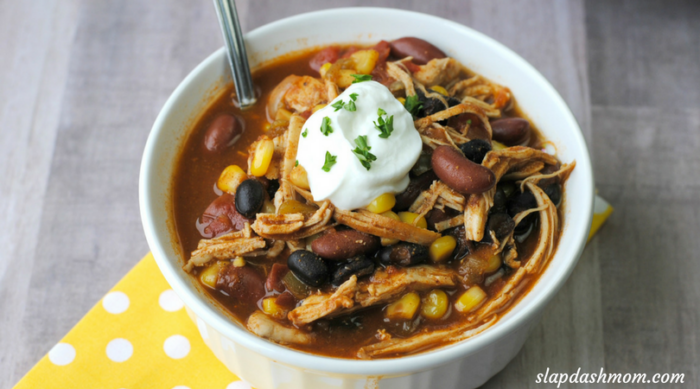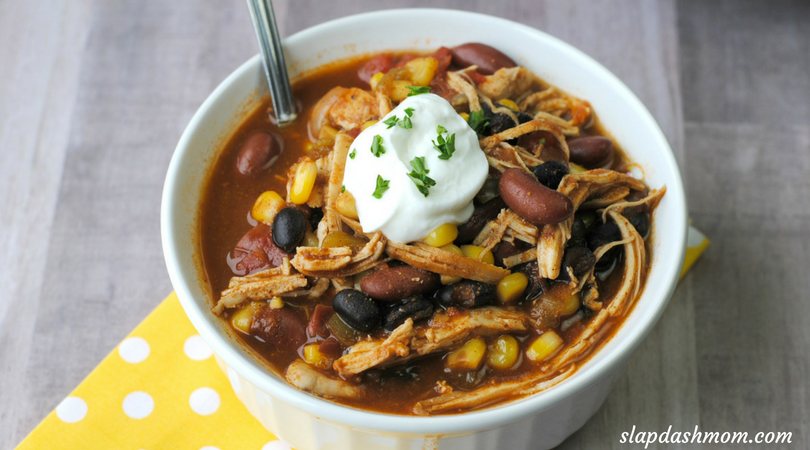 Day 5: Chicken Taco Soup (ZERO points)
This is a FAVORITE and TOP recipe! Seriously, even non-WW people are huge fans! This would be one of the days where you could get away with making a big batch and using it for leftovers. Taco soup stores well in the fridge or you can freeze it for later!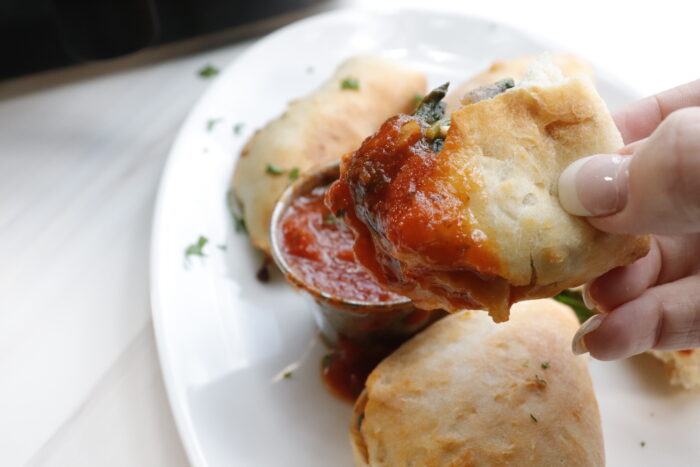 Day 6: Calzones (4 Smartpoints) 
Calzones could really be made for lunch or dinner! Really great for a to-go option the next day and plenty of ways to switch things up!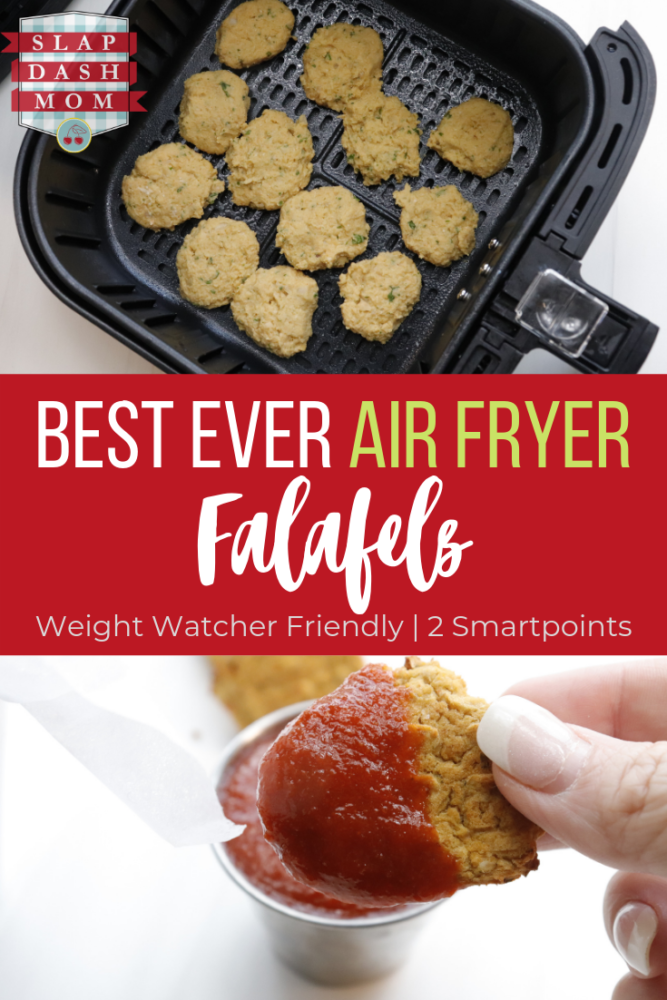 Day 7: Falafels (2 Smartpoints) 
The falafels are great as a stand alone lunch or for a wrap/pita! Don't forget your sauce! 
Weight Watchers Meal Plan for Dinner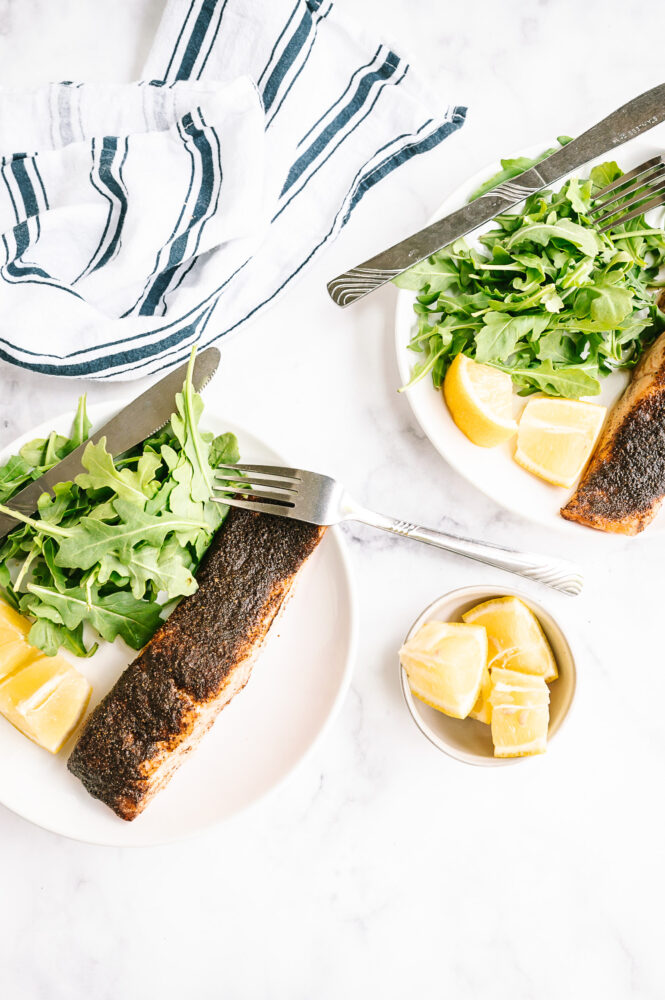 Day 1: Air Fried Salmon (2 Smartpoints) 
This meal is super easy! If you don't have an air fryer, don't worry. You can just use the broil function on your oven!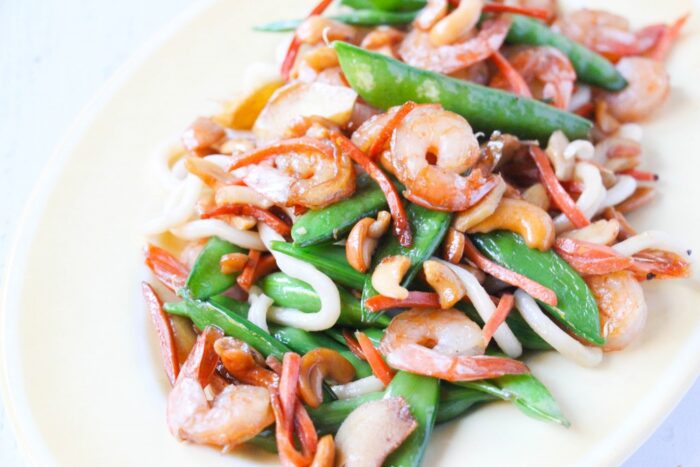 Day 2: Shrimp Cashew Stir Fry (6 Smartpoints) 
Shrimp is another ZERO point food that is often forgotten about! Also if you are looking for a side dish, be sure to try the lo mein to really kick it up a notch, otherwise this is a one-pan meal.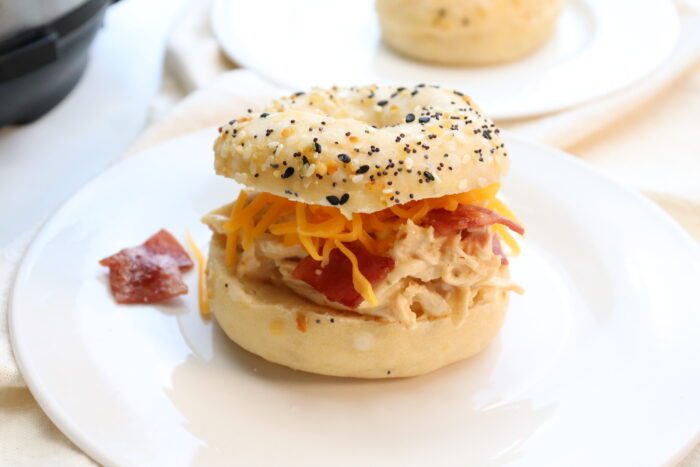 Day 3: Crack Chicken  (3 Smartpoints) 
This recipe goes great with 2 Ingredient Bagels for little sandwiches. Crack chicken is a family-friendly recipe and great for leftovers.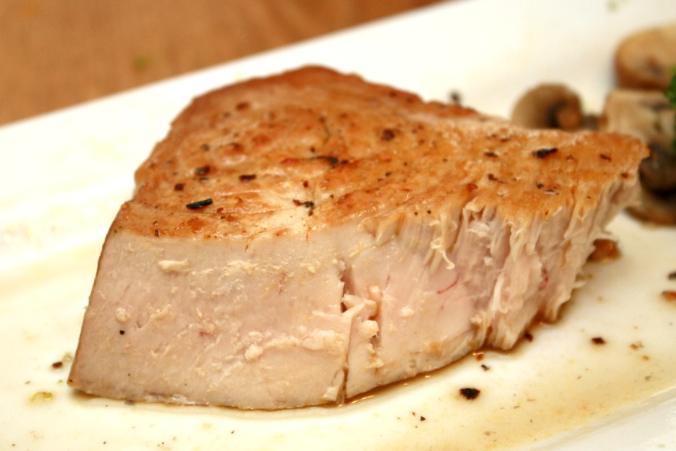 Day 4: Tuna Steak (ZERO points) 
If you went over on points during another day, you can have this tuna steak for ZERO! Also great if you are cooking for a smaller family or looking for a creative way to incorporate more fish into your diet.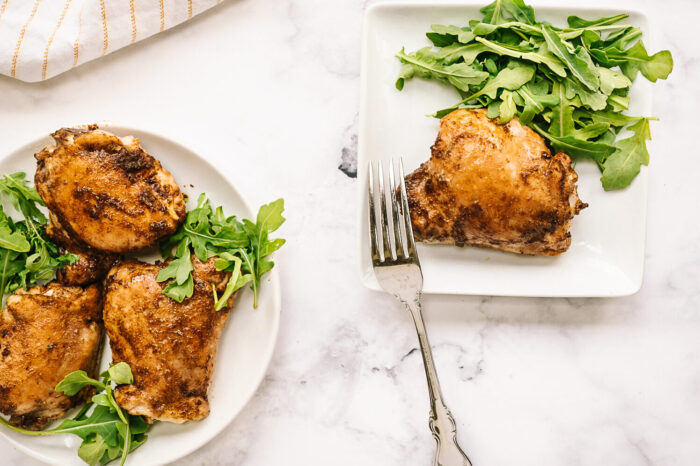 Day 5: Air Fryer Fried Chicken (4 Smartpoints)
Fried chicken is really one of my downfalls, so this is a favorite for me! Best served warm, so I don't recommend trying to take leftovers. The great thing is that you can adjust the amount easily for more or fewer people so you don't have to waste food.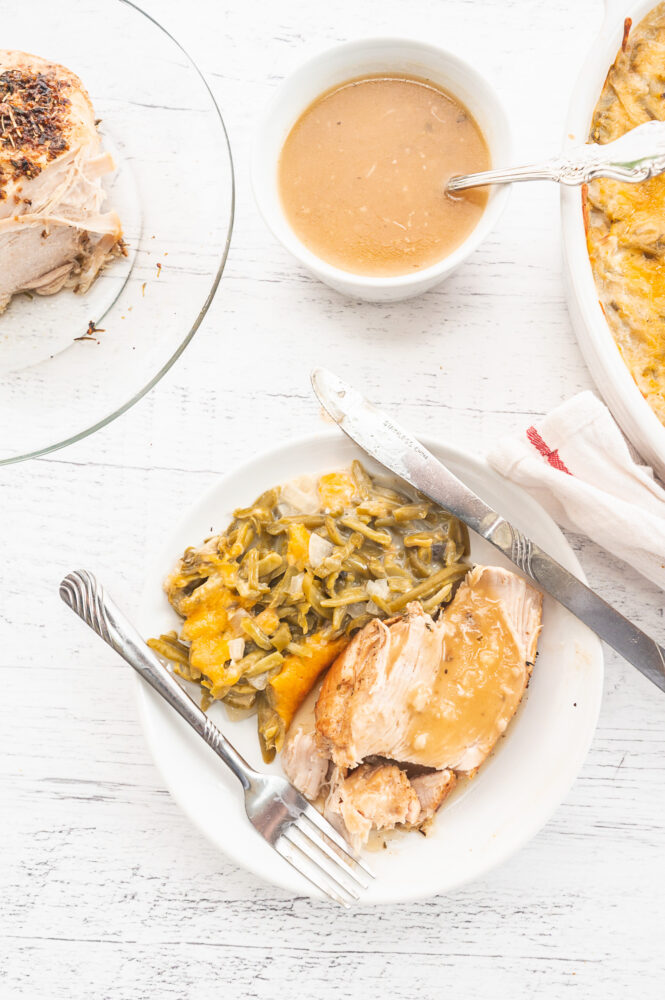 Day 6: Instant Pot Turkey Breast with Gravy (6 Smartpoints) 
Looking for some comfort food? Turkey and gravy are perfect and you can use this recipe for the holidays! Easy to make and you don't need a 20-pound turkey to make this one! Serve it up with cabbage, sweet potatoes, or cheesy green bean casserole!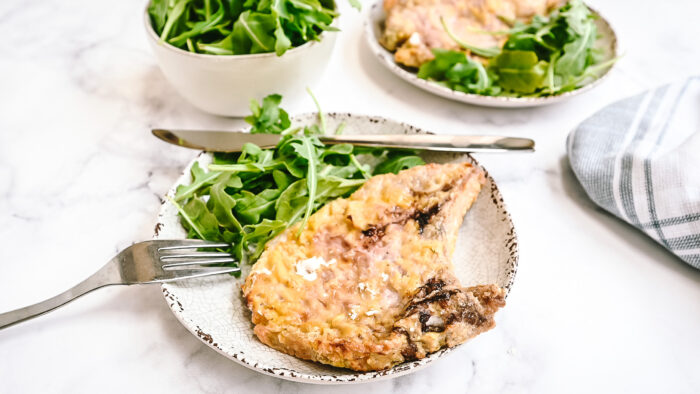 Day 7: Air Fried Pork Chops (Points vary, see recipe) 
Pork Chops are a staple in our house, so being able to make these in the air fryer is a game changer! Smartpoints vary due to the seasoning you choose to use, plus when you are breading food even though you are accounting for all of the points that go into a recipe, all of the flour and stuff is not actually being used. 
Weight Watchers Meal Plan for Snack Ideas 
Here are some of my favorites, but don't forget to check out 50+ Weight Watchers snacks, 6 points and lower! That post includes homemade and store-bought snacks, along with some that you should REALLY stay away from!! 
Weight Watchers Meal Plan Ideas for Side Dishes  
Weight Watchers Meal Plan Ideas for Desserts
Tips for Successful Meal Planning 
Here are some other great meal plans!
Instant Pot Printable Meal Plan
Freestyle One Week Meal Plan
Free Printable Meal Plan
Here's your Weight Watcher Meal Plan for Week 4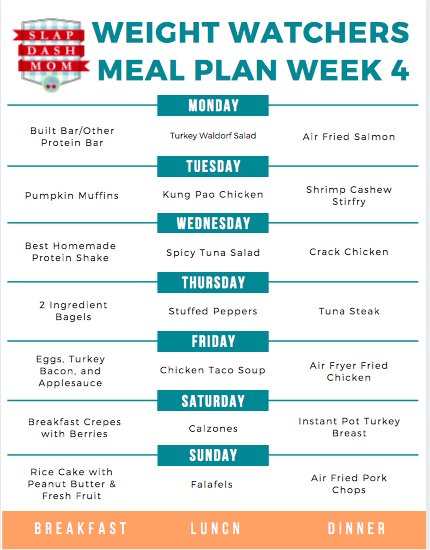 Weight Watchers Meal Plan Week 4 Shopping List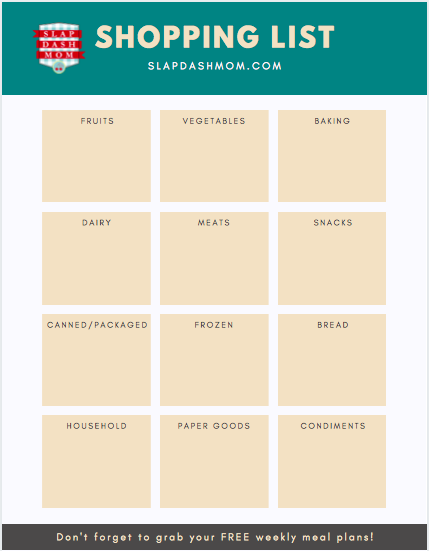 Come find me and JOIN my Weight Watchers Air Fryer & Instant Pot Facebook Recipe Group. We all know how hard it is to do it alone. We are a community of people who post recipes, share tips and ideas and inspire one another every day! We can't wait to meet you!!
Check the bottom of this page to Download my FREE WW Cookbook & Tips Guide. You will LOVE it!!
This is my ZERO Point food list. Book mark the page and refer back often. Loading your fridge and pantry with these ZERO point foods is tip #1 for weight loss success.
You simply MUST try my ZERO points Cheesecake Recipe
Have you made up a batch of my 2 Ingredients Dough yet? It's AMAZING stuff!! Use it to make low point bread bowls, pretzels, bread sticks, bagels, pizza crust, cinnamon rolls & more. Check out the Recipe Guide & Individual Recipes below:
To entice you, watch this Video for the 2 Ingredients Bagel Recipe – you will LOVE it – total YUM!!

2 Ingredient Dough Recipes
Ultimate 2 Ingredient Dough Guide
2 Ingredient Dough Pizza
2 Ingredient Dough Pot Pie
2 Ingredient Dough Pop Tarts
2 Ingredient Dough Cinnamon Rolls
2 Ingredient Dough Bread Bowls
2 Ingredient Dough Empanadas
Make sure you check out and grab our printable shopping lists below to make it easy when you are in store to grab the best WW FreeStyle friendly foods and snacks!
Weight Watchers Walmart Shopping List
Weight Watchers Target Shopping List
Weight Watchers Aldi Shopping List
Weight Watchers Trader Joe's Shopping List
Ever panic and wonder what to eat at your favorite restaurants? Well, I do too! That's why I created and LOVE my restaurant guides. Check them out here and be sure to email me and let me know any others you'd like to see:
Cracker Barrel Weight Watchers
Chic Fil A Weight Watchers
Chipotle Weight Watchers
Olive Garden Weight Watchers
Red Robin Weight Watchers
Taco Bell Weight Watchers
P.F. Chang's
Texas Roadhouse