Weight Watchers Friendly Pop Tarts Using 2 Ingredient Dough
These delicious Weight Watchers Pop-Tarts are perfect whether you're on Weight Watchers or not. Regular Pop Tarts are 8 or 9 points, and they're smaller than the ones I made for 3 points!
Is Weight Watchers working for you? If it's not, check out this latest post. Still, haven't signed up? Learn how to do Weight Watchers for free.
7 Ways to Break Through a Weight Loss Plateau
Weight Watchers Pop Tarts Using 2 Ingredient Dough
Ingredients
1 cup nonfat Greek yogurt (Fage is best)
1 cup self-rising flour
1/4 cup powdered sugar
water
sugar-free preserves
optional: sprinkles
Directions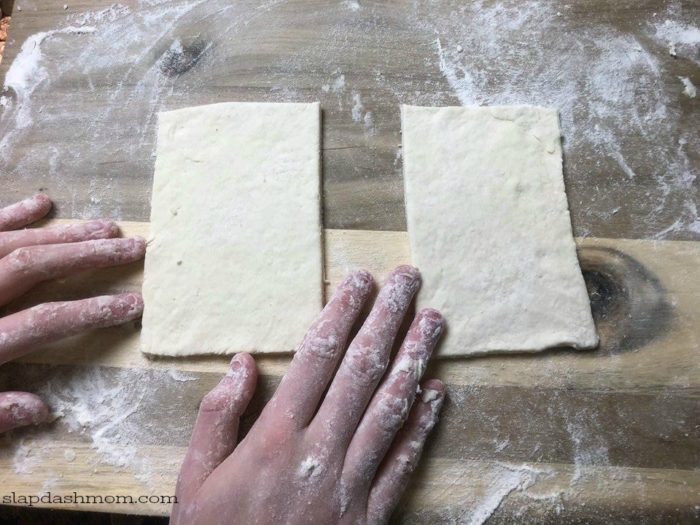 Combine yogurt and flour together in a mixing bowl. Knead by hand until the dough forms a ball. Roll out onto floured surface. Cut into rectangles.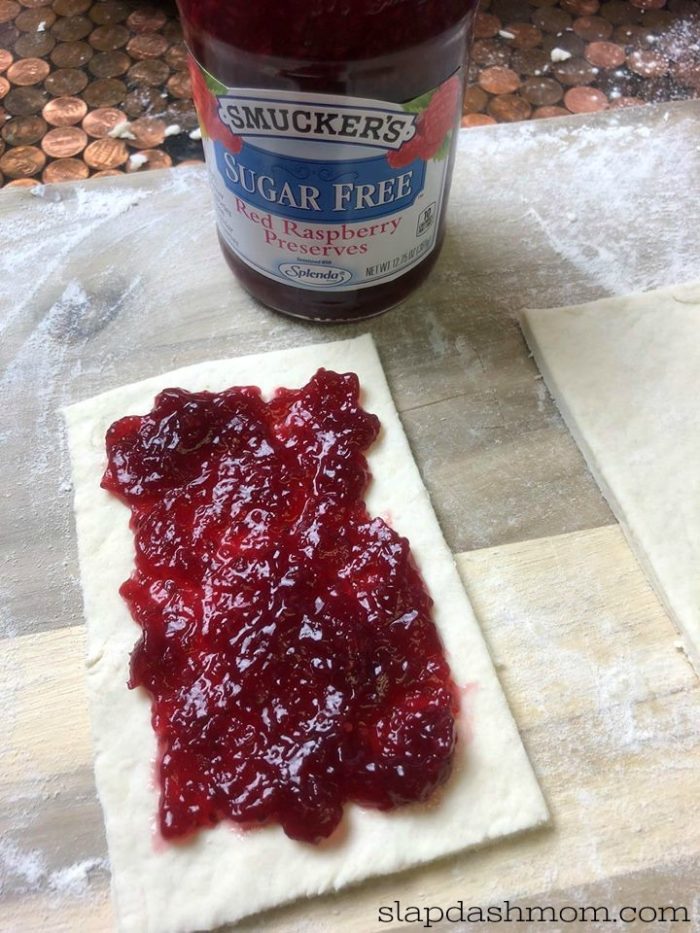 Add a few teaspoons sugar-free preserves on top of one rectangle.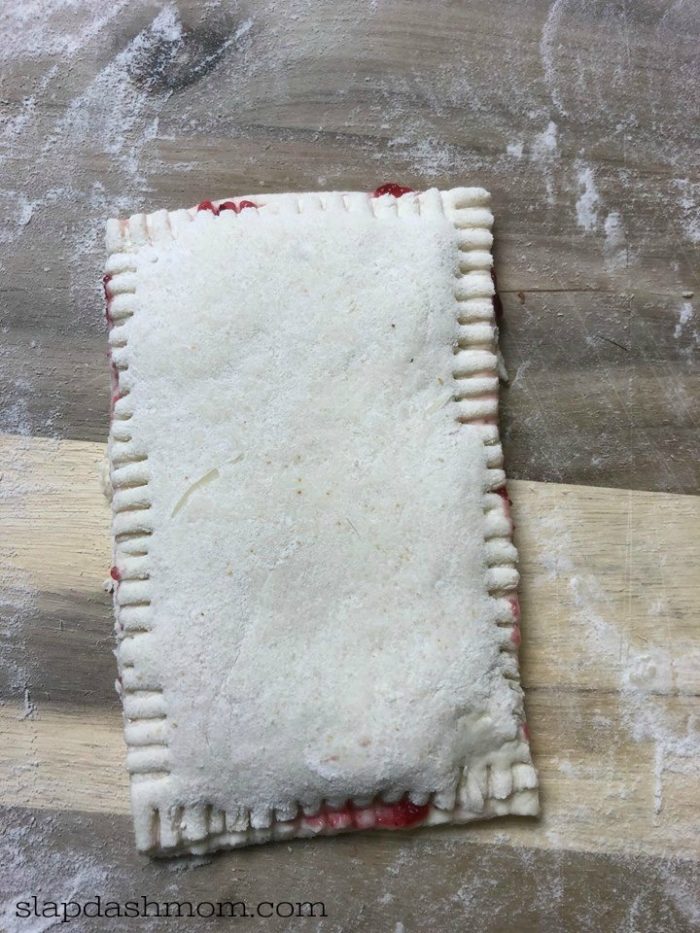 Then, top with another rectangle. Pinch together with fork.
NOTE: You should get at least 6 pop tarts (12 rectangles) out of this batch. They are bigger than regular Pop Tarts. The entire batch of dough is 12 points, so calculate accordingly if you make more.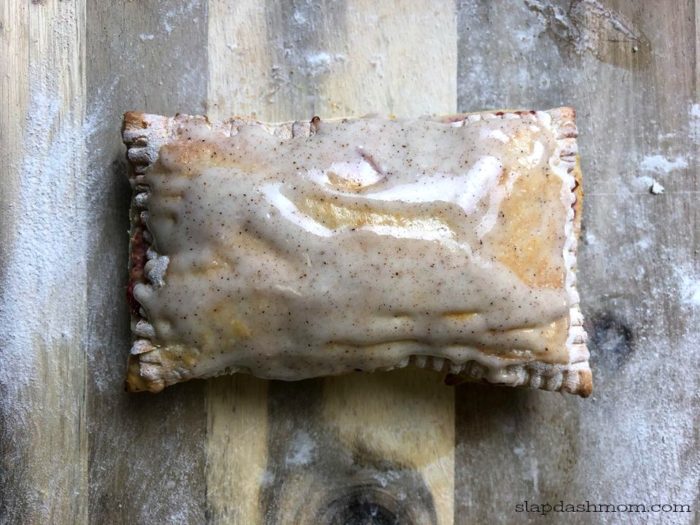 Place in Air Fryer at 400*F for 8-10 minutes. Once you remove the pop tarts from the Air Fryer, drizzle with powdered sugar mixture. To make the powdered sugar mixture, combine the powdered sugar and a few teaspoons of water.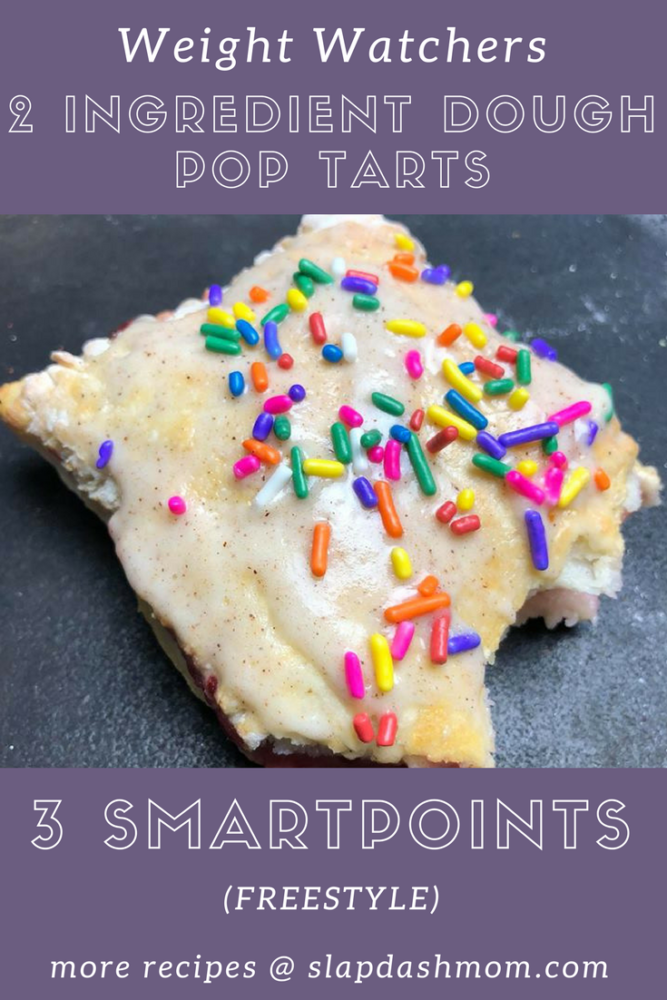 Meal plans help me stay on track. Here are some of my favorites!
Instant Pot Printable Meal Plan
Freestyle One Week Meal Plan
Free Printable Meal Plan
You simply MUST try my ZERO points Cheesecake Recipe
Have you made up a batch of my 2 Ingredients Dough yet? It's AMAZING stuff!! Use it to make low point bread bowls, pretzels, bread sticks, bagels, pizza crust, cinnamon rolls & more. Check out the Recipe Guide & Individual Recipes below:
To entice you, watch this Video for the 2 Ingredients Bagel Recipe – you will LOVE it – total YUM!!

2 Ingredient Dough Recipes
Ultimate 2 Ingredient Dough Guide
2 Ingredient Dough Pizza
2 Ingredient Dough Pot Pie
2 Ingredient Dough Pop Tarts
2 Ingredient Dough Cinnamon Rolls
2 Ingredient Dough Bread Bowls
2 Ingredient Dough Empanadas
Make sure you check out and grab our printable shopping lists below to make it easy when you are in store to grab the best WW FreeStyle friendly foods and snacks!
Weight Watchers Walmart Shopping List
Weight Watchers Target Shopping List
Weight Watchers Aldi Shopping List
Weight Watchers Trader Joe's Shopping List
Ever panic and wonder what to eat at your favorite restaurants? Well, I do too! That's why I created and LOVE my restaurant guides. Check them out here and be sure to email me and let me know any others you'd like to see:
Chipotle Weight Watchers
Olive Garden Weight Watchers
Red Robin Weight Watchers
Taco Bell Weight Watchers
P.F. Chang's
Texas Roadhouse