Weight Watchers Friendly Taco Casserole Recipe – 1 Smart Point FREESTYLE
This post may contain affiliate links. Please read my Disclaimer and Privacy policy for more information.
This Weight Watchers Taco Casserole Recipe is a variation of my favorite Weight Watchers friendly Taco Casserole (made with chicken).
I like making casseroles all the time, but especially for family dinners, holidays and even events like the Super Bowl. They are just easy and always taste great and this one, at just one WW point, is a GREAT one.
If you love taco dishes, try my Weight Watchers Friendly Taco Dip and Zero Point Chicken Taco Soup, too!
Weight Watchers Taco Casserole Recipe
With Weight Watchers, you can eat anything in moderation. I'm constantly swapping ingredients to make things more flavorful with less points.
When cooking with processed ingredients like taco sauce, pasta sauce, etc, you can easily sub those out for fresh seasonings and veggies to reduce the point count. If you're not following Weight Watchers, feel free to add in some tortillas (this casserole would be amazing wrapped up in a tortilla… omg) or even put some chips on top! Make sure you use my Homemade SALT-FREE taco seasoning with this recipe!
Weight Watchers Points Info
6 Servings: 1 Smart Point Freestyle
Weight Watcher Taco Casserole – 1 Point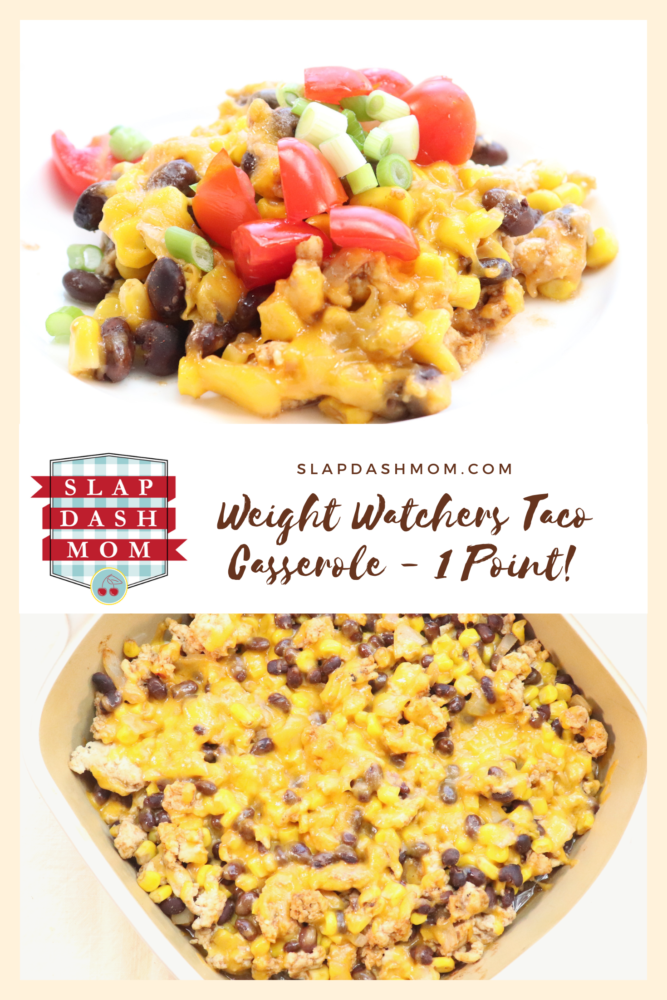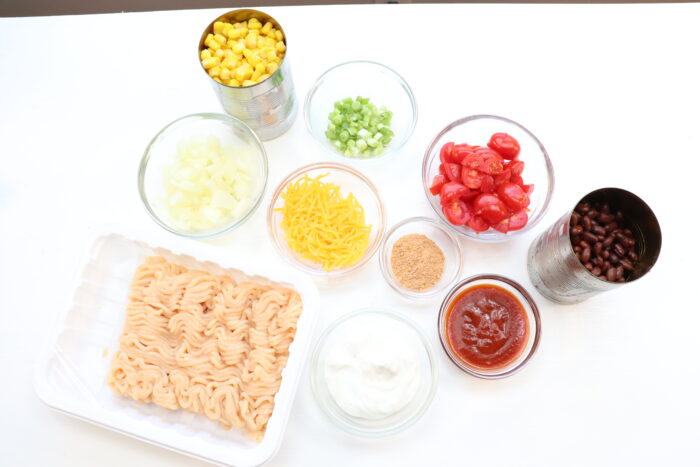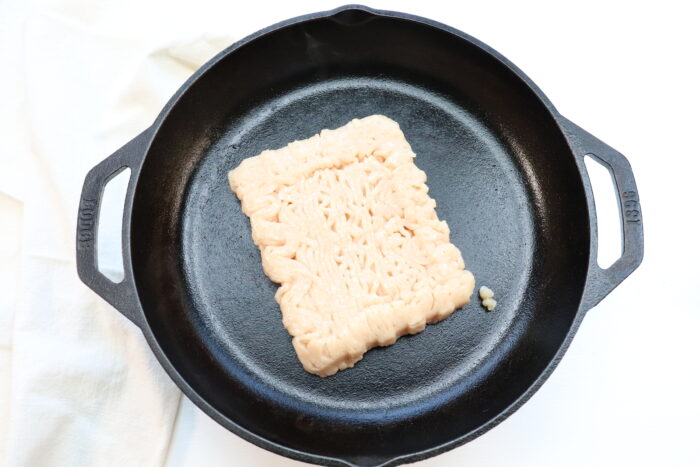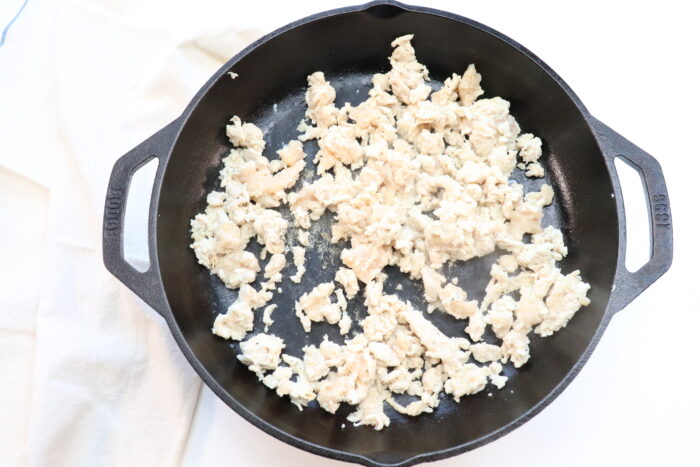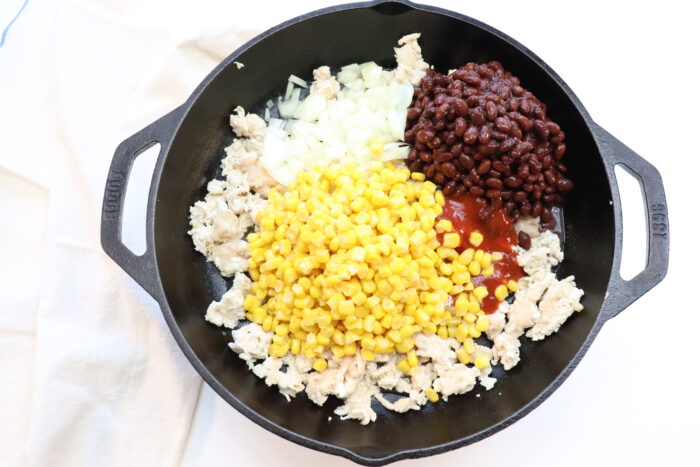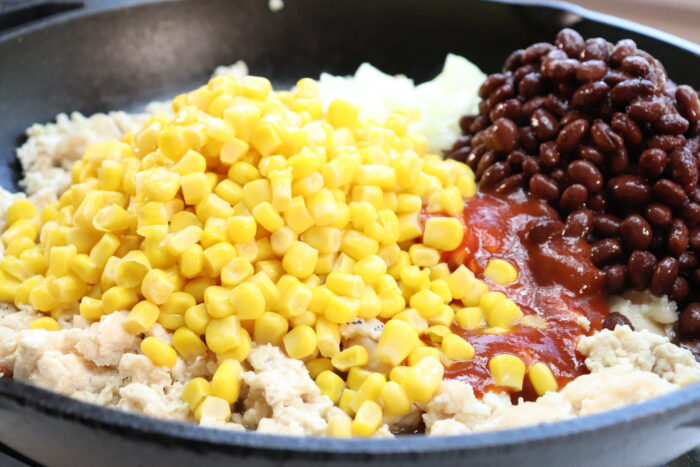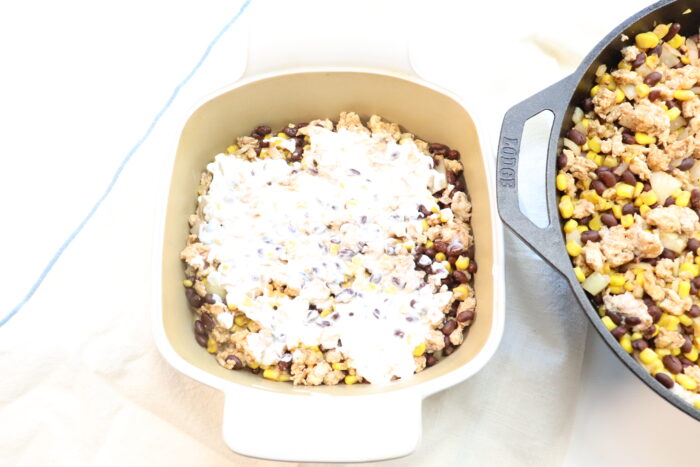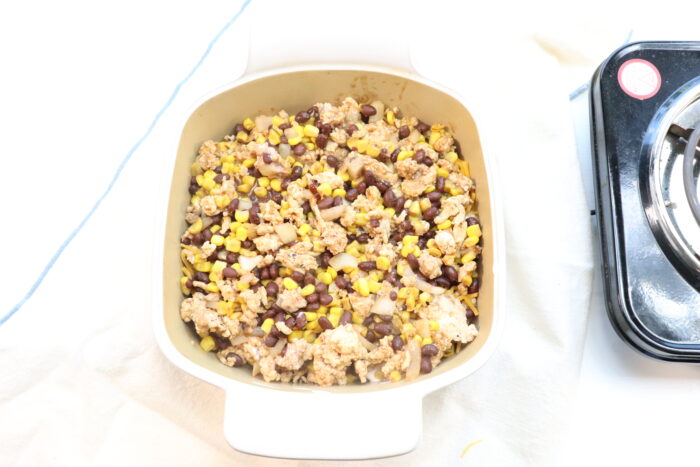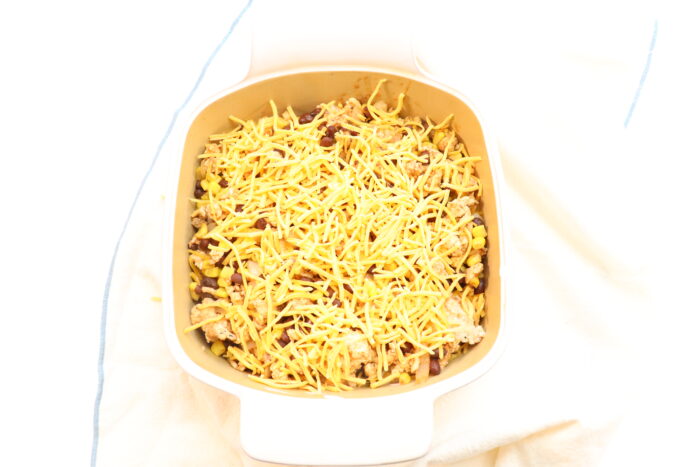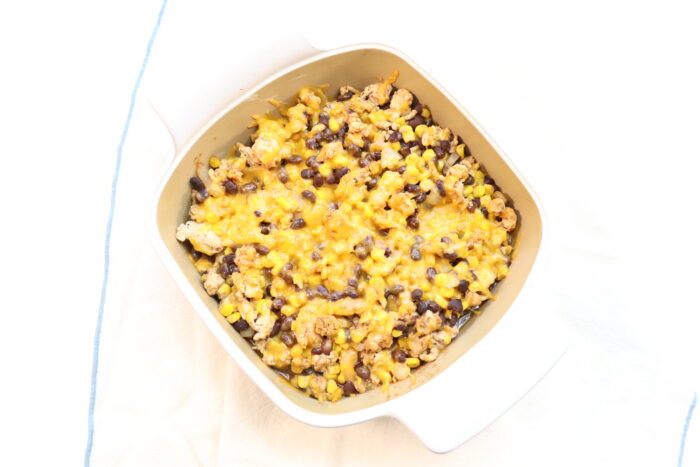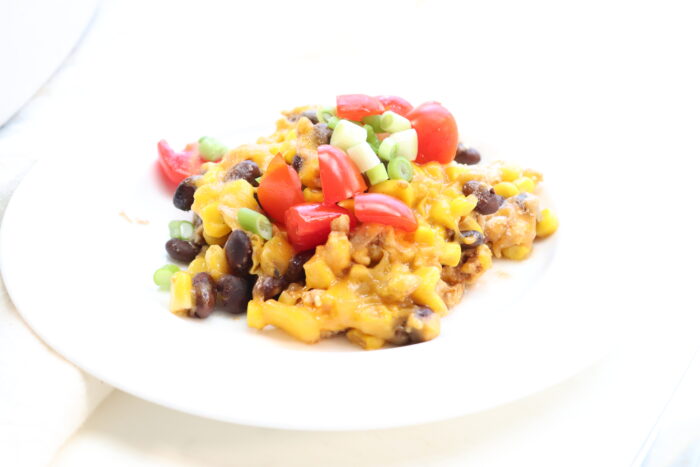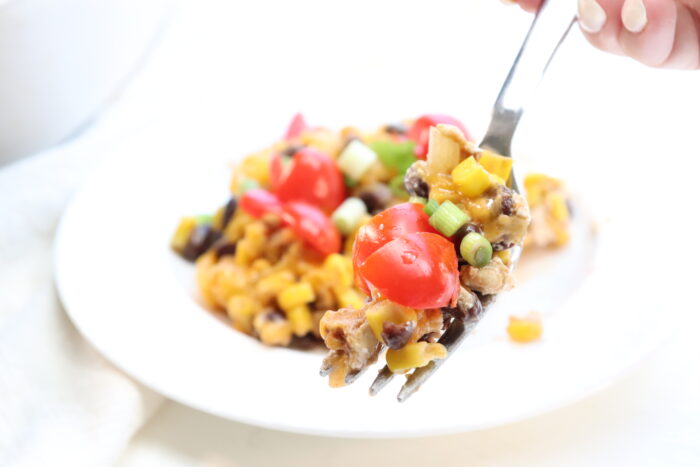 Weight Watchers Taco Casserole
Most delicious taco casserole!
1 lb ground chicken breast or turkey
1/2 diced white onion
1 can whole kernel corn
1 can black beans
1 tbsp taco seasoning
2 tbsp taco sauce
1/4 cup fat free sour cream
1/2 cup fat free shredded cheddar cheese
1 cup diced fresh tomatoes
1/3 cup green onions
Saute meat, beans, onions, taco seasoning, sauce, and corn on medium-high heat until meat is browned (or soy crumbles are thoroughly cooked).
Spoon half your meat mixture into your casserole dish in an even layer, top with a thin layer of sour cream, then sprinkle with some cheese.
Repeat. Cover with cheese.
Bake at 350 for 15 minutes, then serve topped with diced tomatoes and green onions.
Be sure to check below for more great recipes, restaurant guides and my FREE low point Weight Watchers Cookbook and Tips & Tricks Guide.
Here are my MOST POPULAR recipes for Breakfast, Lunch & Dinner
Come find me and JOIN my Facebook Community HERE. We are an amazing group of people who share recipes, healthy support and great tips & ideas. We realize we are all in this together and it makes it so much more fun to share in a safe place!
2 Ingredient Dough Recipes (Use these to make anything from bagels to bread bowls to pizza dough)
Ultimate 2 Ingredient Dough Guide
2 Ingredient Dough Pizza
2 Ingredient Dough Pot Pie
2 Ingredient Dough Pop Tarts
2 Ingredient Dough Cinnamon Rolls
2 Ingredient Dough Bread Bowls
2 Ingredient Dough Empanadas
Make sure you check out and grab our printable shopping lists below to make it easy when you are in store to grab the best WW FreeStyle friendly foods and snacks!
Weight Watchers Walmart Shopping List
Weight Watchers Target Shopping List
Weight Watchers Aldi Shopping List
Weight Watchers Trader Joe's Shopping List
Restaurant Guides – It's very helpful to know what to eat when you are dining out. The WW app also has a great guide you can use if you are a member!
Chipotle Weight Watchers
Olive Garden Weight Watchers
Red Robin Weight Watchers
Taco Bell Weight Watchers
P.F. Chang's
Texas Roadhouse
Meal plans help me stay on track. Here are some of my favorites!
Instant Pot Printable Meal Plan
Freestyle One Week Meal Plan
Free Printable Meal Plan