It's summertime and it's really heating up, especially here in Arizona! We made these easy yogurt fruit pops and had to eat them fast so they didn't melt.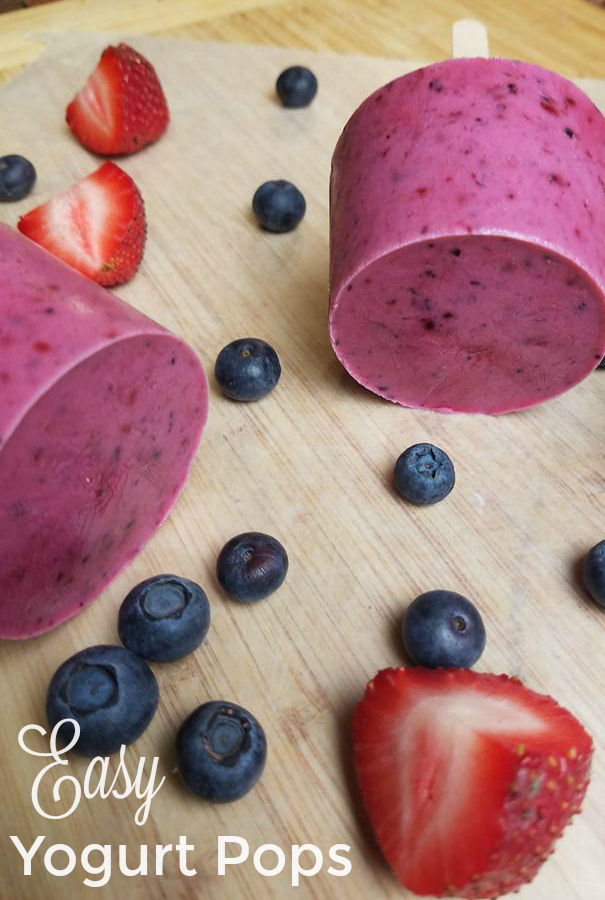 Easy Yogurt Fruit Pops
This post contains content sponsored by The Dannon Company, Inc. The opinions expressed in my post are my own. For more information on Dannon's move toward sustainable agriculture, naturality and transparency,and non­GMO ingredients, visit www.dannonpledge.com and www.dannon.com/ingredients.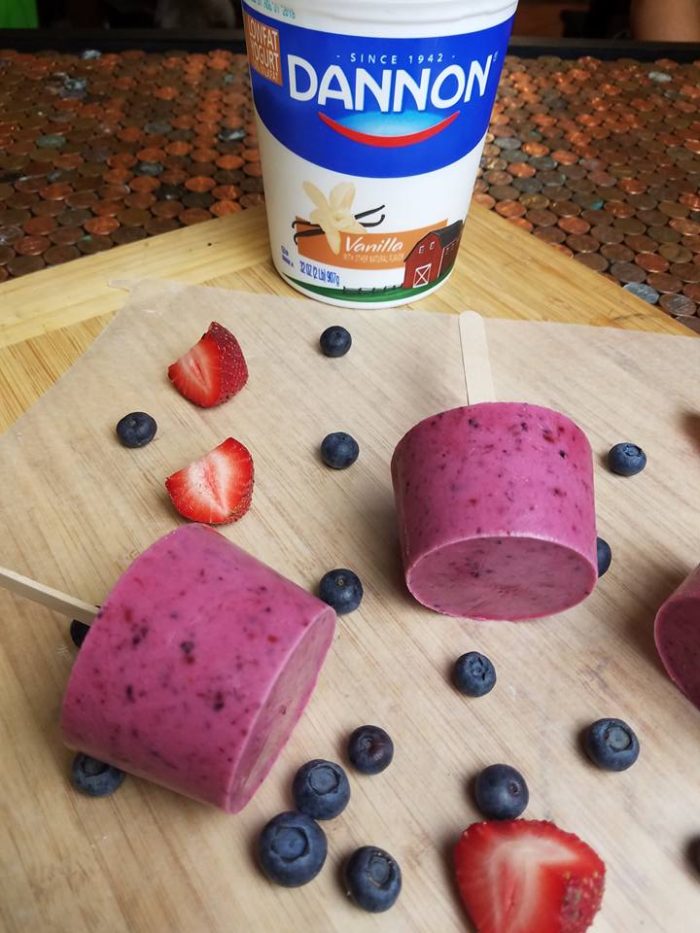 For these easy yogurt fruit pops, you will need:
1 cup Dannon yogurt
1/2 cup mixed berries (fresh or frozen, thawed)
mini cups
popsicle sticks
aluminum foil
*Makes 4-6 pops; each pop is 2 Smartpoints on Weight Watchers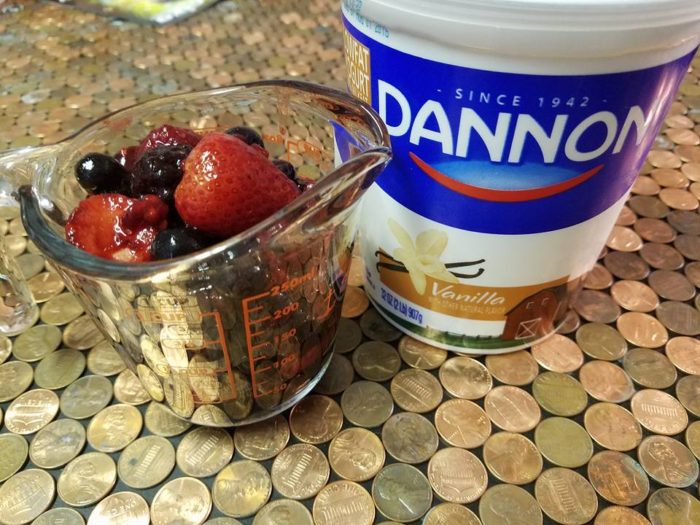 Directions:
In a blender, combine Dannon yogurt with mixed berries. Blend until smooth. If you don't have a blender, I suppose a mixer would work as long as the berries aren't completely frozen.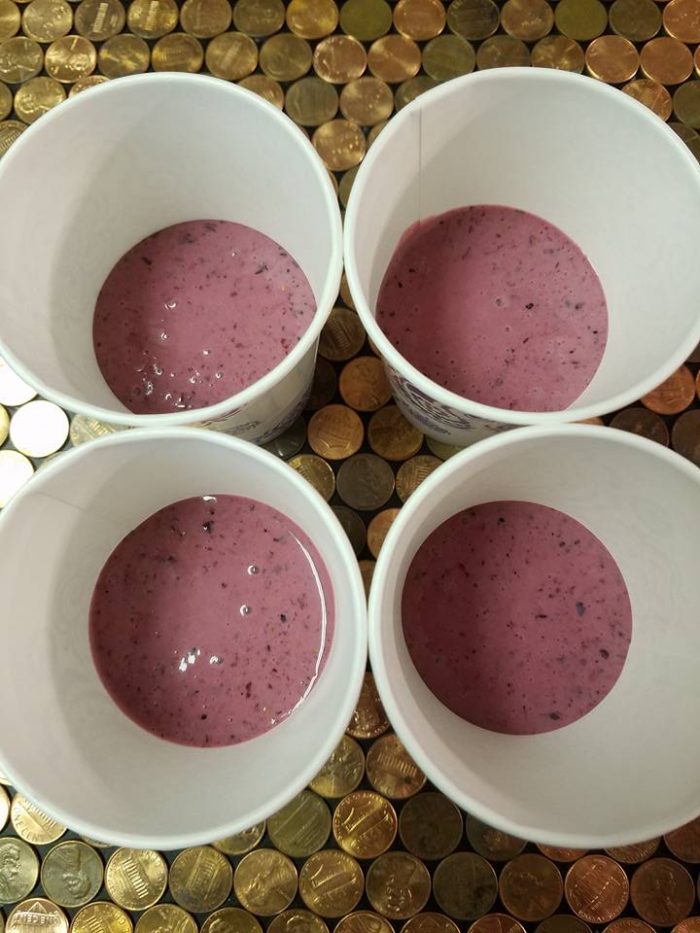 Pour into mini cups.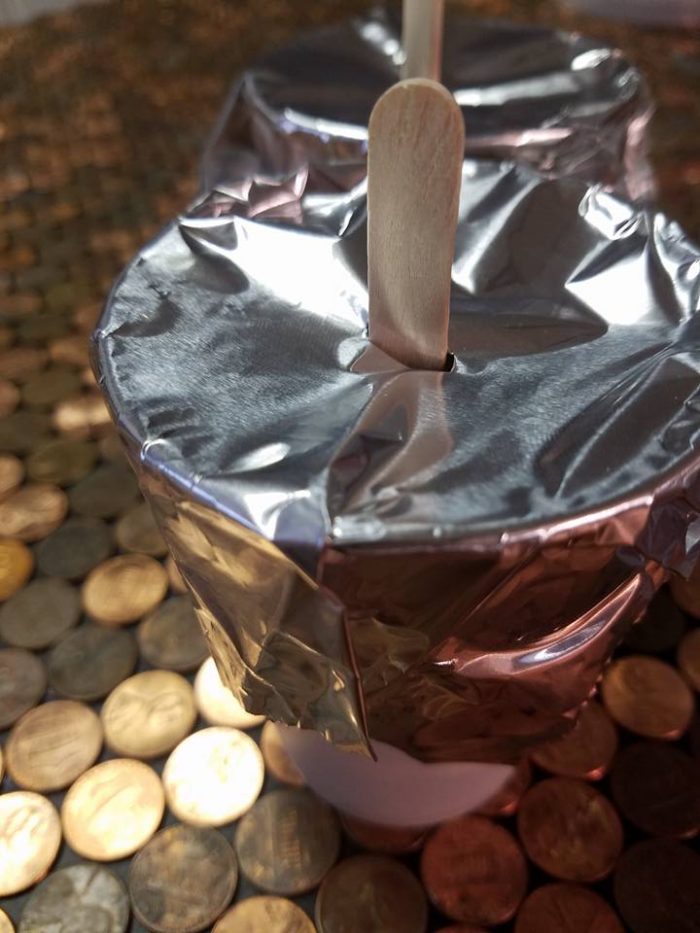 Cover with foil, stick in popsicle sticks. Freeze.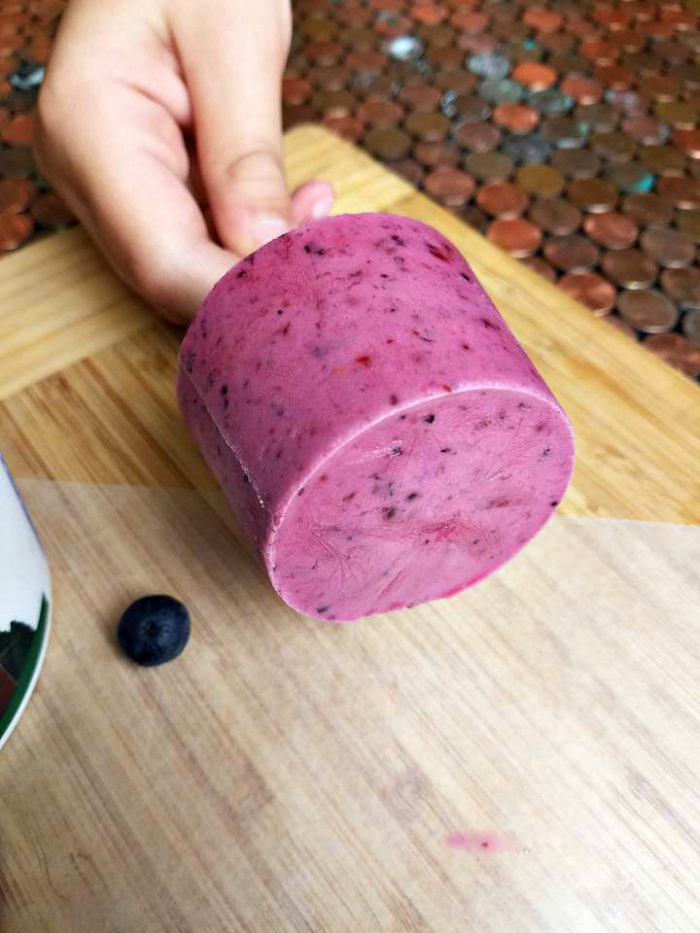 Do not try to pull these out by the popsicle stick! Tear the cups down until you can pull the yogurt pop out.
Why homemade?
Many of us have switched to making more things at home. Whether we're making dinner or laundry soap, there's a conscious effort to be more aware of the products we are using. With all of Sapphire's health problems, it's been a necessary change for our family. While we still buy somethings out of convenience and yumminess, we are reading and dissecting labels like never before. We choose to support brands that support our desire for informed decisions and clear, honest, labels.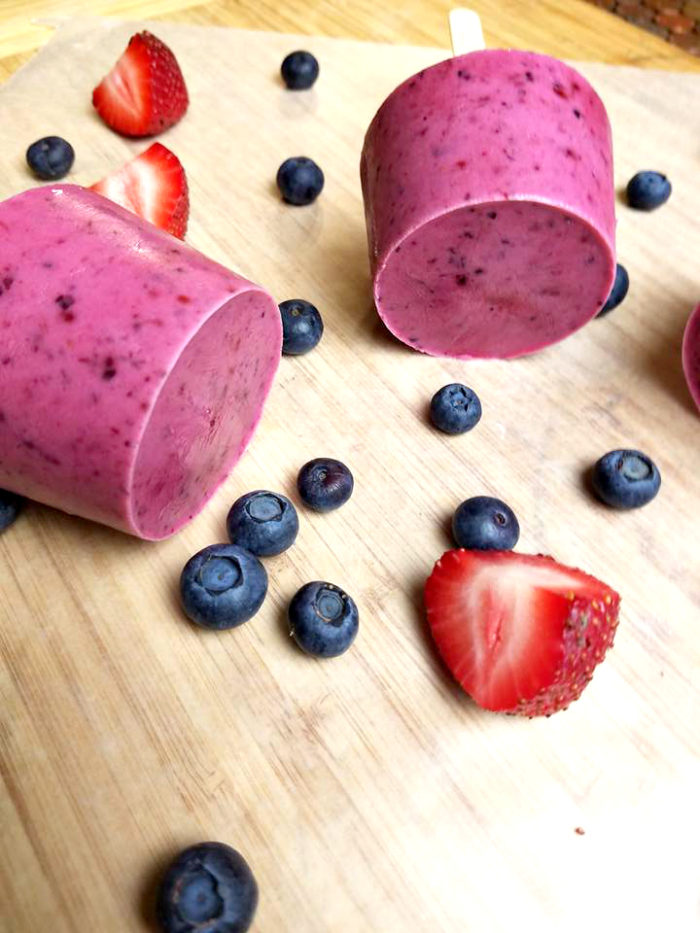 Why Dannon?
Dannon is a brand we have known and trusted for many years, so I was really excited when I heard that they were the ones leading the nonGMO switch.
Dannon currently sources all of the milk they use directly from farms they know, becoming the first of the leading national yogurt makers to embrace this practice. To provide us, as consumers, a choice of more natural products, Dannon is moving towards using nonGMO ingredients.
Dannon is also developing a supply of nonGMO feed for their cows. They are the first national yogurt company to do this! By the end of 2017, all products within the Dannon brand family will be made with nonGMO ingredients and they will have completed the full conversion of cow feed for their products.
Why is transparency important?
Consumer awareness. We have been trained to read food labels and nutrition facts all of our lives, to dissect what's in our food and what we're putting into our bodies. It's more important now than ever to make sure brands are being held accountable and transparent.
Kudos to Dannon for being the first national yogurt brand to be so transparent in their labeling, and also for working hard to switch to nonGMO ingredients. It's not always easy to do the right thing – it's actually a lot more work for their brand as a whole – but it's worth it for them and for us. I'm hoping Dannon will be paving the way for other brands to do the same with their labeling, and switching to nonGMO ingredients as well.
Thank you, Dannon, for listening to your customers' voices!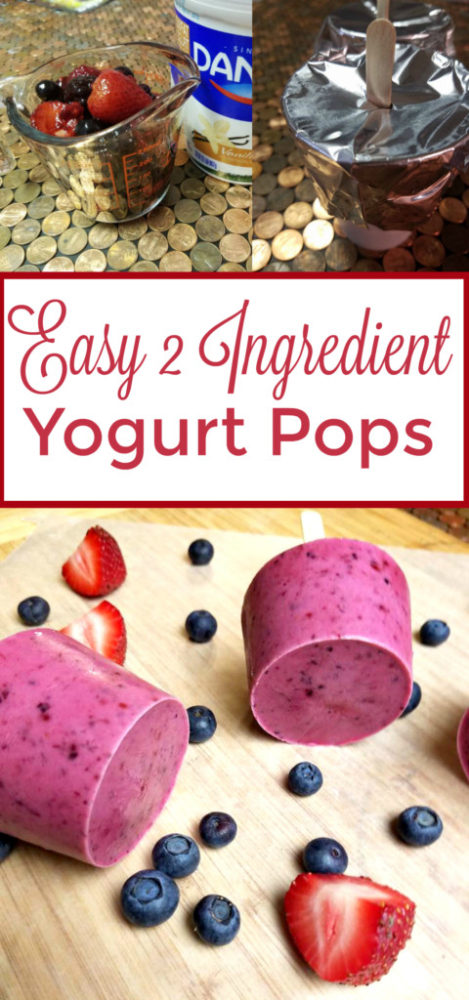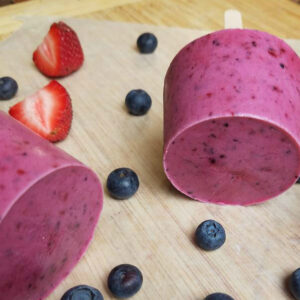 Ingredients
1

C.

Dannon Yogurt

1/2

C.

Mixed Berries

fresh or frozen, thawed

Mini Cups

Popsicle Sticks

Aluminum Foil
Instructions
In a blender, combine Dannon yogurt with mixed berries. Blend until smooth. (If using a mixer, make sure berries aren't completely frozen.)

Pour into 4 to 6 mini cups.

Cover with foil.

Stick in Popsicle Sticks.

Freeze until hardened.

Serve and Enjoy!
Share on Facebook
Nutritional information is provided as a reference, using an online calculator. We recommend verifying the information independently.
Come find me and JOIN my Weight Watchers Air Fryer & Instant Pot Facebook Recipe Group. We all know how hard it is to do it alone. We are a community of people who post recipes, share tips and ideas and inspire one another every day! We can't wait to meet you!!
Check the bottom of this page to Download my FREE WW Cookbook & Tips Guide. You will LOVE it!!
This is my ZERO Point food list. Book mark the page and refer back often. Loading your fridge and pantry with these ZERO point foods is tip #1 for weight loss success.
Meal plans help me stay on track. Here are some of my favorites!
Instant Pot Printable Meal Plan
Freestyle One Week Meal Plan
Free Printable Meal Plan
You simply MUST try my ZERO points Cheesecake Recipe
Have you made up a batch of my 2 Ingredients Dough yet? It's AMAZING stuff!! Use it to make low point bread bowls, pretzels, bread sticks, bagels, pizza crust, cinnamon rolls & more. Check out the Recipe Guide & Individual Recipes below:
To entice you, watch this Video for the 2 Ingredients Bagel Recipe – you will LOVE it – total YUM!!

2 Ingredient Dough Recipes
Ultimate 2 Ingredient Dough Guide
2 Ingredient Dough Pizza
2 Ingredient Dough Pot Pie
2 Ingredient Dough Pop Tarts
2 Ingredient Dough Cinnamon Rolls
2 Ingredient Dough Bread Bowls
2 Ingredient Dough Empanadas
Make sure you check out and grab our printable shopping lists below to make it easy when you are in store to grab the best WW FreeStyle friendly foods and snacks!
Weight Watchers Walmart Shopping List
Weight Watchers Target Shopping List
Weight Watchers Aldi Shopping List
Weight Watchers Trader Joe's Shopping List
Ever panic and wonder what to eat at your favorite restaurants? Well, I do too! That's why I created and LOVE my restaurant guides. Check them out here and be sure to email me and let me know any others you'd like to see:
Chipotle Weight Watchers
Olive Garden Weight Watchers
Red Robin Weight Watchers
Taco Bell Weight Watchers
P.F. Chang's
Texas Roadhouse