50+ Weight Watchers Snacks with Points!
Weight Watchers snacks can be hard to come by, especially when you start calculating point values! This list of over 40 Weight Watchers snacks is all under 6 Smartpoints so you don't have to worry about spending all of your points before dinner rolls around. These snack ideas are great for meal prepping, use simple ingredients, and are budget-friendly
First off if you aren't on Weight Watchers yet, that's okay! Be sure to check to see how you can do Weight Watchers for Free.
Other questions I get all the time is what is the difference in Smartpoints and Freestyle points? What are Points Plus?
So a couple of years ago Weight Watchers always went by the Points Plus system, then switched to the Freestyle Program(current program). The Freestyle program offers over 200 zero point foods that previously came with values when it was the Points Plus scale. Overall daily points have been lowered due to the zero point food list.
So long story short Smartpoints are the same thing as Freestyle and sometimes those are used interchangeably. Points Plus is the outdated points system.
Some of these homemade recipes may require an Instant Pot or an air fryer. So if there has ever been a time when you wanted one, I am saying now, YOU SHOULD TOTALLY do it! Those appliances seriously make life easier, let you cook healthier versions of the food you love, and the cleanup is super minimal!
Related: Find out more about Instant Pots and Air Fryers! Learn what accessories you MUST HAVE for the air fryer!
Don't forget to join the Facebook group where we share WW success, air fryer, Instant Pot, WW recipes and more!
Weight Watchers Snacks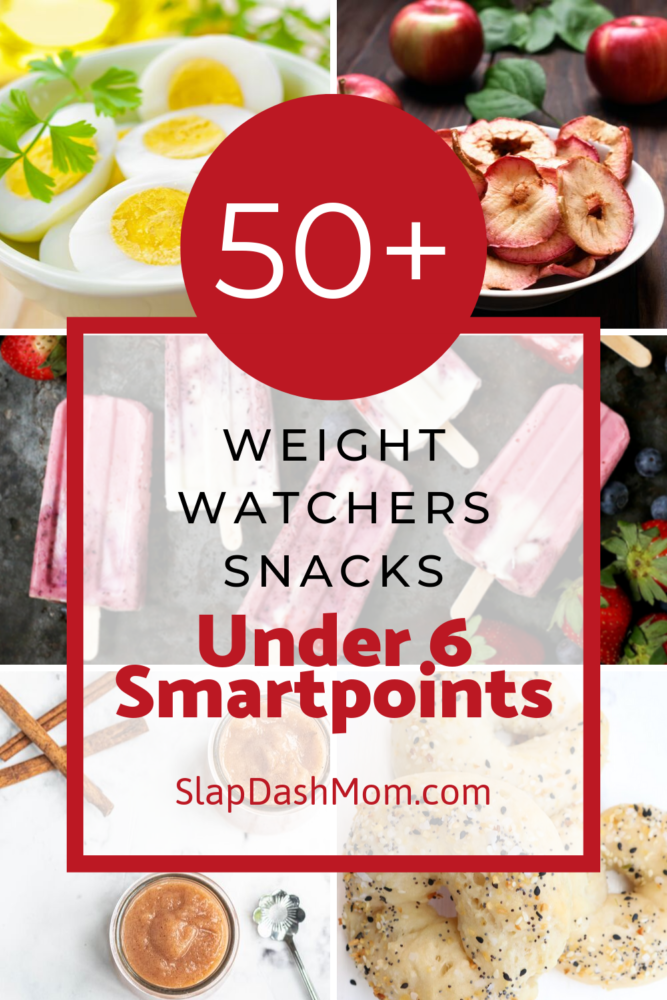 Homemade Weight Watchers Snacks
Some of these have videos that I have included, well because I LOVE seeing things actually being made! So be sure to check those out too!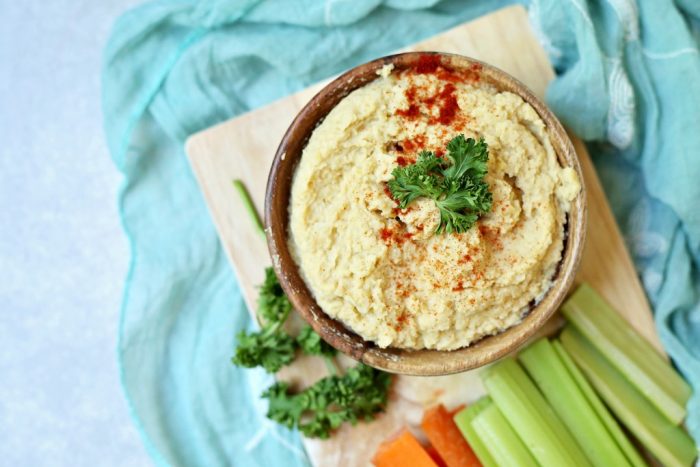 Instant Pot Hummus (ZERO points)
Hummus is great for meal prep, a big gathering, or just an easy afternoon snack! It stores well, so it would be good to make a big batch at the beginning of the week! Goes great with veggies, low point crackers, or pretzels.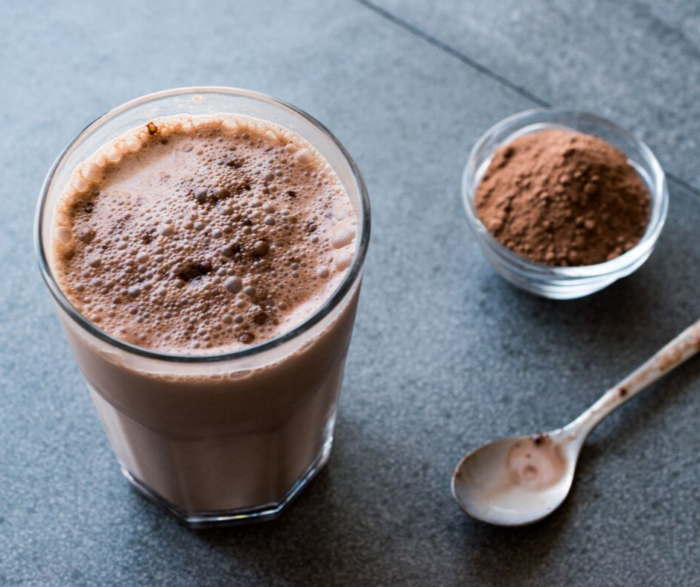 Best Homemade Chocolate Protein Shake
This is one of my FAVORITE go-to breakfasts or snacks, especially when you are in a pinch for time! Sometimes we make them the night before just to make the morning routine a little easier.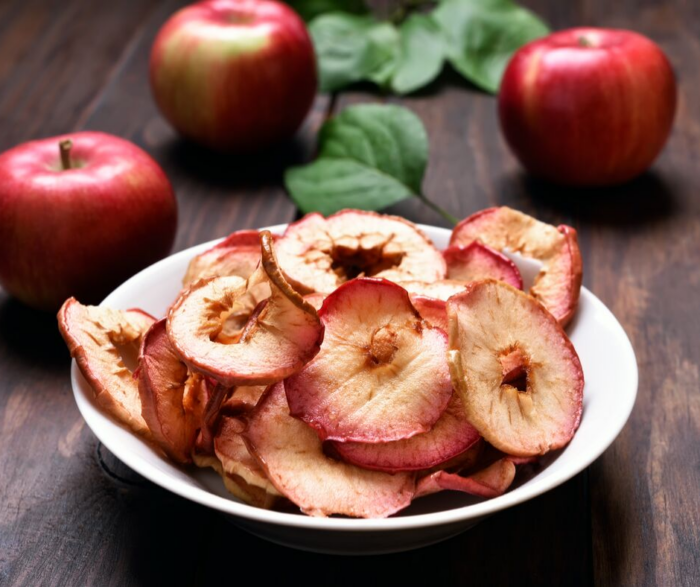 Apple Chips (ZERO points)
What a delicious quick and easy Weight Watchers snack! These apple chips are best served warm, but they are ZERO points so that is always a plus!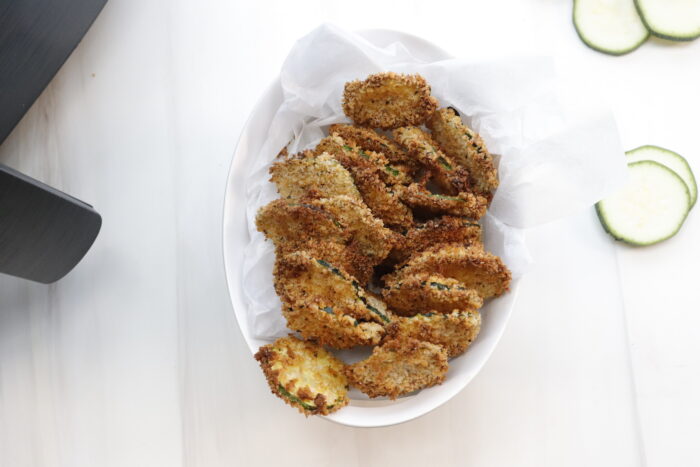 Zucchini chips (2 points)
While zucchini chips are a nice addition for a simple dinner, they can easily curve an afternoon craving! Plus, you could even switch out the zucchini and make "fried" pickles for the SAME point value! If you don't like veggies, this is an easy snack to sneak them in.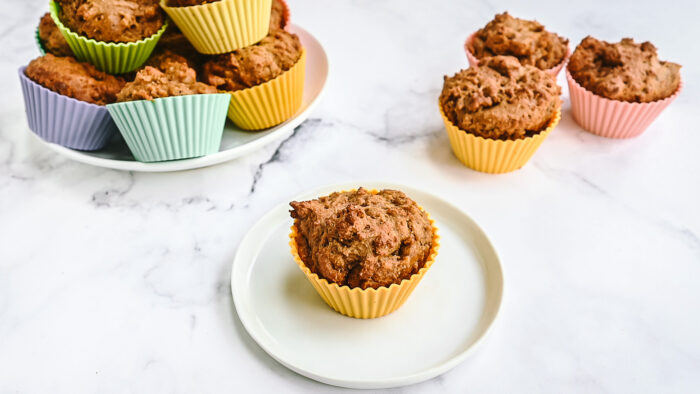 WW Pumpkin Muffins (4 points)
With this great Weight Watchers snack idea, pumpkins aren't just or fall! They also have almost 4 grams of protein in each muffin and are HEAVENLY!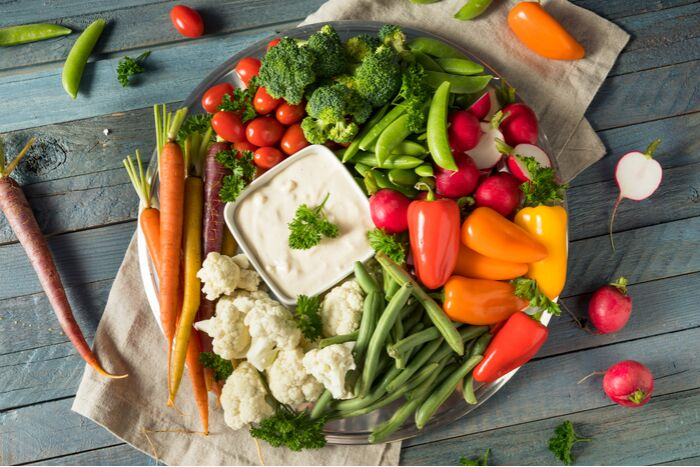 Veggies & Ranch (Here's a ZERO point recipe for homemade Ranch)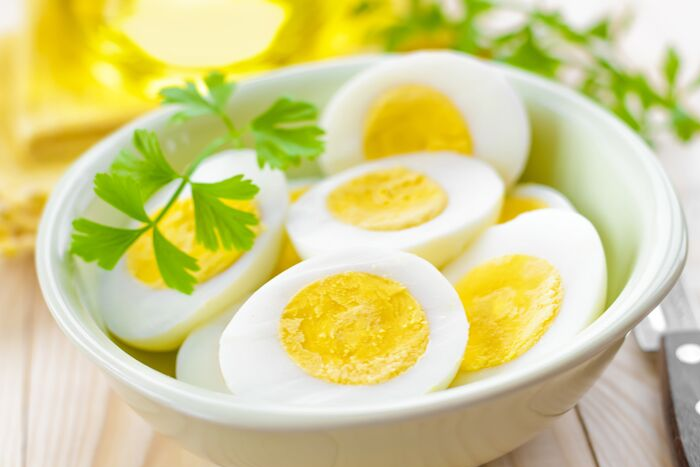 Hard-boiled Eggs (ZERO points) Make them in the Instant Pot, ONLY 3 minutes!!
On the WW Freestyle plan, eggs are zero points!! If you need to know the other 200+ zero point foods here's a list!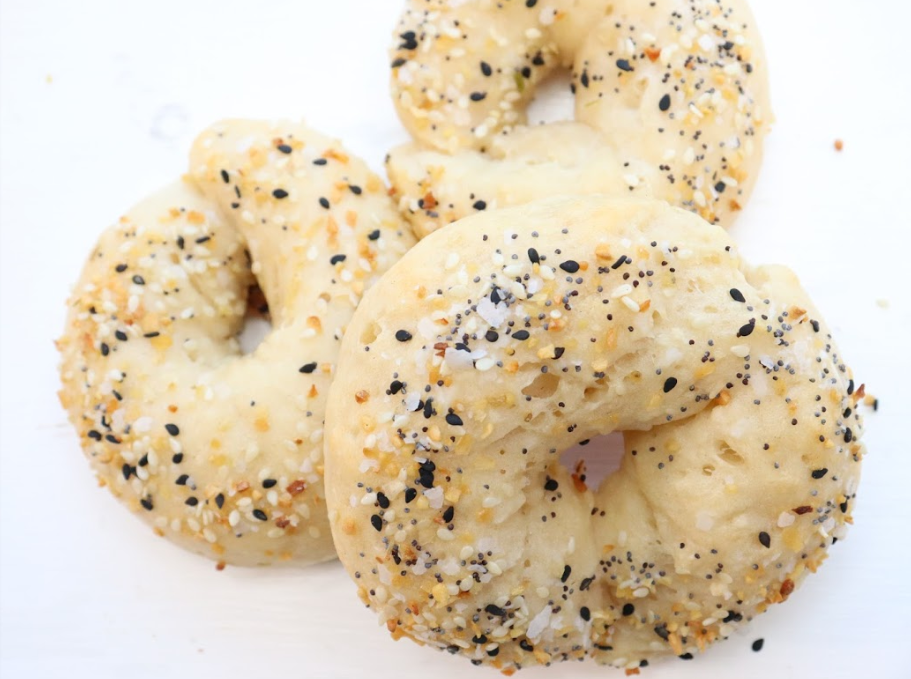 2 Ingredient Bagels (3 points)
These are a sure-fire favorite in our house! 2 ingredient bagels are a great go-to snack and you can make them sweet too! Be sure to check out the Ultimate Dough guide for tips and other great recipes, like pizza, empanadas, and funnel cake bites, YUM!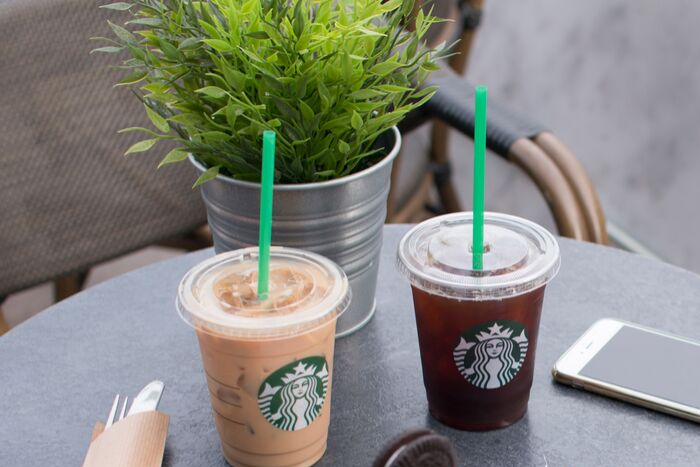 Now you can make your own Starbucks drink at home! Pure deliciousness without ever leaving the house! Don't forget to try the Pumpkin Spice version too!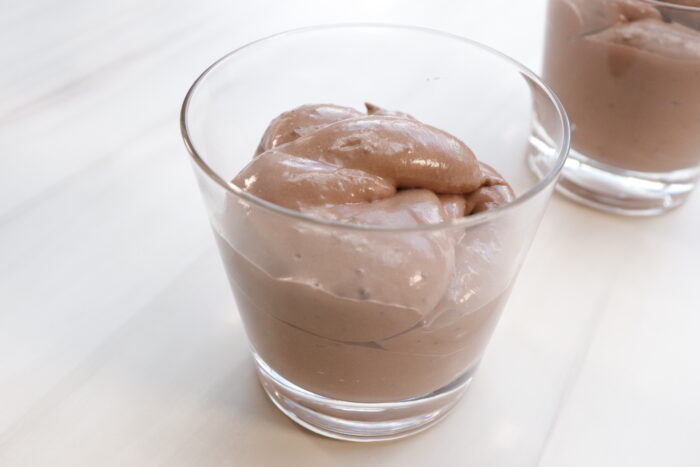 Quick Chocolate Mousse (4 points)
Need a little chocolate in your life? The little 4 point chocolate mousse cups can curve a sweet craving in a minute! Super easy to make and a great sweet treat or snack!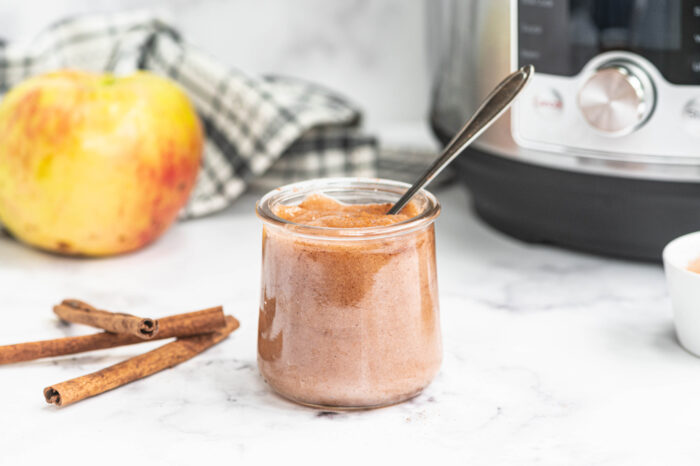 Homemade Applesauce (ZERO points)
Applesauce has become one of my favorite things to make! Kid-approved and being that's its made in the Instant Pot is incredible! ZERO point Weight Watchers snacks are hard to come by, but once you make this you will be hooked! Plus, no added sugar.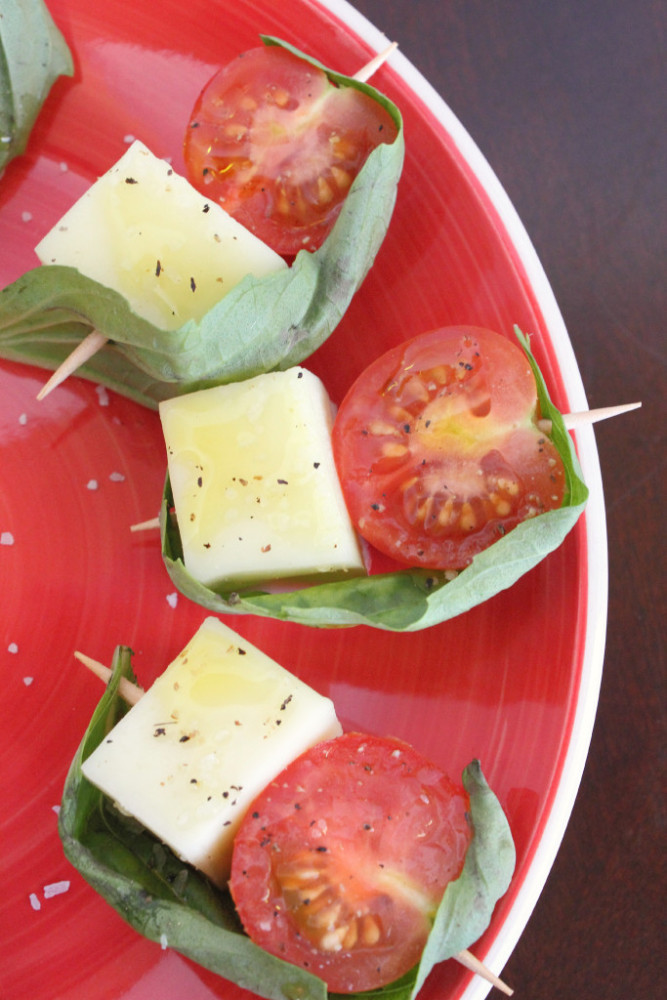 Caprese Bites (points vary due to cheese)
Are these not the cutest little snacks! Points will vary depending on what kind of cheese you use, great for a WW snack or appetizer!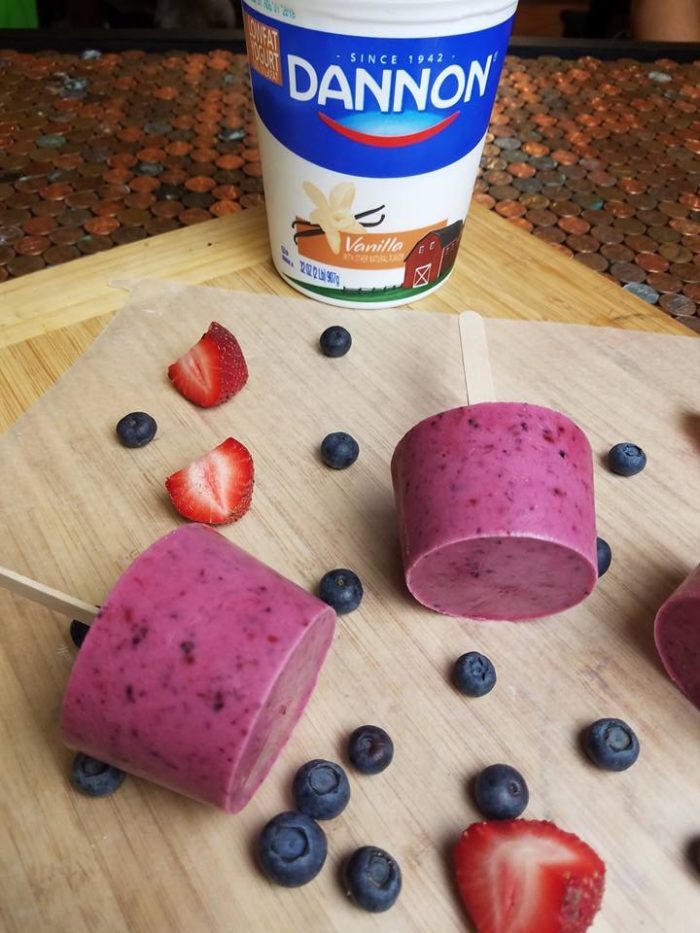 Yogurt fruit pops (2 points)
Yogurt Fruit Pops are very easy to make. A great snack if you don't want to heat the house up or if it's a hot day!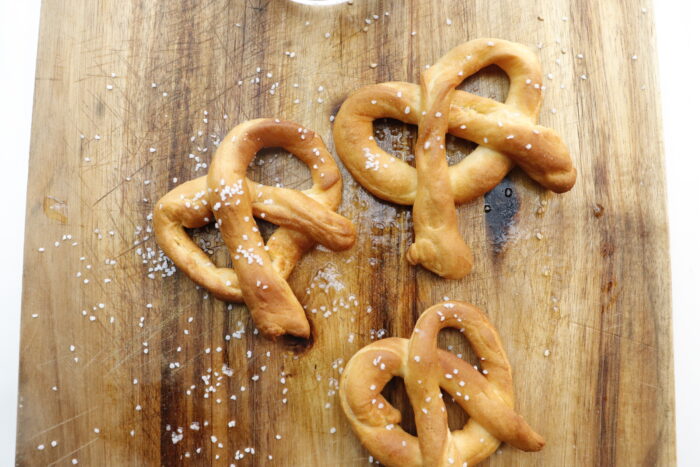 Air Fryer Pretzels (3 points)
How fun are these pretzels? Like the 2 ingredient bagels, these too can be made sweet or salty. While they look a little fancy, they are really easy to make with a simple ingredient list.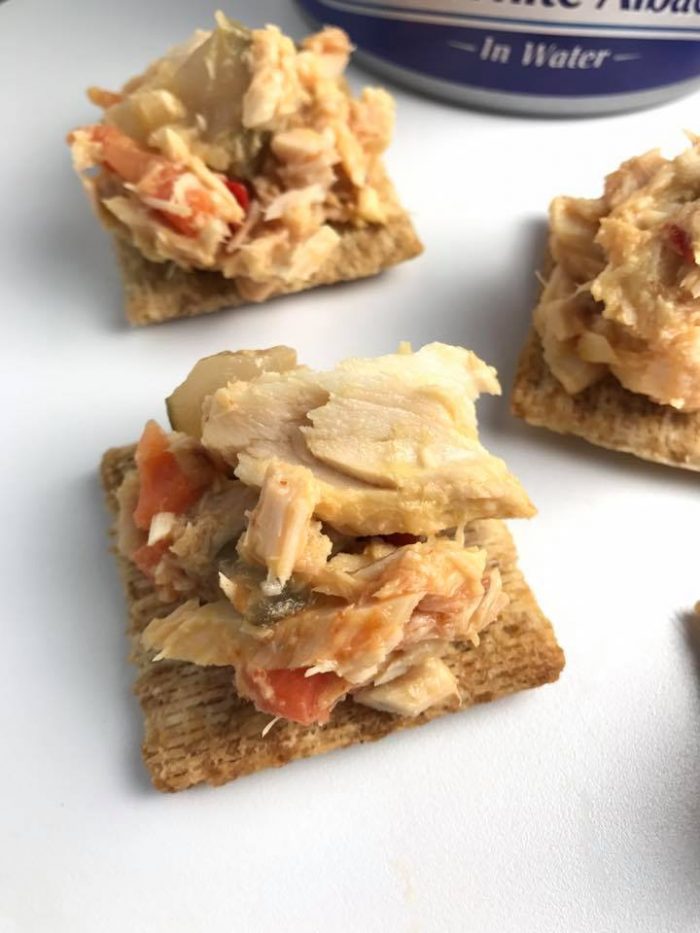 Spicy Tuna Salad (ZERO points)
Here is a twist on a traditional tuna salad recipe. Awesome for meal prep and even easier to leave in the fridge for a quick snack. NO points is a win, win for everyone!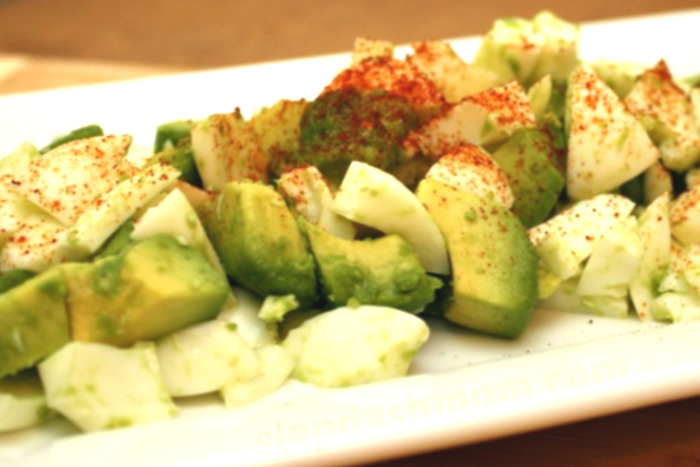 Avocado and Egg Salad (4 points)
If you love avocadoes you will love this simple snack idea! Great for meal prep and pretty low in points!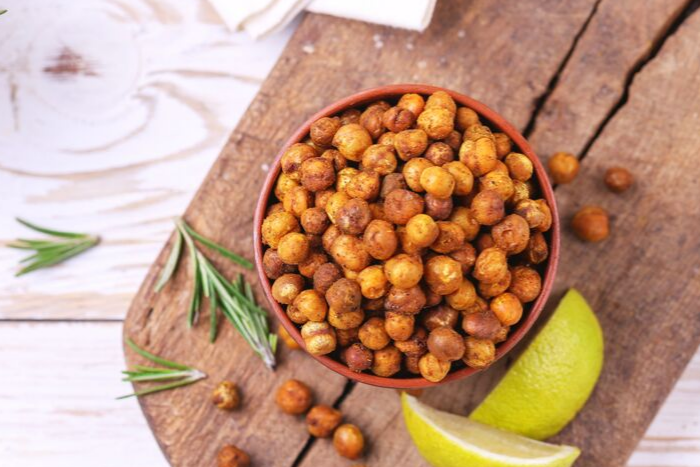 Roasted Ranch Chick Peas (1 point)
These chickpeas provide the crunch like chips, but WAY healthier! I recommend serving/eating while hot!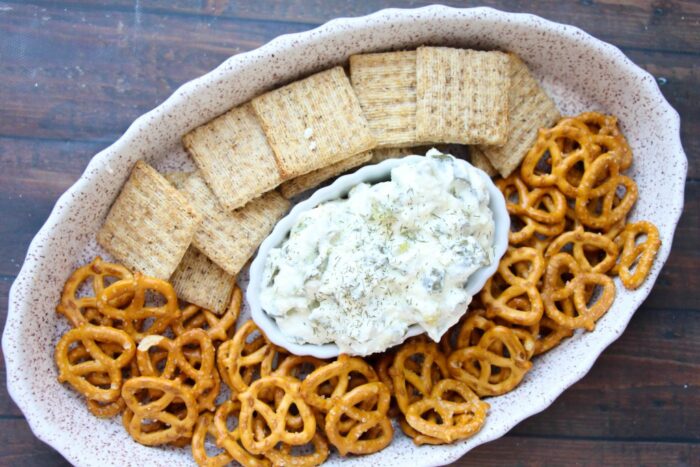 Easy Dill Pickle Dip (1 point)
Where are my pickle lovers? I love any kind of dip pretty much, so I was super excited about this one. Pairs nice with veggies, pretzels, or low point crackers for an easy snack.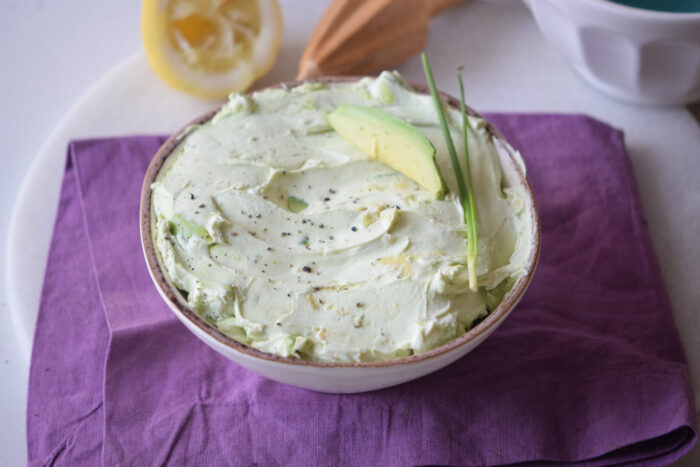 Creamy Guacamole (2 points)
Guacamole just got better! We all know that avocado can really do a number on the points, but this is only 2 points! Goes great with bite-sized Tostitos or maybe the taco boats?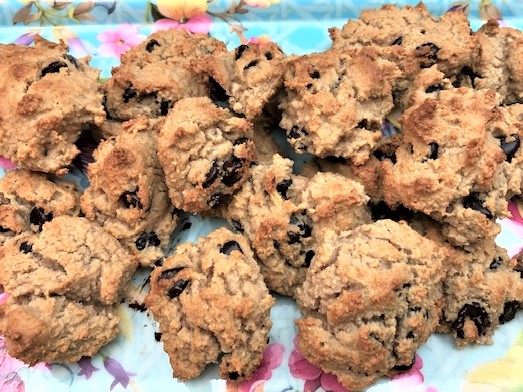 Chocolate Chip Cookies (6 points)
Who doesn't love cookies? And who doesn't love the fact they are WW friendly! While I don't encourage last night feasting, I really like keeping these for an easy snack! Plus with being homemade you know exactly what's in them!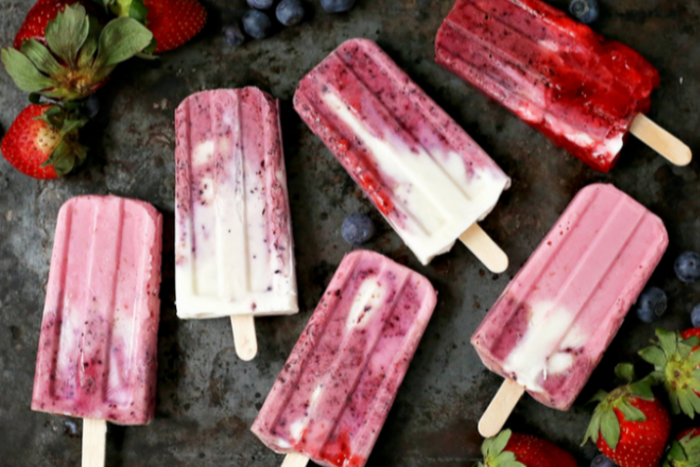 Fresh Fruit Popsicles (1 point)
These babies ring in at only 1 point! A perfect little sweet treat and you can make them in batches which is great too!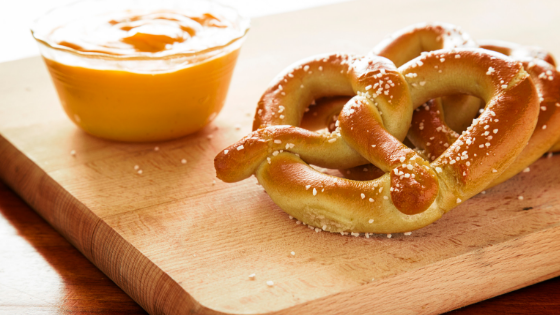 Beer Cheese Dip (3 points)
This dip is delightful! Perfect for Air Fryer Pretzels! If you are in a pinch you can always use store-bought pretzels too!
Store-Bought Weight Watchers Snacks
Some of the snacks below have pictures or links just in case you aren't familiar with them. Also, I have added little tidbits if I know of places that you can buy them for cheaper, something unique, or just little extras that may be helpful for you!
Mini Pretzels (19 for 3 points)

Lays Poppables (30 for 5 points)-I LOVE that the ones above on the left are the single-serve bags, this is super convenient. But the ones on the right are a deal from Amazon compared to my local store!
Fruit (ZERO points)
Chips (mini/bite size Tostitos 24 for 4 points) and Salsa
Rice Cake with 1 tbsp of peanut butter (4 points)
Low fat cottage cheese with fruit (3 points)
Smart Pop Popcorn (single serving bag 3 points)
Goldfish (55 pieces for 4 points)
Quaker Apple Cinnamon Rice Crisps (13 for 5 points) There are several varieties, but this one is my favorite! It's a sweet snack and with the lower points and the crispness, it kind of takes the place of potato chips and a sweet craving at the same time!
Laughing Cow spreadable cheese with mini peppers (1 point)
Almonds (¼ cup for 4 points)
Pringles single-serving cups (4 points)
Parmesan cheese Whisps (15 for 4 points) These are really good for snacks! If you are looking for them locally check Target or Whole Foods.
Nabisco Good Thins (41 pieces for 3 points)
Pickles (ZERO points)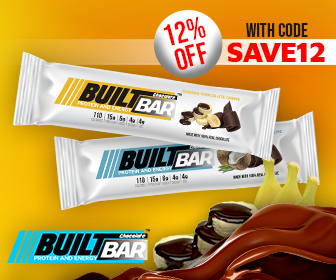 Built Bars (3 points) These bars are amazing! Built Bar comes in 9 amazing flavors! Perfect for a grab and go snack or breakfast! ONLY 110 calories with 15 grams of protein! With my special promotion, you can save 12% off your total order by clicking the link or the picture above!
Oh Snap Pickles (ZERO points)
Dannon Light and Fit Greek Yogurt (2 points)
Fruit and Lite Whipped cream (4 points)
Sugar-Free Jello Pudding mixes (¼ = a serving, 1 point each)
Pillsbury Sugar-Free Cinnamon Swirl Quick Bread (3 points per serving) Most of the time when I buy this I usually get it at Walmart or Target
Chex Mix (½ cup for 4 points)
Teddy Grahams (13 pieces for 5 points)
Trader Joes Veggie Sticks (50 for 4 points)
Baked Cheetos (34 for 4 points)
Rice Krispy Treats (1 bar for 4 points)
Apples with Sugar-Free Smuckers Caramel Sundae Syrup (3 points for 2 tbsp) Be sure to check the end caps around the ice cream section or the aisle with the peanut butter and jelly!
Snack Box (2oz of deli turkey, Sargento Light Mozzarella string cheese, your choice of fruit, hard-boiled eggs-2 points) I LOVE these Bento Boxes! They are especially great when you want a reusable lunch container, and comes with a spoon and fork! Perfect for kids and adults!
Weight Watchers Snacks to Stay Away From
If you use the WW app you know that there is a barcode option where you can scan snack foods while you are at the store. Some of these may ring in at 6 points like the others on the list, but the kicker here is the serving size.
For instance, Chicken Ramen Noodles. We all know if you heat up that small square block of noodles your intention is to eat ALL of it. Who can blame us? It's packaged as a convenient single serving. While it rings up for 6 points, that is for ½ the package. So if you eat all of it you are looking at a 12 point snack!
There's also the infamous smoothie debate. The Freestyle program says that fruit and vegetables (fresh, frozen or canned without added sugar) is ZERO points. But if you were to track a fruit smoothie, the point values ARE THROUGH THE ROOF.
The reason for this is because according to some studies, smoothies that are drinkable are less likely to keep you full versus if you were to actually eat everything as it is. This may lead to overeating later. For more information on this, see how Weight Watchers explains it.
Some people track the points for smoothies, are still keep it at zero for the fruits and vegetables. This is a personal choice, but if you are drinking them all the time, you may want to rethink the point values.
Stay away from these Weight Watchers Snacks:
Packaged Fruit Cups with Artificial Syrups

Fruit Loaded Smoothies

Sodas/Fruit Juices

Candy

Potato Chips

Frozen Pizzas

Ramen Noodles

Carb filled protein bars
Tips for Portioning Weight Watchers Snacks
We all know that sometimes snacking can get OUT OF CONTROL. So be sure to use these tips that will help you with your snack habits, especially on Weight Watchers.
Portion out snack foods in Ziploc bags or reusable containers.
Be mindful of serving sizes.
Pre track your snacks. Know the points BEFORE you buy and portion the snacks
Meal prep is your BEST FRIEND. Set aside time each week.
Mark your portioned foods when you meal prep. If you use Ziploc bags, use a Sharpie to go ahead and write the points on there. If you are using snack boxes, you can always use a piece of tape and write on it.
Carry snacks with you or keep them at work. You will be less likely to overindulge at the next mealtime or worse, stop and get fast food!
Along with snacking comes water intake, read more about that here.
Limit processed foods. This is a given and the beauty of WW is that you can eat whatever you want as long as you stay within your point range, but we know that processed foods are crap for our health.
SHARE: What's your favorite Weight Watcher snack?
Come find me and JOIN my Weight Watchers Air Fryer & Instant Pot Facebook Recipe Group. We all know how hard it is to do it alone. We are a community of people who post recipes, share tips and ideas and inspire one another every day! We can't wait to meet you!!
Check the bottom of this page to Download my FREE WW Cookbook & Tips Guide. You will LOVE it!!
This is my ZERO Point food list. Book mark the page and refer back often. Loading your fridge and pantry with these ZERO point foods is tip #1 for weight loss success.
Meal plans help me stay on track. Here are some of my favorites!
Instant Pot Printable Meal Plan
Freestyle One Week Meal Plan
Free Printable Meal Plan
You simply MUST try my ZERO points Cheesecake Recipe
Have you made up a batch of my 2 Ingredients Dough yet? It's AMAZING stuff!! Use it to make low point bread bowls, pretzels, bread sticks, bagels, pizza crust, cinnamon rolls & more. Check out the Recipe Guide & Individual Recipes below:
To entice you, watch this Video for the 2 Ingredients Bagel Recipe – you will LOVE it – total YUM!!

2 Ingredient Dough Recipes
Ultimate 2 Ingredient Dough Guide
2 Ingredient Dough Pizza
2 Ingredient Dough Pot Pie
2 Ingredient Dough Pop Tarts
2 Ingredient Dough Cinnamon Rolls
2 Ingredient Dough Bread Bowls
2 Ingredient Dough Empanadas
Make sure you check out and grab our printable shopping lists below to make it easy when you are in store to grab the best WW FreeStyle friendly foods and snacks!
Weight Watchers Walmart Shopping List
Weight Watchers Target Shopping List
Weight Watchers Aldi Shopping List
Weight Watchers Trader Joe's Shopping List
Ever panic and wonder what to eat at your favorite restaurants? Well, I do too! That's why I created and LOVE my restaurant guides. Check them out here and be sure to email me and let me know any others you'd like to see:
Cracker Barrel Weight Watchers
Chic Fil A Weight Watchers
Chipotle Weight Watchers
Olive Garden Weight Watchers
Red Robin Weight Watchers
Taco Bell Weight Watchers
P.F. Chang's
Texas Roadhouse