Chocolate Chip Cookies Weight Watchers Friendly – 6 Points!!!
Chocolate Chip Cookies Weight Watchers – 6 Points!!!
I made a batch of these for the first time a few weeks ago. They were a HUGE hit in my household and so I wanted to make them again, with even lower points, with the same great taste. I switched out the oil for no-sugar added apple sauce and I think they taste even better. I know you will LOVE them.
I wanted to see what the best way to bake them was so I made half the batch in my regular oven and half in my Air Fryer.
I can tell you this, both methods gave me "perfect" cookies. But, the AF took half the time. So I think this is a terrific AF recipe going forward.
I included both recipes for you below, of course! The recipe makes approximately 30 cookies. A serving is 3 cookies, which is 6 Points. Enjoy!
Combine the dry ingredients, except for the chocolate chips.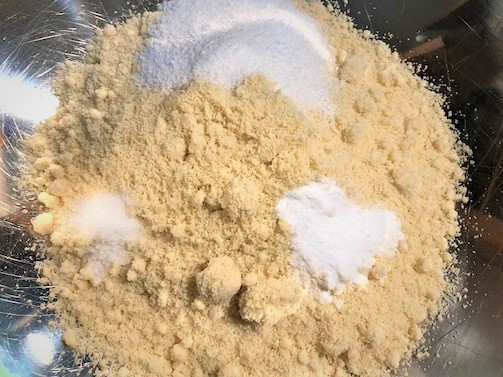 In another bowl, combine eggs, egg whites, and vanilla extract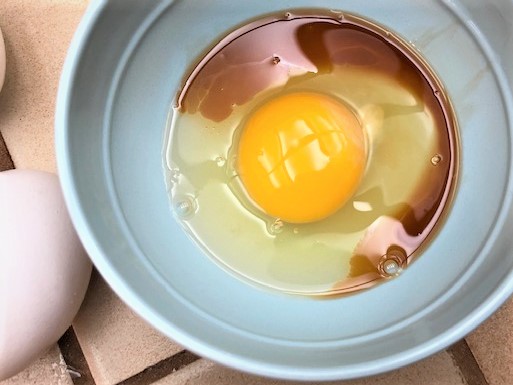 Combine wet and dry ingredients, stir until moistened (20-30 stirs). Afterward, add in the chocolate chips and gently mix.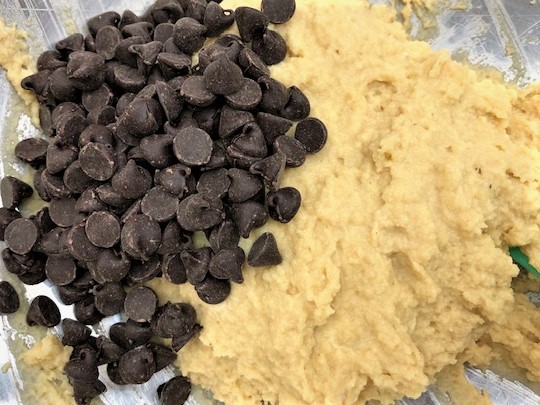 Once you have your mixture, start scooping out the dough (about 1 tablespoon) and place on a parchment lined cookie sheet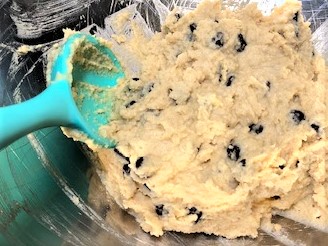 Now bake according to directions, or use your Air Fryer!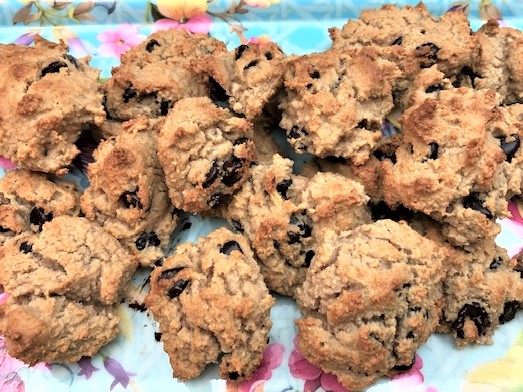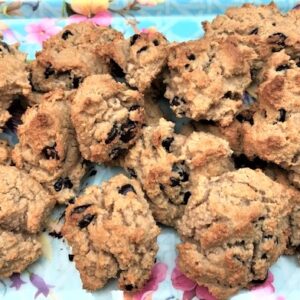 Chocolate Chip Cookies Weight Watchers - Friendly 6 Pts.
Makes approximately 30 cookies or 10-12 servings A serving is 3 cookies, or 6 WW Points!
Print
Pin
Rate
Ingredients
3

Cups

all Purpose Flour

1

tsp

Baking Soda

1/2

tsp

Salt

2

Cups

no-sugar added Apple Sauce

2

Egg whites

1

Egg

1

tsp

Vanilla Extract

1/4

Cup

Splenda

3/4

Cup

Chocolate Chips - I used Guittard Extra Dark Chocolate

but you can use whatever brand you like!
Instructions
In a large bowl, mix flour, salt, baking soda and Splenda together

In another bowl, combine the egg, egg whites and vanilla extract

Mix the egg mixture into the flour mixture and stir til moistened, maybe 20-30 stirs

Now add in the chocolate chips and gently mix through the dough

Scoop out tablespoon sized dough balls onto cookie a sheet lined with parchment paper

Bake according to directions below:

Air Fryer Directions: 325 for 6-8 Minutes - until tops and nice and golden brown

Regular Oven Directions: 350 for 12-14 Minutes - until tops are nice and golden brown
Share on Facebook
Nutritional
Serving:
3
g
|
Calories:
164
kcal
|
Carbohydrates:
30
g
|
Protein:
2
g
|
Fat:
1
g
Nutritional information is provided as a reference, using an online calculator. We recommend verifying the information independently.

Come find me and JOIN my Weight Watchers Air Fryer & Instant Pot Facebook Recipe Group. We all know how hard it is to do it alone. We are a community of people who post recipes, share tips and ideas and inspire one another every day! We can't wait to meet you!!
Check the bottom of this page to Download my FREE WW Cookbook & Tips Guide. You will LOVE it!!
This is my ZERO Point food list. Book mark the page and refer back often. Loading your fridge and pantry with these ZERO point foods is tip #1 for weight loss success.
Meal plans help me stay on track. Here are some of my favorites!
Instant Pot Printable Meal Plan
Freestyle One Week Meal Plan
Free Printable Meal Plan
You simply MUST try my ZERO points Cheesecake Recipe
Have you made up a batch of my 2 Ingredients Dough yet? It's AMAZING stuff!! Use it to make low point bread bowls, pretzels, bread sticks, bagels, pizza crust, cinnamon rolls & more. Check out the Recipe Guide & Individual Recipes below:
To entice you, watch this Video for the 2 Ingredients Bagel Recipe – you will LOVE it – total YUM!!

2 Ingredient Dough Recipes
Ultimate 2 Ingredient Dough Guide
2 Ingredient Dough Pizza
2 Ingredient Dough Pot Pie
2 Ingredient Dough Pop Tarts
2 Ingredient Dough Cinnamon Rolls
2 Ingredient Dough Bread Bowls
2 Ingredient Dough Empanadas
Make sure you check out and grab our printable shopping lists below to make it easy when you are in store to grab the best WW FreeStyle friendly foods and snacks!
Weight Watchers Walmart Shopping List
Weight Watchers Target Shopping List
Weight Watchers Aldi Shopping List
Weight Watchers Trader Joe's Shopping List
Ever panic and wonder what to eat at your favorite restaurants? Well, I do too! That's why I created and LOVE my restaurant guides. Check them out here and be sure to email me and let me know any others you'd like to see:
Cracker Barrel Weight Watchers
Chic Fil A Weight Watchers
Chipotle Weight Watchers
Olive Garden Weight Watchers
Red Robin Weight Watchers
Taco Bell Weight Watchers
P.F. Chang's
Texas Roadhouse