Best Weight Watchers Friendly Breakfast Recipes
These Weight Watchers Breakfast Ideas will keep your meal planning fresh and different without having to eat the same thing all the time! These are healthy breakfast recipes even if you aren't on Weight Watchers, perfect for families too! 
Delicious breakfasts don't always have to screw your entire day's calorie count. I know we all get tired of cereal and smoothies, so I've compiled a list of my favorite Weight Watchers breakfast recipes. If you haven't started Weight Watchers yet, you can read about the new program or get started for free!
Be sure that if you if aren't a fan of drinking water, that you really focus on incorporating more into your diet. This is good advice for anyone!
If you are already on Weight Watchers, or just trying to lose weight, in general, find out how to break through a weight-loss plateau and what to do if you think this program isn't working for you!
If you have your own recipes, use the free WW points calculator to find out how many Points (or Points Plus) your recipe would be.
Some of these recipes may use an Instant Pot or an Air Fryer. Both of these make healthy cooking a breeze with minimal cleanup and significantly reduce cooking time. The Instant Pot is a brand of pressure cooker and air fryers cook by convection. You can make just about anything in either of these. They also come in handy around the holidays, during the summer so you don't have to heat up your house, and even for small families.
Weight Watchers Breakfast Recipes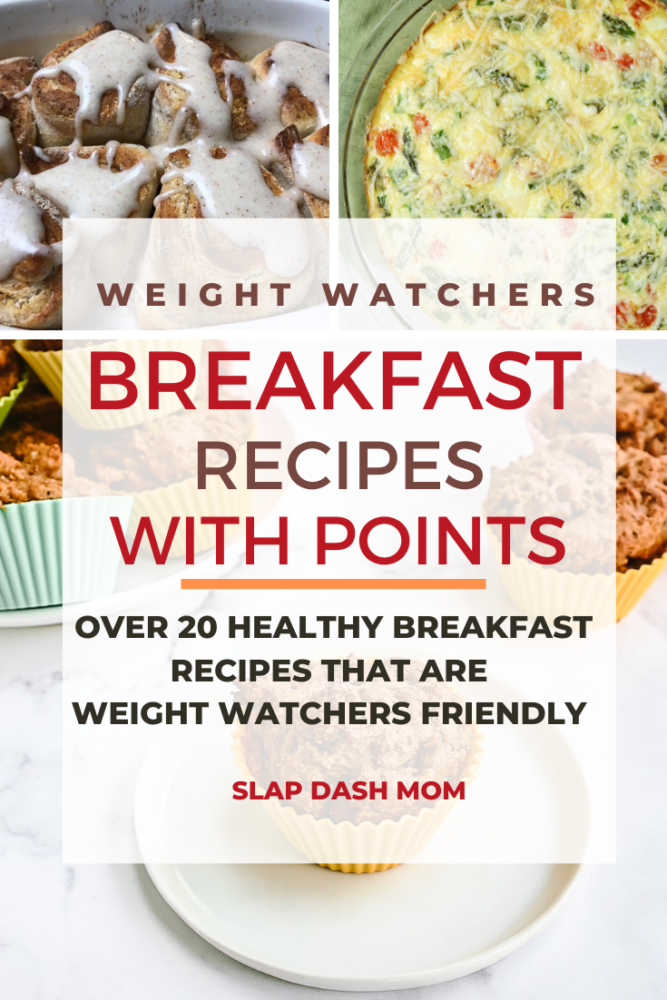 Healthy Blueberry Banana Muffins (2 Points on ALL plans)
Say hello to my newest breakfast recipe! These muffins are SUPER delicious! Easy to make and the best part is that you can make them in your air fryer, Instant Pot, or your standard oven! The whole family will love these are they are only 2 points on ALL 3 plans!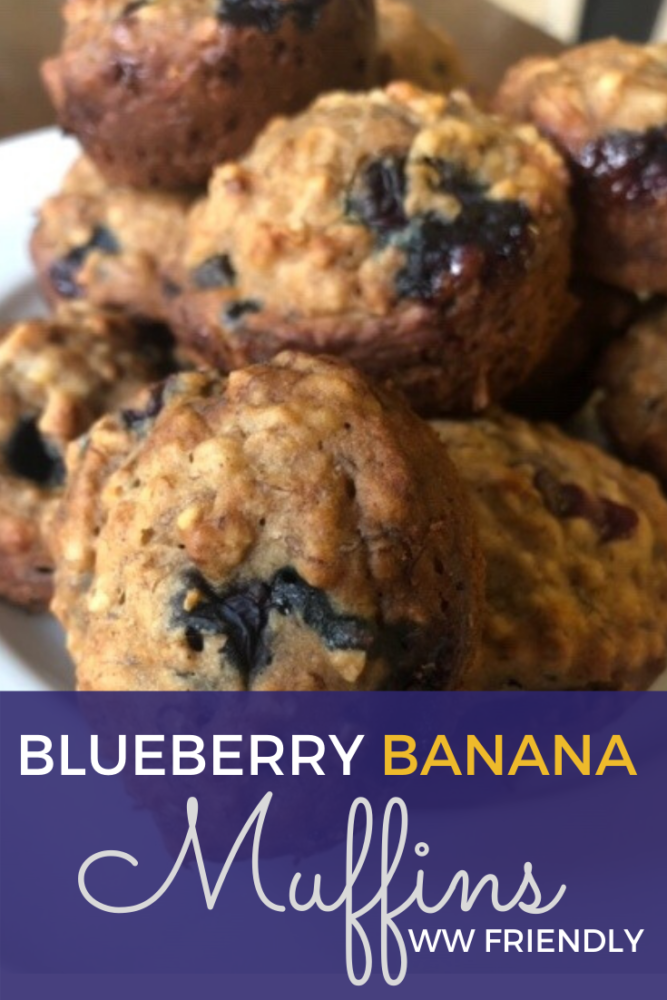 Weight Watchers Breakfast Casserole ( 1 Smartpoint)
This breakfast casserole is great for meal prepping and heats back up nicely. Also, feel free to switch up the veggies or add in breakfast meats.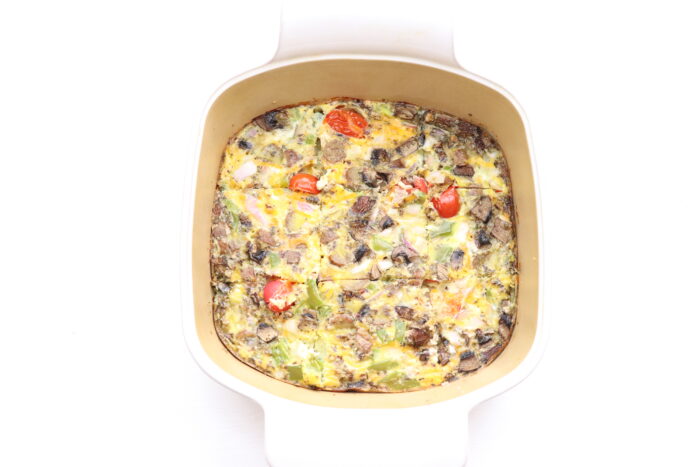 Air Fryer Eggs in a Basket  (2 Smartpoints) + VIDEO!
These are super fun to make! Great for a Saturday or Sunday morning! If you don't have an air fryer you can always use a pan on the stovetop. To make these virtually mess-free, I highly recommend the air fryer parchment paper liners! They are slotted and still allow the air to come through to cook, but hardly any cleanup when it's finished. Be sure to watch the video so you can see the easy cleanup!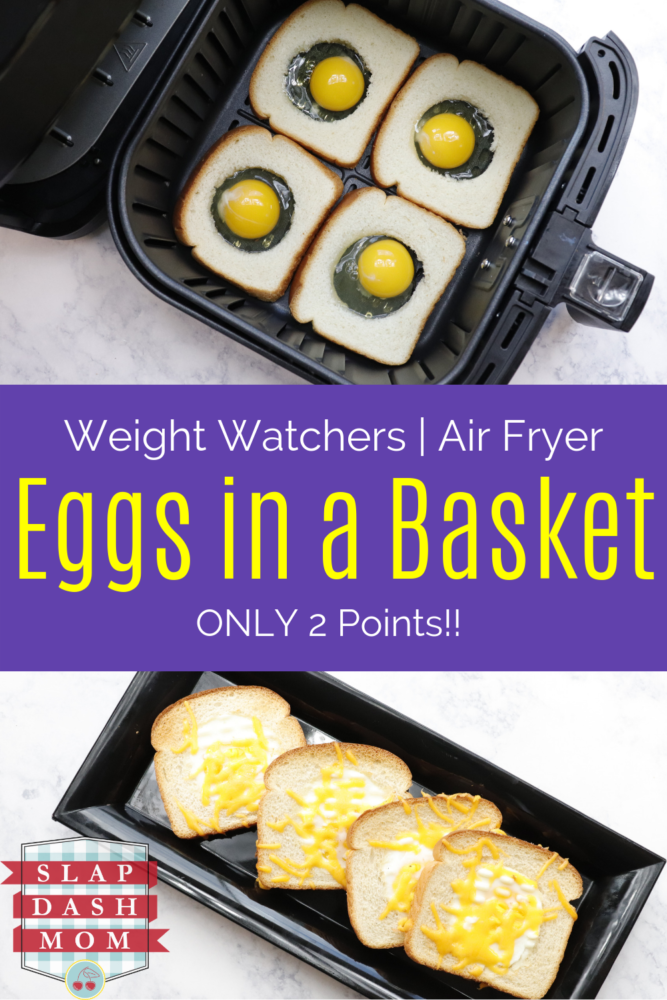 Cinnamon Apple Oatmeal  (4 Smartpoints)
Often prepacked oatmeal is loaded with added sugar and points, but now you can make oatmeal a low point breakfast! Great for the fall and you can use fresh apples.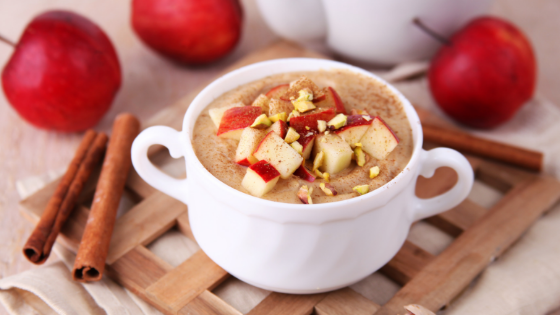 Weight Watchers Breakfast Crepes  (4 Smartpoints)
Inside this recipe is a ton of ways to make crepes including different fillings and every savory crepes!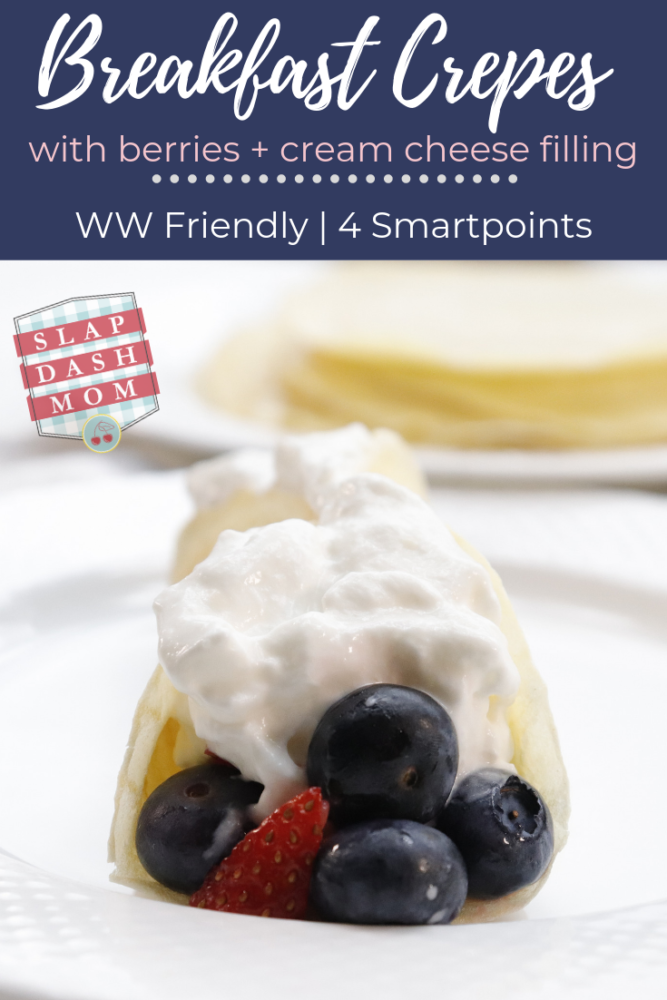 Weight Watchers Banana Bread  (2 Smartpoints)
This bread is great to make at the beginning of the week and keep it on hand when you are in a hurry! Plus you can use up your really ripe bananas to make sure they don't go to waste.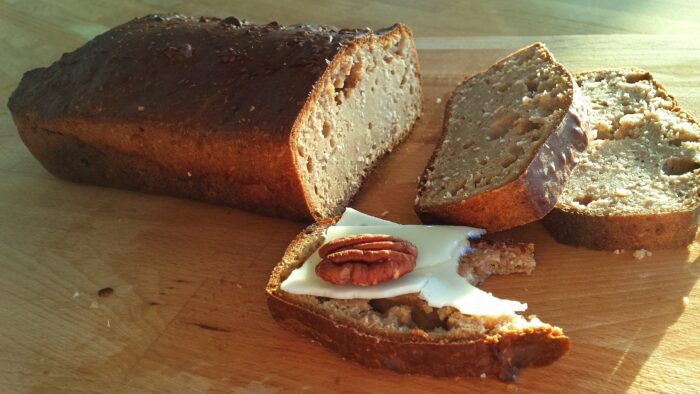 Instant Pot Egg Bake (3 Smartpoints) + VIDEO!
Using the Instant Pot makes this dish a breeze! Load up on zero-point veggies and the egg portion is full of protein and very filling. See the video if you don't believe me!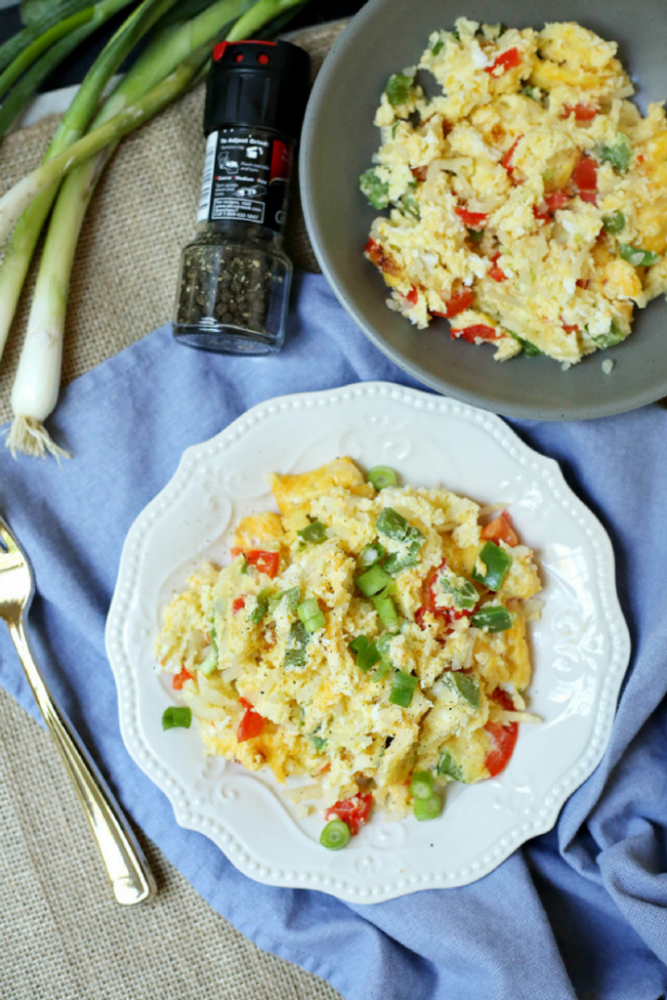 Weight Watchers Breakfast Quiche (1 Smartpoint)
Another egg breakfast that is quite delicious! Perfect for reheating or carrying on the go.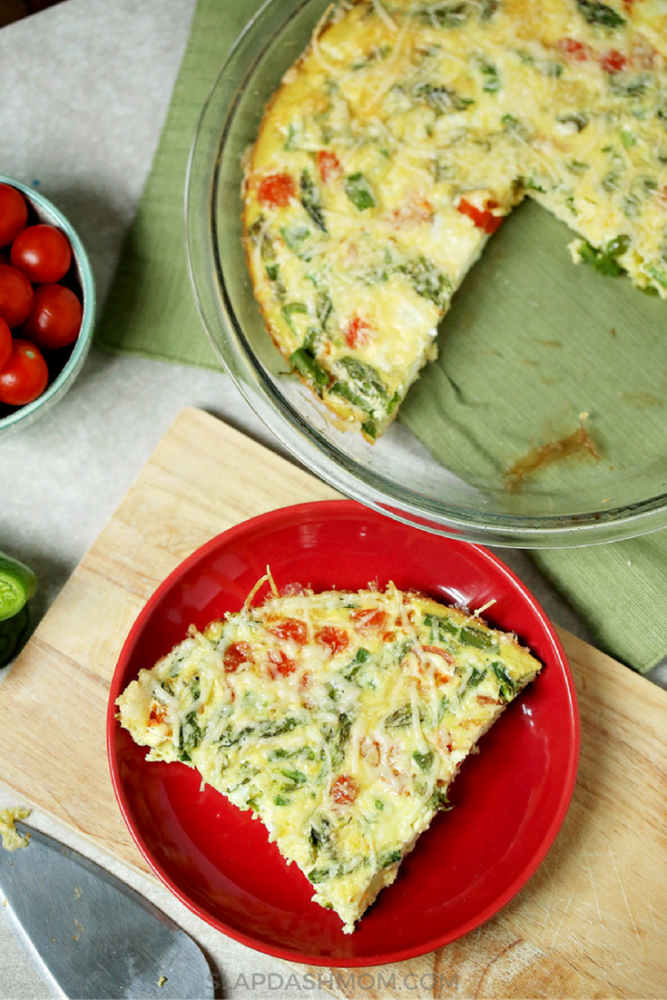 Pumpkin Muffins (4 Smarpoints)
These muffins have almost 4 grams of protein, which will keep you filled until lunch! A perfect breakfast especially in the fall.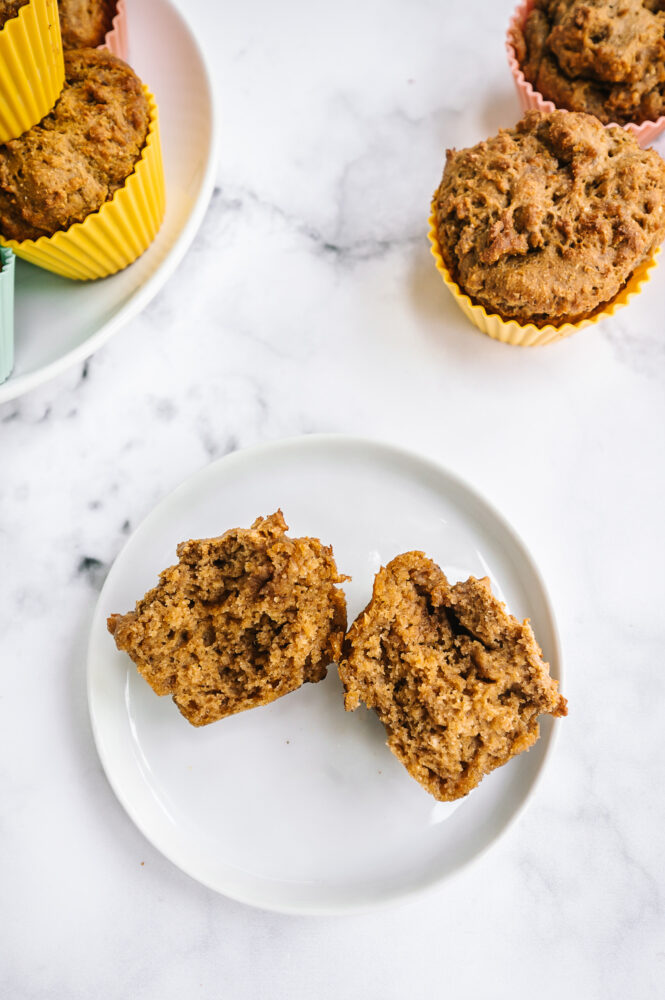 2 Ingredient Bagels (2 Smartpoints)
Seriously make a huge batch of these! Keep them on hand for breakfast and snacks! Even switch up the seasonings to make them sweet.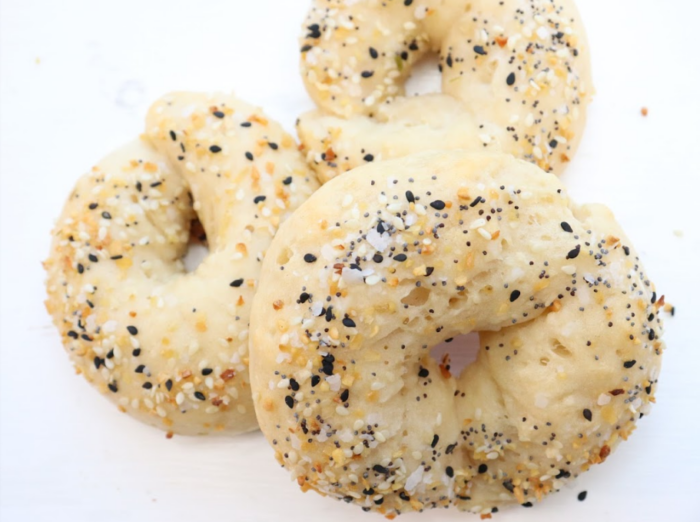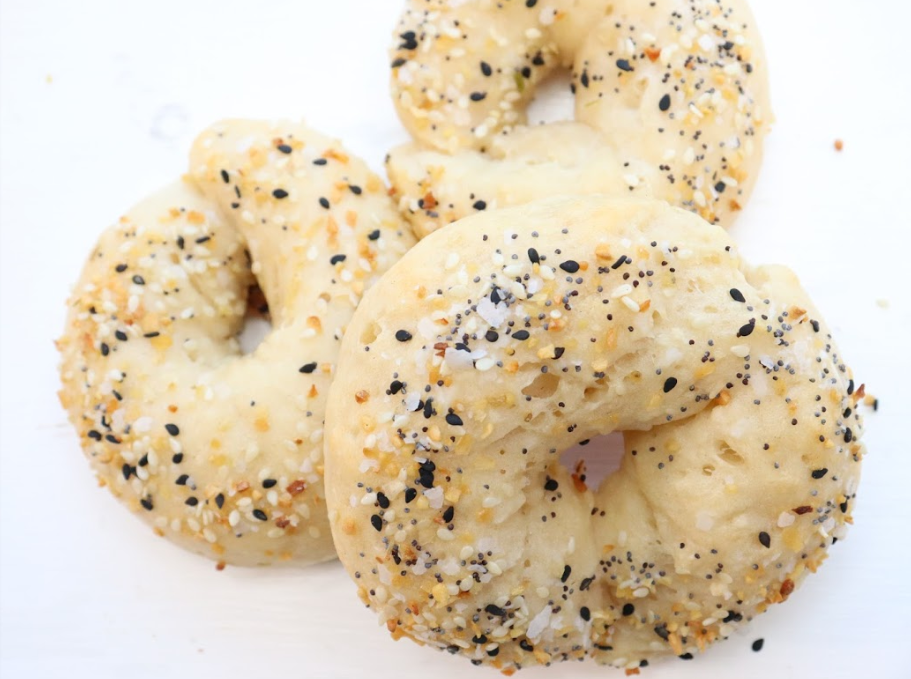 Air Fryer Pop-Tarts (1 Smartpoint)
Ditch the 8 point prepackaged pop tarts and say hello to a one-point breakfast! These are a Saturday morning special and the kids will love them!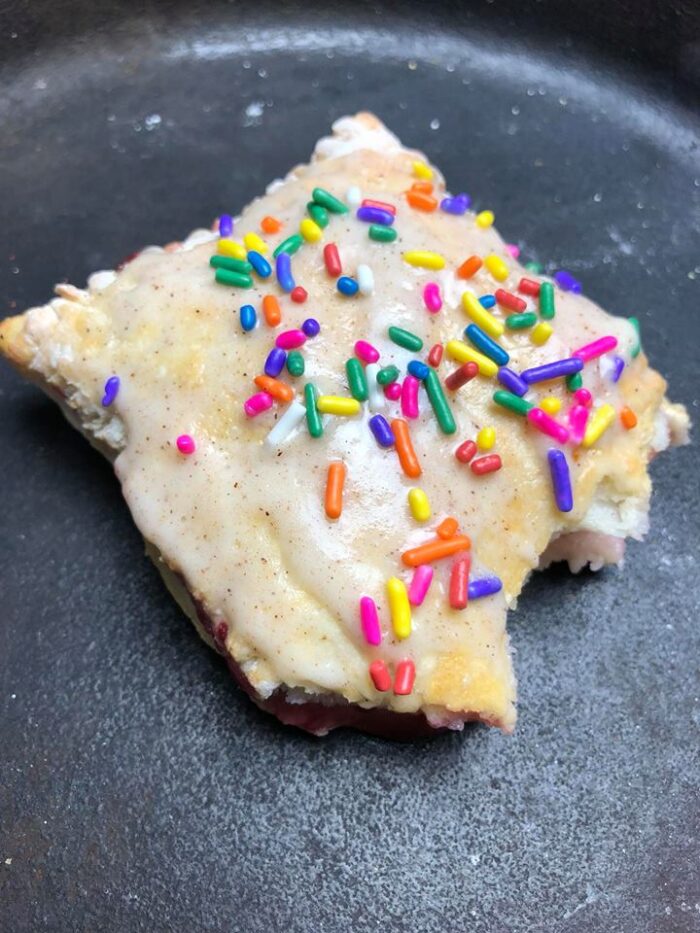 Raspberry Almond Oatmeal (3 Smartpoints)
Another twist on your standard oatmeal! Great for making ahead then reheating later.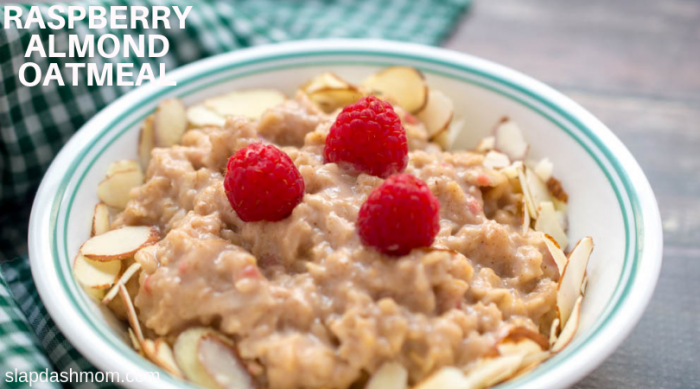 Cinnamon Roll Casserole (6 Smartpoints)
This breakfast is heaven in a dish! We often eat this as a dessert too! Perfect for the whole family.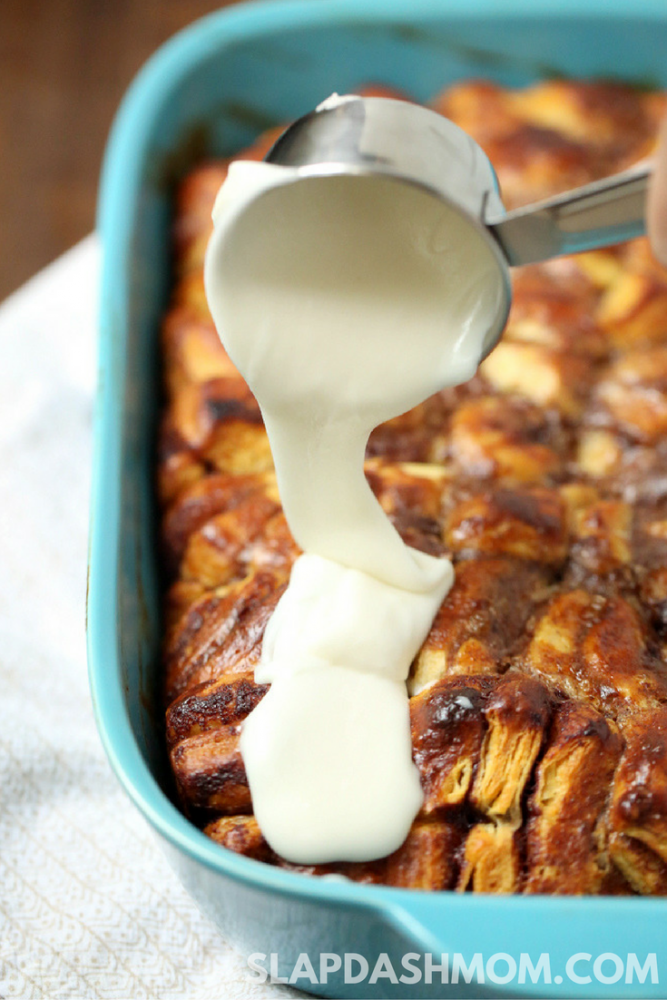 2 Ingredient ZERO point Pancakes
When I have time to make these, they are so delicious, you won't believe that they are ZERO points!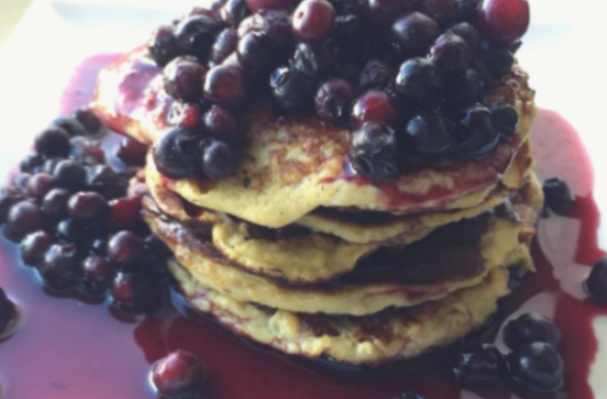 1 Point Pancakes without Bananas
If you want pancakes without banans this is the breakfast for you!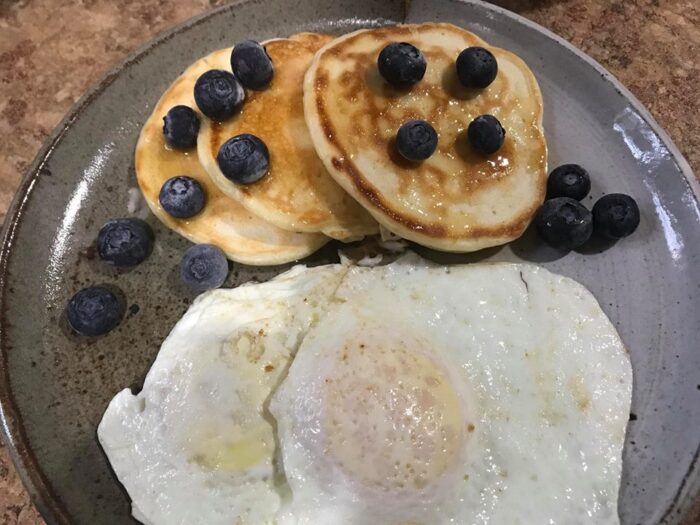 Best Homemade Protein Shake (7 Smartpoints, but SUPER healthy)
This is the BEST on the go breakfast for Weight Watchers! Although it's 7 points, it's super healthy and keeps you full for about 6 hours! Feel free to mix up the protein powders. When you use the brand in the post you cant tell its in there and this literally tastes like dessert!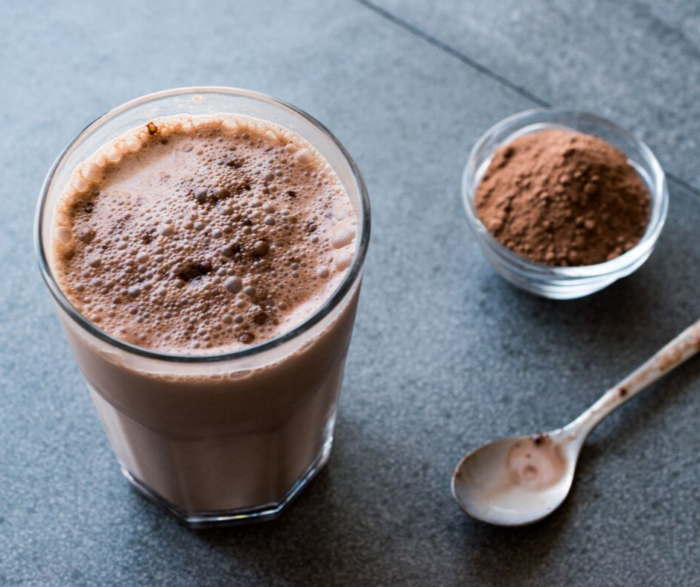 Air Fryer Cinnamon Rolls (1 Smartpoint)
If you have an air fryer and want a low point breakfast, be sure to try these cinnamon rolls! The whole family will love these. Works great for making ahead then reheating later.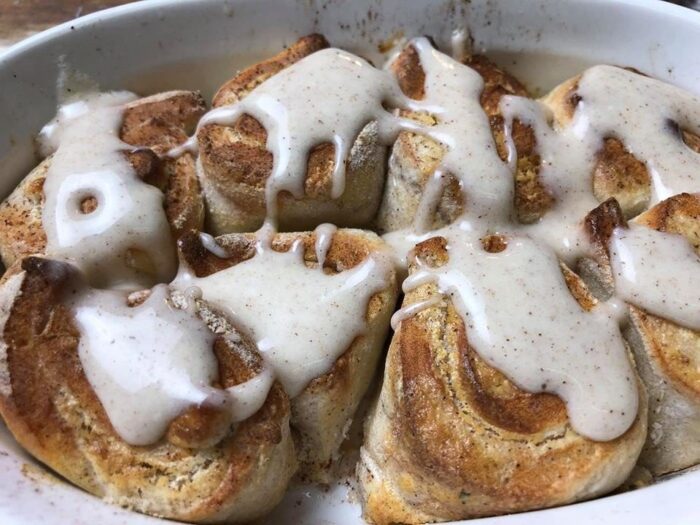 Homemade Instant Pot Applesauce (ZERO points)
This apple sauce stores wells and is great for a Weight Watchers breakfast. Once you make a batch you are ready for the rest of the week.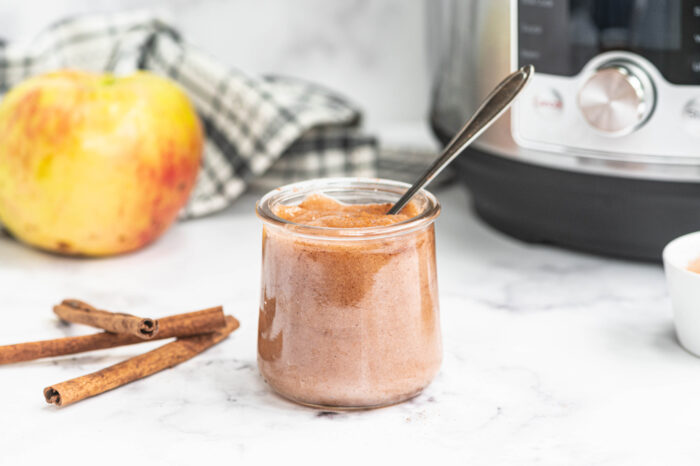 What are the Best Cereals to Eat on Weight Watchers?
Here are some Weight Watchers friendly cereals that you can enjoy for breakfast! Just know that these point values are per serving and don't forget to add in the points of your milk. All of the point values below are for 1 cup.
Life Cereal 5 Smartpoints
Kashi Go Lean Original Cereal 4 Smartpoints
Original Cheerios 3 Smartpoints
Kelloggs Orginal Special K 4 Smartpoints
Corn Flakes 3 Smartpoints
Kix 3 Smartpoints
Wheaties 4 Smartpoints
Rice Krispies 3 Smartpoints
Bite-Sized Frosted Mini-Wheats 5 Smartpoints
Weight Watchers Smartpoints for Milk When Adding to Cereal
All of the Smartpoint values below are for a 1 cup serving size.
Unsweetened Almond milk: 1 SmartPoint
Unsweetened Vanilla Almond Milk: 1 Smartpoint
Fat-free milk aka Skim Milk: 3 SmartPoints
1% milk: 4 SmartPoints
2% milk: 5 SmartPoints
Whole milk: 7 SmartPoints
Fairlife Lactose Free Skim Milk: 2 Smartpoints
Fairlife Lactose Free 2% Milk: 4 Smartpoints
Fairlife Lactose Free 1% Milk: 3 Smartpoints
What Foods are Considered FREE on Weight Watchers?
On the current Freestyle plan, there are over 200 ZERO point foods that are considered "free". However, there are some changes coming to the Weight Watchers program that will be official on November 11th, 2019.
Store-Bought Foods that are Good for Weight Watchers Breakfast
Having some grab and go options for breakfasts are critical for staying on track. This ensures that on the mornings that you are running late you can just literally grab your breakfast and head out the door.
Built Bars can be found online and you can save 12% by using this code. Most of the Built Bars are 3 Smartpoints. There are a couple that are 4 points. Built also offers a sample box, where you can choose a variety of flavors to try instead of getting one box with all the same flavors!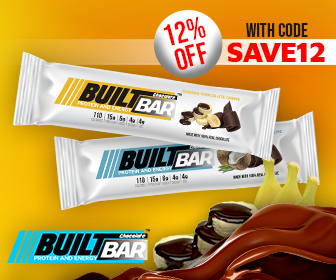 Premier Protein Shakes come in a variety of flavors including Chocolate, Caramel, Pumpkin Spice, Vanilla, and Cookies and Cream! All of these shakes are ONLY 2 Smartpoints! And you can make a Copycat Starbucks Pumpkin Spice Latte for 3 Points or have a 2 ingredient Weight Watchers Drink (Iced Caramel or Iced Mocha) for 2 points! 
Orgain Protein Shakes are similar to Premier Protein, but they are organic along with all of the other benefits below.
Gluten free, soy free, kosher, vegetarian friendly, non GMO, carrageenan free; Free of all artificial colors, flavors, and preservatives. Free of rBST, steroids, antibiotics, and medications
Orgain's on the go shakes come in chocolate and vanilla but if you decide to make yours homemade the larger size containers also come in Chocolate peanut butter, peanut butter, and peppermint.
KIND Minis Dark Chocolate Nuts & Sea Salt Bar (4 SmartPoints) are great for when you are in a hurry, pair with zero-point fruit and you can keep it as a 4 point breakfast.
WW Snickerdoodle Baked Protein Bar (3 SP), $6 for six bars at WW.com
Smart Ones Cheese Scramble with Hashbrowns (5 Smartpoints)
Smart Ones Canadian Bacon English Muffins (6 Smartpoints)


Smart Ones Ham and Cheese Scramble (5 Smartpoints)
Other Weight Watchers Breakfast Recipes:
Chef Meg's Super Speedy Sausage Rolls – Points: 5, Points Plus: 6
Pineapple French Toast – Points: 4, Points Plus: 4
Breakfast Sandwich – Points:3, Points Plus: 5
Breakfast Berry Sundaes – Points vary depending on brands used
Blueberry Oatmeal Muffins – Points: 3, Points Plus: 4
SHARE: WHAT ARE YOU FAVORITE WEIGHT WATCHER BREAKFAST RECIPES?
Come find me and JOIN my Weight Watchers Air Fryer & Instant Pot Facebook Recipe Group. We all know how hard it is to do it alone. We are a community of people who post recipes, share tips and ideas and inspire one another every day! We can't wait to meet you!!
Check the bottom of this page to Download my FREE WW Cookbook & Tips Guide. You will LOVE it!!
This is my ZERO Point food list. Book mark the page and refer back often. Loading your fridge and pantry with these ZERO point foods is tip #1 for weight loss success.
Meal plans help me stay on track. Here are some of my favorites!
Weight Watchers Meal Plan Week 4 + FREE Download and Shopping List!  
Instant Pot Printable Meal Plan
Freestyle One Week Meal Plan
Free Printable Meal Plan
You simply MUST try my ZERO points Cheesecake Recipe
Have you made up a batch of my 2 Ingredients Dough yet? It's AMAZING stuff!! Use it to make low point bread bowls, pretzels, bread sticks, bagels, pizza crust, cinnamon rolls & more. Check out the Recipe Guide & Individual Recipes below:
To entice you, watch this Video for the 2 Ingredients Bagel Recipe – you will LOVE it – total YUM!!

2 Ingredient Dough Recipes
Ultimate 2 Ingredient Dough Guide
2 Ingredient Dough Pizza
2 Ingredient Dough Pot Pie
2 Ingredient Dough Pop Tarts
2 Ingredient Dough Cinnamon Rolls
2 Ingredient Dough Bread Bowls
2 Ingredient Dough Empanadas
Make sure you check out and grab our printable shopping lists below to make it easy when you are in store to grab the best WW FreeStyle friendly foods and snacks!
Costco Shopping List
Weight Watchers Walmart Shopping List
Weight Watchers Target Shopping List
Weight Watchers Aldi Shopping List
Weight Watchers Trader Joe's Shopping List
Ever panic and wonder what to eat at your favorite restaurants? Well, I do too! That's why I created and LOVE my restaurant guides. Check them out here and be sure to email me and let me know any others you'd like to see:
Subway Weight Watchers
Cracker Barrel Weight Watchers
Chic Fil A Weight Watchers
Chipotle Weight Watchers
Olive Garden Weight Watchers
Red Robin Weight Watchers
Taco Bell Weight Watchers
P.F. Chang's
Texas Roadhouse