The ULTIMATE Instant Pot Thanksgiving Menu + FREE Printables
This post may contain affiliate links. Please read my Disclaimer and Privacy policy for more information.
Over 30 Instant Pot Thanksgiving Recipes! Everything from Appetizers and Thanksgiving Side Dishes to Main courses and Thanksgiving desserts! 
Using the Instant Pot around the holidays is really a game-changer! While we are in charge of the food and get great pleasure of feeding all of our people, it's sad when you spend 2 days cooking for a 30-minute meal! 
NOT ANY MORE. The Instant Pot cooks food rapidly with easy cleanup. You can even make some of these dishes ahead of time and actually enjoy Thanksgiving Day! 
If you are following Weight Watchers, I have included Smartpoint values for most. There may be a few that aren't so WW friendly, but I hated to leave those out for the ones who don't participate and really wanted Instant Pot recipes for Thanksgiving!! 
Want to know why the Instant Pot is one of the greatest inventions ever? 
You don't have to watch your food, stir it, or wonder if it's going to boil over 

Instant Pots are multifunctional, so they also saute, slow cooker, steam, and more! 
Usually cuts the cooking time in at least half 

Frees up your stove and oven for other dishes to be made 

Minimal cleanup 

You can make everything from breakfast to dessert in it! 
And those are just a few reasons! 
In order to make all kinds of wonderful dishes, I highly recommend getting the accessory kit here because it's cheaper to buy the set versus each individual piece! It even includes the springform pan to make cheesecake in! 
If you have found that some recipes stick when using the Instant Pot, such as rice or cheeses, they conveniently make this inner pot insert which is AMAZING! It's even less cleanup than the standard stainless steel pot. 
Some of my other favorite Instant Pot Recipes 
Don't forget before you go, to SCROLL TO THE BOTTOM for your FREE THANKSGIVING PRINTABLE MENU, SHOPPING LIST, AND TO DO LIST! 
Instant Pot Thanksgiving Recipes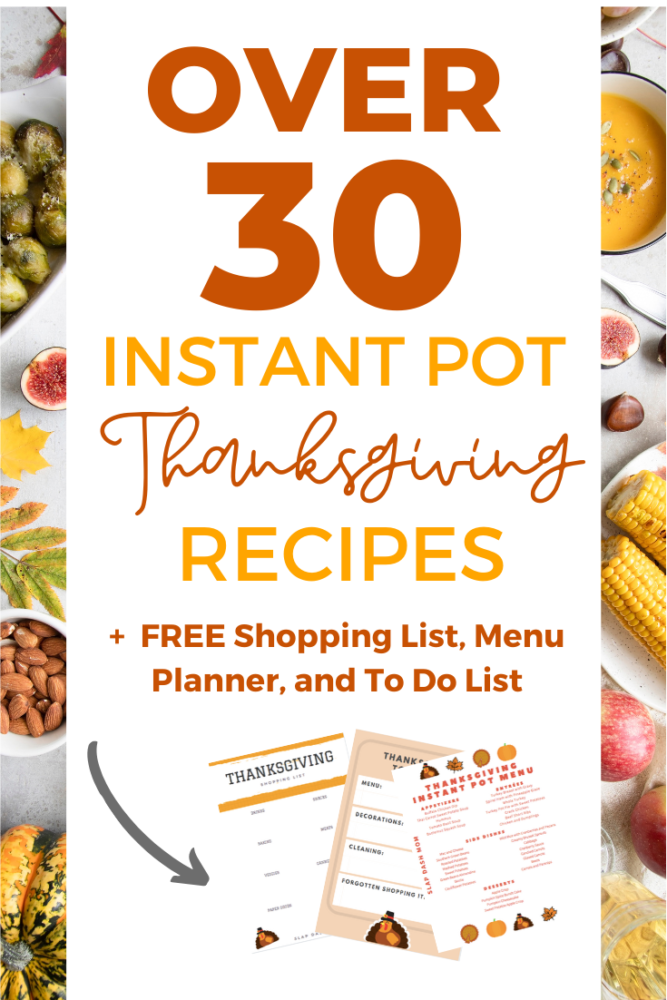 Instant Pot Thanksgiving Appetizers and Soups 
Instant Pot Buffalo Chicken Dip from Slap Dash Mom
It's hard to have everything ready at one time, so let your guests snack on this chicken dip that is delightful! Serve it with veggies, crackers, or tortilla chips for the perfect appetizer! Weight Watchers points = 5.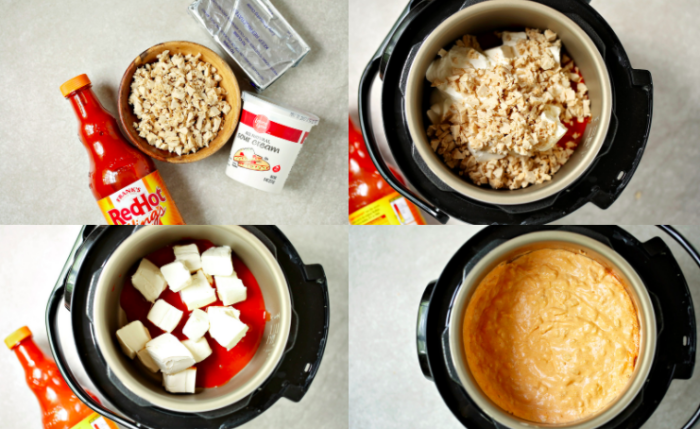 Instant Pot Butternut Squash Soup from Drive Me Hungry 
This delicious soup is a great vegan option! Butternut squash is a fall favorite and a great way to start off your Thanksgiving feast! If you are following Weight Watchers this is 1 point per serving from the coconut milk that is used.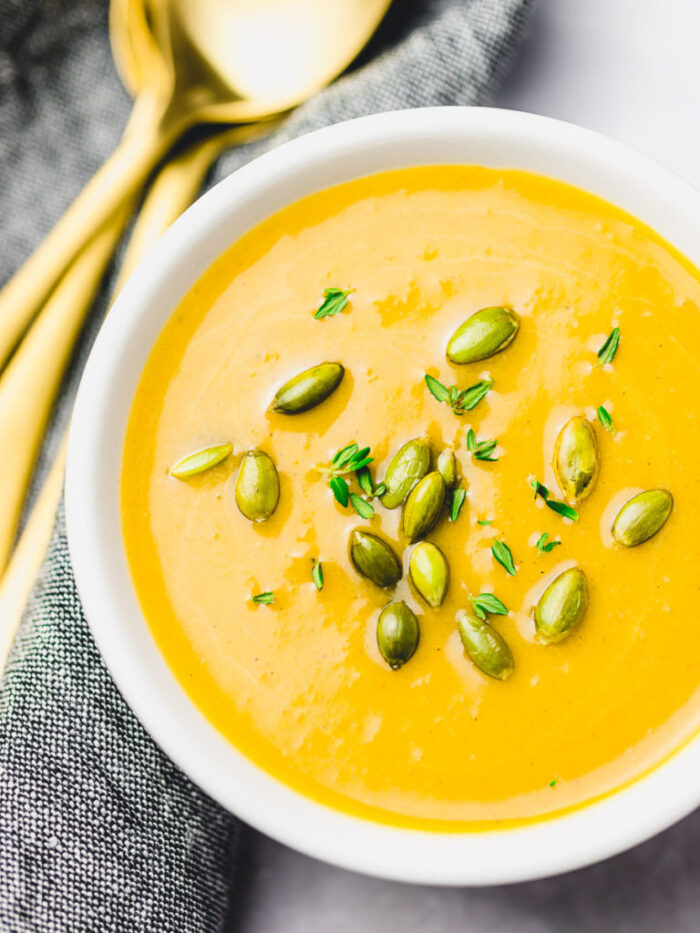 Instant Pot Thai Carrot Sweet Potato Soup from Carmy
If you have lots of carrots this is the soup for you! Another great way to sneak in some veggies, plus the color and taste is wonderful! Your Thanksgiving will be a hit from the start! Weight Watchers points = 2 per serving.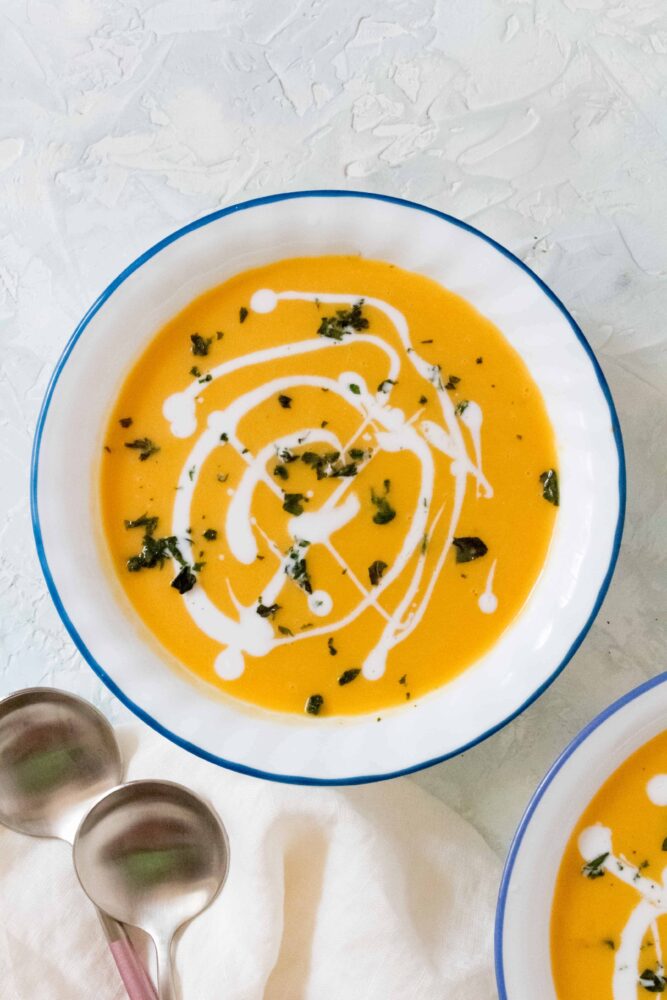 Instant Pot Hummus from Slap Dash Mom
Hummus is another great healthy snack! Add your own flavors to make it spicy or more flavorful! We love eating it with Wheat thins, but you could also grab a veggie tray for a painless appetizer to hold your family over for their Thanksgiving meal! WW points = ZERO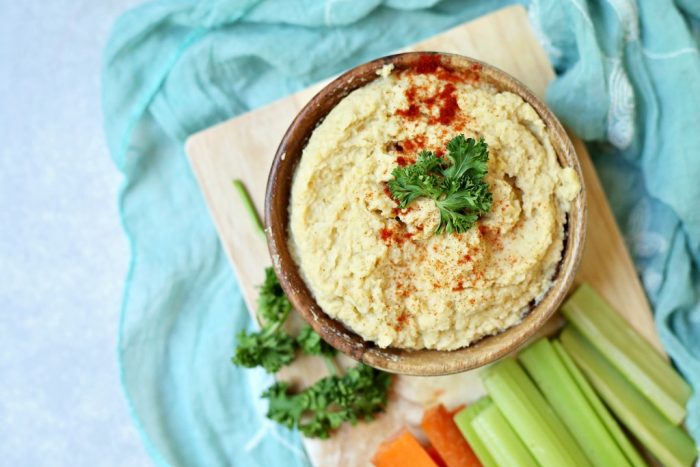 Homemade Tomato Basil Soup from Grandbaby Cakes 
This creamy soup is perfect for fall and for a Thanksgiving appetizer. The heavy whipping cream really makes this soup! Don't forget your crackers or mini grilled cheese squares!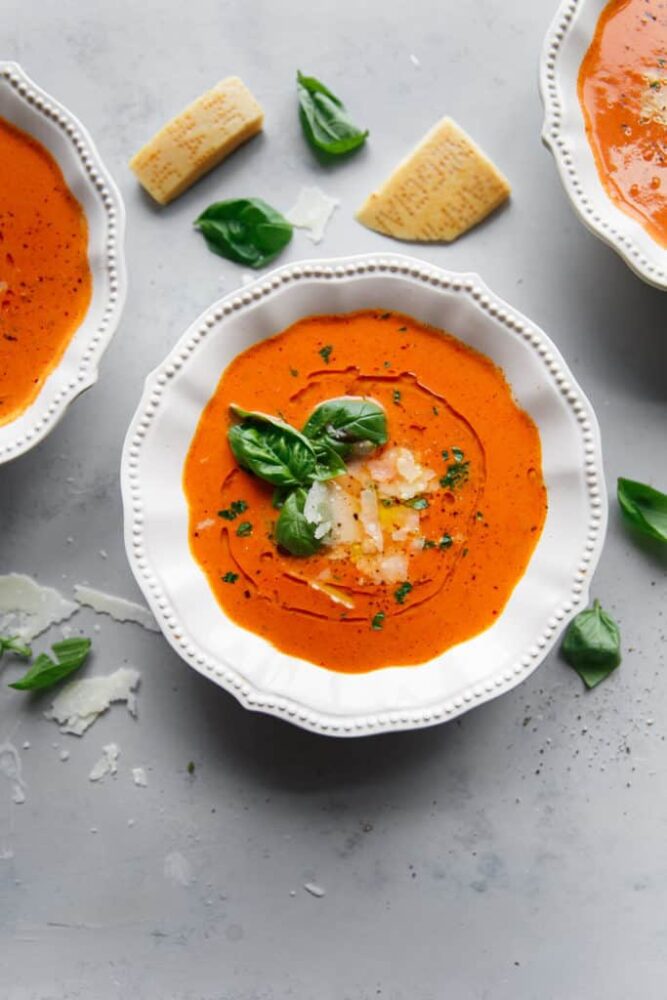 Instant Pot Thanksgiving Main Course (Traditional) 
Instant Pot Spiral Ham with Pineapple Sugar Glaze from Slap Dash Mom
When you are trying to cook a ham and turkey for Thanksgiving, things can get hectic pretty quick! Now you can make spiral hams in your Instant Pot in under an hour! The homemade glaze will have your mouth watering, but if you would rather keep the ham in its natural juices you can do that too! Weight Watchers points = 3 oz for 3-4 points depending on the type of ham.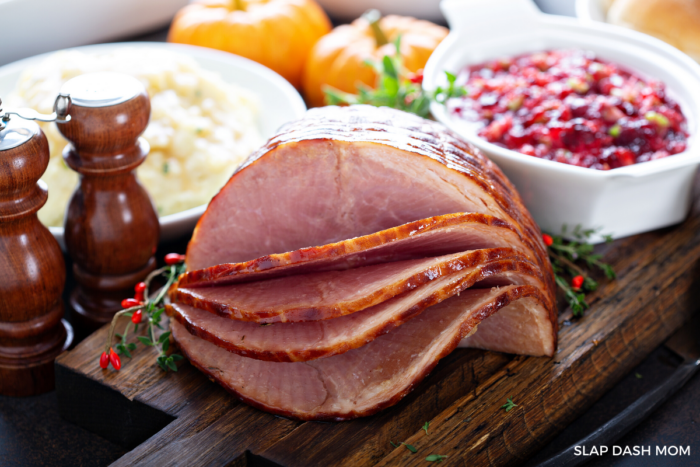 Instant Pot Turkey Pot Pie with Mashed Sweet Potatoes from Imagelicious
This recipe is simply genius! Combining two Thanksgiving staples into one dish, what a crowd pleaser! Also, a little different if you don't want to make a traditional turkey or ham but still have the Thanksgiving feel! Also great for other holiday parties during the season.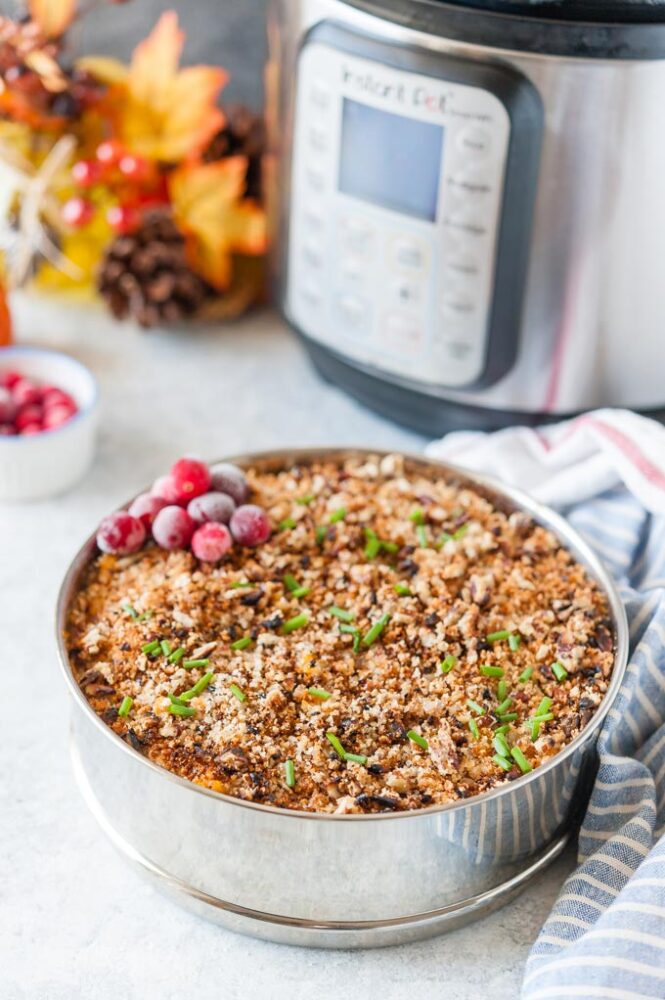 Turkey Breast and Gravy from Slap Dash Mom 
Thanksgiving wouldn't be the same without turkey! This recipe is great when you don't want to cook a whole turkey, or if you are feeding a smaller family. The gravy is outstanding homemade or you can whip up some McCormicks Brown Gravy in a pinch. Weight Watchers points = 6 points including the gravy when serving.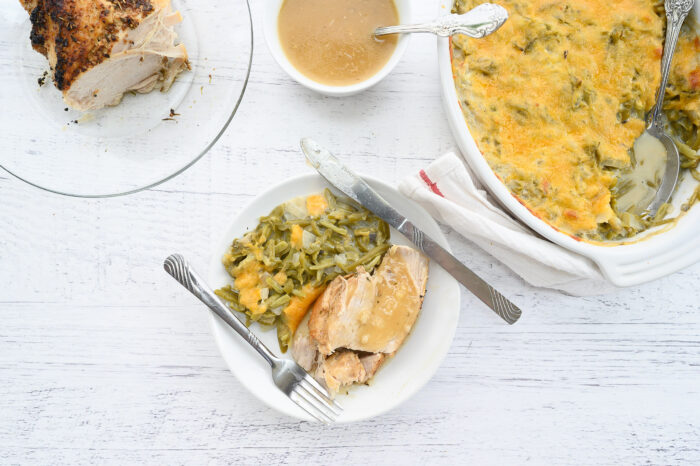 Instant Pot Turkey Recipe for Cooking a WHOLE Turkey from Bacon is Magic 
Goodbye to the days cooking the turkey for hours and hours! This recipe shows you how to cook a whole turkey in under 2 hours from start to finish! To finally get it crispy, finish off on broil in your oven for a few minutes.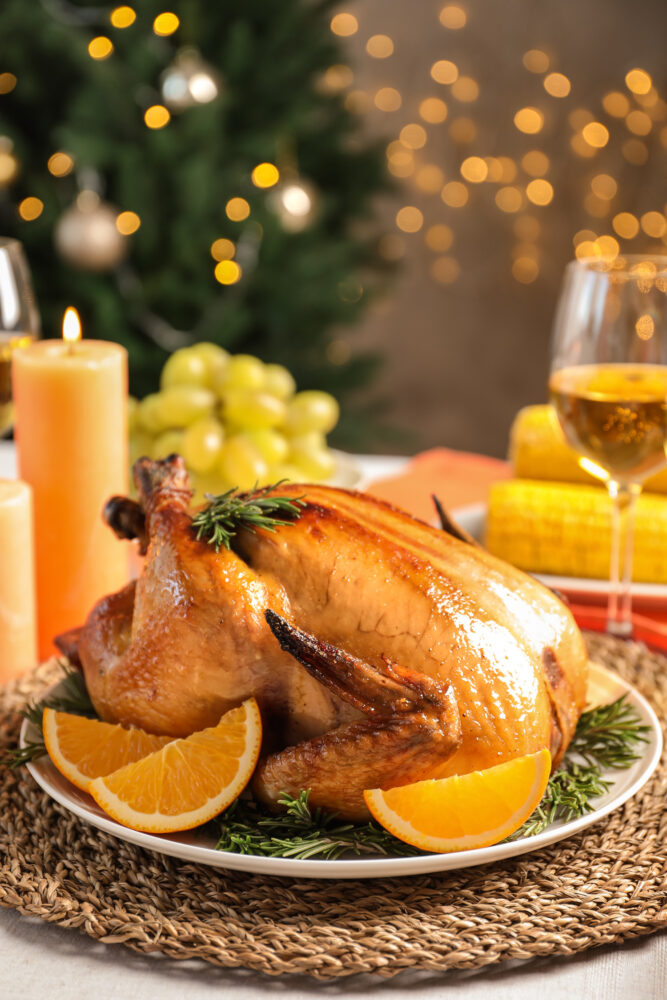 Instant Pot Thanksgiving Main Course (Non-Traditional) 
Instant Pot Beef Short Ribs from Wholesome Yum 
If you want a non-traditional main course for Thanksgiving you should definitely try these short ribs! Only 5 ingredients and super simple to cook when using your Instant Pot! They are fall-apart tender without all the extra time added in!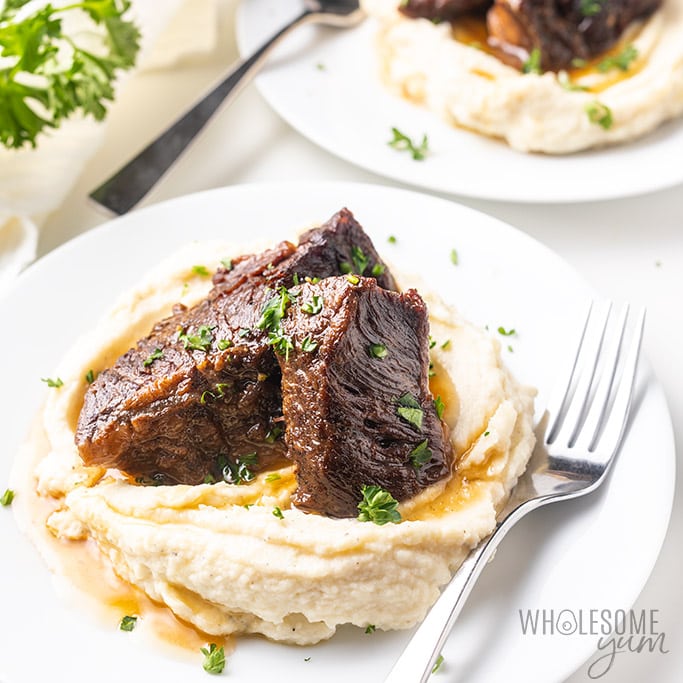 Instant Pot Crack Chicken from Slap Dash Mom 
There's a reason they call it crack chicken! Once you start you won't be able to stop eating this delicious meal! It also pairs well on a sandwich using 2 ingredient bagels! Weight Watchers points = 3.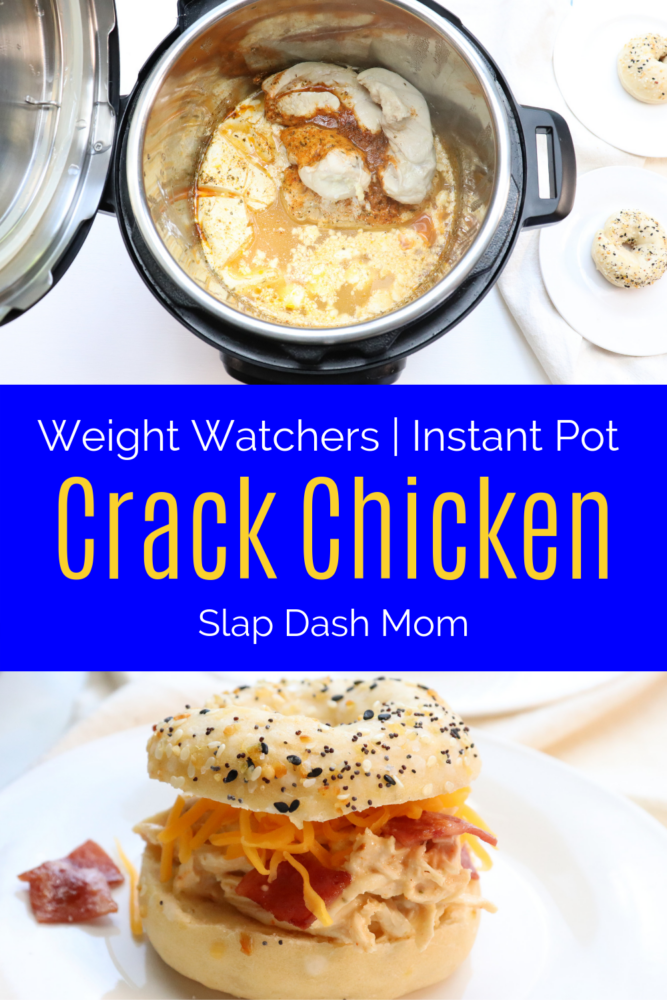 Instant Pot Chicken and Dumplings from Wholesome Yum 
This dish screams comfort food and is perfect for Thanksgiving and cold weather! If you are watching your carb intake, that's great because these are low cab and Keto friendly!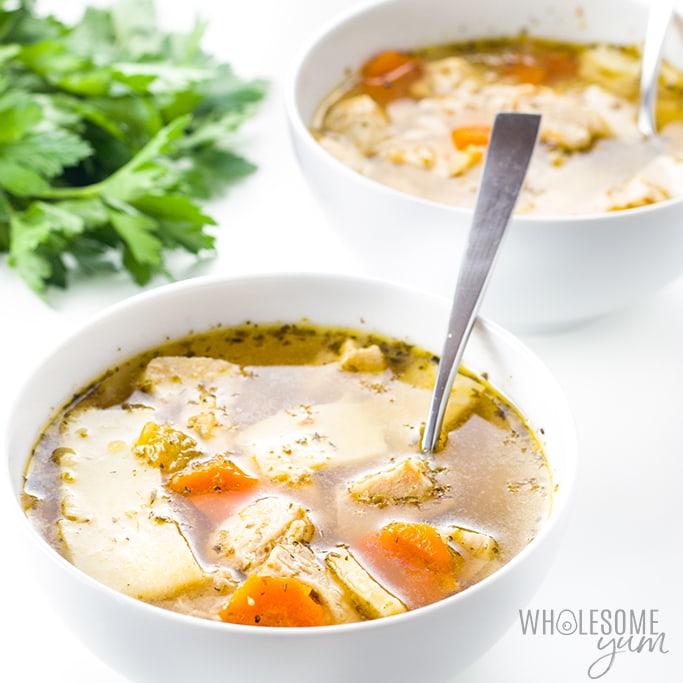 Instant Pot Thanksgiving Side Dishes 
Parmesan Roasted Potatoes from Spice Cravings 
These roasted potatoes can be made completely in the instant pot or you can finish roasting in the oven. Full of spices and flavor, and definitely not just for Thanksgiving! Smartpoints = 4 per serving.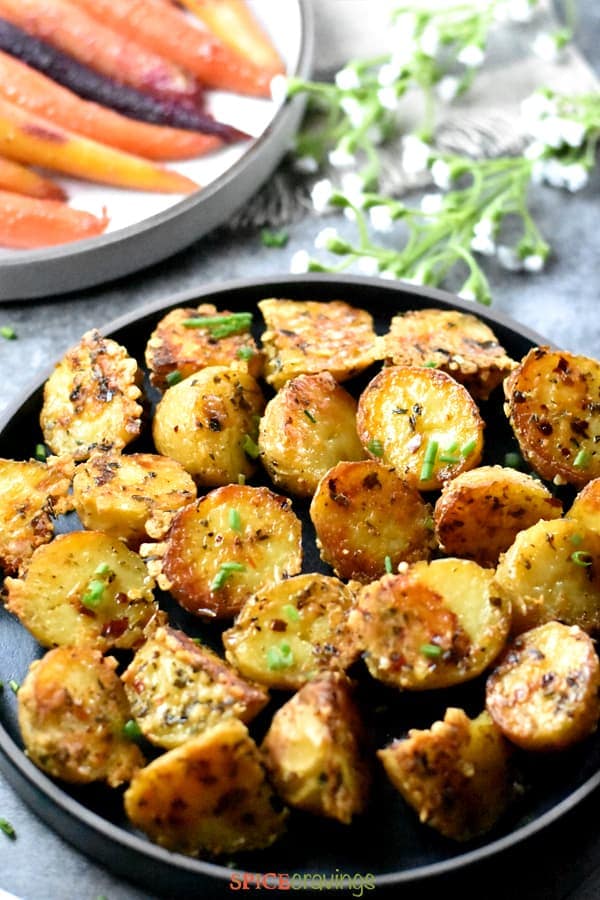 Candied Carrots from Devour Dinner 
I really prefer sweet carrots like these if I am going to eat them cooked! They have just enough sweetness and perfect tenderness! These are 6 points if you are following the WW Freestyle plan, but if you substitute ¼ of Truvia brown sugar they would be 2 per serving.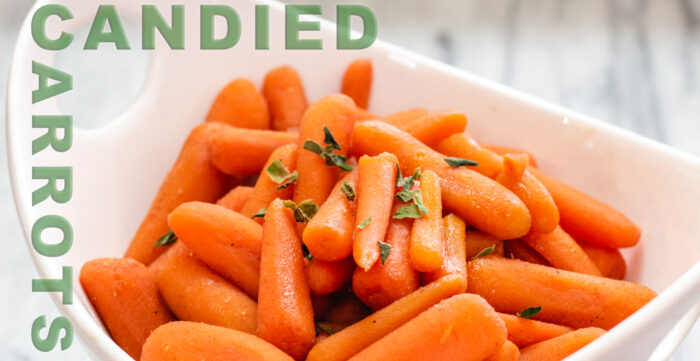 Garlic Cauliflower Mashed Potatoes from Spice Cravings 
When you want mashed potatoes without all of the carbs, this is the way to go! This recipe calls for half potatoes and half cauliflower. A great way to sneak in veggies for kids or if you are just trying to be healthy-ish through the holidays! 
Instant Pot Sweet Potatoes Mashed or Baked from Slap Dash Mom 
Sweet potatoes are a staple during the holidays, but they just got easier! You can use the IP to make whole potatoes or mashed! Be sure to read the post about all the toppings you can add! Weight Watchers Points = 3 points per serving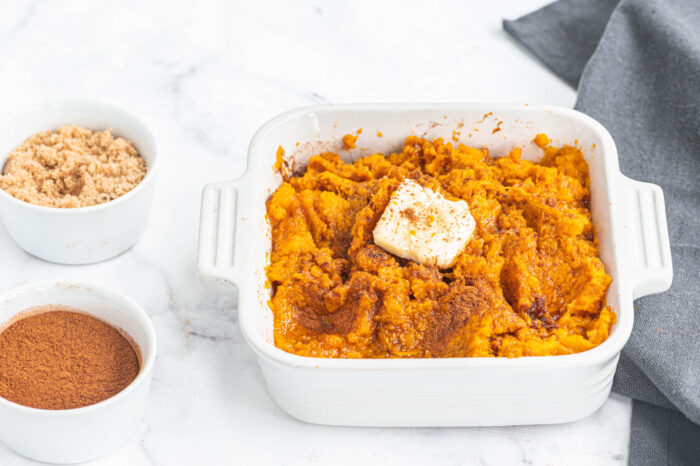 Instant Pot Creamy Brussel Sprouts from Simply Happy Foodie 
Brussel sprouts come out perfectly cooked when using this recipe for the Instant Pot. A great non-traditional side dish to add to your Thanksgiving menu. This dish is 7 points if you are on WW, but if you substitute for fat-free cream cheese, it becomes 4.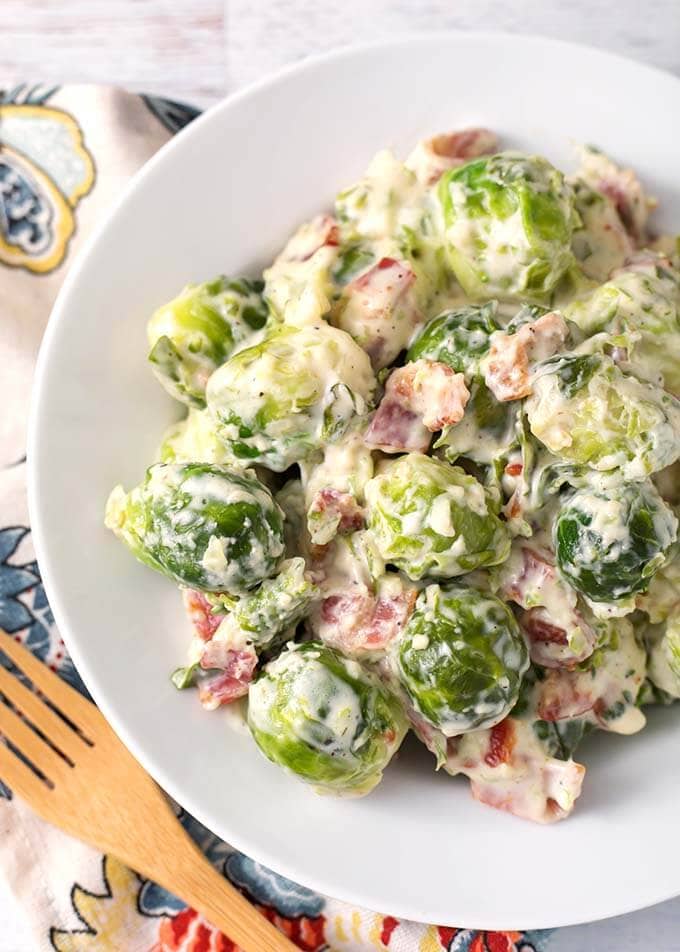 Creamy Whole 30 Mashed Potatoes from Sustainable Cooks 
If you need a dairy-free potato recipe, you are in the right place! These Instant Pot Mashed Potatoes are WW friendly for 4 points per serving and acceptable for the Paleo diet as well.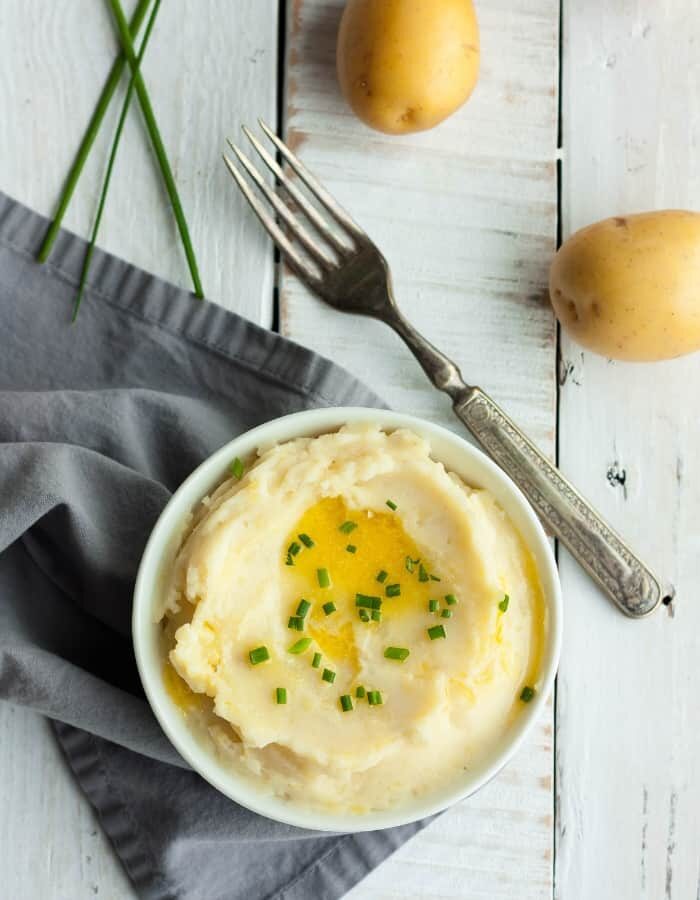 Instant Pot Cabbage from Slap Dash Mom 
Be sure to keep this Instant Pot Thanksgiving recipe around for New Years too! You can make perfect steamed cabbage without hogging the stovetop and constantly stirring! Feel free to add additional seasonings to put your own twist on it!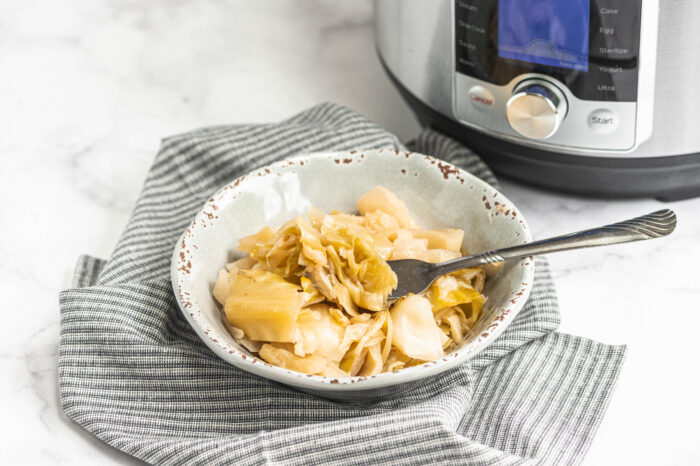 Instant Pot Cranberry Sauce from Simply Happy Foodie 
You can stop using canned cranberry sauce because once you try this Thanksgiving favorite you will never go back! It's easy to make and ready in less than 30 minutes! If you are following Weight Watchers it is 8 points per serving, but you can substitute ½ Truvia and make this a 4 point side dish!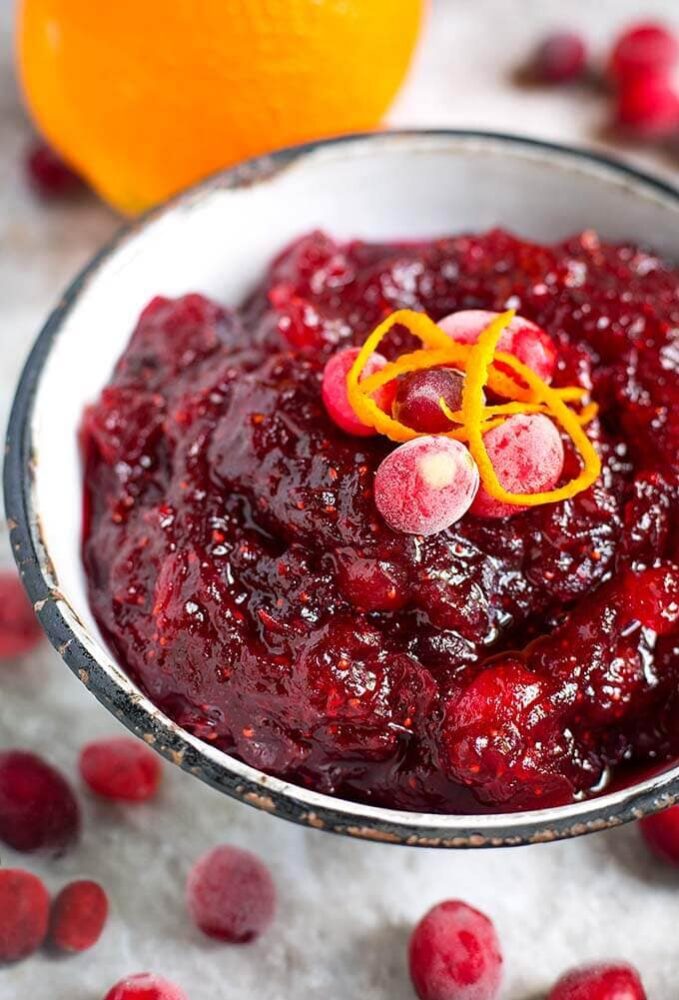 Instant Pot Mashed Potatoes from Carmy
When you think of traditional mashed potatoes, this would be exactly what you would envision, except in the instant pot! If you use a hand mixer, you can finish them off right in the stainless steel pot! These are not WW friendly, 1 serving is 10 Smartpoints, but if you wanted to you can substitute butter for I Can't Believe It's Not Butter and reduce the points. 
The BEST Instant Pot Mac and Cheese from Slap Dash Mom 
Mac and cheese has never tasted better! It is creamy, cheesy, and super easy to make! A family favorite that is homemade and ready in minutes! This is another recipe that is a staple at our Thanksgiving but is perfect year-round! Weight Watchers Points 6 per serving.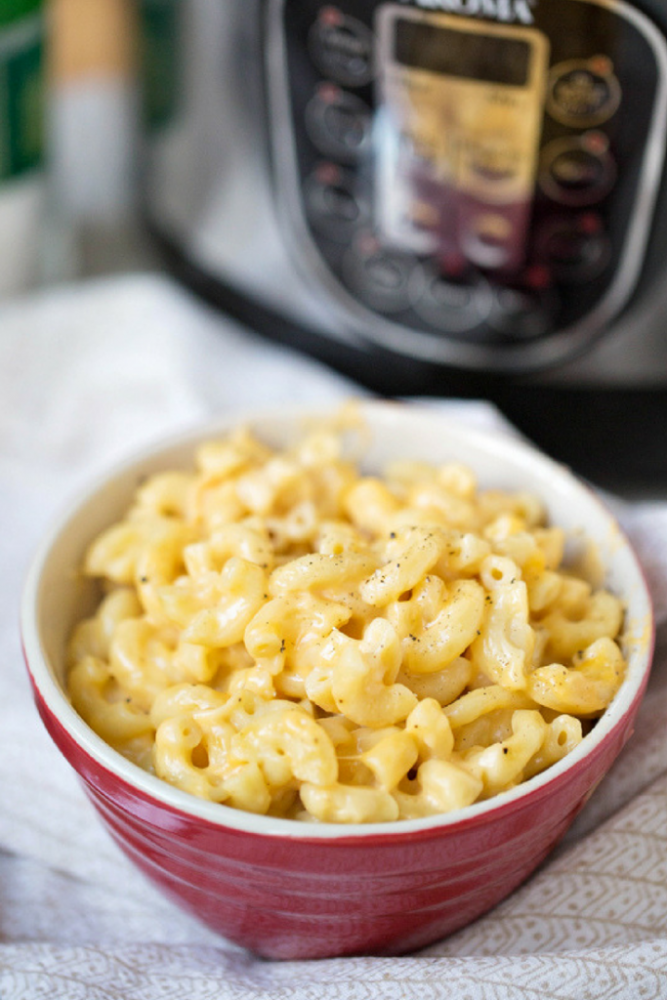 Pressure Cooker Southern Style Green Beans from This Old Gal 
These green beans will make you think of your grandma's cooking! With the bacon added in, it is a true southern staple perfect for any meal, including your Thanksgiving feast! WW friendly only 2 points!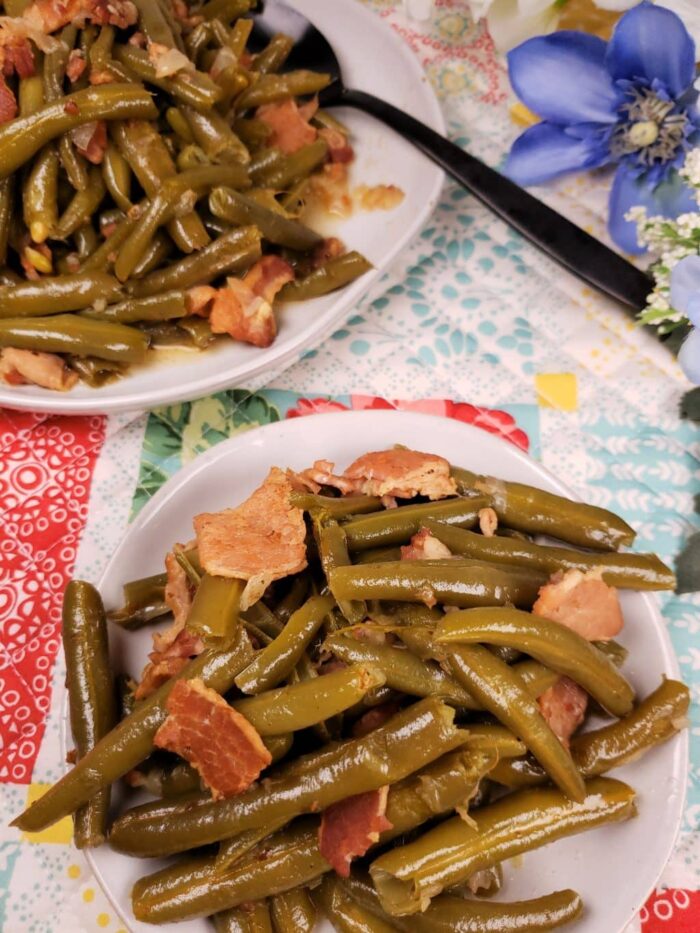 Instant Pot Candied Beets from Meal Plan Addict 
Making beets is a dream when you use the Instant Pot! You can make them more sweet or savory just depending on your taste buds! The color is absolutely beautiful and they are WW friendly for just 3 points! Enjoy!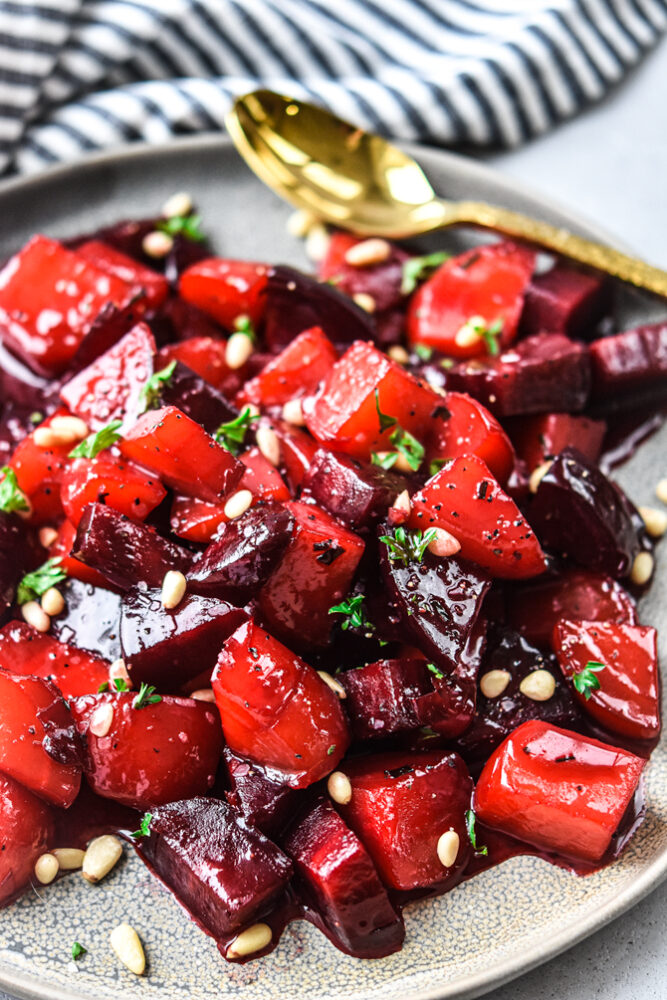 Instant Pot Skirlie from This Old Gal 
This is actually a Scottish recipe that you can use in place of traditional Thanksgiving stuffing/dressing. Use your turkey drippings for the ultimate flavor and ready in under 30 minutes! WW points = 4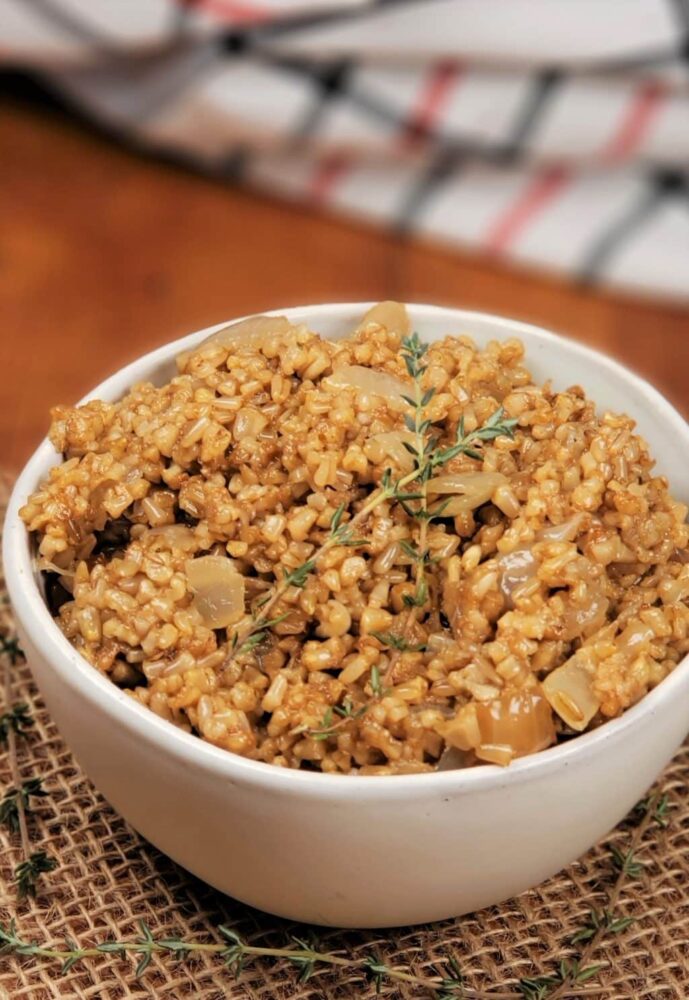 Instant Pot Glazed Carrots from Yellow and Thyme 
With just enough sweet and savory, the whole family will fall in love with these glazed carrots! These are a little less sweet than candied carrots, but still, hold a wonderful flavor from the honey and herbs! Weight Watchers friendly for ONLY 1 point!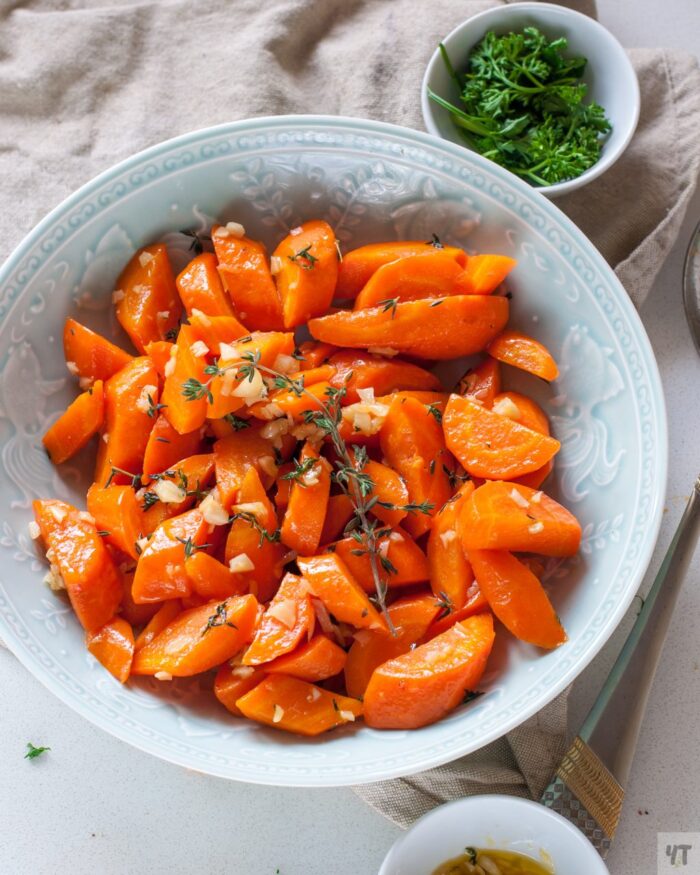 Instant Pot Wild Rice with Dried Cranberries and Pecans from Recipes Worth Repeating
Rice doesn't have to be time-consuming any more! Your guests will love this wild rice as a Thanksgiving side, and it is very festive with the colors from the cranberries! If you are following Weight Watchers this side is 7 points per serving.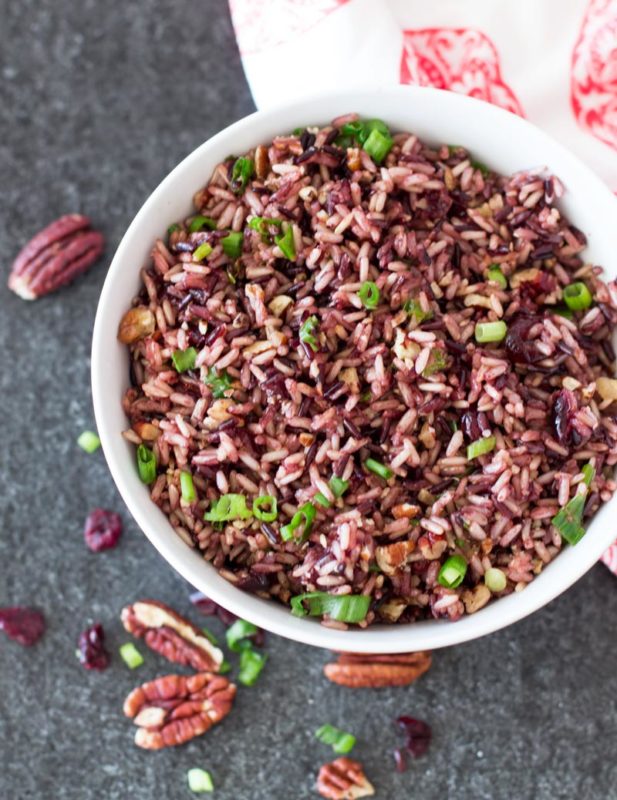 Green Beans Almondine in the Instant Pot from Spice Cravings
This side dish looks super fancy sitting on your holiday table and it's low in carbs! A great spin on traditional green beans. WW Smartpoints = 4 due to the almonds and olive oil. 
Instant Pot Carrots and Parsnips from Cardamom and Coconut 
If you are a fan of traditional carrots, glazed or candied, you should give these a try! They are full of flavor and offer a creamy and cheesy taste! As the recipe sits these are 7 points on WW, but you could lower the points by using reduced-fat/fat-free cheeses. 
Instant Pot Thanksgiving Desserts 
Instant Pot Apple Crisp from Slap Dash Mom 
Use your fresh apples from your fall outing to make this delicious dessert! Plus, it also stores well for breakfast the next, if there's any leftover! Weight Watchers points = 6 per serving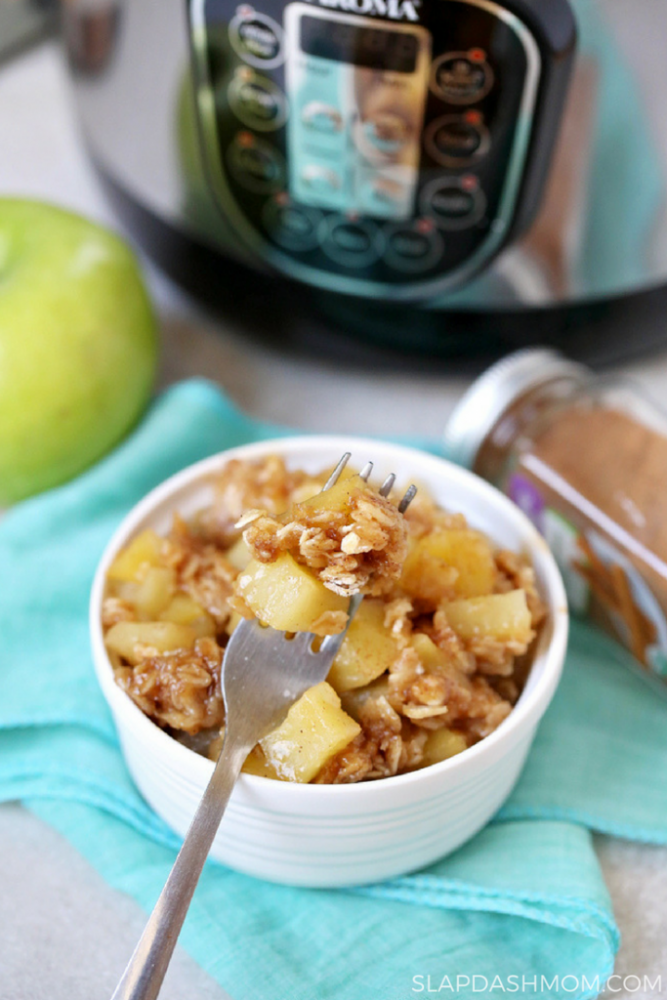 Instant Pot Pumpkin Spice Bundt Cake from Slap Dash Mom 
This bundt cake is ONLY 4 ingredients and screams fall and holidays! By using the Instant Pot, this is a dump and go dessert that everyone will love. If you are on WW it's only 4 points per serving! Get the Instant Pot Bundt Cake Pan here!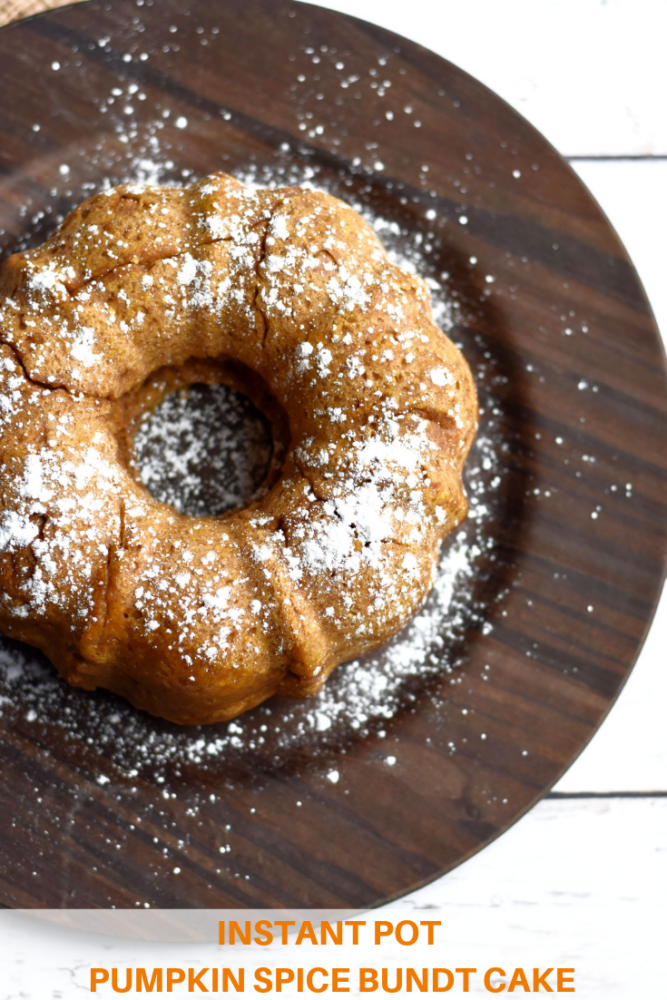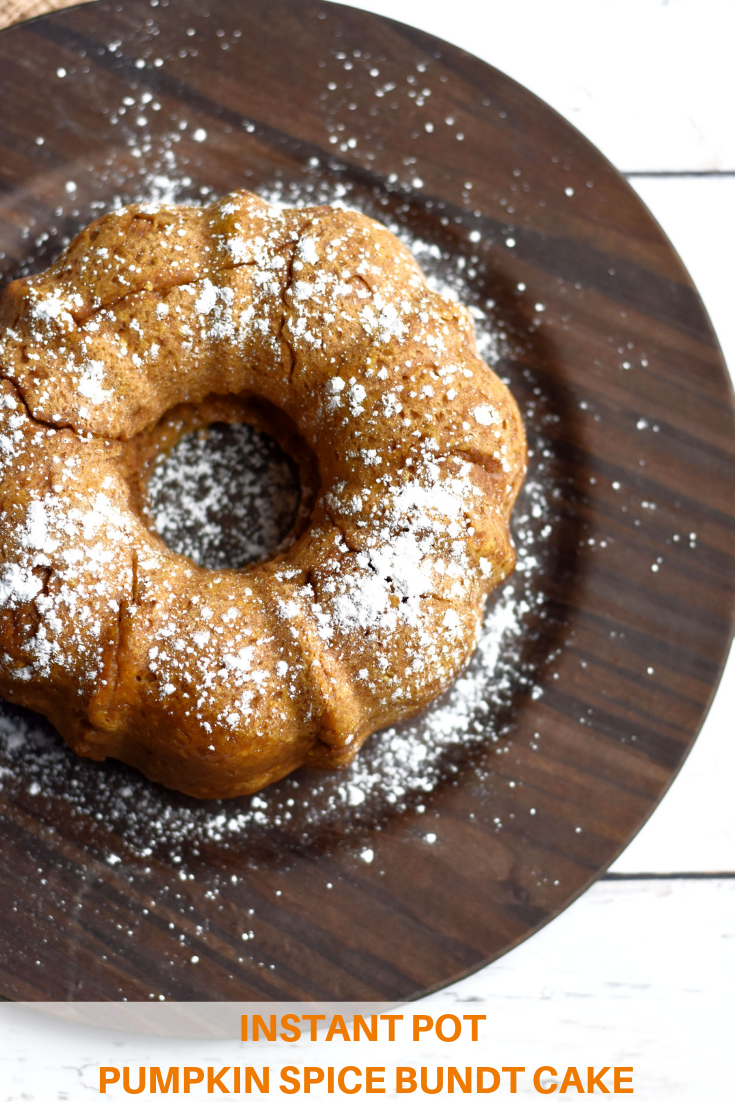 Instant Pot Sweet Potato Apple Crisp from Green Scheme
Combining two fall favorites into one delicious dessert! Not only delicious, but also vegan, so this is perfect for those who follow that lifestyle or have food allergies. It's also gluten and dairy-free!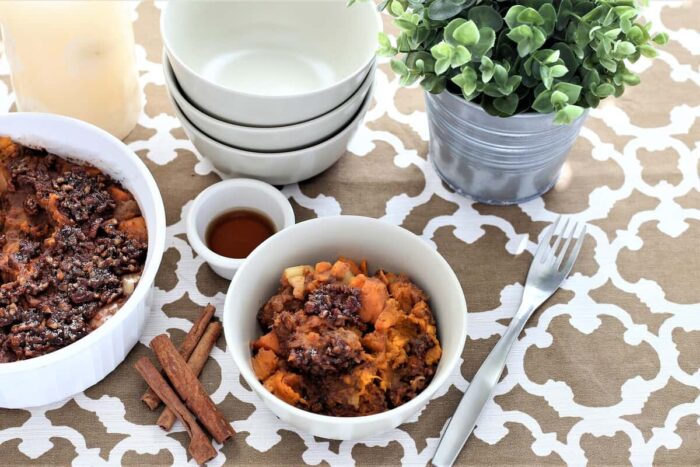 Instant Pot Pumpkin Cheesecake from Krolls Korner 
This cheesecake is an awesome make-ahead dessert and takes less than an hour to make! Your Thanksgiving will finally be complete with this fantastic dessert! It stores well too but I doubt you will have any leftovers! You can find the springform pan here that you need for the Instant Pot.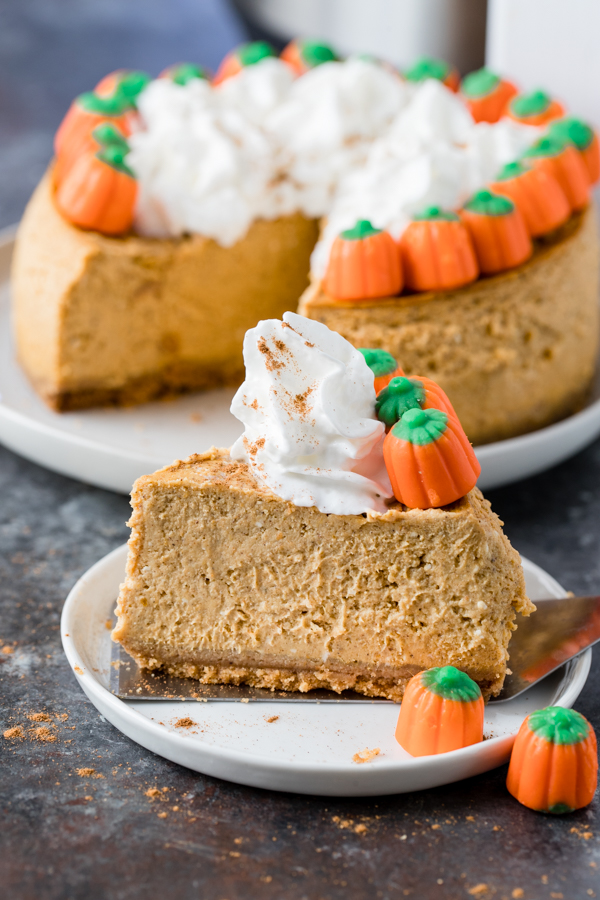 Instant Pot Sweet Potato Casserole from One Happy Housewife
I am calling this a dessert because it is topped with toasted marshmallows that are melt in your mouth good! After you use your IP for the sweet potato cooking, finish it off in the oven for just a few minutes, you have a beautiful, delectable casserole that your guests will love!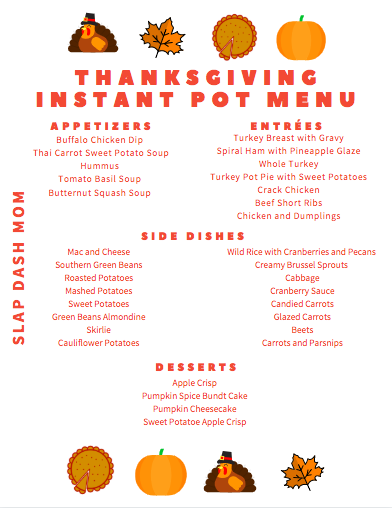 Thanksgiving Printable To Do List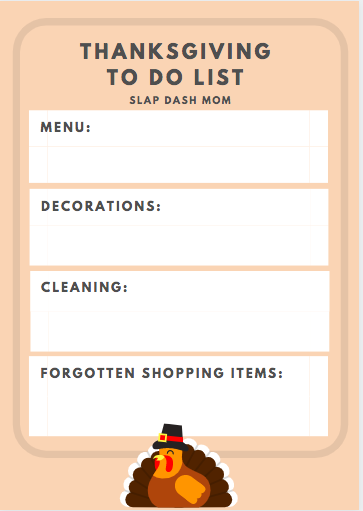 Thanksgiving Printable Shopping List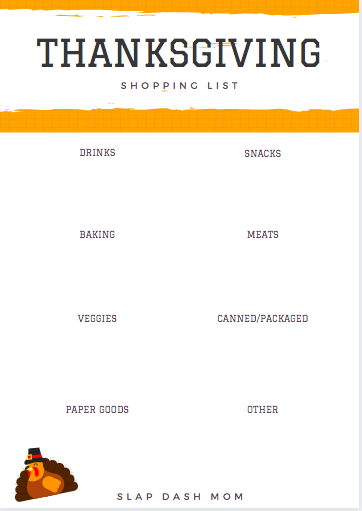 SHARE: WHAT IS YOUR FAVORITE INSTANT POT THANKSGIVING RECIPE?
Come find me and JOIN my Weight Watchers Air Fryer & Instant Pot Facebook Recipe Group. We all know how hard it is to do it alone. We are a community of people who post recipes, share tips and ideas and inspire one another every day! We can't wait to meet you!!
Check the bottom of this page to Download my FREE WW Cookbook & Tips Guide. You will LOVE it!!
This is my ZERO Point food list. Book mark the page and refer back often. Loading your fridge and pantry with these ZERO point foods is tip #1 for weight loss success.
Meal plans help me stay on track. Here are some of my favorites!
Weight Watchers Meal Plan Week 4 + FREE Download and Shopping List!  
Instant Pot Printable Meal Plan
Freestyle One Week Meal Plan
Free Printable Meal Plan
You simply MUST try my ZERO points Cheesecake Recipe
Have you made up a batch of my 2 Ingredients Dough yet? It's AMAZING stuff!! Use it to make low point bread bowls, pretzels, bread sticks, bagels, pizza crust, cinnamon rolls & more. Check out the Recipe Guide & Individual Recipes below:
To entice you, watch this Video for the 2 Ingredients Bagel Recipe – you will LOVE it – total YUM!!

2 Ingredient Dough Recipes
Ultimate 2 Ingredient Dough Guide
2 Ingredient Dough Pizza
2 Ingredient Dough Pot Pie
2 Ingredient Dough Pop Tarts
2 Ingredient Dough Cinnamon Rolls
2 Ingredient Dough Bread Bowls
2 Ingredient Dough Empanadas
Make sure you check out and grab our printable shopping lists below to make it easy when you are in store to grab the best WW FreeStyle friendly foods and snacks!
Costco Shopping List
Weight Watchers Walmart Shopping List
Weight Watchers Target Shopping List
Weight Watchers Aldi Shopping List
Weight Watchers Trader Joe's Shopping List
Ever panic and wonder what to eat at your favorite restaurants? Well, I do too! That's why I created and LOVE my restaurant guides. Check them out here and be sure to email me and let me know any others you'd like to see:
Subway Weight Watchers
Cracker Barrel Weight Watchers
Chic Fil A Weight Watchers
Chipotle Weight Watchers
Olive Garden Weight Watchers
Red Robin Weight Watchers
Taco Bell Weight Watchers
P.F. Chang's
Texas Roadhouse