Cherry Limeade "Elftail" – Elf on the Shelf Inspired Drink Series
This post may contain affiliate links. Please read my Disclaimer and Privacy policy for more information.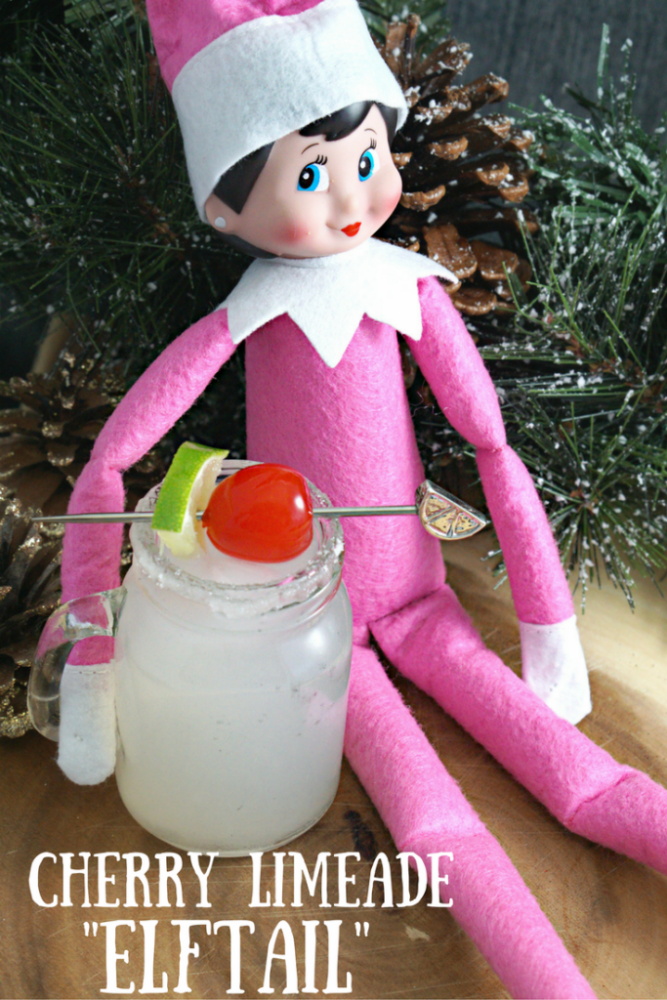 Cherry Limeade "Elftail"
We've been making mocktails a few times a week, so I figured why not let the elves get in on the fun? We're calling these drinks "Elftails" and I'll be posting a new one each week until Christmas.

I bought a set of elves rather than buying the Elf on the Shelf Set because my girls are older so the book isn't really something we needed.
Ingredients:
lemonade or limeade
club soda
cherries and limes for garnish
Directions: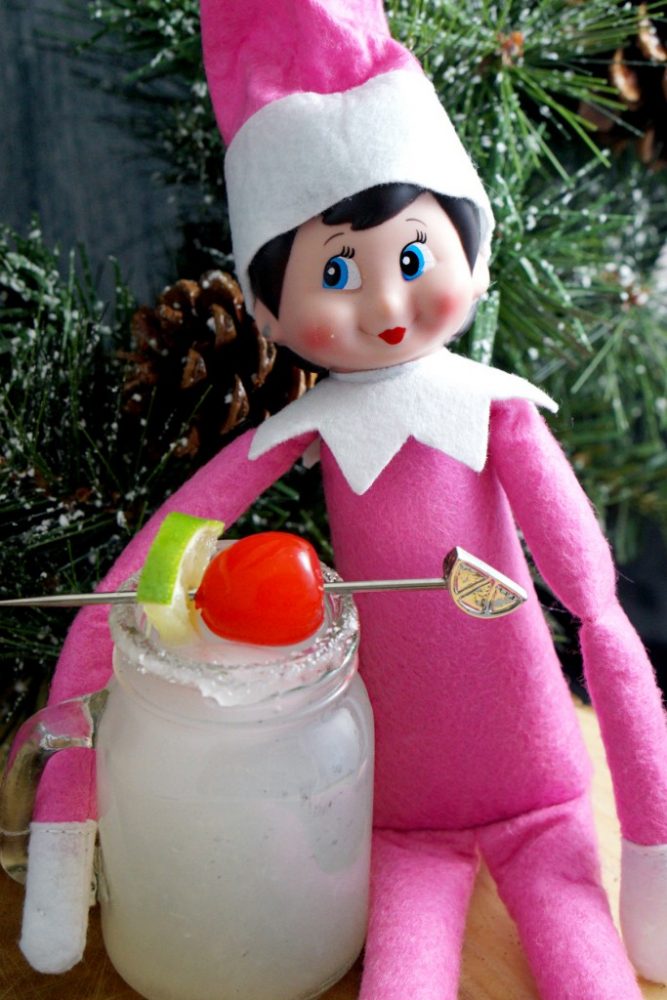 Pour in tiny amounts. Drink. ;)
I got the mini mason jars because they were just too freakin' adorable to pass up.
I feel like the Elf on the Shelf thing has really blown up in popularity over the past year or two, but my kids are older so we never really got into it. However, when I found these elves super cheap on Amazon, I knew I could come up with something fun!
Cherry Limeade "Elftail"
This super easy and refreshing mocktail is just the thing for your favorite elves!
Print
Rate
Ingredients
Lemonade or Limeade

Club Soda

Cherries and Limes for Garnish
Instructions
Pour in tiny amounts.

Drink. Enjoy!
Share on Facebook
Nutritional information is provided as a reference, using an online calculator. We recommend verifying the information independently.