Weight Watchers Friendly Zero Point Cheesecake
Hello ZERO Points - and completely delicious too!!
by :
Laurie Bennett
This post may contain affiliate links. Please read my Disclaimer and Privacy policy for more information.
This delicious Weight Watchers Cheesecake will have you loving being able to indulge your sweet tooth and use no, zip, zilch, zero points. Hello zero point dessert!!! You heard that right… no points! So get ready to indulge your sweet side and dig in.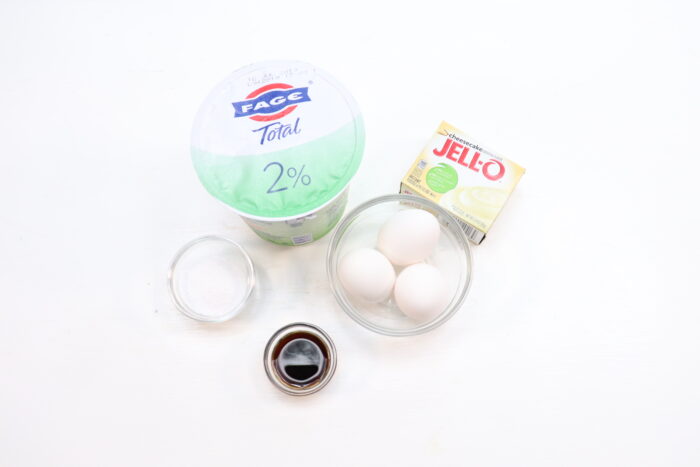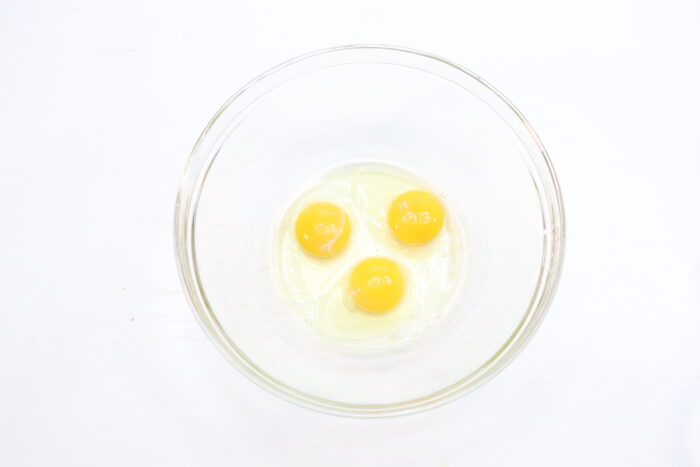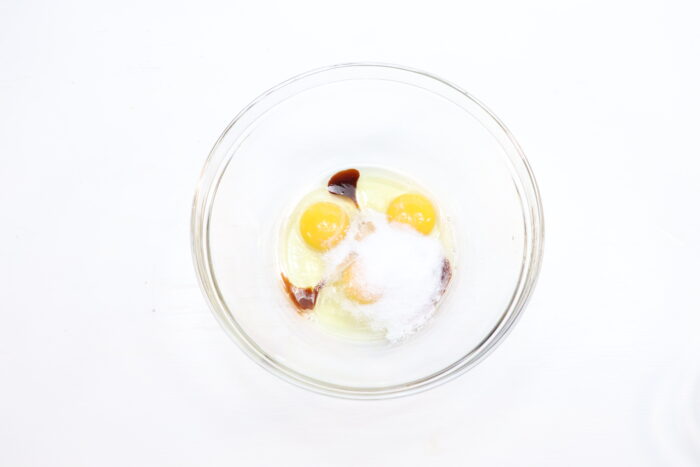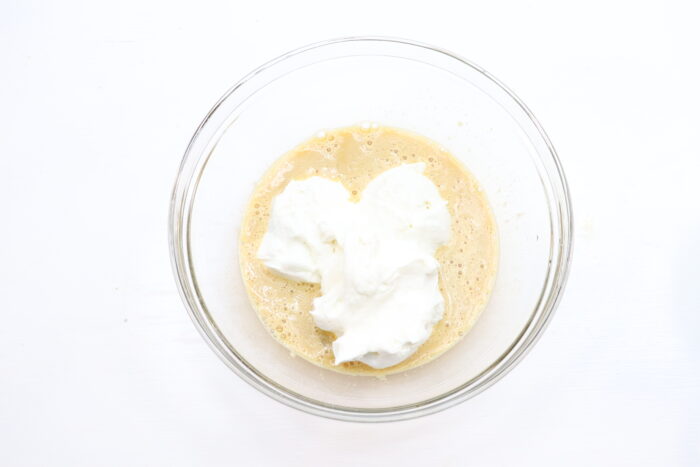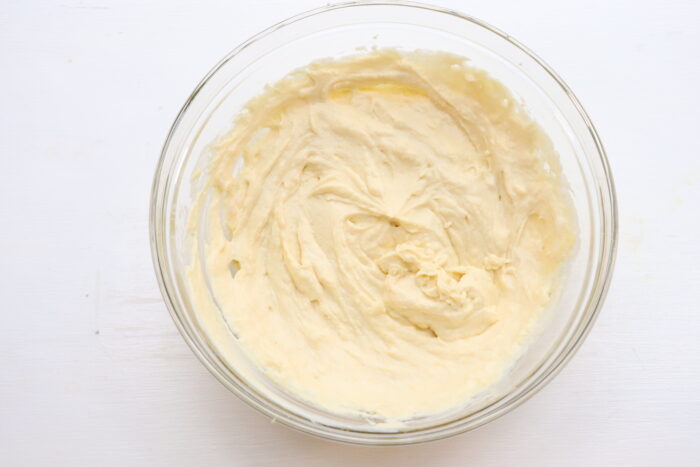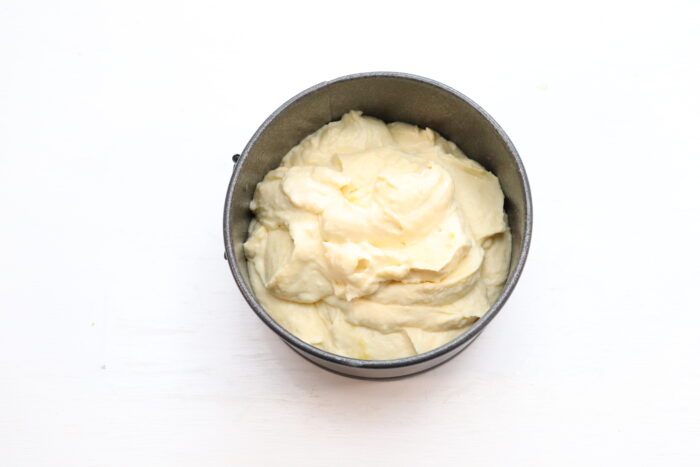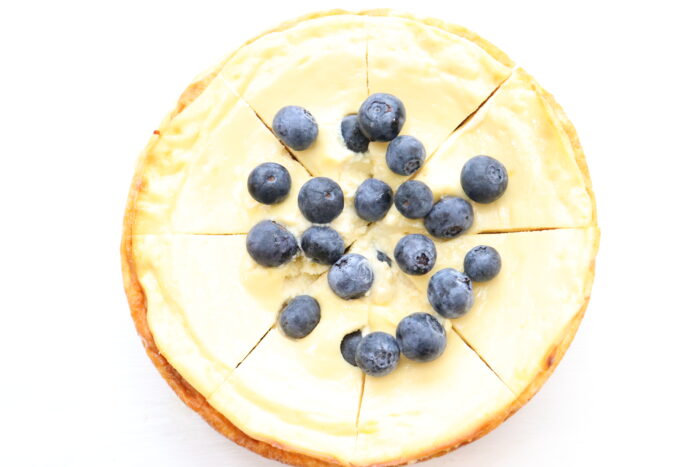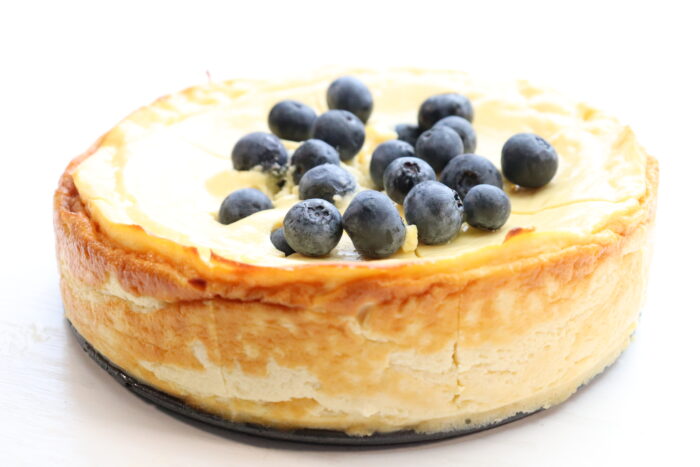 Remember: Zero point recipes do go up in points after you eat more than one serving!
Weight Watchers Cheesecake
This is by far the best no point cheesecake recipe I have ever made. I have tried a few and this one in my opinion is the best one hands down. The kids and the boyfriend love this one when I make it. Try it for yourself and watch your family go nuts over it. Warning: you might have to make two so you get a bite, I had to!
Weight Watchers Cheesecake Recipe
Now that you are ready to make this delicious recipe, here are a few ideas to sweeten the mix: try any of the fruit toppings from the WW Zero Point List and make this delectable dish your own. I like mine with fresh strawberries, but you can use blueberries or even applesauce with a little added cinnamon and voilà! An awesome, "Mom can I have another piece?" dessert that will have them begging for more.
There are so many delicious toppings on the list you could have a different version of this super easy delicious cheesecake every week. Enjoy!
Cheesecake – Weight Watchers Friendly
This is a zero point dessert so you can add to the recipe a bit as long as you remember to add the points. Adding one or two points can be the difference between a great dessert and phenomenal. I like this one with strawberries so it didn't add points for me but you may try few different toppings that may add a point or two to suit your tastes. Remember this is not a diet it is a way to eat healthier for the long term. Enjoy the journey and the food.
More Weight Watchers FreeStyle Recipes
Don't miss out on some of our other popular Weight Watchers FreeStyle Recipes. There are so many great ways to lower points on your favorite foods, and we have tons of revamped recipes you are going to enjoy!
Weight Watchers 0 point Cheesecake
3 eggs
3 cups non fat greek yogurt (I prefer Fage 0%)
1 small box instant fat free/sugar free cheesecake of vanilla pudding mix
1 tbsp imitation vanilla
3 tbsp Stevia
Preheat oven to 350 degrees
In a medium sized mixing bowl, add eggs, vanilla, and stevia until blended well
Add in yogurt and box of pudding until well combined
Spray a pie dish or 9 inch spring form pan with non stick cooking spray and pour ingredients in
Bake for 30 minutes
Let cool for 15-20 minutes before covering with plastic wrap
Chill overnight in the refrigerator

Come find me and JOIN my Facebook Community HERE. It's an amazing group of people sharing recipes, stories, support, ideas and motivation. We are all in this together and it's much more fun (and easy to stay on track) if you share in a safe place!
Make sure you check out and grab our printable shopping lists below. They make it much easier, when you are in the store, to grab the best WW FreeStyle friendly foods and snacks fast!
Weight Watchers Walmart Shopping List
Weight Watchers Target Shopping List
Weight Watchers Aldi Shopping List
Weight Watchers Trader Joe's Shopping List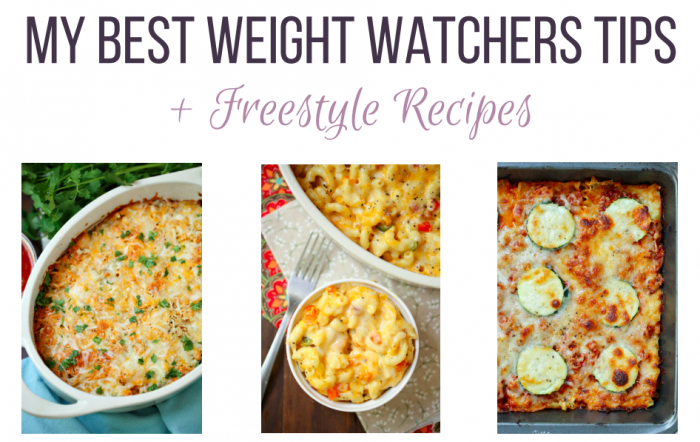 I share delicious, Weight Watchers - Friendly recipes and chat regularly about online business & blogging!!