Almond Joy Brownie Bites Recipe
This Almond Joy Brownie Bites Recipe is something I accidentally stumbled across while looking for some brownie variations. Because everyone in my house absolutely loves coconut, and Almond Joy candy bars, I knew I had to try them. One of my favorite desserts is anything with coconut so for me, this Almond Joy Brownie Bites recipe was a no-brainer :) 
Almond Joy Brownie Bites Recipe
In order to save time, and because I had it, I made the recipe using a box mix for brownies. It saves a lot of time, a few dishes, and some measuring, too – and still tastes amazing. Of course, you can make the brownies however you choose!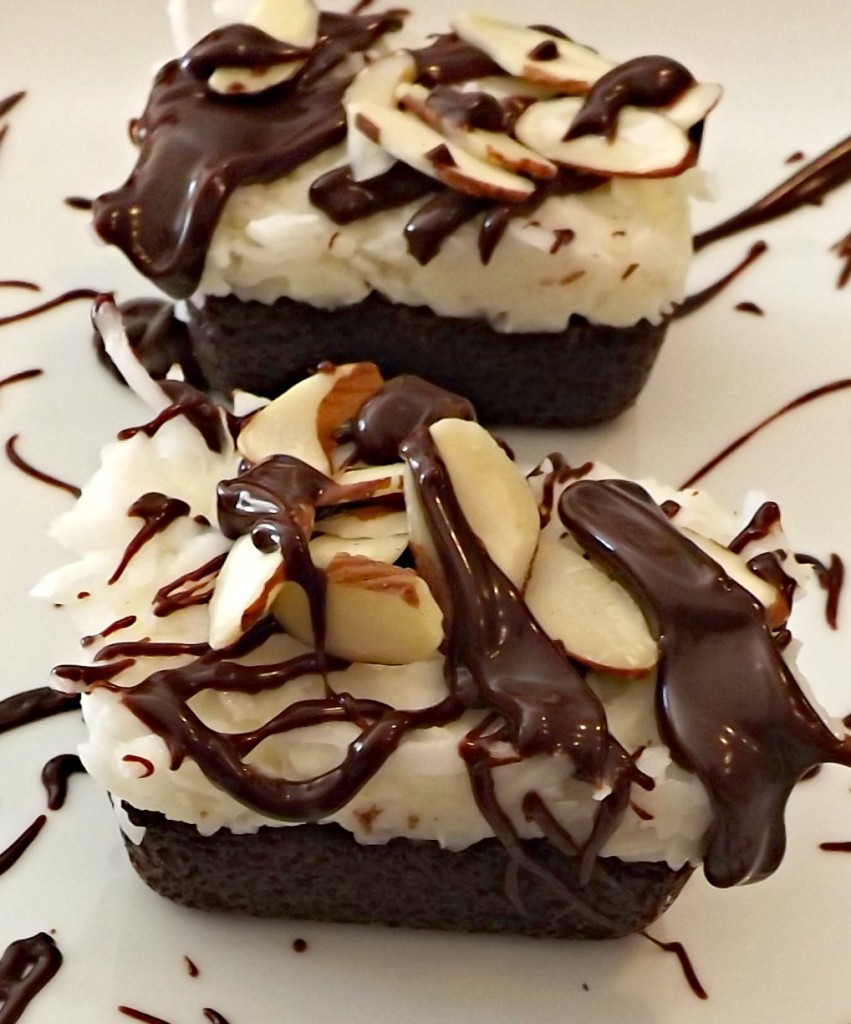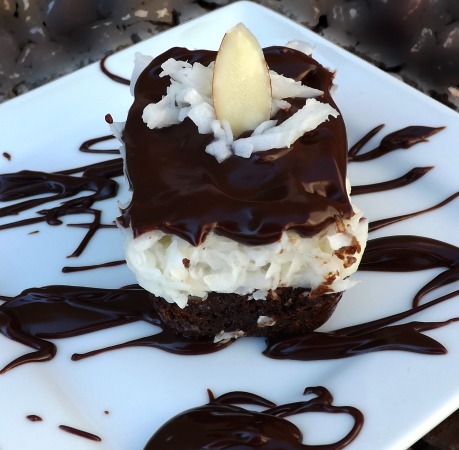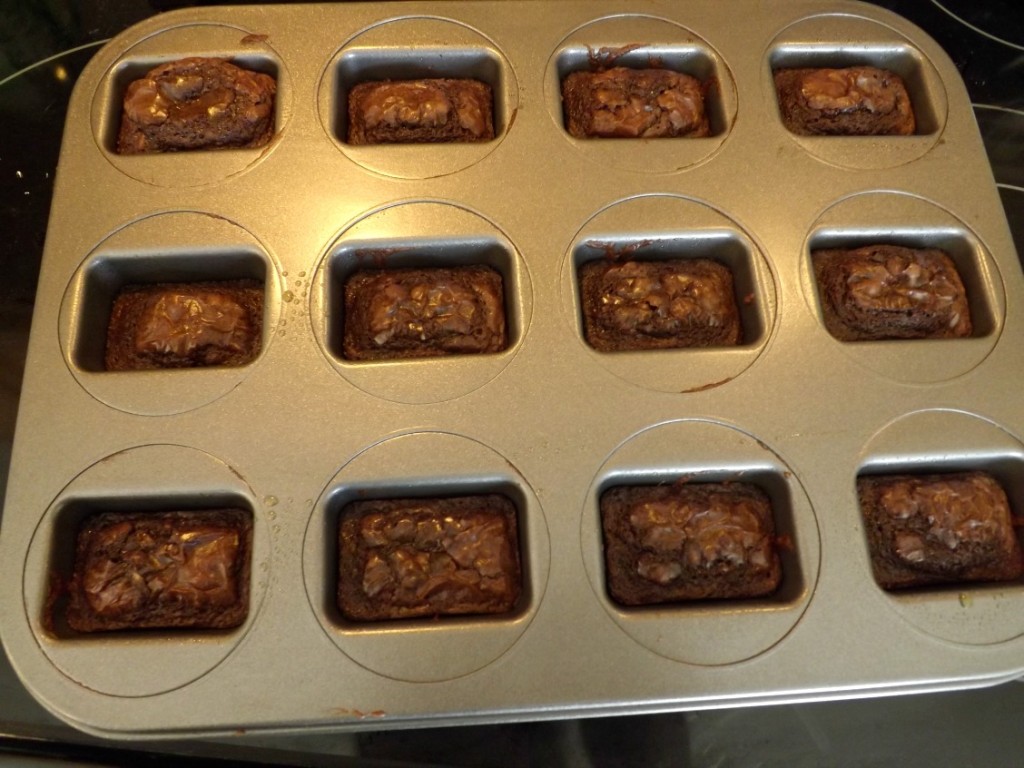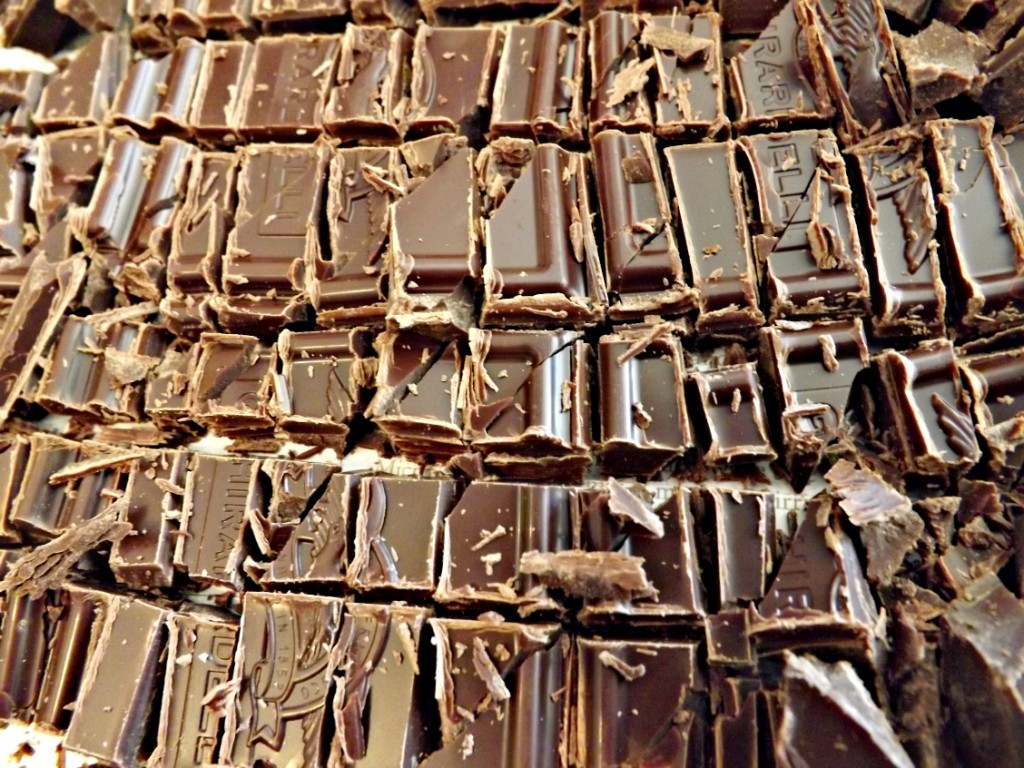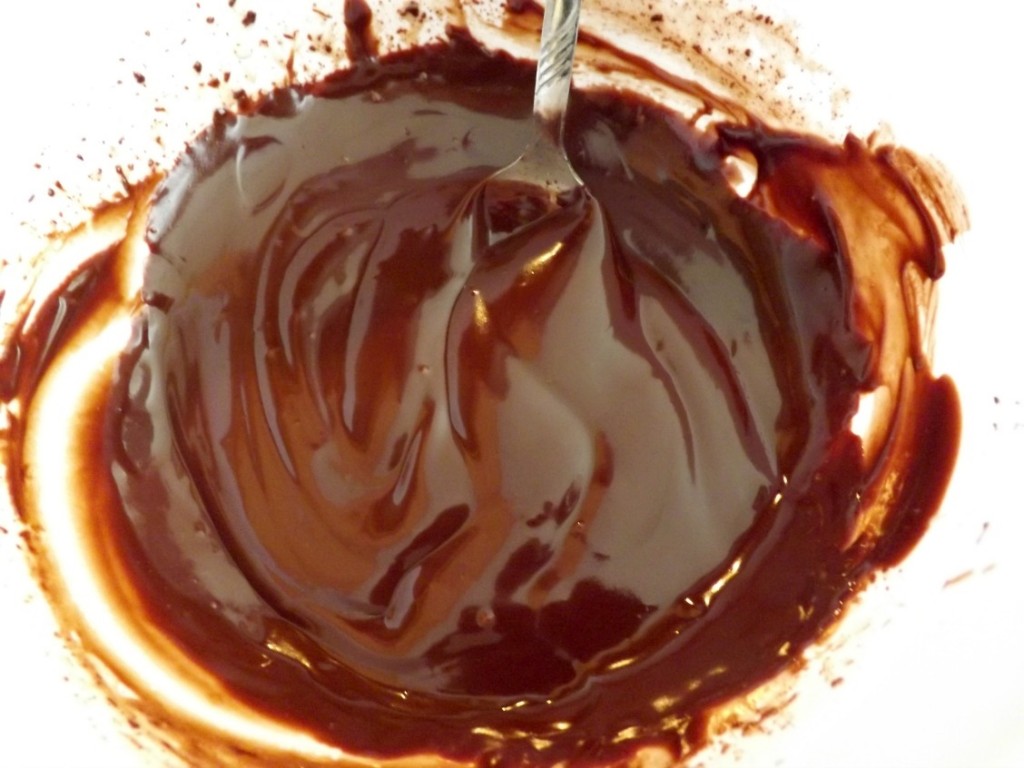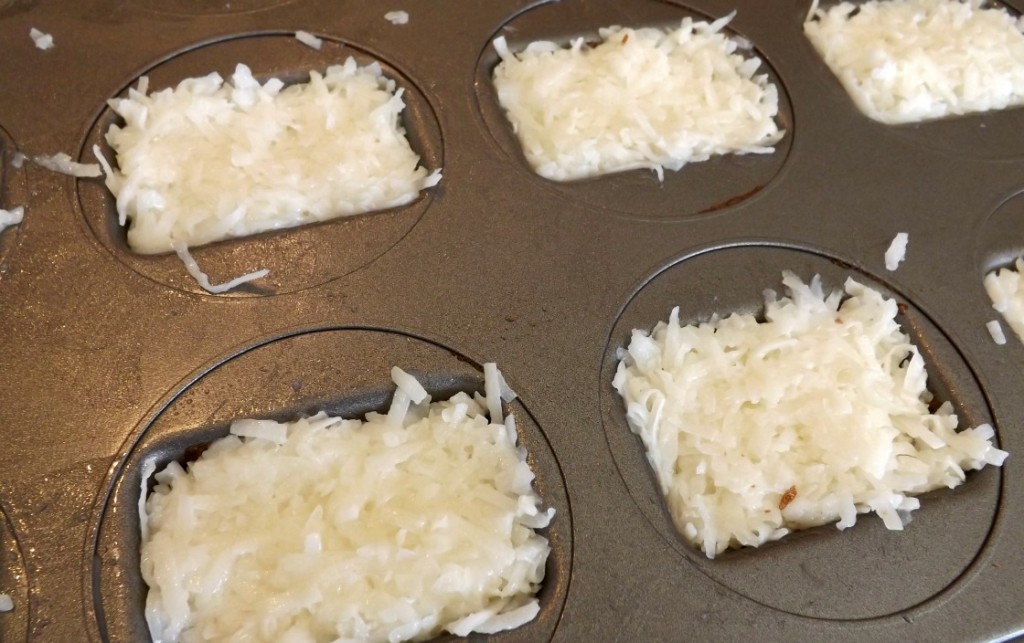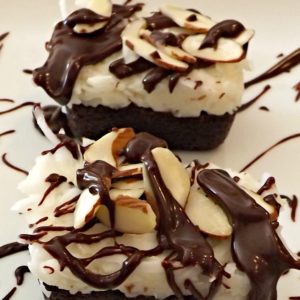 Almond Joy Brownie Bites
These decadent brownies will tease your taste buds with creamy coconut delight!
Print
Pin
Rate
Ingredients
1

Box Brownie Mix

plus needed ingredients listed on box

2 1/2

C.

Sweetened Coconut

1/2

C.

Heavy Cream

4

Ounces

Semisweet chocolate

chopped

1/2

C.

Heavy Cream

Almond Slivers
Instructions
Spray the pan you are using for brownies.

Prepare brownies as directed on the package.

Make Coconut Filling by combining 2 1/2 cups sweetened coconut with 1/2 cup heavy cream, mixing until coconut is completely moistened.

Make Ganache by chopping up semisweet chocolate and putting it into a medium bowl. Heat heavy cream to a soft boil and pour onto chocolate, mixing together until smooth and creamy.

Bake brownies and let cool.

Once brownies are cool, press coconut filling on top of them, distributing it evenly.

Put pan in freezer to set the coconut.

Remove brownies from pan, cutting if necessary.

Drizzle chocolate ganache on brownies.

Decorate with coconut sprinkles and almond slivers.

Chill before serving.

Serve and Enjoy!
Share on Facebook
Nutritional information is provided as a reference, using an online calculator. We recommend verifying the information independently.
I like to bake the brownies in the mini loaf pan, then allow them to cool while preparing the coconut filling and ganache. Once the brownies cool, I press the coconut mixture into the pan, on top of the brownies. I next put the pan in the freezer to set the coconut filling. When they're cool enough, I use a butter knife to loosen the edge of the brownies and remove them from the pan. I then drizzle chocolate ganache on top of the brownies, add just a sprinkle of coconut, and a few slivers of almonds. (Chill before serving.)
Be sure to join my Facebook group, because those are my people so they will be the first to know! Don't forget the Facebook page too!
While you are here if check out some of my favorite Weight Watchers recipes!
Taco Casserole (1 point)
Instant Pot Lo Mein (6 points)
2 Ingredient Dough Guide – Learn to make donuts, bagels, pizza, and more with just 2 ingredients!
2 Ingredient ZERO point pancakes
How do you feel about Weight Watchers new program?
Come find me and JOIN my Weight Watchers Air Fryer & Instant Pot Facebook Recipe Group. We all know how hard it is to do it alone. We are a community of people who post recipes, share tips and ideas and inspire one another every day! We can't wait to meet you!!
Check the bottom of this page to Download my FREE WW Cookbook & Tips Guide. You will LOVE it!!
This is my ZERO Point food list. Book mark the page and refer back often. Loading your fridge and pantry with these ZERO point foods is tip #1 for weight loss success.
Meal plans help me stay on track. Here are some of my favorites!
Weight Watchers Meal Plan Week 4 + FREE Download and Shopping List!
Instant Pot Printable Meal Plan
Freestyle One Week Meal Plan
Free Printable Meal Plan
You simply MUST try my ZERO points Cheesecake Recipe
Have you made up a batch of my 2 Ingredients Dough yet? It's AMAZING stuff!! Use it to make low point bread bowls, pretzels, bread sticks, bagels, pizza crust, cinnamon rolls & more. Check out the Recipe Guide & Individual Recipes below:
To entice you, watch this Video for the 2 Ingredients Bagel Recipe – you will LOVE it – total YUM!!

2 Ingredient Dough Recipes
Ultimate 2 Ingredient Dough Guide
2 Ingredient Dough Pizza
2 Ingredient Dough Pot Pie
2 Ingredient Dough Pop Tarts
2 Ingredient Dough Cinnamon Rolls
2 Ingredient Dough Bread Bowls
2 Ingredient Dough Empanadas
Make sure you check out and grab our printable shopping lists below to make it easy when you are in store to grab the best WW FreeStyle friendly foods and snacks!
Costco Shopping List
Weight Watchers Walmart Shopping List
Weight Watchers Target Shopping List
Weight Watchers Aldi Shopping List
Weight Watchers Trader Joe's Shopping List
Ever panic and wonder what to eat at your favorite restaurants? Well, I do too! That's why I created and LOVE my restaurant guides. Check them out here and be sure to email me and let me know any others you'd like to see:
Subway Weight Watchers
Cracker Barrel Weight Watchers
Chic Fil A Weight Watchers
Chipotle Weight Watchers
Olive Garden Weight Watchers
Red Robin Weight Watchers
Taco Bell Weight Watchers
P.F. Chang's
Texas Roadhouse