Air Fryer Coconut Shrimp Recipe – Weight Watchers Friendly
JUST 8 WEIGHT WATCHERS POINTS - AIR FRYER COCONUT SHRIMP RECIPE
by :
Laurie Bennett
This post may contain affiliate links. Please read my Disclaimer and Privacy policy for more information.
Last Updated on
Sharing is caring!
One of my favorite memories of my Mother is her taking me to the beach on Sunday afternoons in California. We would order coconut Shrimp at our favorite restaurant in Malibu and I was on top of the world. If we played our cards right and got really really lucky, the dolphins would swim by around the noon hour and everyone in the place would jump out of their seats and yell, "there they are." It was so special to me and I really wanted to find a way to recreate the recipe in my own home, without the deep frying part.
I have been playing around with all kinds of recipes, trying to find ways to make everything in a healthy delicious way. This recipe for Air Fryer Coconut Shrimp that is sooo Weight Watchers friendly is just the ticket. I hope you will like it.
It is easy and fast and if you like shrimp, you are going to LOVE this delicious coconut appetizer or dinner. If you are thinking it is not enough food for you, combine it with a large salad or a large plate of cooked asparagus, broccoli, an artichoke heart, peppers, or whatever it is you like and make it a wonderful, delicious, healthy meal.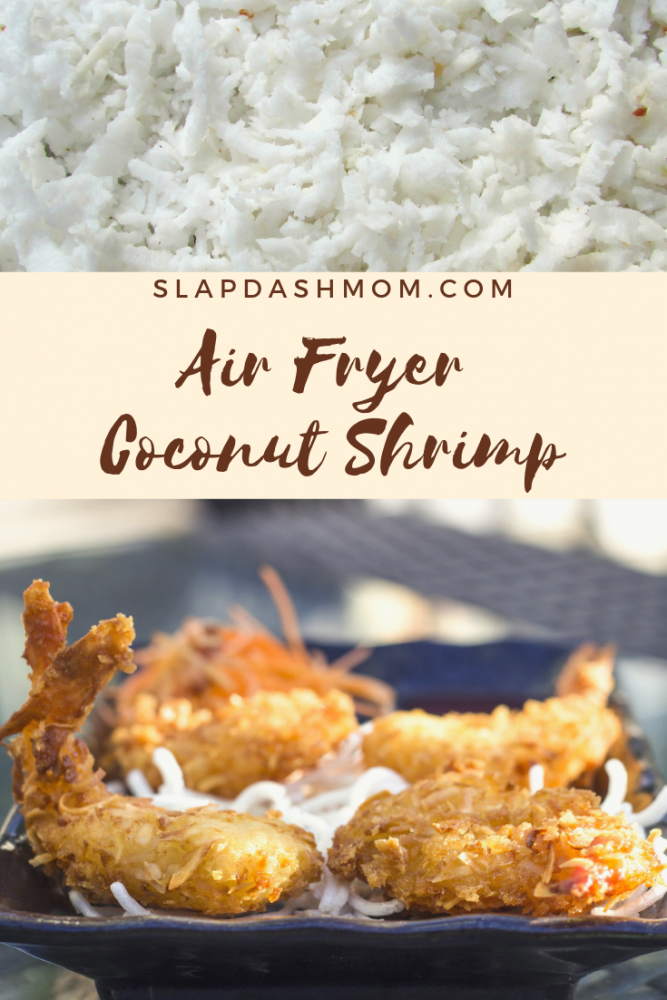 AIR FRYER COCONUT SHRIMP
Dip in your favorite sauce or one made of plain, fat free greek yogurt mixed with dill and onion powder and fresh squeezed lemon juice. 8 POINTS per 4 SHRIMP
Yields: 12 pieces
One dozen large shrimp, raw and peeled
1 Cup whole wheat Panko Breadcrumbs (Ian's brand is a good one)
1 Cup Coconut, dried and unsweetened
1 Tbsp Cornstarch
1/2 Cup Coconut flour (I like Arrowhead Mills organic)
1/2 Cup raw egg white
Mix the panko and coconut in one bowl.
Mix the flour and cornstarch in a second bowl.
Place the mixed egg whites in a third bowl.
Dip each shrimp first into the flour mixture, next into the egg and finally into the coconut mixture until nicely coated.
Place coated shrimp into the Fry Basket.
Cook for 10 minutes at 350° F, turning them over half way through cooking
Preparation time:

15 minutes

Cook time:

10 minutes

Total time:

25 minutes
Nutrition
Calories:

269

Fat:

8 grams

Carbs:

50 grams

Protein:

90 grams
Come find me and JOIN my Weight Watchers Air Fryer & Instant Pot Facebook Recipe Group. We all know how hard it is to do it alone. We are a community of people who post recipes, share tips and ideas and inspire one another every day! We can't wait to meet you!!
Check the bottom of this page to Download my FREE WW Cookbook & Tips Guide. You will LOVE it!!
This is my ZERO Point food list. Book mark the page and refer back often. Loading your fridge and pantry with these ZERO point foods is tip #1 for weight loss success.
Meal plans help me stay on track. Here are some of my favorites!
Instant Pot Printable Meal Plan
Freestyle One Week Meal Plan
Free Printable Meal Plan
You simply MUST try my ZERO points Cheesecake Recipe
Have you made up a batch of my 2 Ingredients Dough  yet?  It's AMAZING stuff!! Use it to make low point bread bowls, pretzels, bread sticks, bagels, pizza crust, cinnamon rolls & more. Check out the Recipe Guide & Individual Recipes below:
To entice you, watch this Video for the 2 Ingredients Bagel Recipe – you will LOVE it – total YUM!!
2 Ingredient Dough Recipes
Ultimate 2 Ingredient Dough Guide
2 Ingredient Dough Pizza
2 Ingredient Dough Pot Pie
2 Ingredient Dough Pop Tarts
2 Ingredient Dough Cinnamon Rolls
2 Ingredient Dough Bread Bowls
2 Ingredient Dough Empanadas
Make sure you check out and grab our printable shopping lists below to make it easy when you are in store to grab the best WW FreeStyle friendly foods and snacks!
Weight Watchers Walmart Shopping List
Weight Watchers Target Shopping List
Weight Watchers Aldi Shopping List
Weight Watchers Trader Joe's Shopping List
Ever panic and wonder what to eat at your favorite restaurants? Well, I do too! That's why I created and LOVE my restaurant guides. Check them out here and be sure to email me and let me know any others you'd like to see:
Chipotle Weight Watchers
Olive Garden Weight Watchers
Red Robin Weight Watchers
Taco Bell Weight Watchers
P.F. Chang's
Texas Roadhouse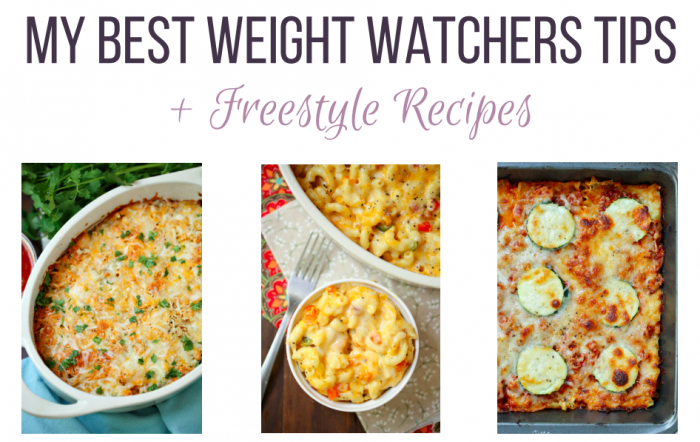 Sharing is caring!
I share delicious, Weight Watchers - Friendly recipes and chat regularly about online business & blogging!!