Survive the Holidays Without Gaining Weight + FREE COOKBOOK 
Losing or maintaining weight during the holidays can be tough, but with a little effort and guidance, it doesn't have to be! Here are my BEST healthy tips for weight loss during any holiday! Along with a FREE cookbook that is WeightWatchers friendly! 
By the way, if you are at all thinking of joining WeightWatchers, (or re-joining), be sure to check out the latest and greatest discounts here. Their offers change all the time so you want to be sure you get the BEST deal if you do decide to join .
I would say 90% percent of people associate holidays with food! Think about a holiday that you gather with friends and family and NOT EAT…I can't think of one! 
This is usually a bummer for people who are following a special diet or trying to lose weight because after one hiccup many people fall off their plan altogether! If this sounds anything like you, be sure to read my post on how to get right back on track should you get side tracked – because we all do!
Today I am going to give you some of the best tips, encouragement, and motivation to stay healthy through the holidays and ways to stay on track if you are following a Weight Watchers Plan! AND Don't forget your FREE Holiday Cookbook! Sign up is below! 
First and foremost, remember that if you overeat, tomorrow is another day and there is absolutely NO reason to let a meal  (or even a few) ruin your goals and happiness.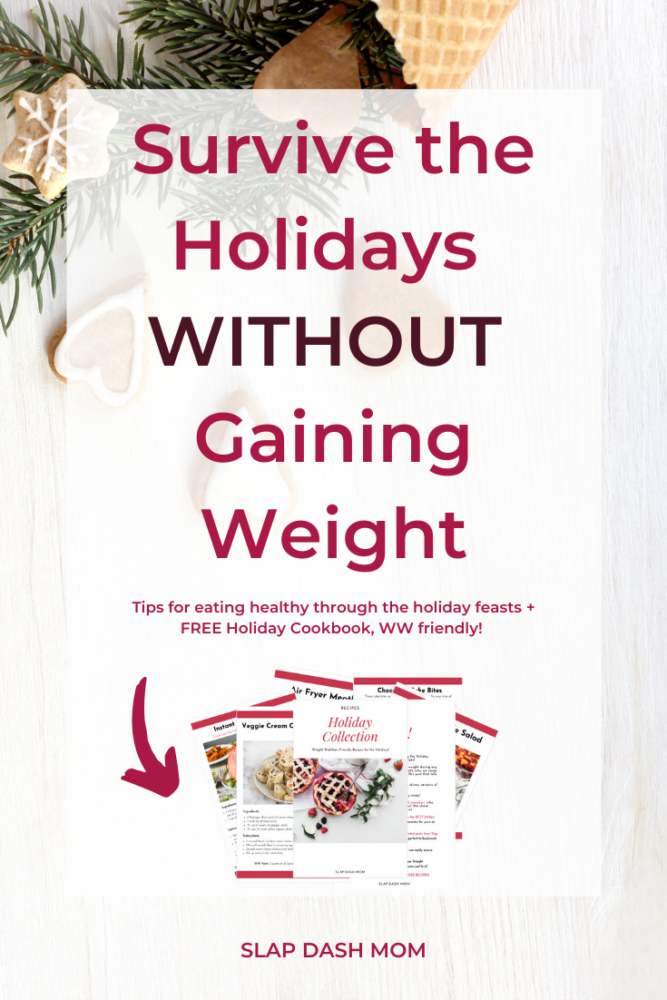 Water Intake
Keep drinking water. Most people around the holidays splurge on alcoholic drinks, juices, eggnog, mocktails, and if you are in the south…SWEET TEA! Remember, everything in moderation. If you plan on drinking more than usual, just know that you probably shouldn't overindulge on food. Some people are horrible at drinking enough water, but this is really a key in weight loss even if it's not a holiday. Be sure to read my guide on how to drink more water if this sounds anything like you. 
If you're still having trouble getting your daily fluids, you may want to consider IV therapy. What is IV therapy, you ask? It's a convenient way to get the vitamins and hydrating fluids you need to feel your best.
Think About Your Meals
Pre-plan your meals before you get to your party or gathering. This means that if you have a holiday dinner to attend, don't starve through the day so that you can eat your weight in food that night! Being too hungry causes everyone to make poor diet choices and overindulging.
For breakfast try a homemade protein shake or breakfast quiche.
For lunch, I recommend my some ZERO point taco soup, Chicken Skillet, or another low point meal I really like are my Buffalo Quinoa Fritters. Why not make some and bring it to your holiday event or serve it at your home, with all the other gorgeous food? That way, you fill up on everything that is low in points, and then eat the other items sparingly. 
Don't Starve
Do not get too hungry between meals OR "save your appetite" for the big dinner. I would have to say that this thought is mostly associated with Thanksgiving. It's okay to eat before the feast.
Before the Holiday
Gain control before the holiday. Whatever the holiday may be, keep that in mind earlier in the week. Eat better, exercise a little more, and skip the sweets and liquid calories on those days. 
Snacking
Snack wisely. Snacking can get out of control quickly!! All of those little here and there treats can really add up and carbs/sugar can actually make you hungrier and contribute to an increase in calorie intake. If you are on Weight Watchers and need some low point snack ideas, be sure to check out my list of 50+ snacks for under 6 points.
Protein, Protein, Protein
Protein is a nutrient that is super important for your body. Protein also keeps you fuller longer. If you are tracking your food, be sure to keep an eye on protein levels. If you find yourself being hungry all the time, a lack of protein could be the cause. Learn more about protein powders and my famous shake! 
Mealtimes
 Try to consume all of your meals before 7 pm. I know sometimes this is out of the question, but if you follow this method the majority of the time you will notice a difference. This also gives you a chance to digest more rather than just eating and going to bed.
This one is the hardest one to do for me. So, I always give myself the apple test. If I think I'm hungry after 7pm, I offer myself an apple. If the apple sounds good, I am hungry and I do eat a bit of something. I try to just eat the apple. However, if the apple does not sound good, then I know I am not hungry and I am probably just bored. So, I walk away from the kitchen!
Portion Control
 This is a problem for almost everyone. Remember that when you are filling up your plate, it's better to have a couple of spoonfuls of each food rather than piling it mile high. Chances are that you will still be full after your first plate and won't need seconds.
Did you know that psychologically if you use a smaller plate, you are less likely to overeat? But if you were to use a standard dinner plate you are eating more in the first serving because you are trying to fill your plate up. 
Bring your own
If you are asked to bring a dish to an event, you can make it healthier and no one has to know! That's exactly what I do when I make my taco soup and my zero point cheesecake! Yes, that is right. I said, zero points – and it is AMAZING. 
Accountability
Stay accountable even during the holidays. My Facebook group is free to join and full of support and it's nice to know you can go somewhere to be lifted up when you feel like you need a recipe idea, motivation or just a push in the right directions.  
Stay motivated
If you have some daily rituals, don't let go of those completely just because something new is going on. Continue going to the gym or do a home exercise, read some inspirational materials, look at the photo of your goal weight, or just review how far you have come already in your weight loss journey! 
Everyone needs a little motivation, so here are some quotes that you can read when you are feeling down, defeated, or just want a little pick me up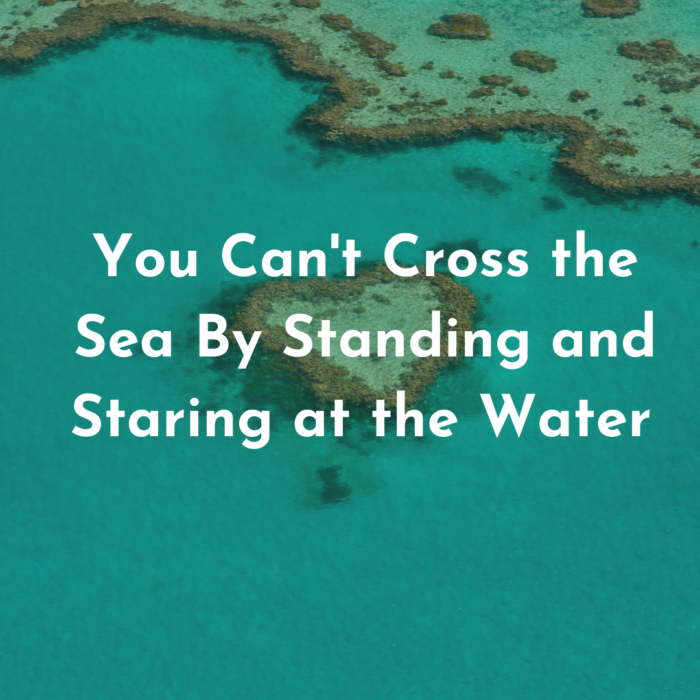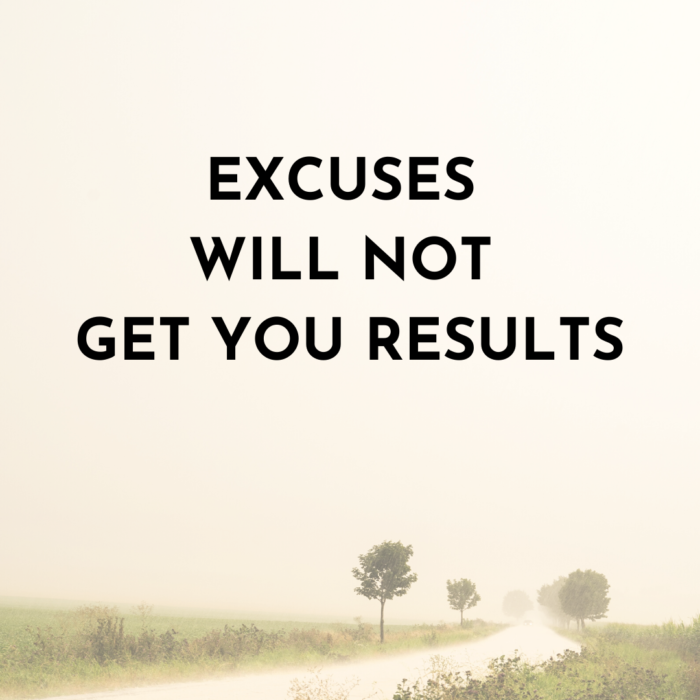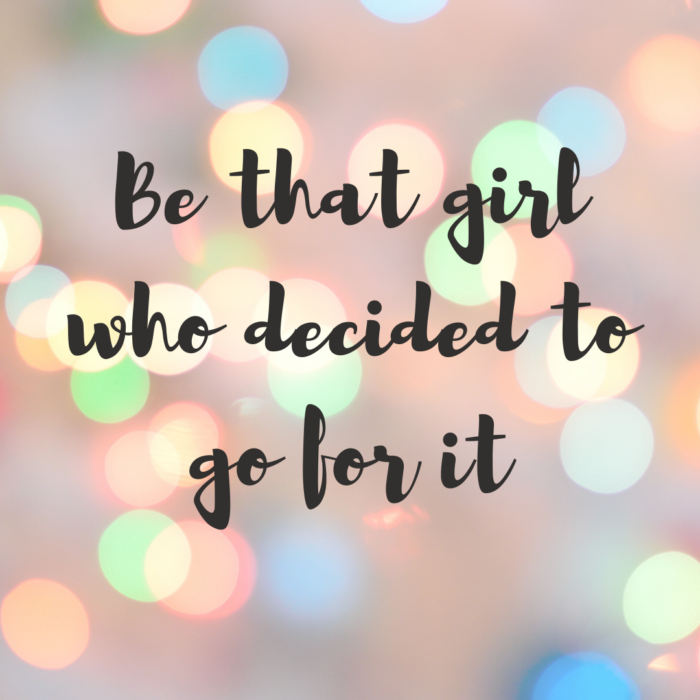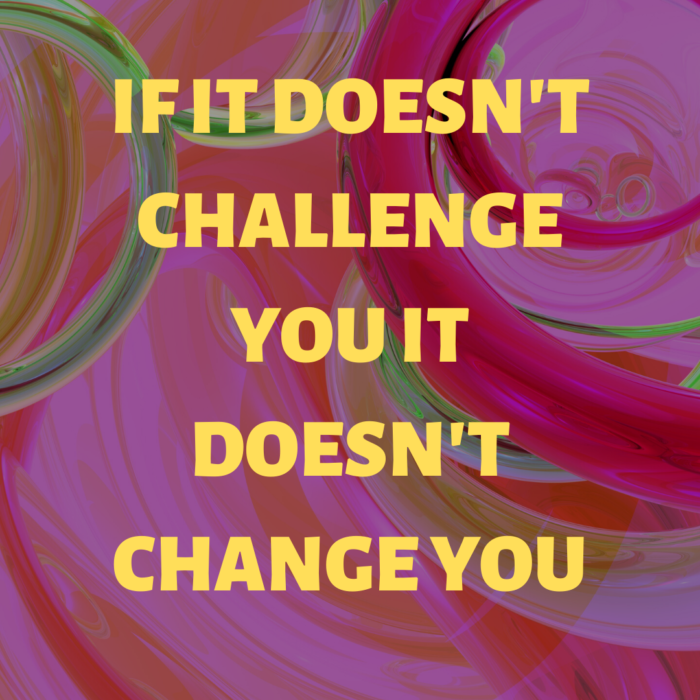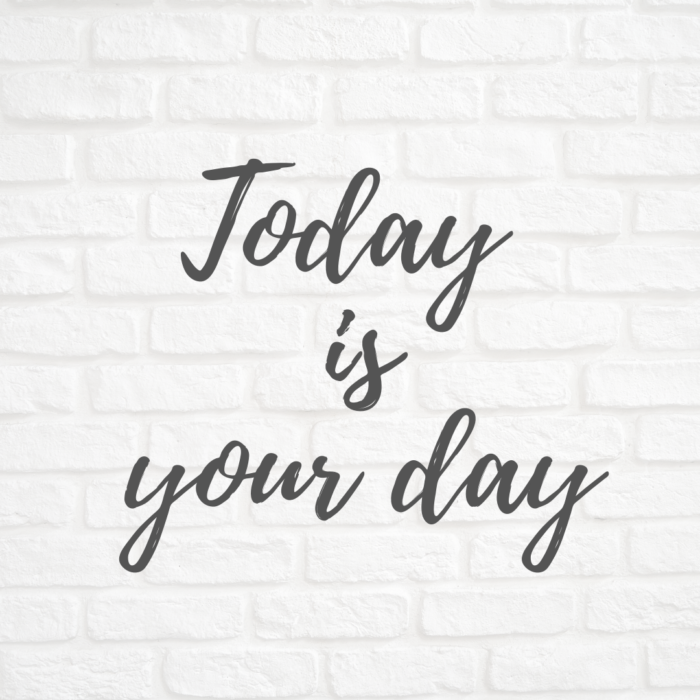 Meal Prep
Be sure you are meal planning and prepping before you celebrate the holiday!
This tip will keep you in check and also allow you more time for festivities instead of worrying about cooking and making lunches. These wonderful meal prep containers are what I use because they make it super easy to have grab and go meals on hand.
With these, I find I am much more likely to eat healthy because I can just grab them in an instant. If I have to think about what to make, and then, make it, I tend to grab bad things when I get really hungry.
I have a wonderful 7 day meal plan here for you to download. It is ABSOLUTELY FREE and includes breakfast, lunch and dinner ideas for a full week!
Because I know how hard it can be when it comes to eating and cooking during the holidays, I have created this cookbook JUST FOR YOU!  There are some holiday favorites that taste like traditional comfort food without all of the guilt!