Instant Pot Beef Stew
Stay Warm with this Fall Favorite!
This post may contain affiliate links. Please read my Disclaimer and Privacy policy for more information.
Last Updated on
Yeah so I know Arizona weather doesn't really call for the typical fall favorite foods BUT I can never pass up on this Instant Pot Beef Stew.  I love that I can make this for dinner so quickly on a busy night and I never have to worry about forgetting to start my crockpot…BEEN THERE DONE THAT! Did you know you could make beef stew in the Instant Pot?
Don't have an Instant Pot? Check out this post for a guide to help you choose the right one! Here's another great post to use as a guide and for more recipes! Below is one of my favorites!
INSTANT POT BEEF STEW
Between my air fryer and my Instant Pot; I haven't really used my stove or crockpot in so long. It is nice not having to be a slave to the stove. Here are some of my other favorite Instant Pot recipes:
INSTANT POT BUFFALO CHICKEN DIP
NEW!! Instant Pot Chicken Teriyaki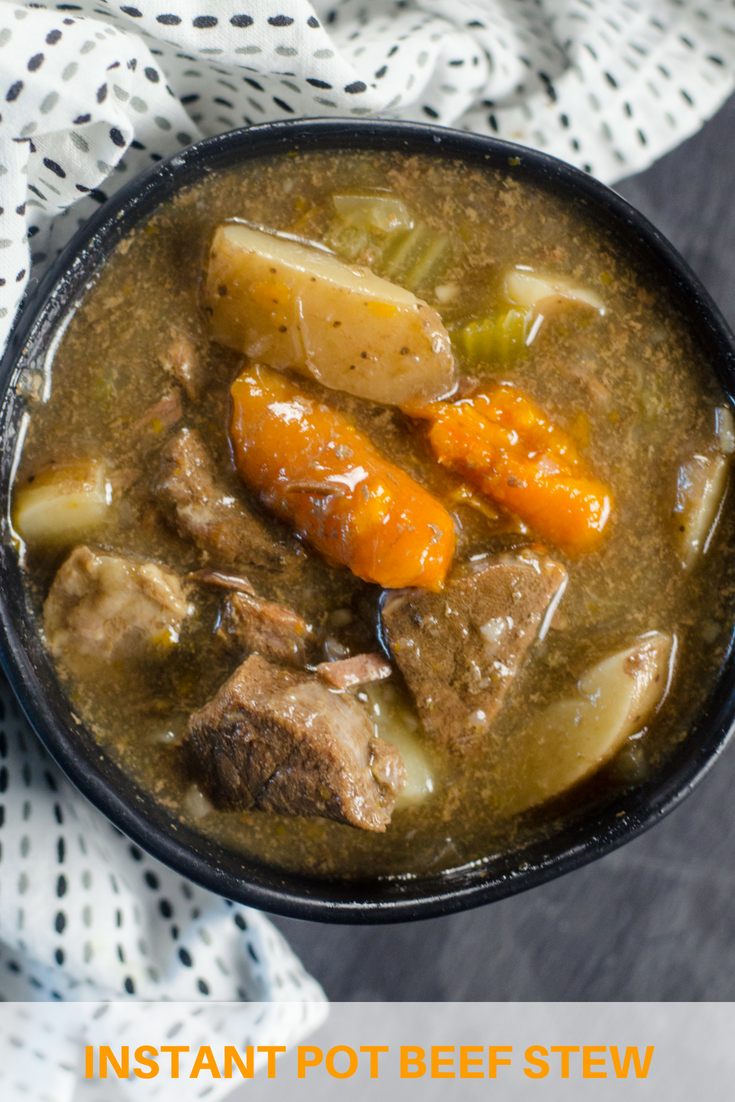 INSTANT POT BEEF STEW
Pro tip: I remove all the vegetables to a large bowl then add the cornstarch. It helps so the vegetables don't break down to mush. It can be done either way.
The best Instant Pot Beef Stew ever!
1 - 32 oz container beef broth
6 carrots; quartered
4 stalks of celery; chopped
2 - 1lb packages of beef stew meat
1 white onion; diced
3 red potatoes; diced
2 tablespoon garlic
2 bay leaves
1 teaspoon salt
1 teaspoon pepper
2 tablespoon cornstarch
1 teaspoon maggi (found in the international section)
Set instant pot to saute mode. In the instant pot, add in meat and onions. Brown meat and turn off saute mode.
Add in carrots, celery, potatoes, and cover with beef broth. Fill with water to fill line.
Stir in garlic, bay leaves, maggi, salt, and pepper. Place lid on instant pot. Set to high pressure for 30 minutes. Once the pot is done counting, release pressure.
Add two tablespoon to 1/3 cup water. Whisk well. Pour into instant pot stirring frequently. Set instant pot to saute mode. Bring to a low boil until cornstarch has thickened the broth then turn off saute and set to keep warm.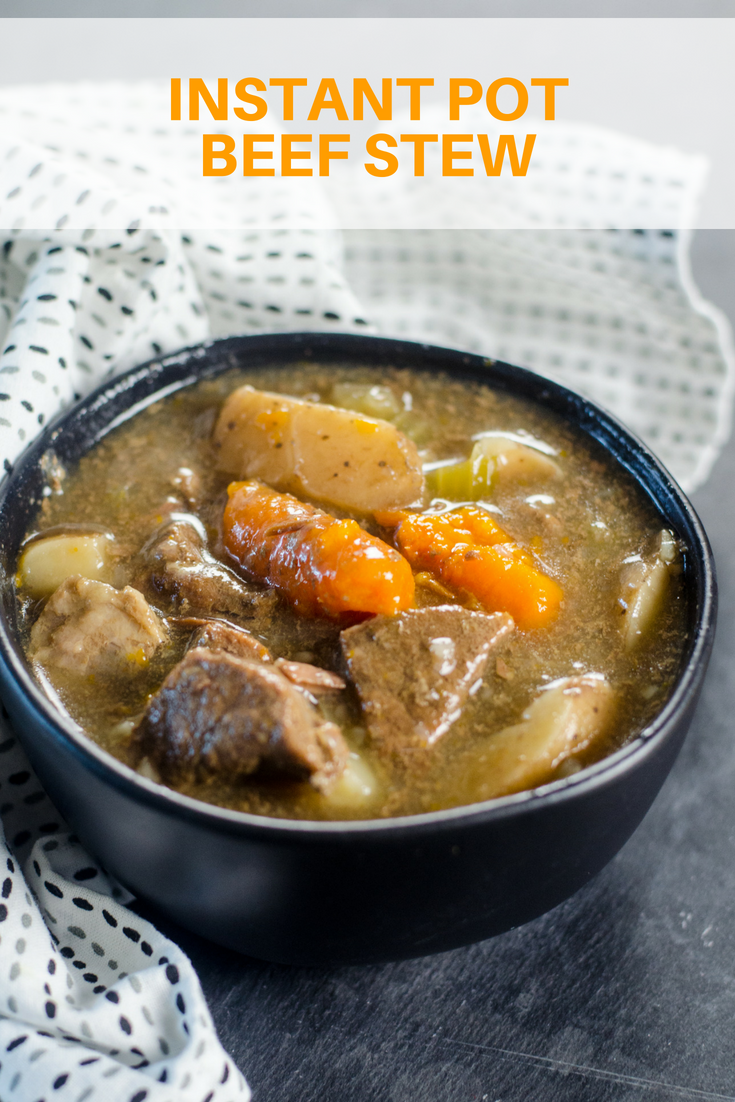 Serves 8; each serving is 6 points!
Come find me and JOIN my Weight Watchers Air Fryer & Instant Pot Facebook Recipe Group. We all know how hard it is to do it alone. We are a community of people who post recipes, share tips and ideas and inspire one another every day! We can't wait to meet you!!
Check the bottom of this page to Download my FREE WW Cookbook & Tips Guide. You will LOVE it!!
This is my ZERO Point food list. Book mark the page and refer back often. Loading your fridge and pantry with these ZERO point foods is tip #1 for weight loss success.
Meal plans help me stay on track. Here are some of my favorites!
Instant Pot Printable Meal Plan
Freestyle One Week Meal Plan
Free Printable Meal Plan
You simply MUST try my ZERO points Cheesecake Recipe
Have you made up a batch of my 2 Ingredients Dough  yet?  It's AMAZING stuff!! Use it to make low point bread bowls, pretzels, bread sticks, bagels, pizza crust, cinnamon rolls & more. Check out the Recipe Guide & Individual Recipes below:
To entice you, watch this Video for the 2 Ingredients Bagel Recipe – you will LOVE it – total YUM!!
2 Ingredient Dough Recipes
Ultimate 2 Ingredient Dough Guide
2 Ingredient Dough Pizza
2 Ingredient Dough Pot Pie
2 Ingredient Dough Pop Tarts
2 Ingredient Dough Cinnamon Rolls
2 Ingredient Dough Bread Bowls
2 Ingredient Dough Empanadas
Make sure you check out and grab our printable shopping lists below to make it easy when you are in store to grab the best WW FreeStyle friendly foods and snacks!
Weight Watchers Walmart Shopping List
Weight Watchers Target Shopping List
Weight Watchers Aldi Shopping List
Weight Watchers Trader Joe's Shopping List
Ever panic and wonder what to eat at your favorite restaurants? Well, I do too! That's why I created and LOVE my restaurant guides. Check them out here and be sure to email me and let me know any others you'd like to see:
Chipotle Weight Watchers
Olive Garden Weight Watchers
Red Robin Weight Watchers
Taco Bell Weight Watchers
P.F. Chang's
Texas Roadhouse