Best Free Things to Do in St. Louis
St. Louis, despite the humidity, is not too bad. We have an amazing variety of adventures just waiting to be discovered. Here are some awesome free things to do in St. Louis, plus a few at the end that aren't free but are totally worth visiting!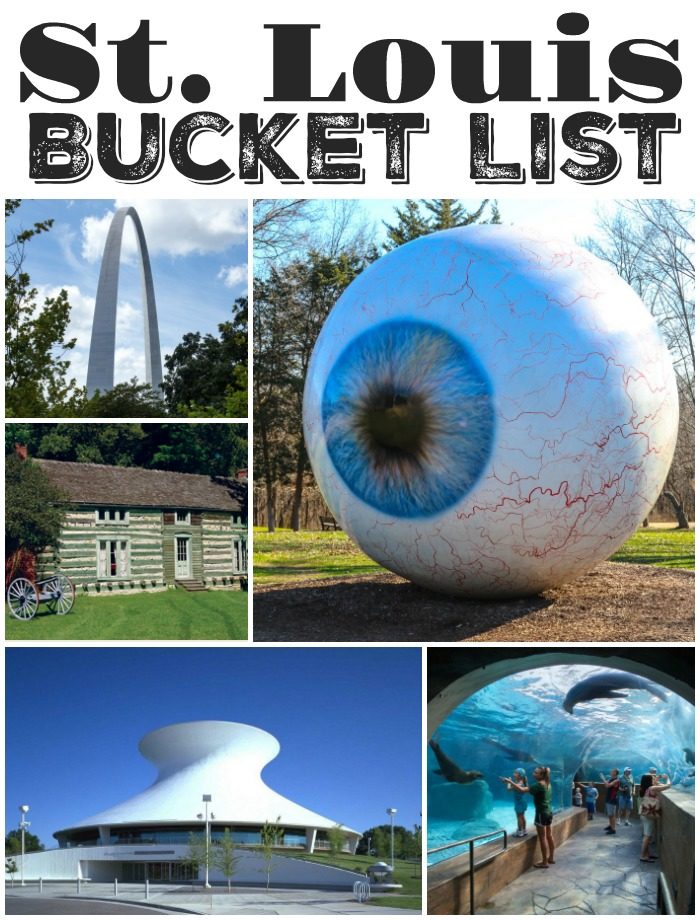 Update: I moved to Arizona in 2013, and am planning a trip back to St. Louis for 2018. I will update this as I make more discoveries!!
Best Free Things to Do in St. Louis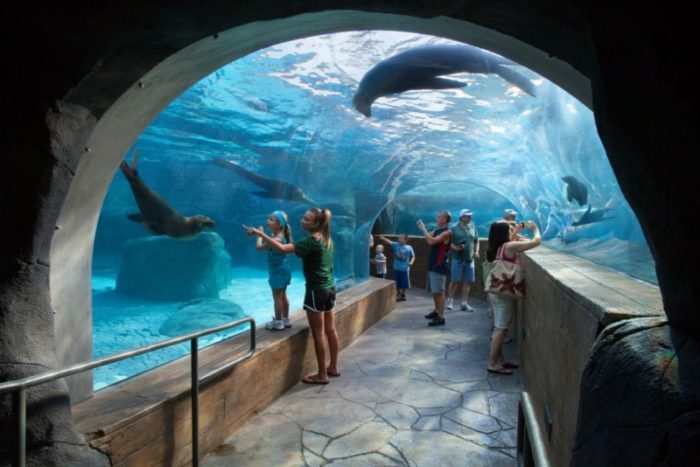 1. St. Louis Zoo – this is at the top of every "must see in St. Louis" list, and for good reason. It's one of the only zoos in the country with free admission, the animals are wonderful, and a train ride around the entire zoo is only 5 bucks. Parking is $10 but there is plenty of on-street parking if you don't mind walking a bit. Get there early, though – we ended up walking a mile when we showed up at 10AM.
When we moved to Arizona, one of the things we missed was the St. Louis Zoo. The Phoenix Zoo isn't nearly as nice, plus admission is like $40 each! That is CRAZY to us because we grew up with the most amazing free zoo. Definitely take advantage of it if you're visiting or if you live in St. Louis. It's worth it!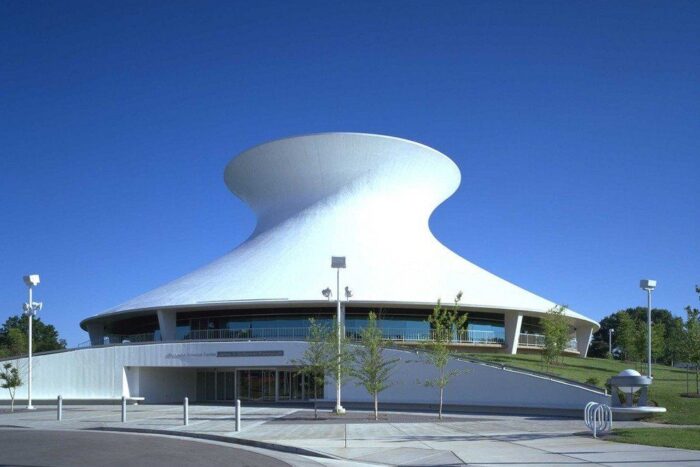 2. St. Louis Science Center – Great for kids and adults of all ages, this interactive Science museum is a learning experience for everyone. Not to sound repetitive, but many cities don't have such amazing opportunities for FREE. Take advantage if you live close or even if you're visiting! We used to live within walking distance of the Science Center and went at least once a week (same with the zoo). I definitely miss it.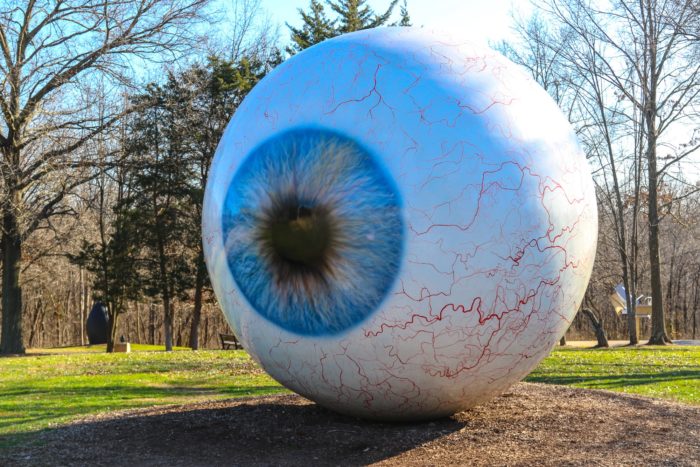 3. Laumeier Sculpture Park – I've seen lots of weddings here. It's that beautiful. Perfect for picture taking, or just playing! If the weather is nice, you can use the park for exercise as well. I've seen lots of mom groups doing yoga, running, or even stroller exercises.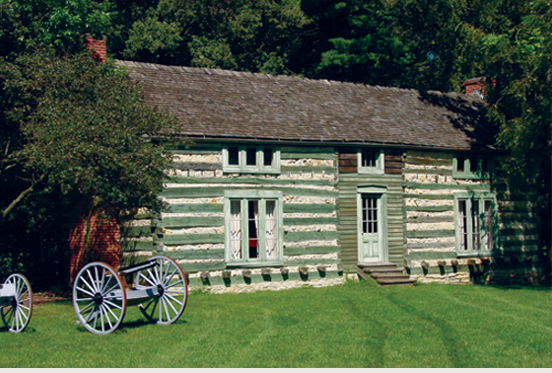 4. Grant's Farm – Parking is $10, but admission is free. I recommend bringing a few bucks so you can feed the goats, too! It only costs a couple of dollars to ride the carousel, and the gift shop is actually fairly reasonably priced.
5. Delmar Loop – I could live down on the Loop. You must eat at Blueberry Hill and visit the Planet Walk while you're down there. I always said I'd never go back to St. Louis after I moved away, but after being away for a few years, I've changed my mind for sure. My first stop when I visit will be Delmar Loop.
6. Contemporary Art Museum – Free admission on Wednesdays and Saturdays. CAM was founded in 1980 as the First Street Forum in downtown St. Louis.
7. Anheuser-Busch Tour – Located at the corner of 12th and Lynch St, this is a great tour for all ages, not just the 21+ crowd. You'll get an in-depth look at how some of America's favorite beers are crafted, using the finest, all-natural ingredients, by following it through the steps of the brewing and packaging process. While on tour, you will see the Budweiser Clydesdales! Bring your camera – the historic stables will make for a great photo opportunity.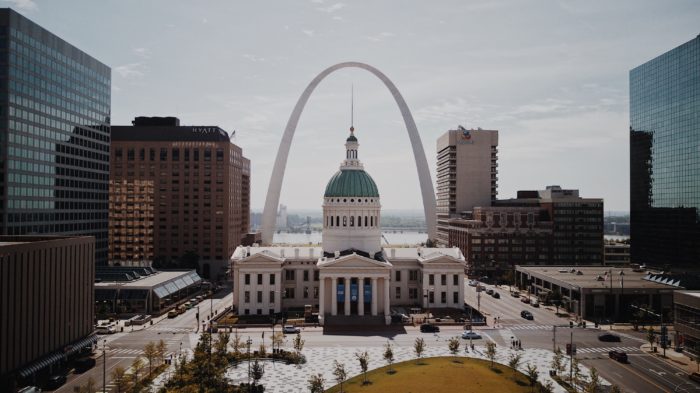 8. St. Louis Arch – While taking the tram ride up to the top of the Arch isn't free, I recommend visiting the Arch grounds to get some breathtaking photos. I've lived in St. Louis for most of my life and I still love seeing the Arch every single day.
9. Missouri History Museum – I'm not really a history buff, but the history museum is an interesting attraction to check out.
10. St. Louis Union Station – Great spot for taking photos, nice market place inside, and a neat place to pick up souvenirs. Last time we visited, there was a guy rapping while making fudge. We ate at the Jamaican restaurant and the food was delicious. Tip: Try their jerk chicken!
11. Holocaust Museum and Learning Center – If you're looking to tie in some learning with a visit, this is perfect.
12. Cathedral Basilica of St. Louis – While a $2 donation is requested, it's not required to visit the world's largest collection of mosaic art.
13. Schlafly Bottleworks Brewery – Tour dates and times are limited so be sure to check before you head out there. This one is in my neck of the woods, so maybe we'll see each other!
15. Purina Farms – Milk a cow, watch a canine competition, or play in a hay loft! Admission and parking are free.
16. Missouri Botanical Gardens – Free admission is only on certain days, so check their schedule before visiting, but this one is a must-see! The Butterfly House is amazing, too!
17. The Muny – The free seats here are on a first come, first served basis, but some of the shows are worth it!
18. Soulard Farmer's Market – We are here every weekend!
19. St. Louis City Garden – Perfect for summer!
20. World Bird Sanctuary – Even if you can't visit, watch their live Falcon Cam!
21. Cahokia Mounds –
22. Eckert's Orchard – Apples, pumpkins, and more!
23. Frontyard Features – See an outdoor movie!
24. Great Forest Park Balloon Race – So, it's only once a year, but it's worth mentioning because it's the most beautiful thing I've ever seen!
25. Jewel Box – Located in Forest Park, admission is free on certain days/times.
26. Tower Grove Park – Miles of walking paths! It's best to visit during the daytime, though.
Not free but worth visiting
St. Louis Magic House (Interactive Children's Museum)
Six Flags St. Louis (Plus water park!)
Ted Drewe's Frozen Custard
St. Louis City Museum (The Playground for adults)
Busch Stadium (See the Cardinals play!)
Tivoli Theatre
See also:
Arizona Bucket List
Free Things to do in Phoenix
Free Things to do in San Diego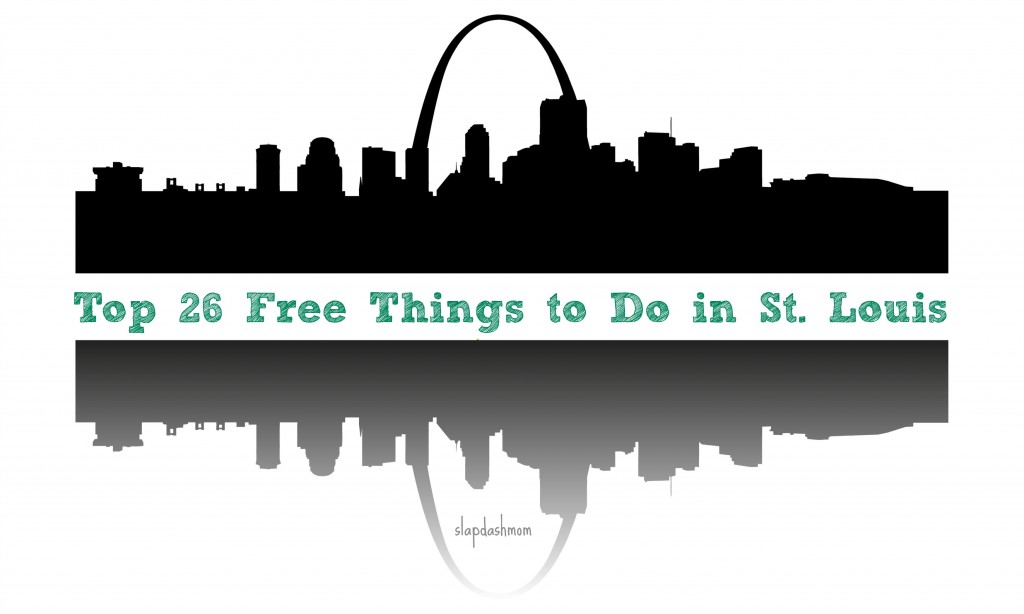 Come find me and JOIN my Weight Watchers Air Fryer & Instant Pot Facebook Recipe Group. We all know how hard it is to do it alone. We are a community of people who post recipes, share tips and ideas and inspire one another every day! We can't wait to meet you!!
Check the bottom of this page to Download my FREE WW Cookbook & Tips Guide. You will LOVE it!!
This is my ZERO Point food list. Book mark the page and refer back often. Loading your fridge and pantry with these ZERO point foods is tip #1 for weight loss success.
Meal plans help me stay on track. Here are some of my favorites!
Instant Pot Printable Meal Plan
Freestyle One Week Meal Plan
Free Printable Meal Plan
You simply MUST try my ZERO points Cheesecake Recipe
Have you made up a batch of my 2 Ingredients Dough yet? It's AMAZING stuff!! Use it to make low point bread bowls, pretzels, bread sticks, bagels, pizza crust, cinnamon rolls & more. Check out the Recipe Guide & Individual Recipes below:
To entice you, watch this Video for the 2 Ingredients Bagel Recipe – you will LOVE it – total YUM!!

2 Ingredient Dough Recipes
Ultimate 2 Ingredient Dough Guide
2 Ingredient Dough Pizza
2 Ingredient Dough Pot Pie
2 Ingredient Dough Pop Tarts
2 Ingredient Dough Cinnamon Rolls
2 Ingredient Dough Bread Bowls
2 Ingredient Dough Empanadas
Make sure you check out and grab our printable shopping lists below to make it easy when you are in store to grab the best WW FreeStyle friendly foods and snacks!
Weight Watchers Walmart Shopping List
Weight Watchers Target Shopping List
Weight Watchers Aldi Shopping List
Weight Watchers Trader Joe's Shopping List
Ever panic and wonder what to eat at your favorite restaurants? Well, I do too! That's why I created and LOVE my restaurant guides. Check them out here and be sure to email me and let me know any others you'd like to see:
Chipotle Weight Watchers
Olive Garden Weight Watchers
Red Robin Weight Watchers
Taco Bell Weight Watchers
P.F. Chang's
Texas Roadhouse