10 Free Things to do in San Diego
Looking for free things to do in San Diego? We were, too, and we hit the jack pot! We spent nearly $700 at one of the worst hotels ever (more about our visit later), so we wanted to save our budget for good food instead of expensive attractions.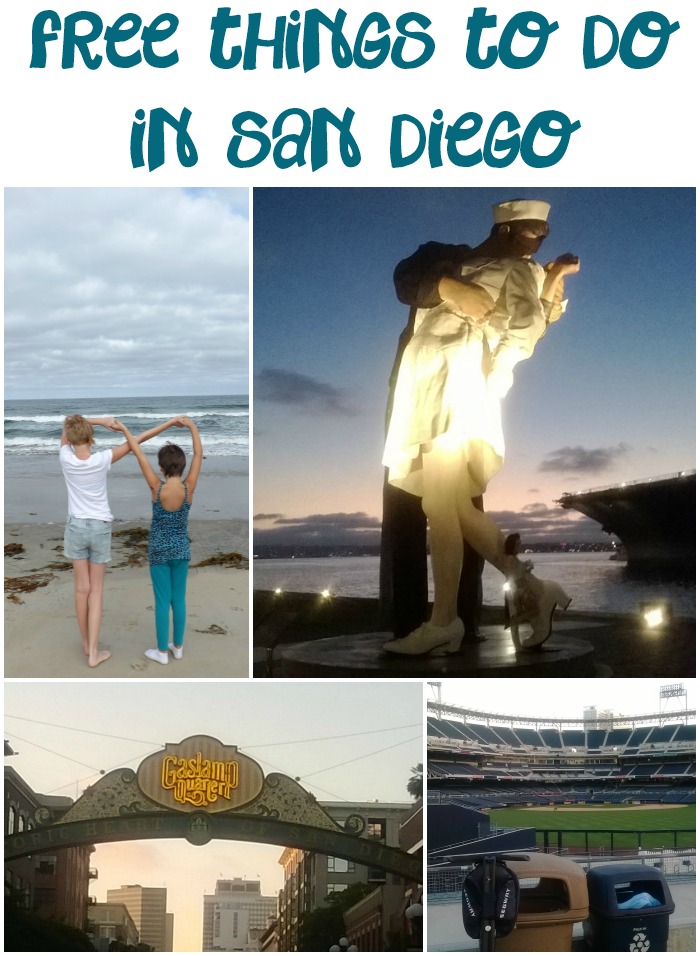 Some attractions that were actually worth the money? Surrey and segway tours, kayak tours, and even a ghost tour!
10 Free Things to do in San Diego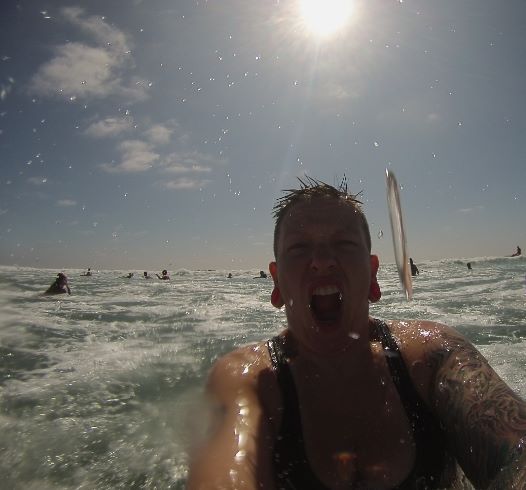 1. Mission Beach – Of course you visit San Diego to see the beaches, but this is the beach to visit. We visited a handful of others, and Mission Beach was by far our favorite. It's the cleanest, and even during busy times it wasn't that busy. The boardwalk was fun, though the t-shirts and stuff are pretty expensive when you are buying for a family of 5.
Parking is great if you get there when it's not busy. When it is busy, there are several other lots to park in, they're just a few blocks away. The Mission Cafe is within walking distance, which is a huge plus! Every time I visit San Diego, I have to eat here. The French Toast is to die for – and they even have a gluten-free menu.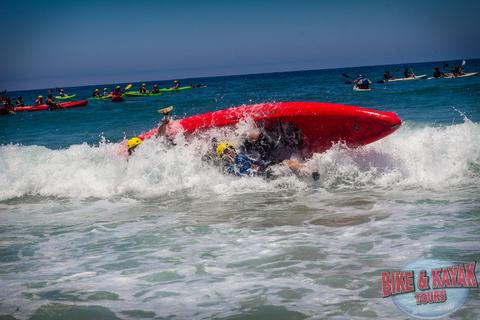 2. La Jolla Cove – We hit La Jolla as part of our kayak tour, and ended up in a cave with sea lions so close we could almost touch them!
3. Balboa Park – When speaking of San Diego, everyone mentions Balboa Park. I almost didn't, just for that reason, but it's so beautiful that you can't skip it. See historic architecture, cupltures, beautiful gardens, nice museums, and lots of other things – for free! There are plenty of things that cost money, too, but you could spend all day here without spending a dime. It's romantic for couples, and kid-friendly for families.
The Botanical Gardens and Timken Art Museum are always free. Other attractions are free on certain days of the month, or with a pass, or only to local residents.
Tip: Get there early to take advantage of the free parking. It fills up fast!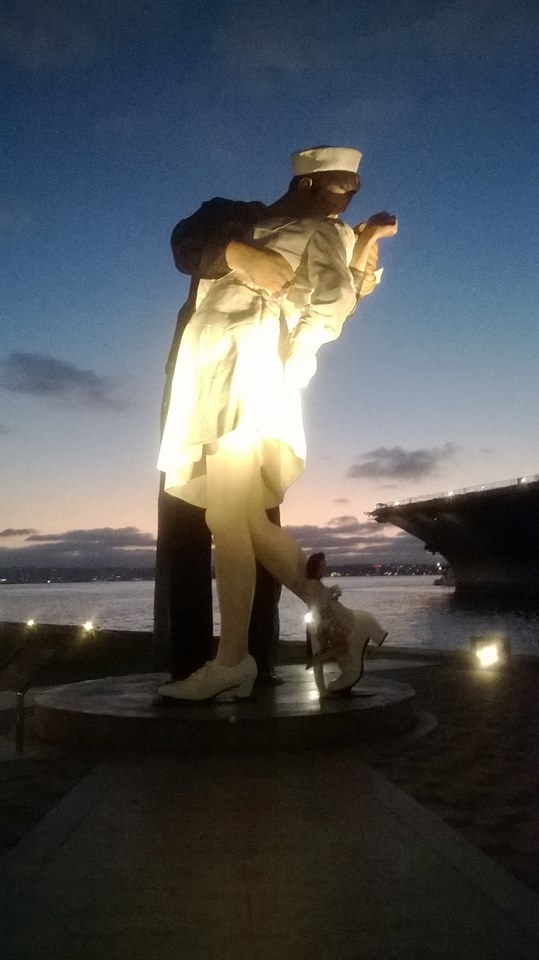 4. Seaport Village – Enjoy a free concert (Every Sunday at the East Plaza Gazebo), or take your dog for a stroll (pet-friendly!), but be sure to carve a few hours out if you're going to visit Seaport Village. Pack a picnic lunch and make a day of it.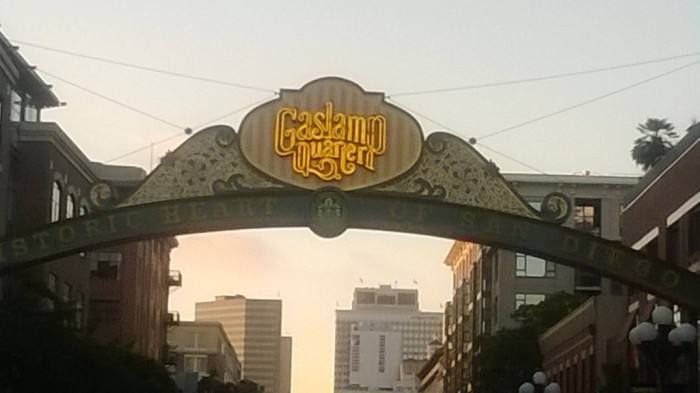 5. Gaslamp Quarter – I recommend visiting during the evening, because San Diego's Historic Gaslamp Quarter is even more beautiful when it's lit up at night! The Gaslamp Quarter was part of our segway tour as well as part of our ghost tour, and I'd visit again and again if I had more time. This is more of a grownup area of town, as many of the establishments are 21+. Plus, there are bound to be drunk people stumbling in and out of the bars, and I'd rather the kids not see that. So, save this one for date night or visit during the day when everyone is still hung over from the night before!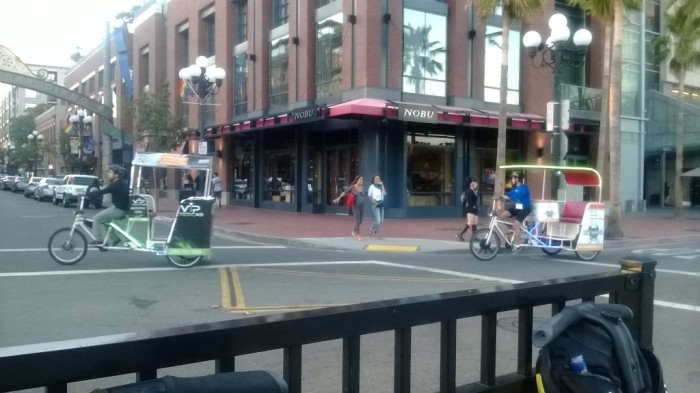 Tip: Grab a pedicab (not free) instead of trying to worry about parking. It can be a huge hassle!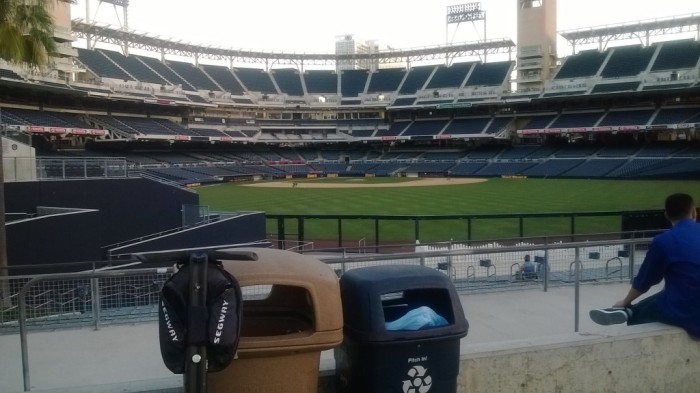 6. Petco Park – Petco Park isn't just a baseball field. The playground and picnic area are behind the outfield, and are really neat because they're well-kept and you'll almost always see cute little doggies running around in the grass! Kids love this place. Save a few bucks for the vendor carts, because you know they'll want some ice cream!
7. Old Town San Diego – We had a lot of fun walking around Old Town. This is where we did our ghost tour, but we also walked around to all the shops, restaurants, etc beforehand. The best part? The cemetery. You have to check it out!
The Whaley House is another must-see. I'm not sure if they charge admission, it was part of our ghost tour package. If they do, check Groupon!
Park aides lead informative and friendly tours through Old Town – for free! No reservations necessary; just show up at the Old Town visitor's center at the Robinson Rose building on the plaza. This is a service provided by the State of California. For reservations call 619-220-5422
8. Ocean Beach – Visit this beach, but not for the water. Compared to Mission Beach, Ocean Beach's water is pretty dirty. There's tons more stuff for your feet/legs to get tangled in, and really there's no escaping them even if you swim out a bit further. However, the atmosphere surrounding Ocean Beach is soooo cool! It's like you stepped back into the 60s or something. Dozens of people hula hooping and belly dancing, hippies hanging out on their colorful VW vans, and just an overall super groovy vibe.
The pier is great for photos, but is a bit of a walk unless you park in the main parking lot. It's worth it, but the kids might get a bit tired.
Tip: Parking sucks, and is very limited. Get there early!
9. San Diego Public Library – I really wish we had time to stop at the library on our vacation this year, but we just couldn't make it work. The San Diego library is nothing short of amazing, and you can tell that before you even enter the building! Their events are open to the public, so don't feel weird about showing up. Everyone's a tourist in this town!
10. Torrey Pines State Park – Pack a picnic lunch and enjoy the view of the gorgeous San Diego coastline from Torrey Pines State Park. Home to a beach, hiking trails, and a wild pine forest, Torrey Pines is a must-see destination for all families visiting San Diego!
Still want more? Try 25 Free (Or Nearly Free) Things to Do in San Diego!
See also:
Free Things to do in Phoenix
Free Things to do in St. Louis