Arizona Bucket List – Things to do in Arizona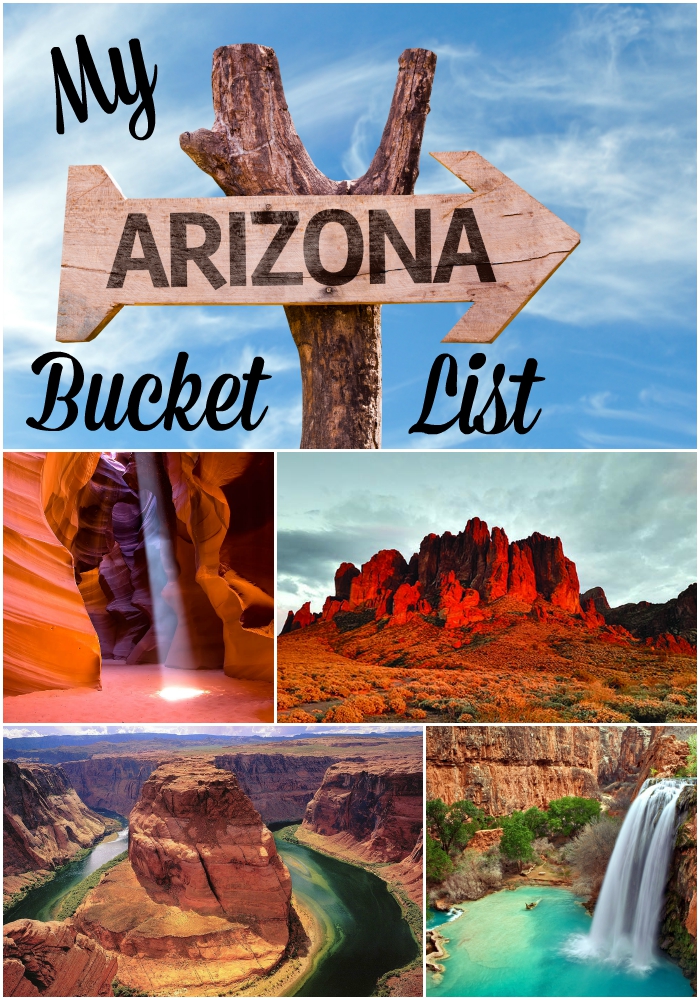 Looking for things to do in Arizona? Look no further than my Arizona Bucket List! Many of our favorite stops aren't on the Weird Arizona list, but you should check them out, too!
Arizona Bucket List – Things to do in Arizona
1. Hole in the Rock at Papago Park – Have a picnic, take some pictures, impress your friends!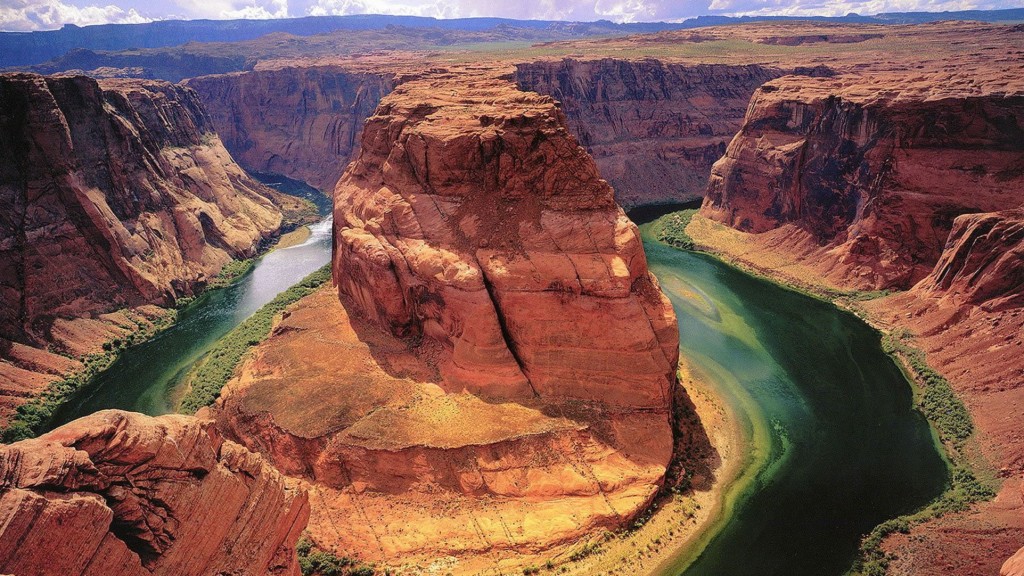 2. Grand Canyon – I didn't learn this until I moved to Arizona, but the Grand Canyon isn't just a one-stop kind of adventure. There are tons of different spots to visit, see, and even camp at! Many guides are available to make your trip perfect. Pictured above: Horseshoe Bend
3. Coyote Buttes – Ride the "wave"! It's an easier hike than Havasu Falls, but a little more difficult than Antelope Canyon – you'll hike to get to the famous WAVE to take pictures. Pack lots of water, though, because there's NONE along the way! No streams, nothing.
4. Antelope Canyon – Made world famous by National Geographic, Antelope Canyon is one of those "must see" spots – you've gotta add it to your bucket list! They don't allow free hiking in, so you'll have to pay the Res fee and hire a tour guide, but it's worth it.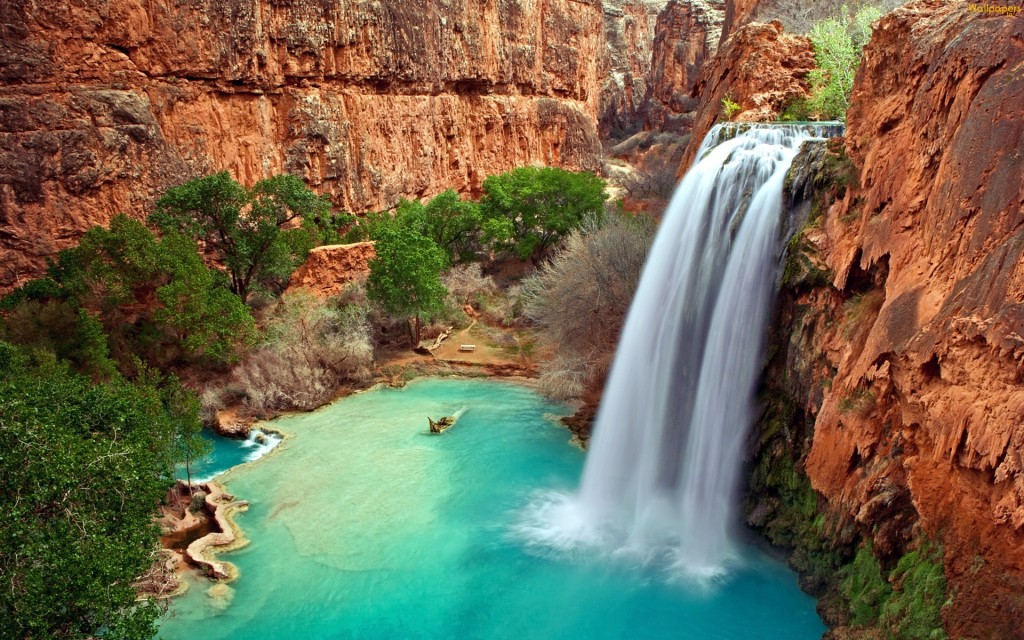 5. Havasu Falls – It's a 10 mile hike in, and a 10 mile hike (uphill!) out, but Havasu Falls is one of the most breathtaking spots on Earth. Well worth the trip, but one you want to take a few days for. They have helicopter tours in as well, but they'll cost you about $200.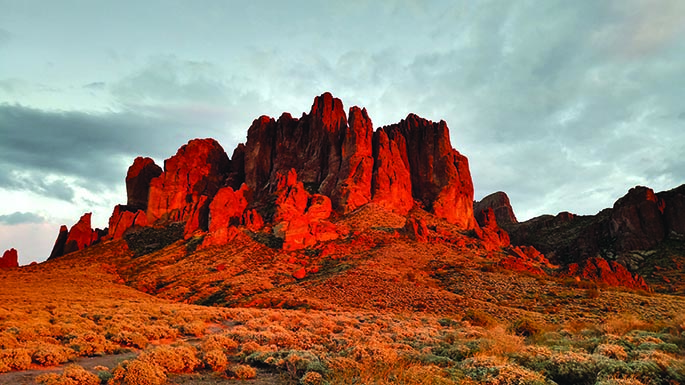 6. Lost Dutchman – This state park, named after the Lost Dutchman Gold Mine, is located 40 miles east of Phoenix. You'll need to pack lots of water for your hike – it'll be fairly challenging.
7. Phoenix Art Museum – It's free on Wednesdays!
8. Schnepf Farms – The Country Store is full of fresh baked pies, and they have a "pick your own" garden which is awesome! They have peach picking, apple picking, and a great Fourth of July event.
9. Queen Creek Olive Mill – When you visit Schnepf, make sure you head across the street to the Olive Mill where you'll see a lush garden and a view of tons of beautiful olive trees.
10. Ride Bike Trail 100 on Tatum Trailhead. It's 11 miles, and it's a pretty flat ride so it's fine for intermediate riders – no expertise needed. Well, except knowing how to change a flat tire since that tends to happen ANY time I ride a bike in Arizona. Pack your camera – it's one of the most scenic routes around.
11. Tovrea Castle – Located in East Phoenix, this castle is a great photo opp!
12. Changing Hands Bookstore – You'll never find another bookstore like it. Be sure to check the rest of the overlooked list while you're at it.
PRO TIP #1:  Airbnb – If you need a place to stay, while traveling really anywhere, I highly recommend Airbnb. You can rent a room from an Airbnb host, or rent an entire house or apartment if you like more privacy. It's less expensive than a hotel room and can be lots more fun, because the hosts are generally awesome. Go ahead, try something new!
PRO TIP #2. If you are looking for more great bucket list ideas, here is is my list of 150+ ideas for you and your family.