5 Mouth Watering Pumpkin Seed Recipes
This post may contain affiliate links. Please read my Disclaimer and Privacy policy for more information.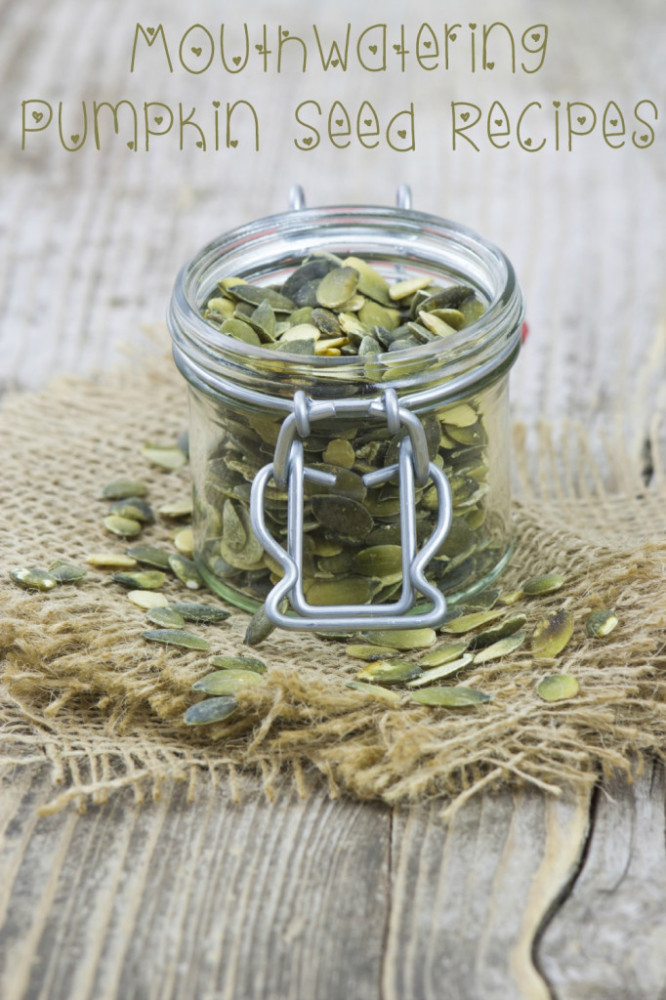 5 Mouth Watering Pumpkin Seed Recipes
I love love love roasted pumpkin seeds, so I'm super excited to share these Rachael Ray roasted pumpkin seed recipes with you!
Ingredients
1 cup cleaned, raw whole pumpkin seeds
1 tablespoon, plus 1 teaspoon fine sea salt
1 teaspoon olive oil
Directions
Preheat oven to 375. Brin 4 cups of water, plus the seeds and tablespoon salt, to a boil in a small saucepan. Simmer for 10 minutes. Drain, then pat dry with paper towels.
Toss the seeds with the olive oil and remaining salt. Spread into a single layer onto a greased and foil-lined baking sheet.
Roast 10-12 minutes or until golden. Toss with seasonings (listed below) and roast for 5 more minutes.
Seasonings
Zesty
1 teaspoon garlic powder
1 teaspoon onion powder
1 teaspoon sugar
pinch of cayenne
1 teaspoon worcestershire sauce
BBQ
2 tablespoons brown sugar
1 teaspoon chile powder
1 teaspoon garlic powder
1 teaspoon onion powder
1/4 teaspoon smoked paprika
pinch of cayenne
Cheesy
2 teaspoons grated parmesan
1 teaspoon onion powder
pinch of cayenne
Cinnamon Sugar
1 1/2 tablespoons sugar
2 teaspoons ground cinnamon
1/2 teaspoon ground nutmeg
Sesame
2 tablespoons sesame oil instead of the olive oil above
2 1/2 tablespoons sugar
1 tablespoon toasted sesame seeds
2 teaspoon ground ginger
pinch of cayenne
What's your favorite pumpkin seed recipe?