This post may contain affiliate links. Please read my Disclaimer and Privacy policy for more information.
Last Updated on
Halloween is fastly approaching and it is time to start planning some fun treats for your little spooks. This Bloody Monster Bark is so easy to make and taste great. Even your kids can help decorate this scary treat.
BLOODY MONSTER BARK
Halloween is my FAVORITE holiday so be sure to check out these other Halloween posts.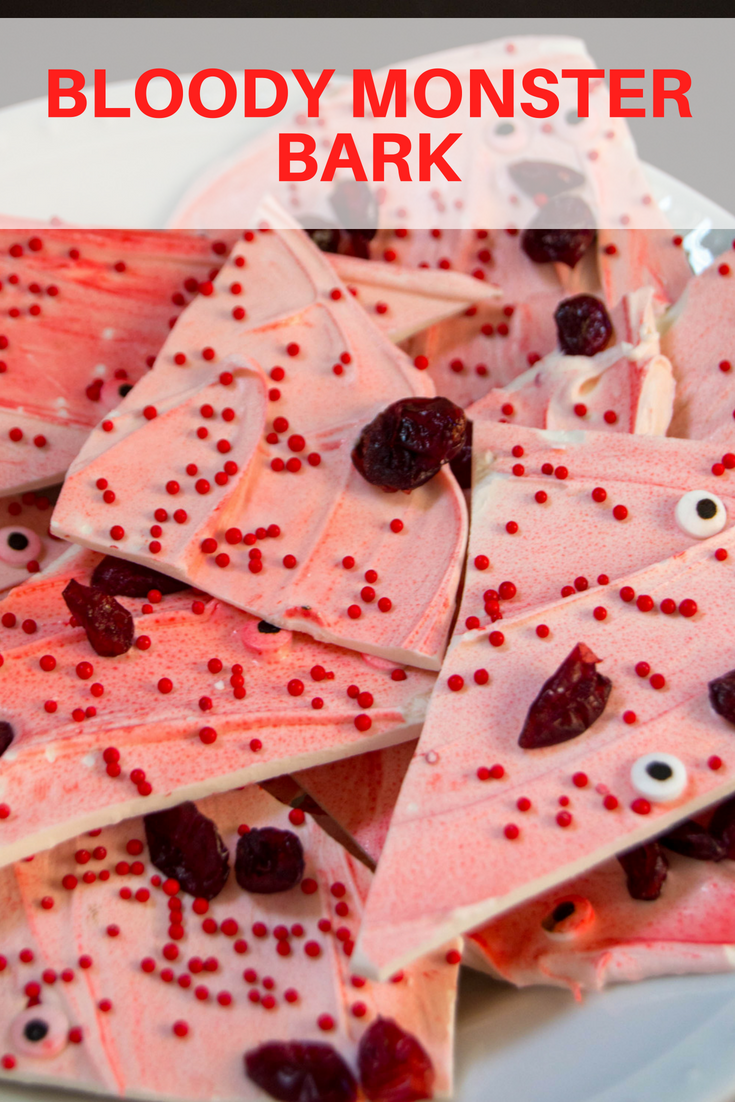 BLOODY MONSTER BARK
Spooky but sweet treat for your next Halloween get together
½ bag Wilton White Candy Melts
Wilton Red Color Mist
¼ C Dried Cranberries
Wilton Red Nonpareil Sprinkles
Wilton Small Candy Eyeballs
Melt candy melts according to package directions.
Spread on a parchment lined baking sheet.
Add cranberries, sprinkles and candy eyeballs.
Gently press down if necessary, to assure everything will stick.
Spray with color mist (in a well ventilated area!).
Some eyeballs will turn red from the spray, so add more eyeballs so there will be some white and some red.
Refrigerate for 10-15 min. (Or freeze for 5)
Break into pieces.
Store in a ziplock bag or plastic container.