Bloody Band-Aids: Last Minute Halloween Snack
This post may contain affiliate links. Please read my Disclaimer and Privacy policy for more information.
Halloween is one of our favorite times of year, by far.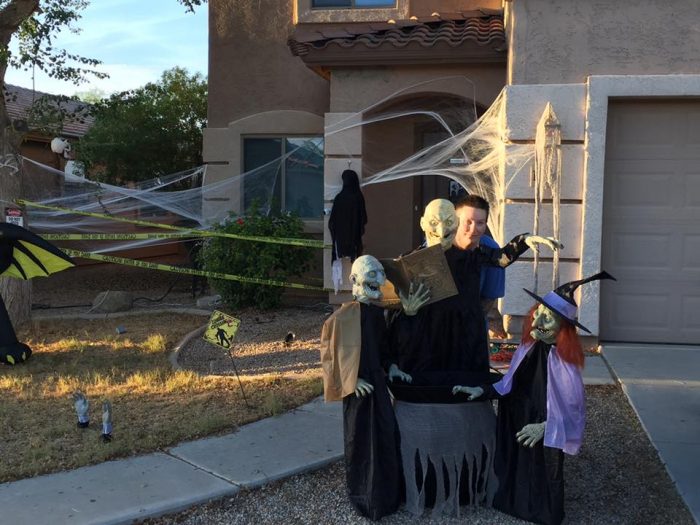 We aren't having an official Halloween party this year, but we're still going to make a few little treats… starting with Bloody Band-Aids
Halloween is one of my FAVORITE holidays so be sure to check out these other Halloween posts.
Fall Snack Mix Ready in 5 Minutes!
50 Recipes to use LEFTOVER Halloween Candy 
Halloween Crafts, Printables and More! 
25 of the BEST Halloween Movies (family-friendly) 
Bloody Band-Aids: Last Minute Halloween Snack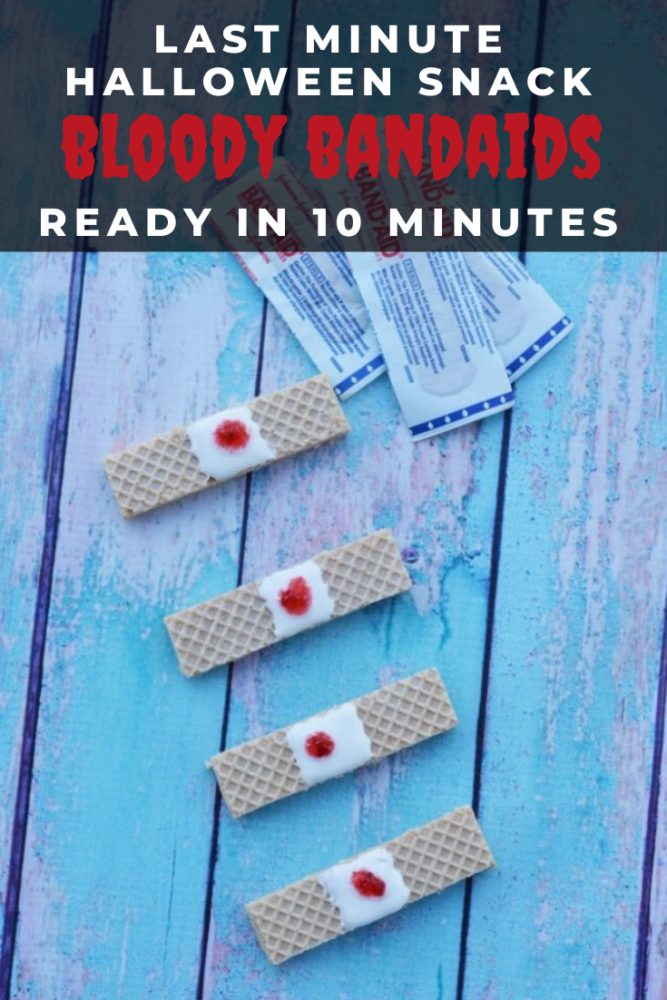 Ingredients:
Wafer Cookies (the lighter colored ones, not the orange ones)
Seedless Strawberry or Raspberry Jam
White Frosting
Utensils Needed:
Butter Knife
Squeezable Bottle
Directions: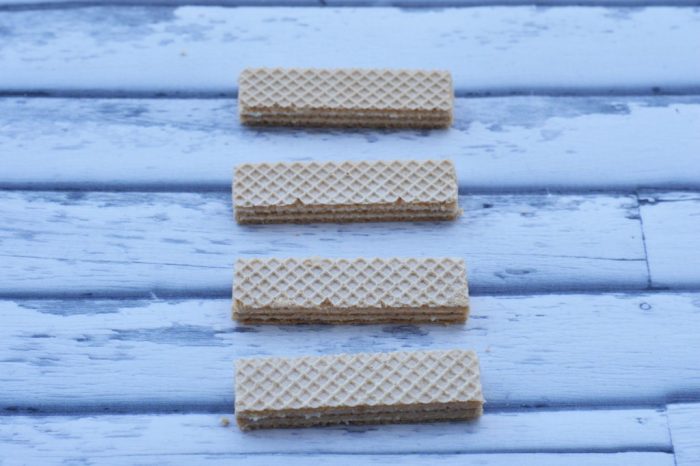 Lay your cookies out so it's easier to do one after another.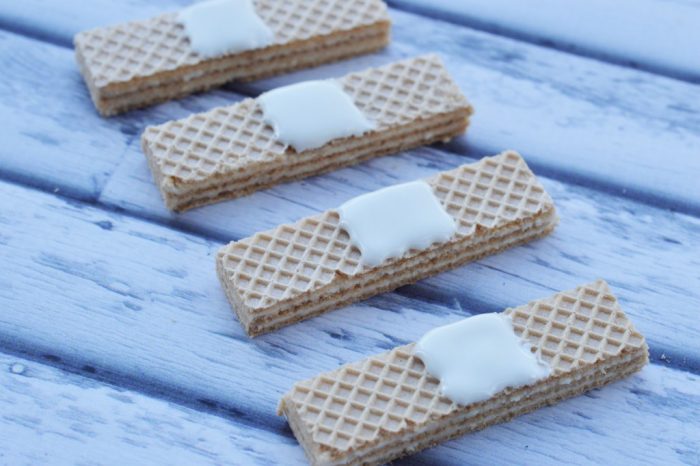 Using your white frosting (I got the kind in a squeezable tube, MUCH easier), make a square and fill it in right in the middle of each wafer cookie.
Using a butter knife or other flat utensil, lightly fix any holes or inconsistencies in the frosting. Allow the frosting to settle a minute or two as it will often flatten out and fix itself if it doesn't look perfect.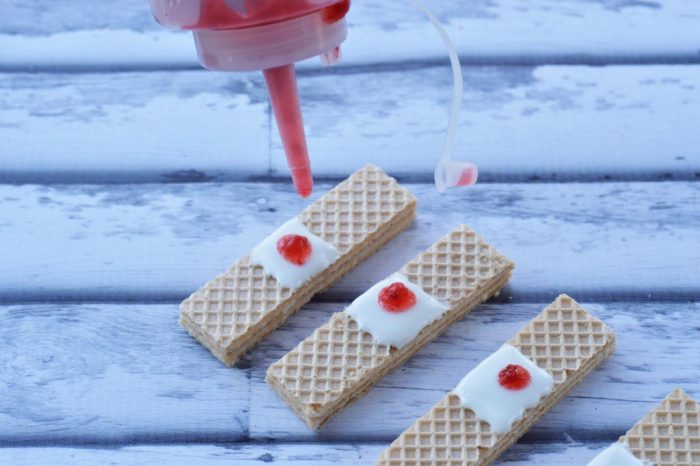 Using a squeeze bottle (if don't have one, a dropper or even a straw will work as well), place a bit of your jam in the bottle (you won't need a lot) and then squeeze a dab right in the middle of the white frosting patches. Be careful to not leave a point at the end of the jam because it WILL look like a boob….just saying. Learned that the hard way.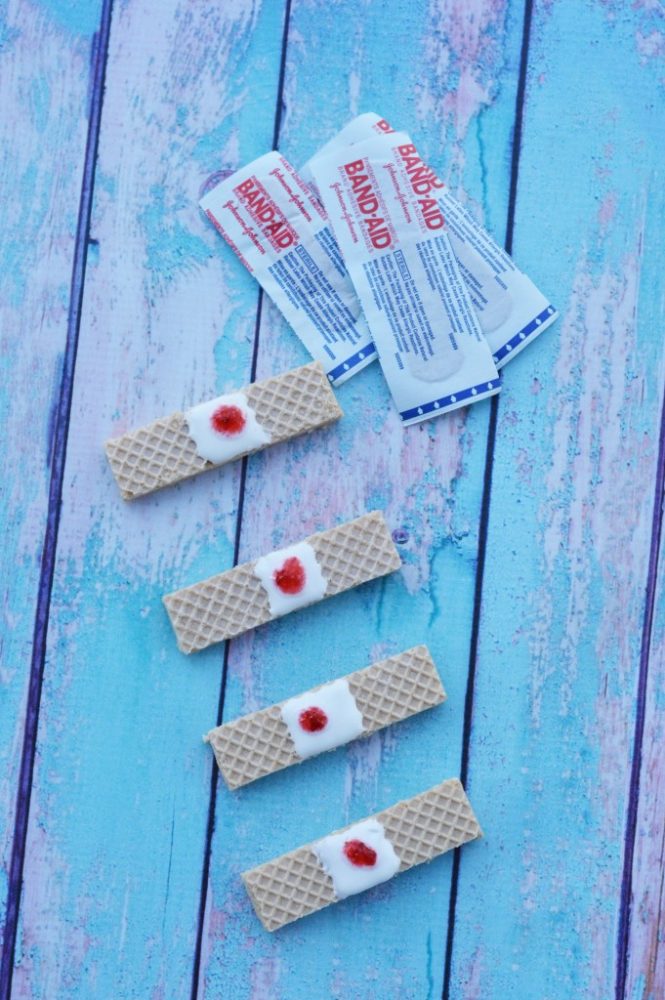 Allow the jam to sit for a minute so it looks a little crusty and even more disgusting. As if eating bloody Band-Aids isn't gross enough. ;)
If you own an AIR FRYER or INSTANT POT, you should join the Facebook Group where we constantly share recipes, tips, tricks, and more!
Other Fall Recipes you will love!
Panera Copy Cat Broccoli and Cheddar Soup with the Bread Bowl! 
Need some inspiration for your next holiday menu? Check out these wonderful easy recipes below + VIDEO Tutorials!!
Instant Pot Turkey Breast with Gravy 
Instant Pot Baked or Mashed Sweet Potatoes