20 Incredible Ways to Use Jackfruit (Jackfruit Recipes for Everyone!)
This post may contain affiliate links. Please read my Disclaimer and Privacy policy for more information.
Jackfruit recipes are hot right now! There are many ways to use jackfruit, so I've been on the lookout for the BEST. I'm ready to try it out to see how awesome it truly is. I tried it out and I am officially in love with jackfruit. The flavor is a cross between pineapple and mango, but you can rinse the jackfruit to get rid of some of the sweetness. If you do that, then cook it in savory spices, the flavor changes completely. Jackfruit has the texture of pulled pork – without harming any animals in the process!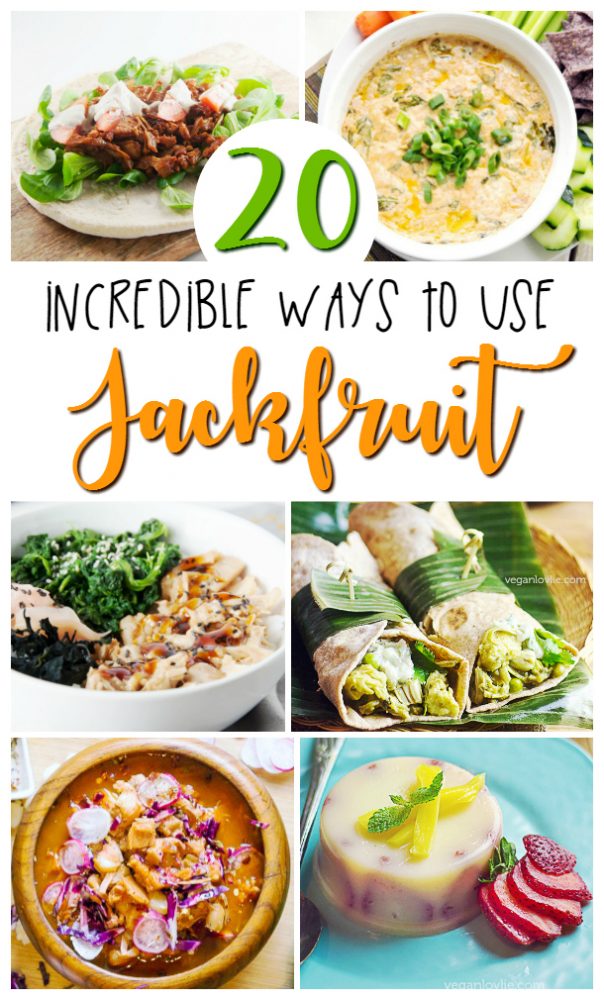 20 Incredible Ways to Use Jackfruit
Jackfruit isn't one of those "vegan foods" that meat eaters will hate. Plant-based folks and meat eaters alike love jackfruit, and for good reason. I feel like the texture is kind of like shredded chicken, so it's not slimy or gross like some meat substitutes are… and it takes on the flavor of whatever you're cooking it with so it's fully customizable depending on the herbs and spices you use.
BBQ Jackfruit
If you're a jackfruit virgin, I recommend starting with a BBQ jackfruit recipe. The flavor and texture are similar enough to meat that you won't be taking a huge step to eat some BBQ jackfruit sliders, for example.
3 Fun facts about jackfruit:
The seeds of ripe jackfruit are edible and very delicious when roasted or boiled in salted water. They are also made into flour.
Extracts from the roots for the jackfruit tree can be used to treat fever, asthma and diarrhea.
Ripe jackfruit is eaten as a fruit but unripe jackfruit is prepared as a vegetable. Young jackfruit is used in stews or curries, boiled, roasted; or fried and eaten as a snack.
So, where do you get jackfruit? You can fly to Sri Lanka, or head over to Amazon and buy a ton of jackfruit for super cheap. Your local Trader Joe's may also have it but in my experience it's been hit or miss to find there. If you have a local International type store, they usually have jackfruit in the produce/fresh section.
Jackfruit Recipes You Need in Your Life
Jackfruit Milk Jelly No-bake Dessert
Pulled Jackfruit Vegan Jambalaya
Instant Pot Vegan Posole Using Jackfruit
Beefy Jackfruit Tacos with Tomatillo Fajita Filling
Chinese Lantern Macarons with Jackfruit
Vegan Kalia Curry with Jackfruit
Pressure Cooker Pulled Jackfruit
Jamaican Jerk Jackfruit, Caribbean Black Bean, Mango Wraps
Vegan Nachos with BBQ Jackfruit
Weight Watchers Recipes
Weight Watchers Breakfast Casserole – 1 SP
Weight Watchers Taco Casserole
Weight Watchers Broccoli Cheddar Soup
Weight Watchers Cinnamon Rolls
Weight Watchers Funnel Cake Bites
Walmart Weight Watchers Shopping List
ALDI Weight Watchers Shopping List
Trader Joe's Weight Watchers Shopping List
How to do Weight Watchers for Free
7 Ways to Break Through a Weight Loss Plateau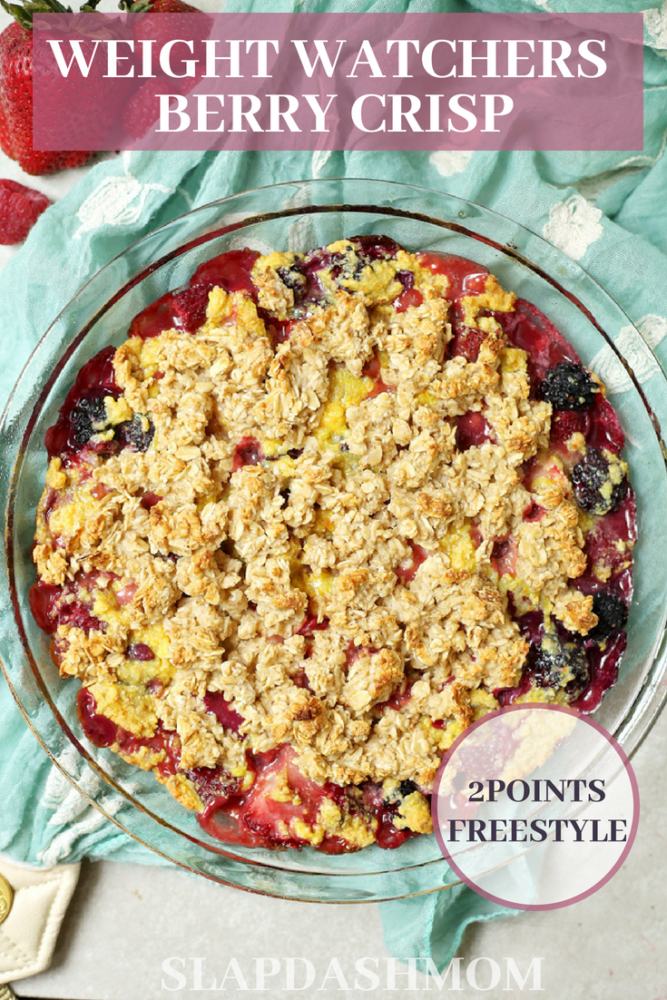 Lose Weight With Your Instant Pot!
I was super intimidated by my Instant Pot at first but honestly the Instant Pot makes life SO easy! I took Instant Pot for Weight Loss and now I use my Instant Pot almost daily! Have you used your Instant Pot yet? These low point recipes help me stay on track with my Weight Watchers journey.
Chicken and Bean Soup
Instant Pot Tortilla Soup
Pineapple Chicken
Ghormeh Sabzi
Chicken and Wild Rice Soup
Broccoli Cheddar Soup – my favorite!!
Instant Pot Beef Stew
Instant Pot Soups – all 7 points or less!
Instant Pot Weight Watchers Recipes
Potato Leek Soup
Instant Pot Weight Watchers Recipes – tons of recipes!
Download my Cookbook!
Love low point recipes? Grab my free cookbook!