Chicken Stuffed Jalapeño Peppers – Keto Friendly, Weight Watchers Friendly
Stuffed Chicken Jalapeno Peppers
This post may contain affiliate links. Please read my Disclaimer and Privacy policy for more information.
These chicken stuffed jalapeño peppers are a great year-round appetizer or snack, but you may be shocked to find they're both Keto AND Weight Watchers friendly! If you're looking for a keto appetizer to bring to the SuperBowl party, we've got ya covered! Make a triple batch if you want any of them to actually make it to the party, though!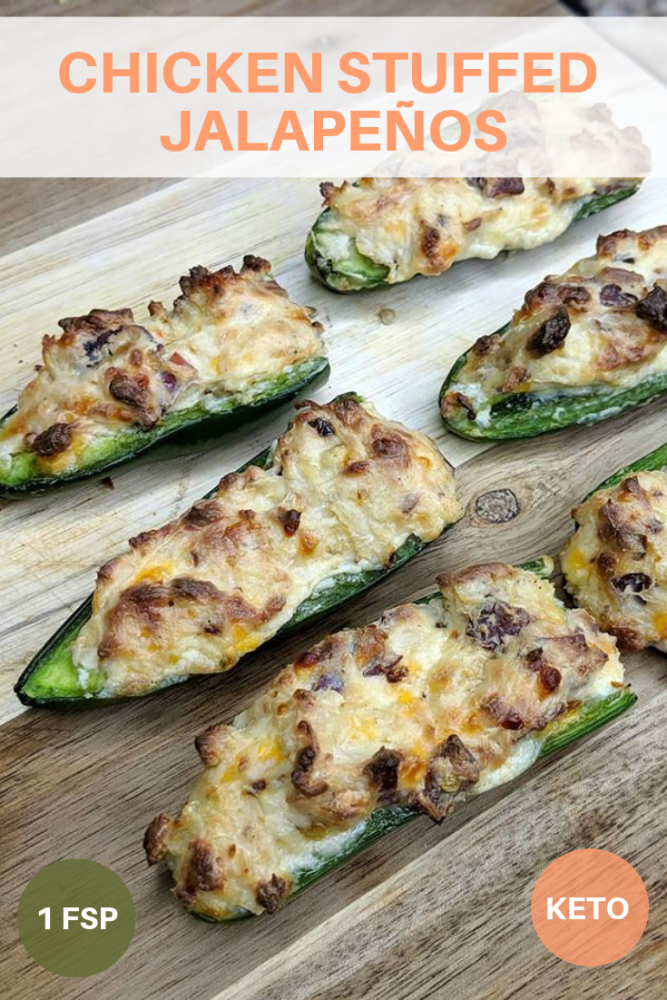 Chicken Stuffed Jalapeño Peppers
I feel like I may be addicted to stuffed jalapeños. Every time we make them, I eat like half the batch. The girls all love them, too! Nell got a really hot one and her eyes watered for about 20 minutes. I itched my eye after making them and it burned for a while. LOL It was a fun night, that's for sure!
Scroll down for the full recipe!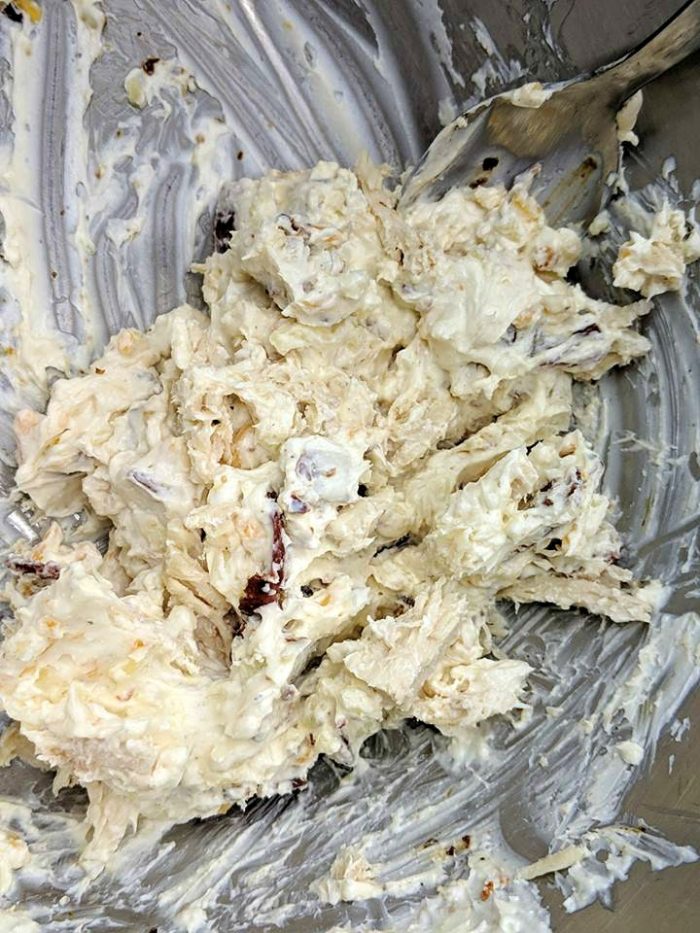 Once you melt the cream cheese, it makes it easy for little ones to help mix it all together.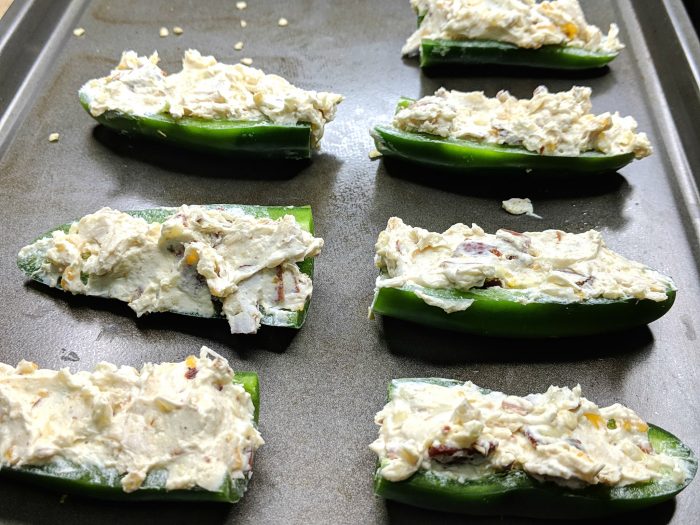 Stuff the jalapeños pretty full. Top with cheese if you'd like (we didn't).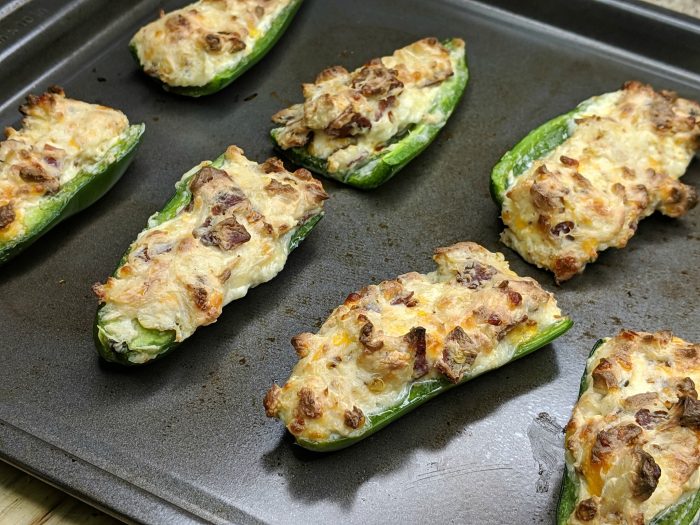 These were super fun to make as a family.
Weight Watchers Friendly Jalapeño Chicken Poppers
These jalapeño poppers are 1 point each on the Freestyle program. Here is the breakdown of points for the ENTIRE batch. Makes 8 jalapeño halves.
Jalapeños – 0 points
Cream Cheese – use fat-free – 4 points
Garlic – 0 points
salt, pepper, paprika – 0 points
Shredded Cheese – use fat-free – 0 points
Chicken – 0 points
Bacon – use turkey bacon – 2 points
Keto Friendly Stuffed Jalapeños
These stuffed jalapeños are awesome if you're watching your carbs!
Increase fat content by using full-fat cream cheese and cheese. Use regular bacon. Cook chicken in coconut oil, and use chicken thighs or legs instead of breast.
Chicken Stuffed Jalapeños (Keto + WW)
This recipe is easily adapted for Keto OR Weight Watchers!
4 jalapeños
4 oz cream cheese
2 garlic cloves minced
A dash of salt
A dash of pepper
¼ cup of shredded cheese
¼ chicken breast boiled
1 tsp smoked paprika
2 slices of bacon
Preheat oven to 400.
Slice 4 jalapeños long ways.
Hollow out the jalapeño halves and set aside.
Melt cream cheese for 30 seconds in the microwave.
Put cream cheese in a medium sized bowl.
Add all of the spices and mix thoroughly. Set aside.
Fry 2 slices of bacon until crispy. Crumble bacon into cream cheese mixture. Mix thoroughly.
Spoon mixture into jalapeño halves. Place the jalapeños into a casserole dish.
Place in oven for 15 minutes or until the jalapeños are tender and the cheese is melted.
Remove from oven, let cool for 5 minutes and then serve.
Make sure to check out and grab our printable shopping lists below to make it easy when you are in store to grab the best WW FreeStyle friendly foods and snacks!
Weight Watchers Walmart Shopping List
Weight Watchers Target Shopping List
Weight Watchers Aldi Shopping List
Weight Watchers Trader Joe's Shopping List
Related Keto Posts
Download my Cookbook!
Love low point recipes? Grab my free cookbook!