7 Day Summer Meal Plan + 7 Healthy Eating Tips
This post was sponsored by Meta Appetite Control as part of an Influencer Activation for Influence Central. 
Confession: I don't eat until I'm full; I eat until I'm miserable. You know, that feeling you get after eating at an "all you can eat" buffet? After you add a soda and start to feel like you're going to explode? That's when I'm satisfied… that's when I'm happy. Until then, I'll stuff my face – and hate myself afterward.
When I was a kid, I lived off of convenience foods – anything microwavable, really. There was always a case of soda in the fridge. I ate pizza at least a few times a week. I was thin as a rail, played basketball several hours a day, and never had to worry about my weight.
Fast forward to having kids over the course of 7 years, four of them to be exact, and I am 100 pounds heavier than I should be. I don't say that lightly, and I'm actively working towards my goal of losing at least 50 pounds, but I say it so you know where I'm coming from with these tips.
I am not like "normal" people where I can just tell you to drink a glass of water before a meal so you don't eat as much. That doesn't always work with me. I'm going to share some realistic healthy eating tips and what's been working for me over these past two weeks.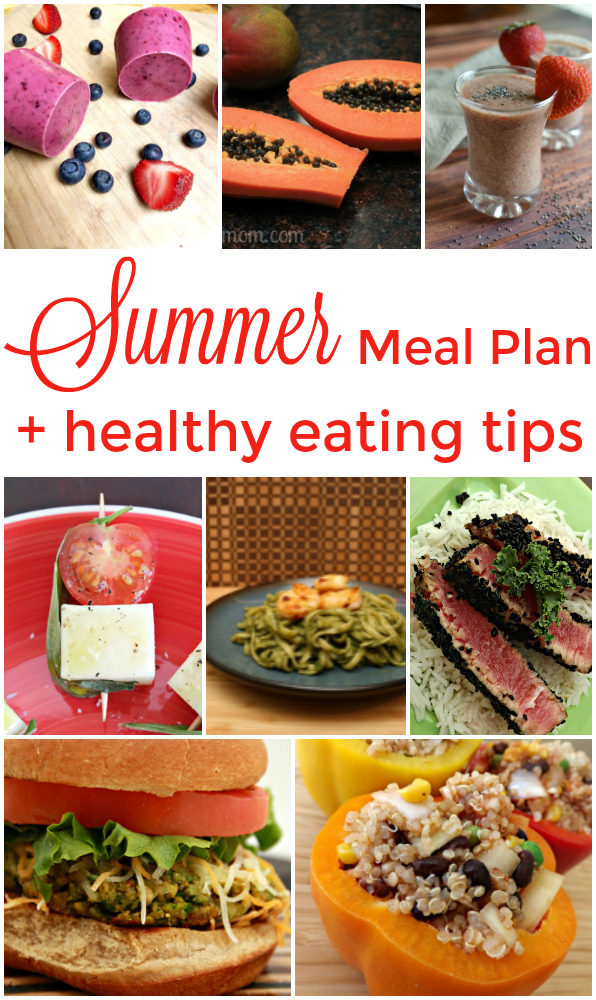 Healthy Eating Tips
1. Try lettuce instead of bread to wrap burgers and sandwiches. I don't really care for bread, so I don't miss it when I do this.
2. Have dessert a few times a week, just make sure it's somewhat healthy. I'm a huge dessert fan, so I'm learning to "healthify" my sweets. I won't lie; I still ate ice cream once.
3. Make sure snacks are high protein and low carb. I eat a lot of pumpkin seeds. Yes, they're salty. Yes, sodium is bad. We're picking our poison here, people. They help me keep my hands busy so I'm not constantly feeling the need to eat.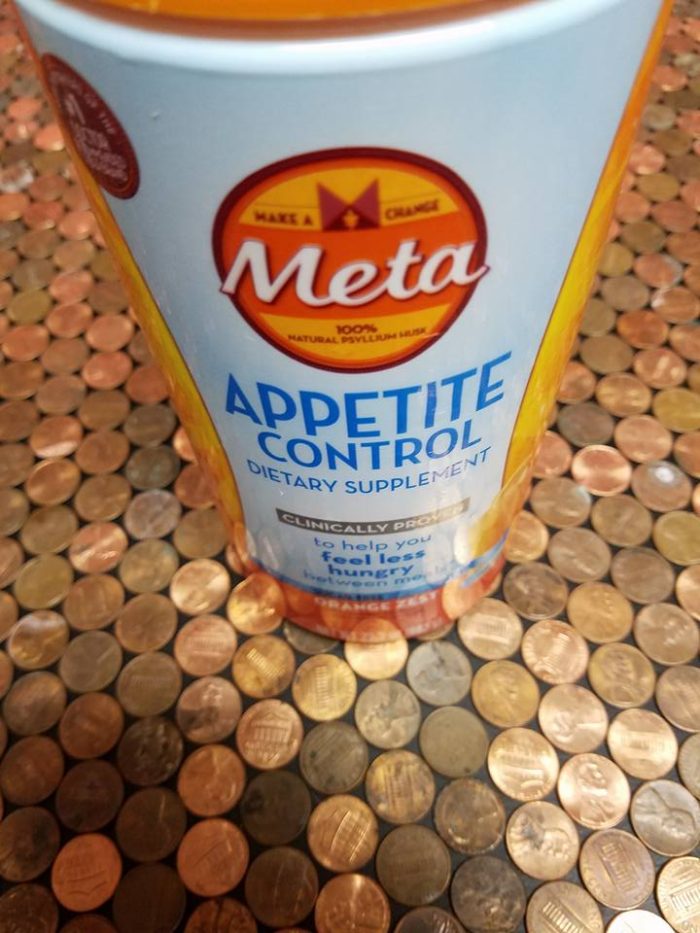 4. Use Meta Appetite Control to curb cravings throughout the day, and feel less hungry in between meals. One thing I've noticed is that no matter how hard I try to lose weight, if I'm hungry, it just doesn't work. I have to drink lots of water, eat high fiber and high protein foods, and now I've been drinking Meta Appetite Control once a day. (You can drink it up to three times a day.) I've been at it for two weeks and have lost three pounds, which isn't very much but the goal was just to see how it worked and IF it worked. I think it helps keep me on my toes and reminds me that I can drink instead of eating again and again.
Meta Appetite Control has 100% natural psyllium fiber and that makes all the difference. With each serving, the psyllium fiber in the powder thickens and forms a gel. This helps you get that "full" feeling and tells your brain you're not hungry. Meta Appetite Control is available NOW, nationwide in the digestive wellness aisle at Walgreens.
5. Have a meal plan (there's a sample one below, with links to all the recipes!). If you fail to plan, you plan to fail. Having a menu plan, even if it's just a rough outline, will help you stay on track with your healthy eating goals.
6. Count something. You don't have to count calories if you don't want to, but counting something – carbs, points, etc – will help keep you accountable.
7. Have a back-up plan. I knew I'd be going out to eat a few times throughout the past 2 weeks while I was tracking my weight, so I brought Meta Appetite Control with me. I put it in my water and waited a few minutes to eat. I got a to-go box right away and put half of my meal in it, and pushed it to the other side of the table. Out of sight, out of mind. I don't like leftovers, so the girls got to eat the rest.
7 Day Summer Meal Plan
Day 1
Breakfast: Breakfast Cereal Cups
Lunch: Caprese Bites + Salad
Dinner: Sesame Teriyaki Tuna
Dessert: Frozen Fruit Pops
Day 2
Breakfast: Strawberry Chia Smoothie
Lunch: Veggie Pizza
Dinner: Black Bean Burgers
Day 3
Breakfast: Pancakes
Lunch: 20 Calorie Lunch
Dinner: Eggplant Parm
Day 4
Breakfast: Smoothie
Lunch: Whole Wheat Sliders
Dinner: Quinoa Stuffed Peppers
Day 5
Breakfast: Blueberry Oatmeal Muffins
Lunch: Mushroom Burgers
Dinner: Avocado Linguine
Day 6
Breakfast: Papaya Mango Smoothie
Lunch: Udon Noodle Stir Fry
Dinner: Veggie Burgers
Dessert: Chocolate Avocado Dip + Fruit
Day 7
Breakfast: Oatmeal Muffins
Lunch: Salad
Dinner: Tofu "Steak" Dinner
Connect with the brand: