I absolutely love smoothies! The healthier and tastier the better! I've compiled this list of 131 Smoothie Recipes – most are healthy, some are super delicious, many are both!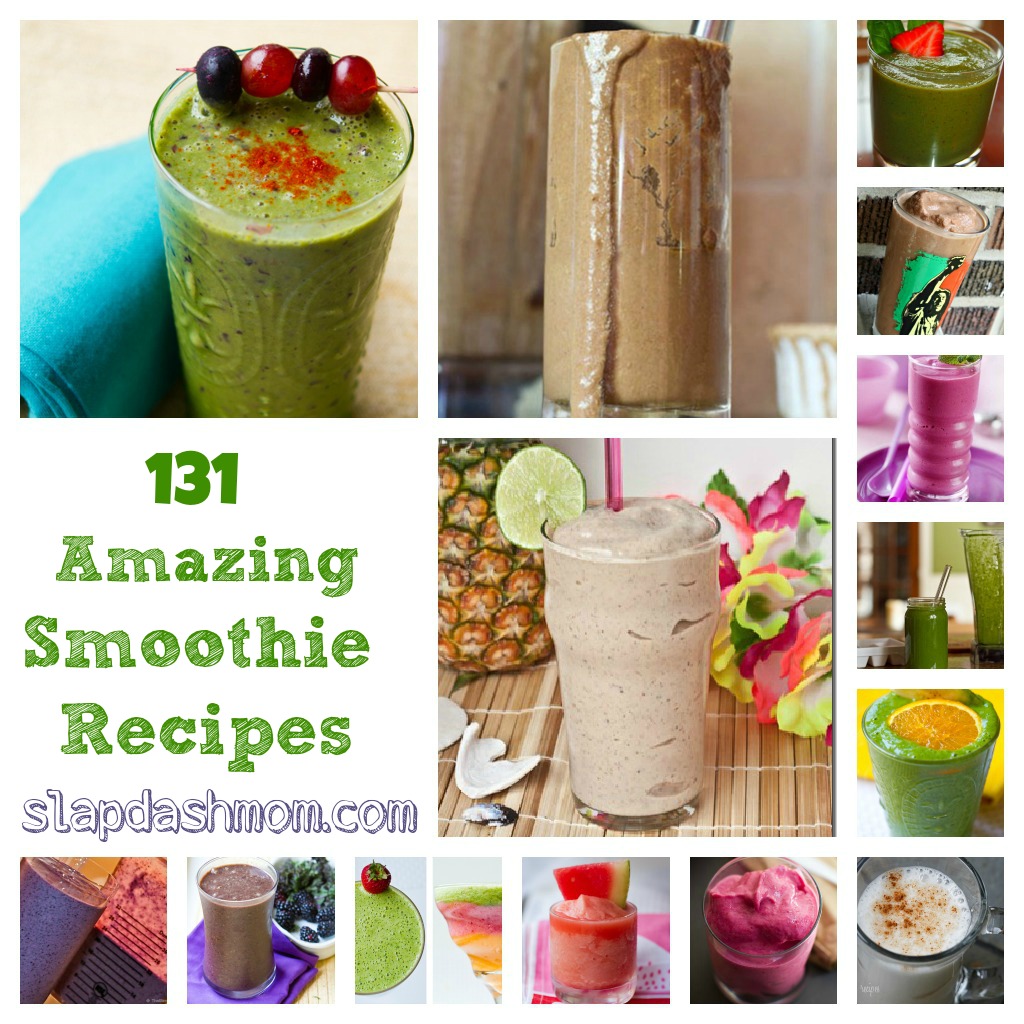 14 Healthy Green Smoothie Recipes
21 Vegetarian and Vegan Breakfast Smoothies
3 Spring Smoothies
Green Monster Spinach Smoothie
Purple Power-Up Green Smoothie
Blueberry Green Kiwi Zinger Smoothie
Sunny Sweet Spring Green Smoothie
Purple Berry Basil Smoothie
Healthy Peanut Butter Cup Smoothie
Killer Strawberry Kiwi Green Smoothie
Cherry Chocolate Bomb Smoothie
Flex on the Beach Smoothie
Calcium Rich Strawberry Smoothie
Chocolate Cake Batter Smoothie
Protein Packed Blackberry Smoothie
Need more smoothies? Check out my Pinterest Board FULL of them!