Easy Superhero Costumes to Make Every Day Super!
This post may contain affiliate links. Please read my Disclaimer and Privacy policy for more information.
Halloween is my favorite holiday ever! If you've followed my blog for any amount of time, though, you already know that. I write about Halloween costumes a lot. These easy superhero costumes are no different. Are you ready to be amazed? There's SO much talent out there – from creating the costumes to inspiring you to create your own, I'm just blown away.
While you're here, check out my Creepy DIY Halloween Dolls.
Easy Superhero Costumes
Who's your favorite superhero? Is it Batman, or maybe Captain America? Mine is Thor (because helllooooo Chris Hemsworth)! These easy superhero Halloween costumes will have your kids excited about dressing up for Halloween (or just to play around the house afterwards!)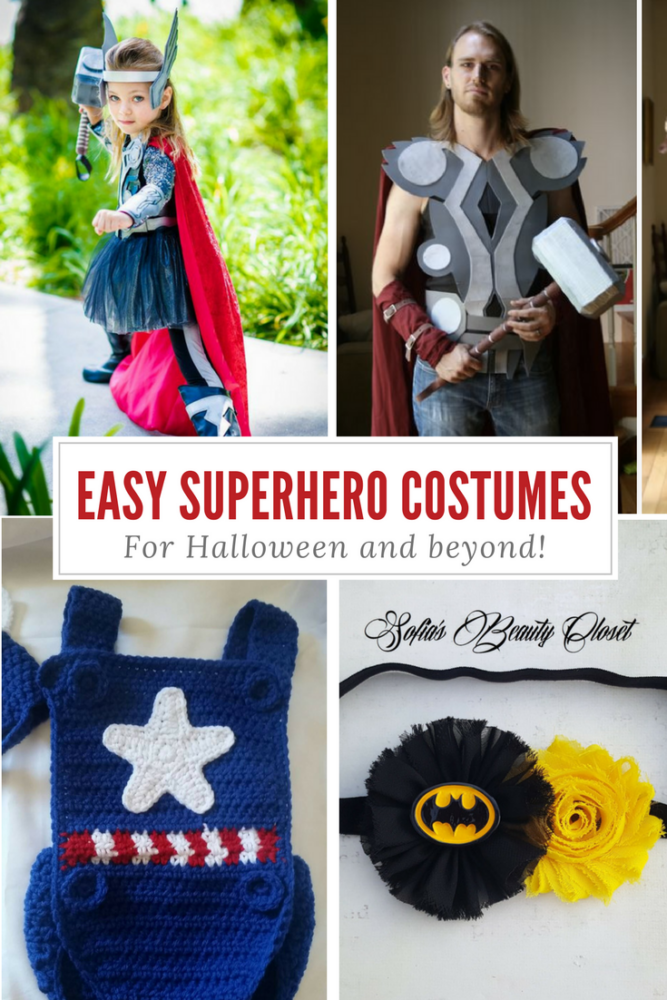 Batman Halloween Costume
Batman costumes have and always will be a hit among young boys (and now girls!) for Halloween. The masked Superhero is a comic legend and movie star! While Batman isn't MY personal favorite, I know he's super popular, especially for Halloween. A Batman Costume would be perfect this Halloween for any Batman fan! Buy a full Batman costume if you don't have time to make your own. There are many options.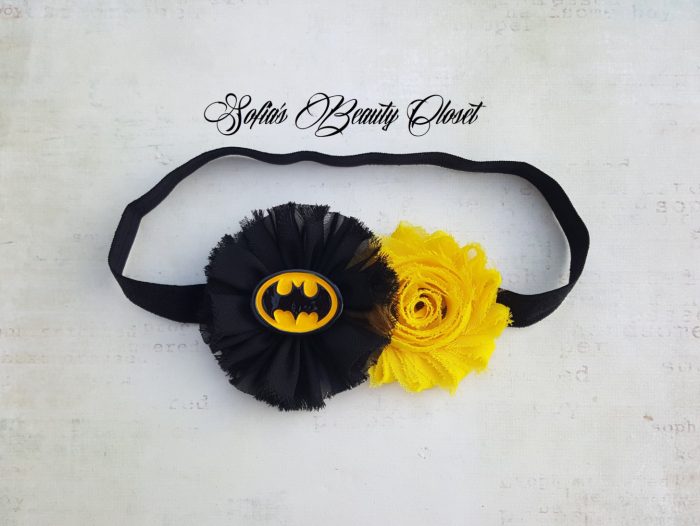 Accessory options include: Batman's grappling hook, wrist cuffs, headband, and of course Batman's signature mask (you can print at home!). You can get a Halloween pail that closely resembles the masked crusader and let them pretend they're the Dark Knight out to fight crime (and get candy) in Gotham City.
Full DIY Batman Costume
Gorgeous Batman Makeup DIY
Captain America Halloween Costume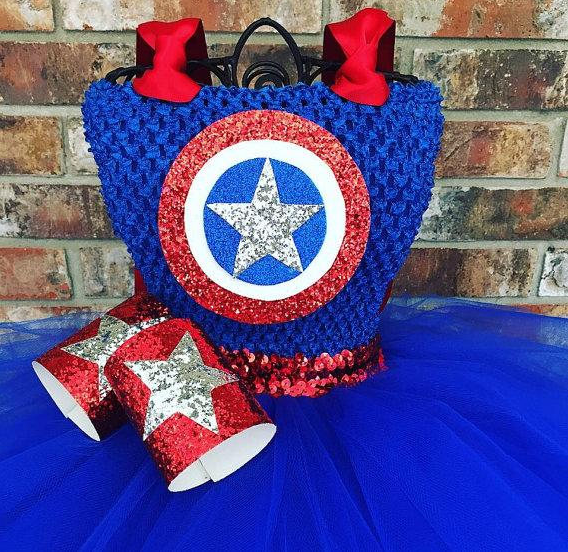 An Avengers favorite, Captain America is easy to recreate for Halloween! You need some red, white, and blue… oh, and lots of muscle! It's fun to dress up as Captain America whether you're a boy or a girl. I found tons of options for girls on Etsy (see above!) and even babies (see below!). Buy the full Captain America costume here.
There are other accessories that complete the Captain America costume look. Start by getting your child some red boot covers and of course, Captain America gloves. Captain America wouldn't be complete without his trusty red, white, and blue shield. If your costume doesn't come with the shield, you need to buy it separately or make your own. If you have rough ones who might start jabbing each other with the shield, you can buy a softer version or make one out of felt.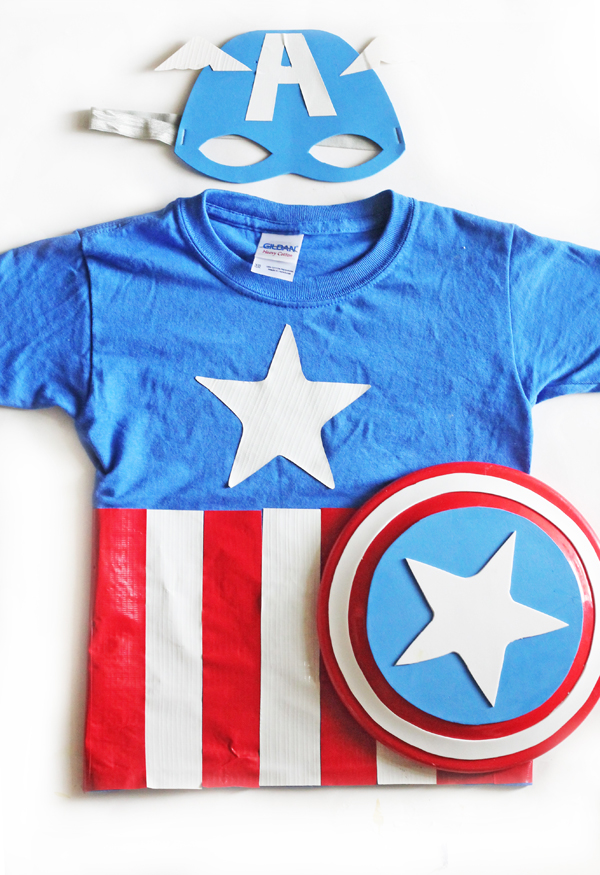 DIY Captain America Costume (made out of a t-shirt!)
DIY Captain America Shield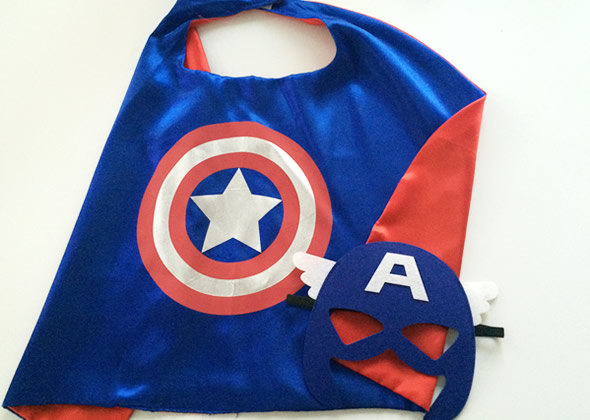 Thor Halloween Costume DIY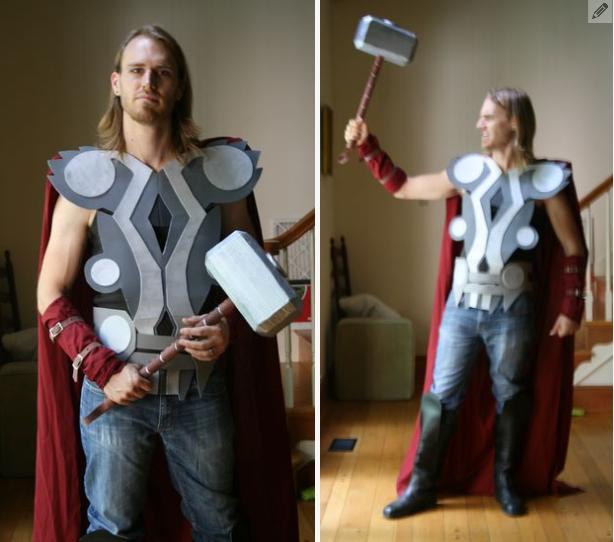 Thor wields a heavy hammer that no mere mortal can lift! If you are running out of time and need to buy a costume, you'll just need to add a helmet and hammer. Or if you buy a costume that doesn't come with shoes, just pair it with black boots or sneakers. Some costumes come with shoe covers (like this one: complete Thor costume).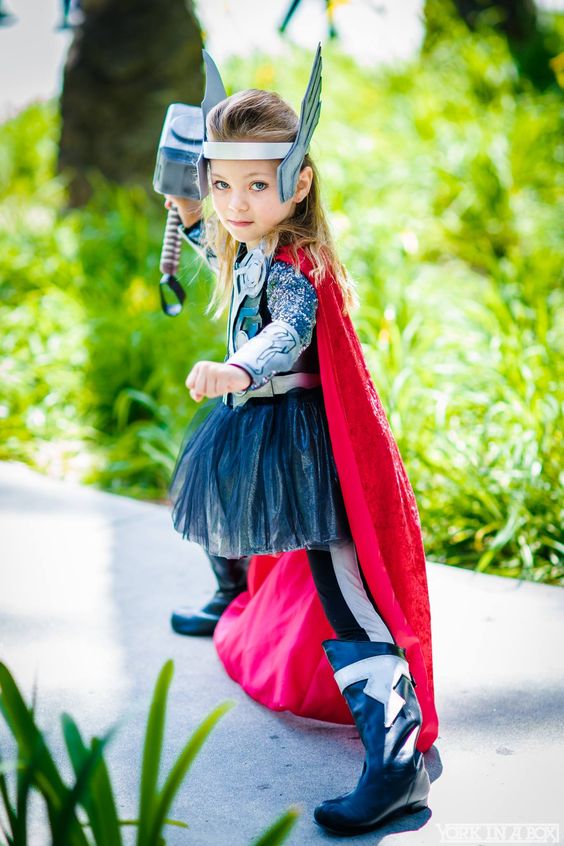 Have some time? You can easily create your own DIY Thor Costume:
Full Thor Costume Tutorial
Thor Helmet Tutorial
Thor Hammer DIY
Follow this tutorial to transform into Deadpool!
Other Halloween Costumes You Might Like:
Click the image to be taken to the tutorial!