DIY Fabric Tutu Lion Costume
This DIY fabric tutu is pretty simple to make and is super versatile.. you can literally make almost any fabric into a tutu for your costume!
Check out my other post for more DIY Halloween Costumes!
Huge thanks to Taylor from The Tailored Mama for letting me borrow her gorgeous Audrey again.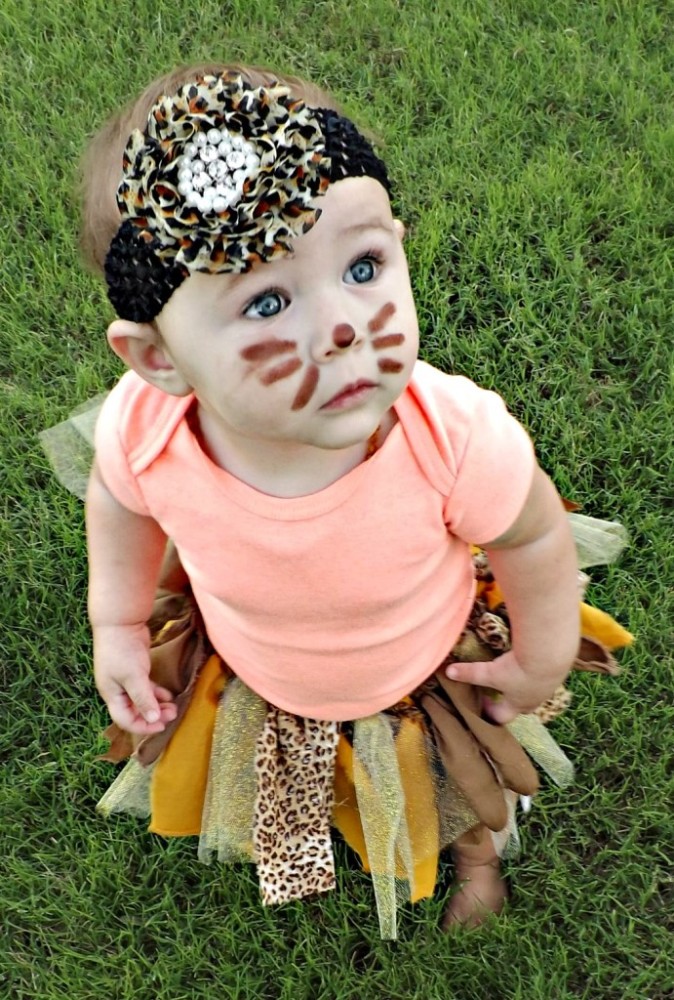 DIY Fabric Tutu Lion Costume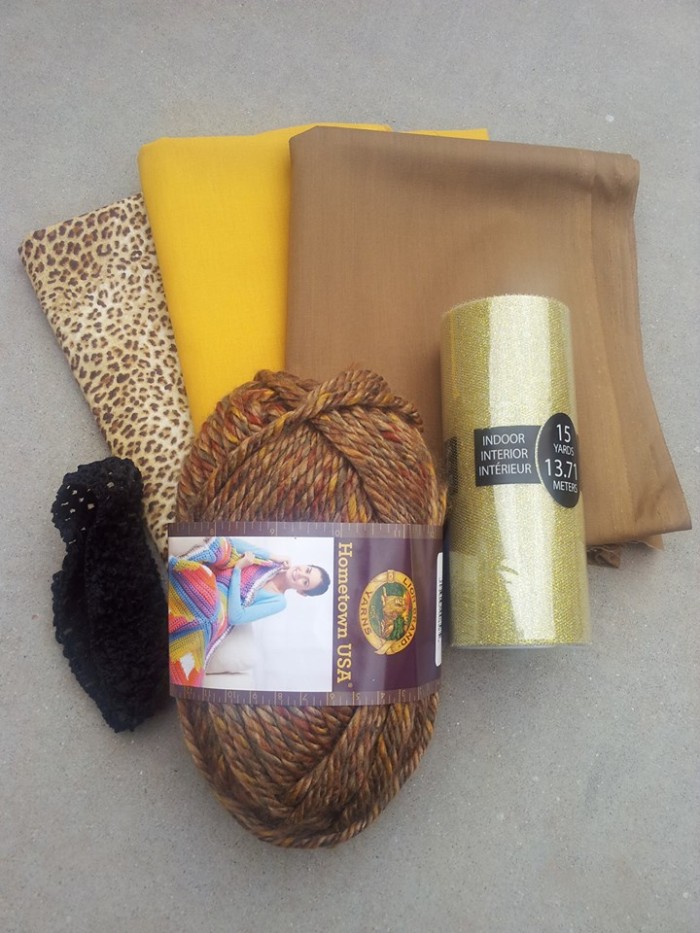 The supplies you'll need really vary based on what you're making, how big the tutu will be, etc.
To make this size 12 months tutu, I used a crochet headband and about two yards of fabric.
The length of the strips will be double the length you want the tutu, plus about 2 inches to make room for the (loose) knots.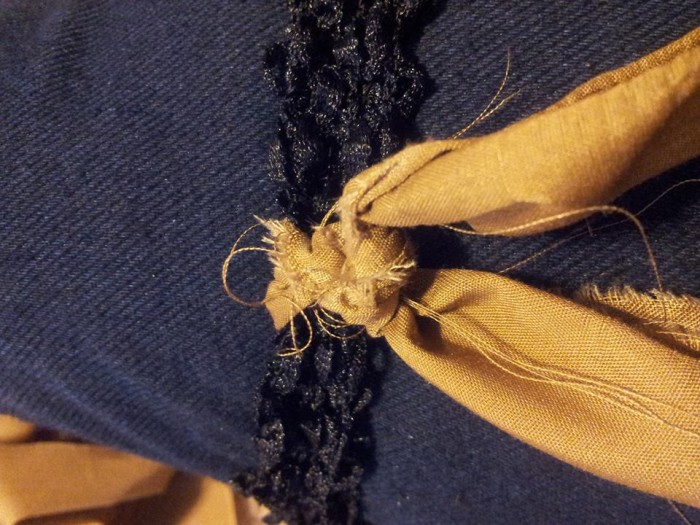 It was easiest for me to put the crochet headband around my thigh, and tie the fabric in loose double knots. If you're making a bigger tutu, you can use ribbon or elastic for the waistband.
Tip: Instead of cutting the strips of fabric, I tore them so it gave it a little more "rugged" look.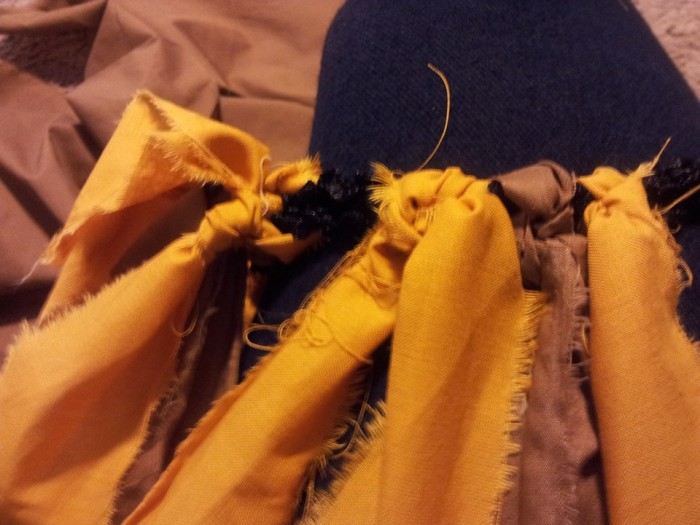 Keep tying knots, close together, until the entire tutu is covered.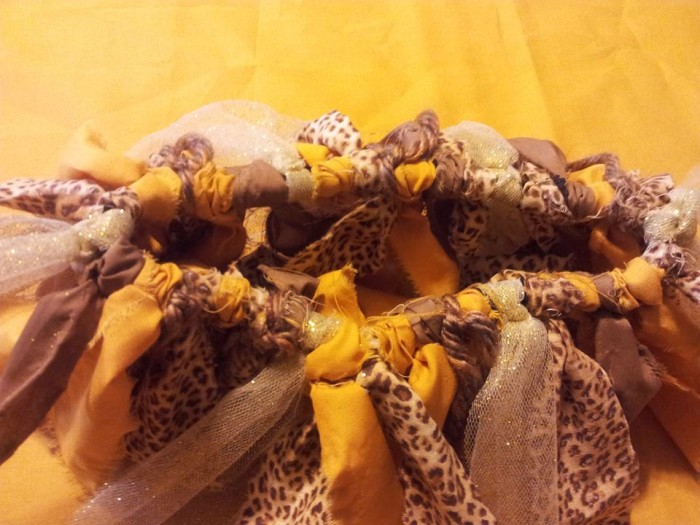 Add some yarn, tulle, or other embellishments that match the costume.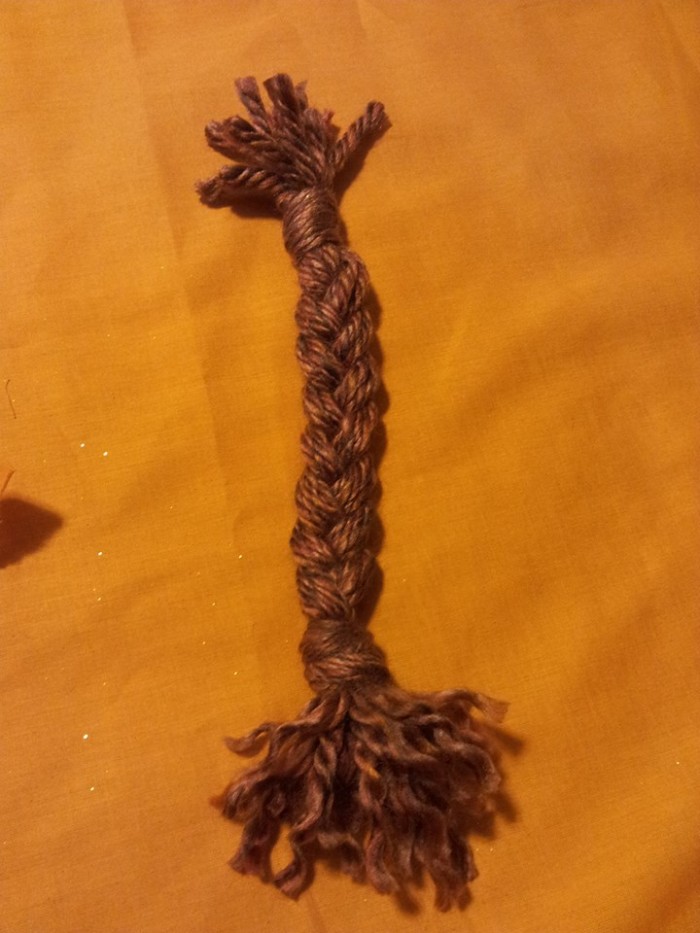 I made the tail with several pieces of yarn braided together. You can attach it to the tutu with another piece of yarn, or even a safety pin.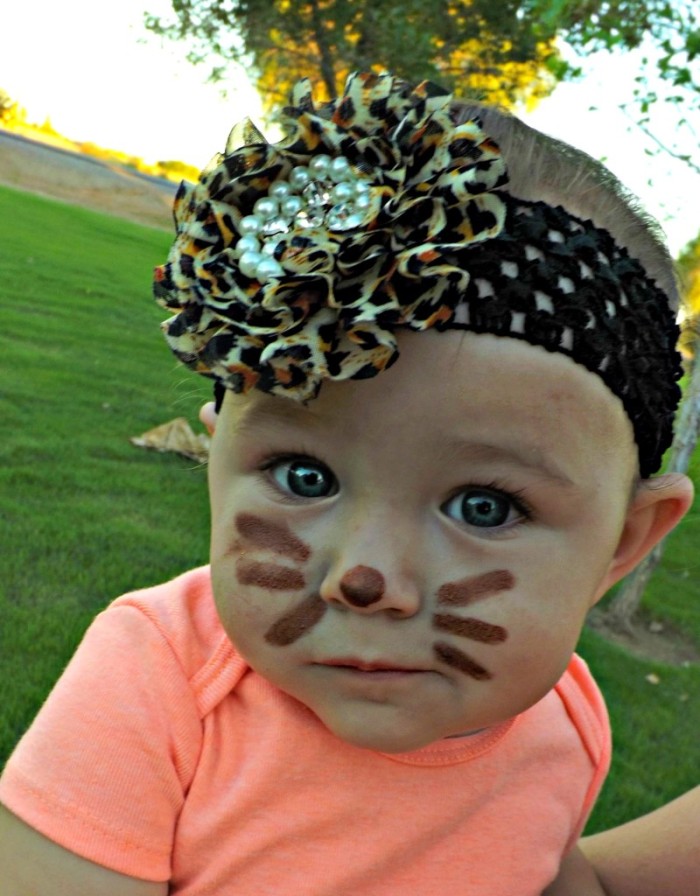 The headband was made with a crochet headband, plus a flower glued on. Super simple! Just have fun and use your imagination.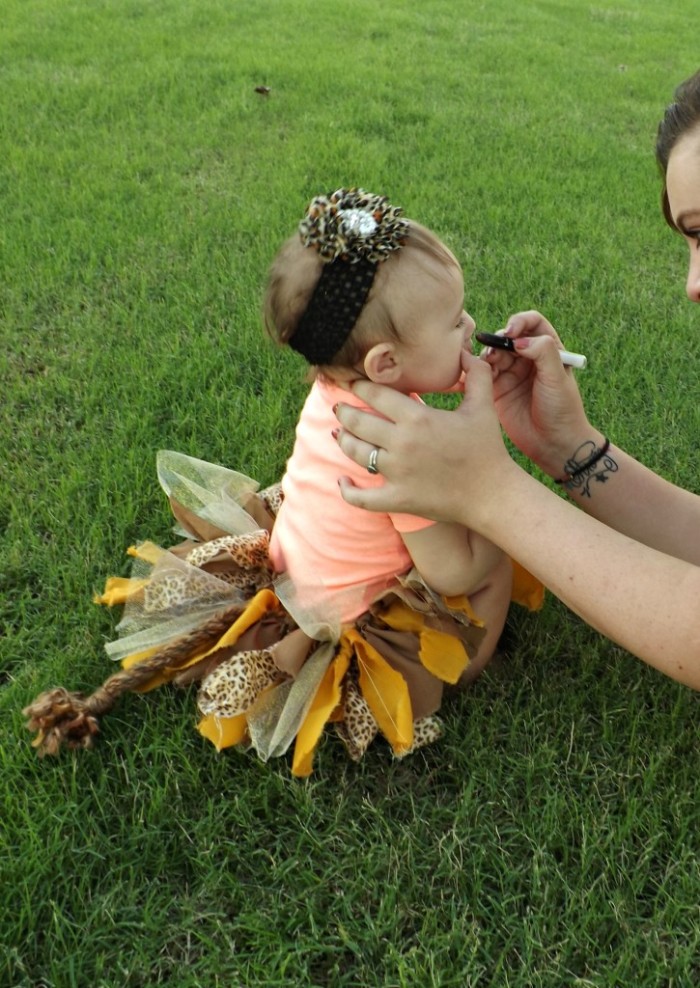 Add a few little whiskers, and a brown nose with an eye brow pencil, and you're ready to go!