$1 DIY Paper Doll Costume Tutorial
This post may contain affiliate links. Please read my Disclaimer and Privacy policy for more information.
This Paper Doll Costume is SO fun and simple to make!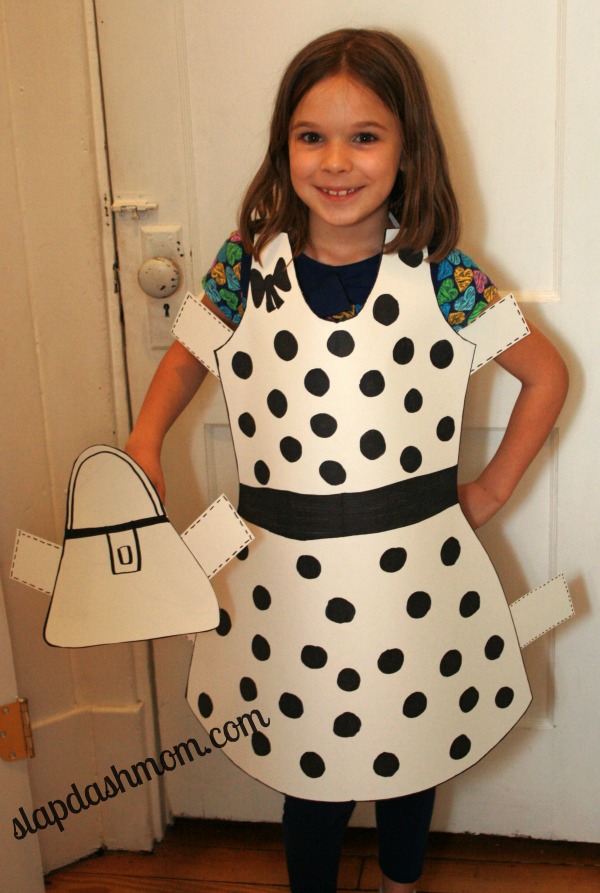 Have your little one grab his or her favorite outfit, and use it for inspiration.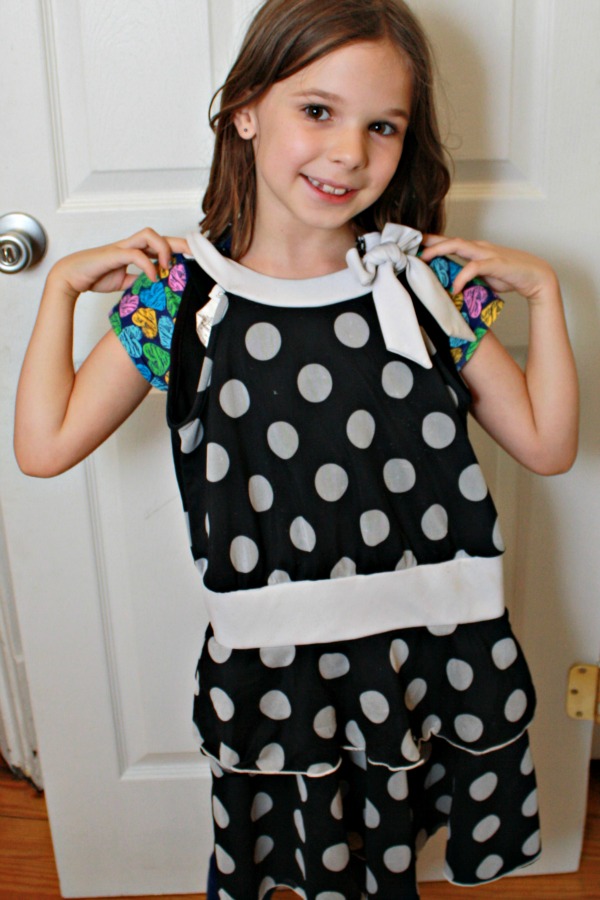 You'll need:
Outfit for inspiration
Posterboard or Foamboard
Sharpie(s)
Scissors
Yarn or elastic
Tape


Directions:

Using the outfit your child chose as inspiration, trace it out onto the posterboard or foam board. I used posterboard, but I think foam board would be nice because it doesn't bend.

Cut the outfit out, and then make little "tabs". I would make the dashes BIGGER than the ones in the photo. Attach the tabs with tape. We used black duck tape.

Secure yarn or elastic to the outfit around the waist and neck areas. We used yarn, just because we had it on hand.

Total cost for this project, for us, was $0. If you didn't have the posterboard or foamboard on hand it could cost $1, but other than that most of these supplies can be found around the house. You could have a LOT of fun with these outfits.

This Paper Doll costume is a great last minute costume idea, and takes maybe an hour to make!