Vegetarian Meal Plan for the Year: May and June
In May and June, it's hot! So, this vegetarian meal plan is all about salads and stuff that doesn't take too long to cook. Nobody wants to have an oven on for 2 hours when it's 110 degrees out, right? :)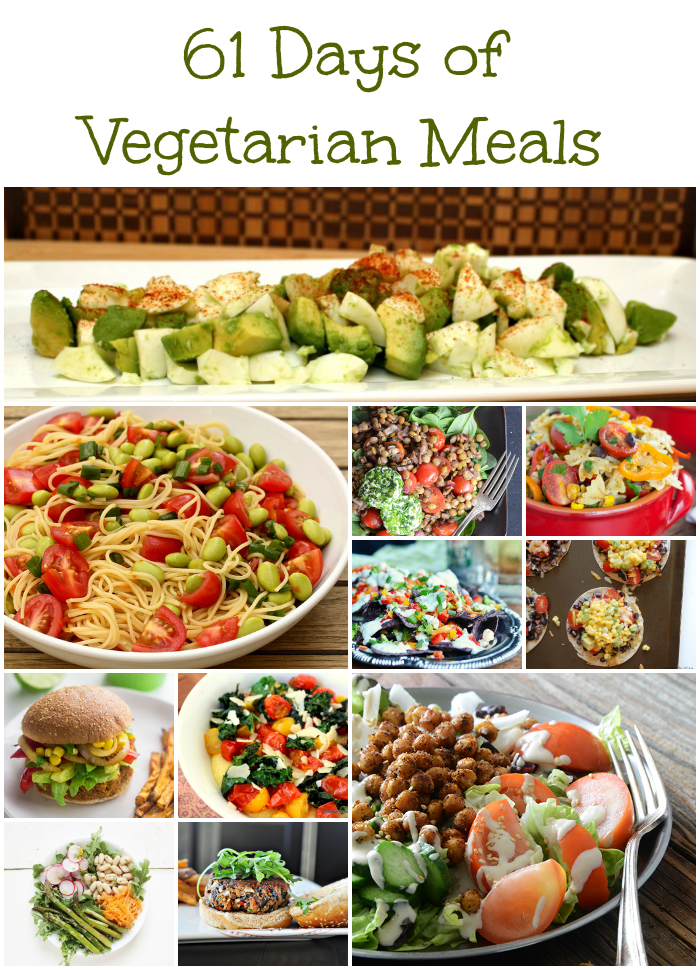 Vegetarian Meal Plan for the Year: May and June
Check out January and February, and March and April, too!
Vegetarian Meal Plan: May
1. Hummus Pita Pizzas
2. Cool Veggie Lime Nachos
3. Edamame Noodle Salad
4. Quinoa Stuffed Peppers
5. Roasted Chickpea Salad
6. Broccoli Pesto Pasta
7. Black Bean Burgers
8. Southwest Pasta Salad
9. Parmesan Polenta with Kale and Cherry Tomatoes
10. Veggie and Tofu Noodle Bowl
11. Avocado Toast with Fried Cheese
12. Broccoli Slaw with Sweet and Spicy Dressing
13. Spinach Basil Pesto
14. Sweet Potato Veggie Burgers
15. Broccoli Cheddar Pasta Salad
16. Quinoa Fajitas
17. Hummus Lavash Sandwiches
18. Summer Fruit and Bleu Cheese Salad
19. Caprese Pasta Salad
20. Vegan Avocado Sushi Rolls
21. Sweet Potato Black Bean Burgers
22. Corn Edamame and Quinoa Salad
23. Mediterranean Confetti Quinoa Salad
24. Buddha Bowls
25. Black Bean Tostadas with Corn Relish
26. Pesto Pasta Tortellini Salad
27. One-Pan Farro
28. Lentil Salad With Herbed Goat Cheese
29. Avocado Egg Salad
30. Summer Vegetable Tart
31. Veggie Tortilla Cups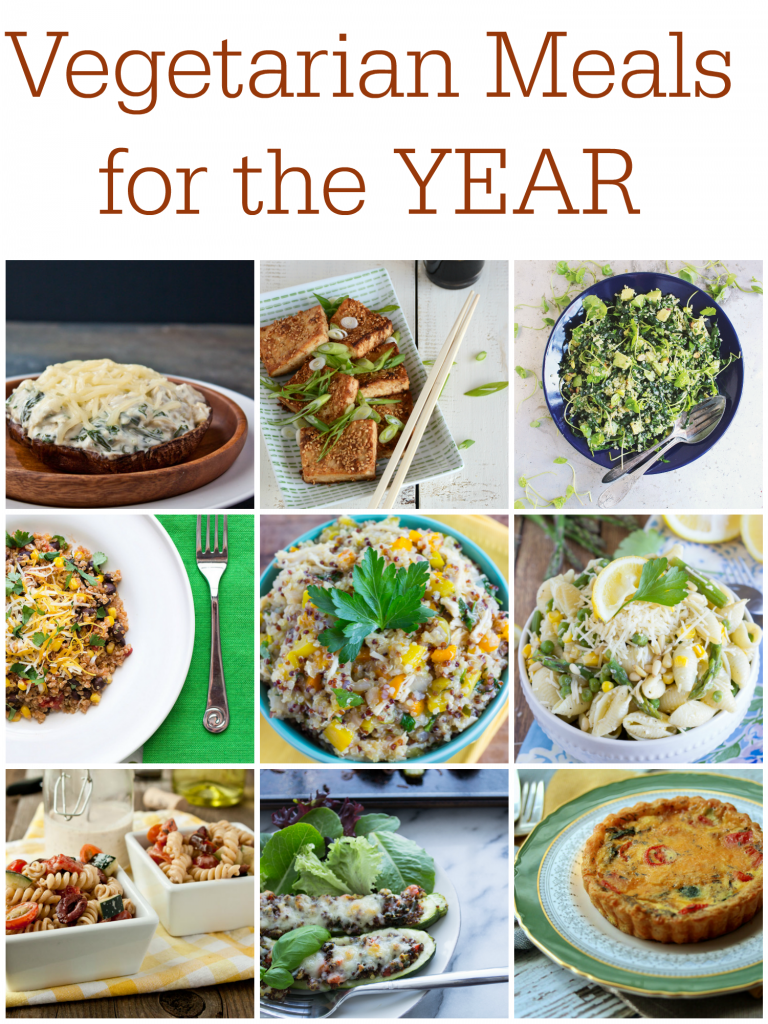 Vegetarian Meal Plan: June
1. Sesame Crusted Tofu
2. One-Pan Mexican Quinoa
3. Spinach Artichoke Stuffed Portobellos
4. Veggie and Quinoa Stuffed Zucchini
5. Sauteed Ramps with White Beans and Pasta
6. Creamy Greek Pasta Salad
7. Citrus Quinoa and Chickpea Salad
8. Baked Vegetable Samosa Handpies
9. Vegan Hawaiian BBQ Pizza
10. Pear Salad with Citrus Dressing
11. Walnut Vegetable Lasagna
12. Oriecchiette Agrodolce with Kale & Walnuts
13. Four Bean Salad with Sun Dried Tomatoes
14. Quinoa Vegetable Dish
15. Vegetable Cheddar Tarts
16. Falafel with Roasted Vegetables
17. Wild Rice Burgers
18. Vietnamese Zucchini Noodle Salad
19. Smoked Paprika Tagliatelle with Asparagus
20. Korean BBQ Tofu Tacos
21. Butternut Squash and Pomegranat Quinoa
22. Cobb Salad with Spiced Chickpeas
23. Chickpea Avocado Feta Salad
24. Veggie Salads in a Jar
25. The Best Falafel
26. Gingered Sesame Coconut Udon
27. Yogurt Broccoli Salad
28. Super Green Quinoa Salad with Pistachios
29. Creamy Spinach Fettuccine
30. One-Pot Spring Veggie Pasta Dish
Download my Cookbook!
Love low point recipes? Grab my free cookbook!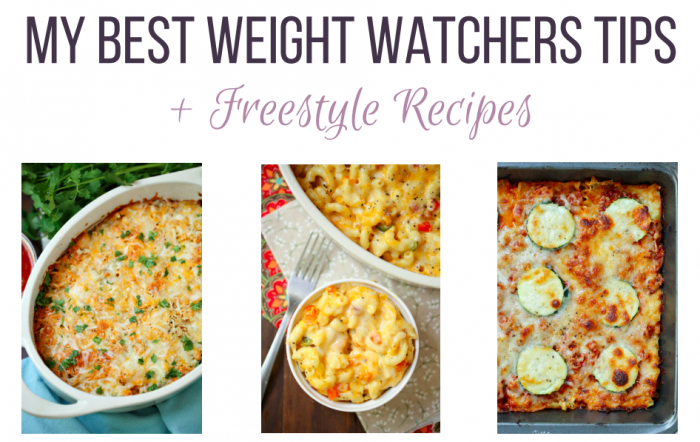 Make sure you check out and grab our printable shopping lists below to make it easy when you are in store to grab the best WW FreeStyle friendly foods and snacks!
Weight Watchers Walmart Shopping List
Weight Watchers Target Shopping List
Weight Watchers Aldi Shopping List
Weight Watchers Trader Joe's Shopping List
Restaurant Guides
Chipotle Weight Watchers
Olive Garden Weight Watchers
Red Robin Weight Watchers
Taco Bell Weight Watchers
P.F. Chang's