Vegan Desserts: Delicious Recipes You Should Try
Whether you are a vegan by choice or allergic to animal products, enjoying dessert after a meal does not have to be an awkward ordeal. Together with your non-vegan friends and family, you should also be able to enjoy a sumptuous vegan dessert.
Your dessert menu does not have to be the same old; you should diversify your taste, and making desserts yourself would also be best. Replace ingredients such as cow milk with almond milk, egg yolks with tofu, bananas, or peanut butter. Here are vegan desserts you should try this fall.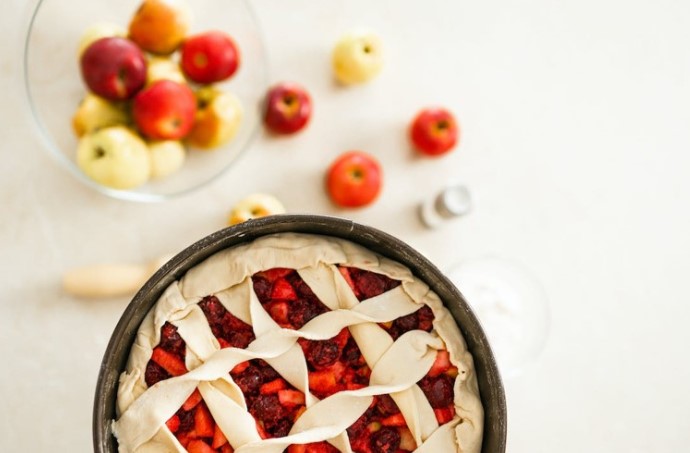 Chocolate Chip Cookies
Chocolate chip cookies are a favorite for adults and kids. This vegan dessert is undoubtedly yummy, soft and full of texture. Chocolate chip cookies are a favorite for adults and kids and they pair well with a nice cup of matcha tea, black tea or even hot cocoa.
Here are the ingredients you will need to make ten servings of cookies.
● 2 cups All purpose flour/ oat flour
● 1/2 teaspoon Baking soda
● 1 teaspoon Vanilla extract
● 1/4 cup Almond milk
● 1/2 cup Vegan butter/ vegetable oil/ coconut oil
● 1/2 cup Sugar
● 3/4 cup brown sugar
● 4 ounces Chocolate chunks
Instructions
Combine all the dry ingredients and then the wet ingredients to form a dough
Cover the dough with wrapping paper and let it sit in the refrigerator for at least an hour.
Remove the dough and form balls, placing them on a well-greased cookie tray.
Preheat the oven to 180 degrees celsius and place the tray in the oven.
Let the cookies bake for at least 10 minutes and remove once done.
You should be able to eat the cookies 2 to 3 days after baking before they go bad.
Vegan Cheesecakes
Light and smooth cheesecakes are a delightful dessert that is easy to make. Cheesecakes can include nuts; however, the cheesecake becomes overly dense, not to mention the need for a powerful blender.
To make the vegan cheesecake, you will need the following ingredients for 12 servings.
● 11/2 cups Oreos/ graham crackers
● 5 tablespoons Coconut oil
● 32 ounces of Vegan cream cheese
● 13 ounces of Coconut cream
● 4 tablespoons Cornstarch
● 3 tablespoons Lemon juice
● 1/4 cup Sugar
● 2 teaspoons Vanilla extracts
Instructions
Preheat the oven to 180 degrees celsius and prepare a springform pan using two layers of aluminum foil. Coat the pan with a bit of oil.
Crumble the crackers in a bowl and add sugar and coconut oil to form the cheesecake's crust.
Press the mixture onto the springform pan. Ensure you press them evenly on the pan.
Make the filling using cream cheese, coconut cream, cornstarch, sugar, lemon juice, and vanilla extract. Before adding the other filler ingredients, remember to beat the cream cheese until fully smooth.
Pour the filling onto the pan having the crust and shake lightly for uniform spreading.
Place the pan in the oven and bake for 40 minutes. Remove the cake and let it cool for 10 minutes before putting it in the fridge for 4 hours to firm up.
Serve with toppings of your choice.
You might ask, how long does the cheesecake last? Well, it should be good to eat 3 to 4 days after baking. You should store it properly in the fridge. Otherwise, the cheesecake will start forming mold and taste sour.
If you are looking for a WeightWatchers version of Cheesecake, you should try my delicious recipe here. You will find all of my delicious recipes on my blog
Pumpkin Chocolate Brownies
It is fall, and pumpkins are in season. Why not make use of their abundance by making pumpkin chocolate brownies? This dessert is often easy to make.
Here are the ingredients you need to make about nine brownies.
● 2/3 cup Pumpkin puree
● 2/3 cup vegan butter
● 1 cup Brown sugar and salt
● 1 teaspoon Vanilla extract
● Cocoa powder
● 1 cup All purpose flour
● 1 teaspoon Baking powder
Instructions
Preheat the oven to 180 degrees celsius and prepare your baking pan by greasing it at the bottom and sides.
Mix the pumpkin puree, vegan butter, brown sugar, and vanilla extract, preferably with an electric hand mixer.
Add one cup of all-purpose flour, baking powder, and salt to the mixture and mix well.
Separate the mixture into two to form individual layers of the brownies.
Add extra pumpkin puree, spices such as Cinnamon, and flour to the first mixture. Stir the mixture well to ensure all ingredients are well mixed.
To the second mixture, add cocoa powder and stir until uniformly mixed.
Add the chocolate mixture to your greased pan and scrape all the leftover mix using a spatula. Make sure it is uniformly spread.
Bake in the oven for 30 minutes, and use a toothpick to check if the brownies are ready.
Once fully baked, remove the brownies, let them sit for 10 to 15 minutes, and cut them into squares.
Brownies last long when stored properly, with ones stored in a freezer likely to last up to 4 months.
Apple Pie
The signature dessert of fall, apple pie, is almost everybody's favorite dessert as it reminds them of their childhood. This dessert will require the following ingredients for six servings
● 21/2 cups All purpose flour
● A teaspoon of salt
● 1 tablespoon of sugar
● 1 cup Vegan butter
● 6 tablespoons Ice water
● 7 Apples
● 1 Zested lemon
● 5 tablespoons Cornstarch
● 1/2 cup Lemon juice
● 1 tablespoon Coconut oil
● 4 teaspoons Cinnamon
Instructions
First, you will need to mix the flour, sugar, vegan butter, ice water, and salt to form a dough. This mixture will form the crust of the apple pie.
Divide the dough into two sections for the layers of your apple pie.
For the filling, mix peeled and thinly sliced apples with sugar, lemon zest, lemon juice, cornstarch, salt, and teaspoons of coconut oil and cinnamon.
Roll a disc of the dough and gently place it on the bottom of a greased pie dish and press against the sides. Remove all excess dough that protrudes from the pie dish.
Input the filling in the dish, making sure you gently spread it uniformly using a spatula.
Cover the filling with the second rolled dough. Ensure it is fully covered and the excess dough is trimmed off. Remember to sprinkle oil on the top of the crust.
Let it bake for an hour until golden brown. You must then take it out and let it sit for 10 minutes to cool.
Final Thoughts
By common belief, vegan desserts are incredibly delicious, surpassing those made with animal product ingredients. You can replace animal products with similar vegetable-based products. You can use the recipes above and experiment with other recipes.