No Carve Pumpkin Decorating: Foam Pumpkin & Cookie Cutters
This post may contain affiliate links. Please read my Disclaimer and Privacy policy for more information.
When looking for no carve pumpkin ideas on Pinterest, I really lucked out! There's everything from paint, to glitter, to sequins and thumbtacks. I hate carving pumpkins so all of these ideas make me really happy! We did our own simple take on no carve pumpkins this week, in preparation for Halloween!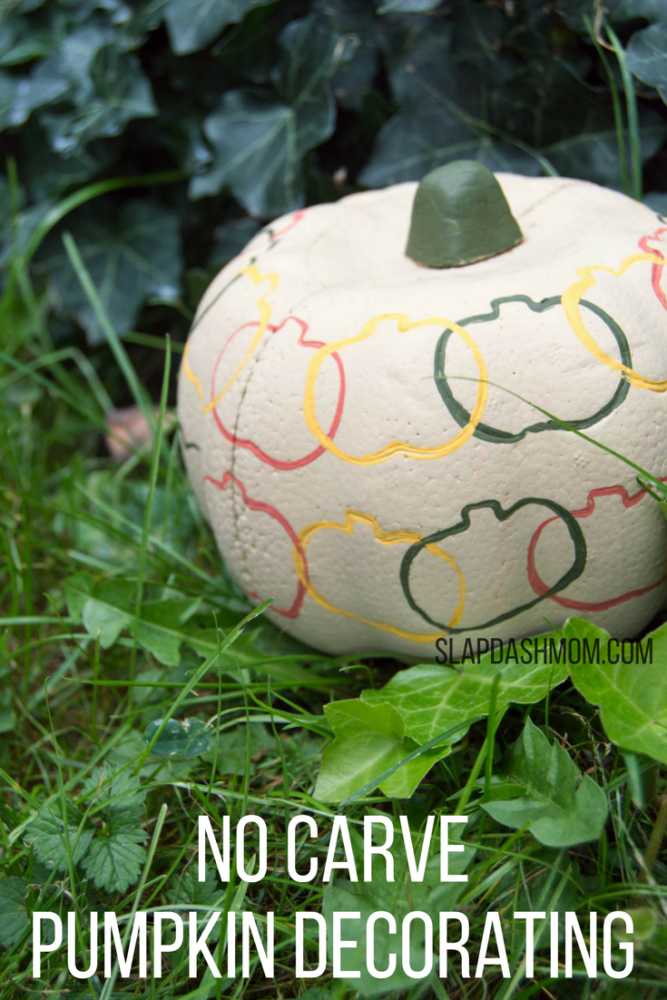 What you need:
Pumpkin (we used a foam pumpkin)
Acrylic Paints
Foam Paint Brush
Cookie Cutters (we used a pumpkin shaped one)
Decorating Pumpkins Without Carving
Paint your entire pumpkin a light color using a foam paint brush. Let dry. Squeeze colors you will use for the design out on a newspaper, paper plate, or another disposable item.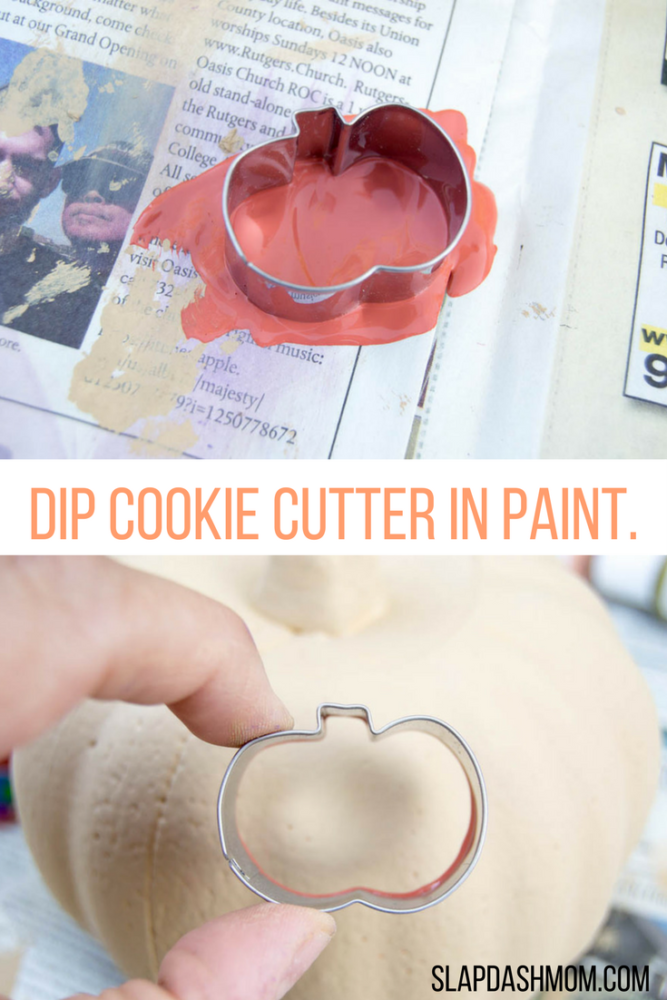 Use the cookie cutter to lightly dip into a color, ensuring it is all the way around the edges. Press cookie cutter firmly on the pumpkin where you would like it to go.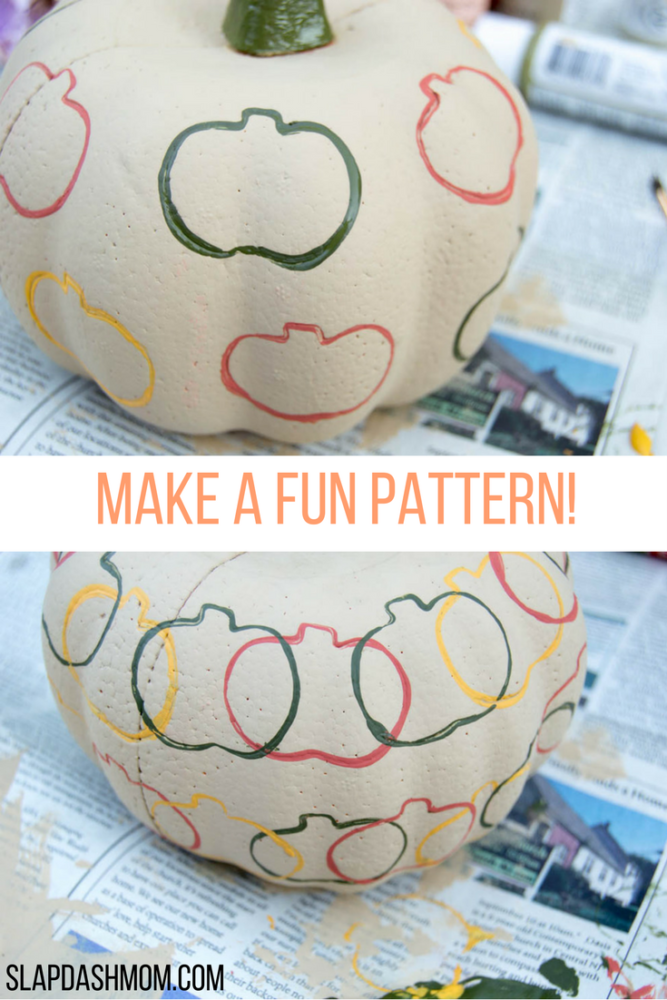 Wipe cookie cutter off in between colors. Paint stem green.
Add colors/patterns randomly, or make a specific pattern. The possibilities are endless!
More Halloween Posts:
After you've worked on some no carve pumpkin decorating ideas, click on the photo to be taken to the rest of my posts!