Healthy Trail Mix with Popcorn

I've been talking about losing weight off and on for several years, but since moving to Arizona I have completely slacked off. After we get back from Hawaii, I'm going almost completely sugar free, which is going to be a HUGE change. Because of that, we've started making little changes as a family – starting with our Family Night rituals.
In the past, we've loaded up on junk food and soda. Tonight, we tried a new recipe using Orville  Redenbacher's Smartpop Popcorn.
I also like this with Skinnypop Popcorn. 

The kids are all about helping us cook, but I kinda freak out when the gas stove is involved. So, I microwave what I can and then hurry up and sneak and do the rest when they're not around. ;) This healthy trail mix makes me happy because it's healthy, and makes the kids happy because they can make it without much supervision.
Healthy Trail Mix with Popcorn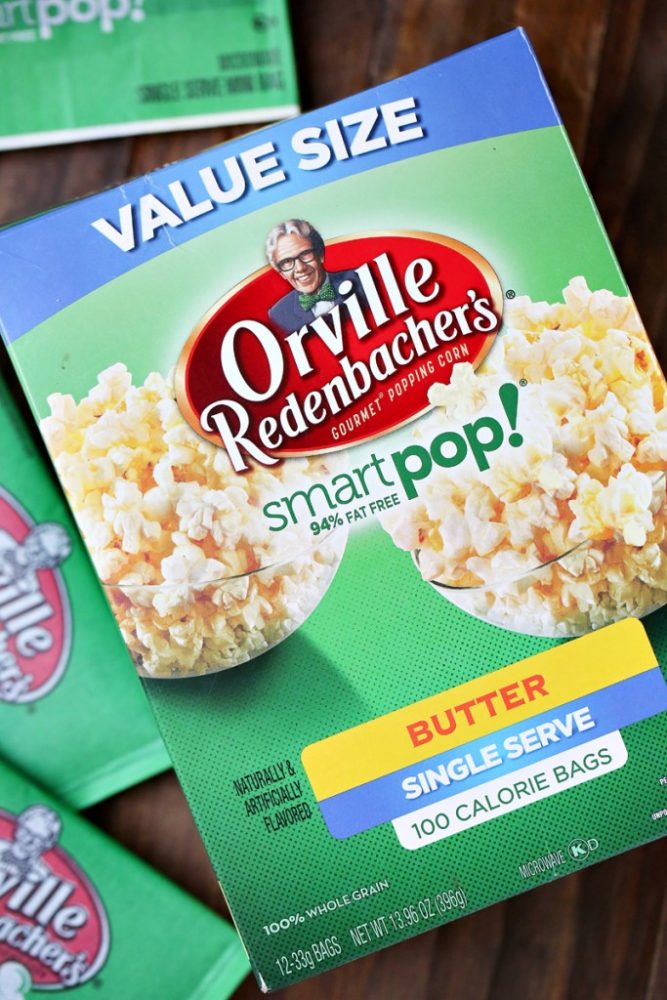 Obviously it's important to start with the highest quality ingredients, including Orville Redenbacher's SmartPop®. It's 94% fat-free, and 100% full of flavor! Orville Redenbacher's is a household name, and has been since I was a kid. I remember popping popcorn for my family and mixing it with peanut butter.
I used to sit and watch Happy Days and Laverne and Shirley while eating the popcorn until I was so stuffed I'd burst :) Oh, those were the good old days.
Now, I'm more focused on healthy recipes and it's easy to work this healthy trail mix into a fun family night filled with healthy munchies!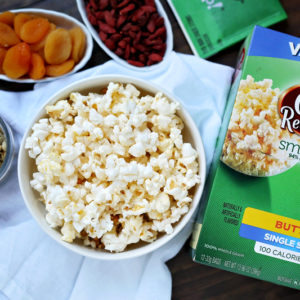 Ingredients
1

Package

Orville Redenbacher's SmartPop Popcorn

1/4

cup

dried apricots cut small

1/4

cup

goji berries

1/4

cup

sunflower seeds

handful

chia seeds
Instructions
Pour into a bowl and add all the other ingredients

Mix and enjoy while still warm!
Share on Facebook
Nutritional information is provided as a reference, using an online calculator. We recommend verifying the information independently.
Research has shown that microwave popcorn such as Orville Redenbacher's SmartPop® leaves snackers feeling more satisfied and fuller than the same 100-calorie portion of other snacks like bars, almonds or pretzels.
Did you know that Orville Redenbacher himself selected a small group of family farmers to grow his exclusive popcorn kernel? Third-generation family farmers still grow Orville's non-GMO, 100% whole grain kernels. They're lighter and fluffier than ordinary popcorn, and they're the only leading popcorn brand who uses real butter. And y'all know how I feel about butter. Mmmmm.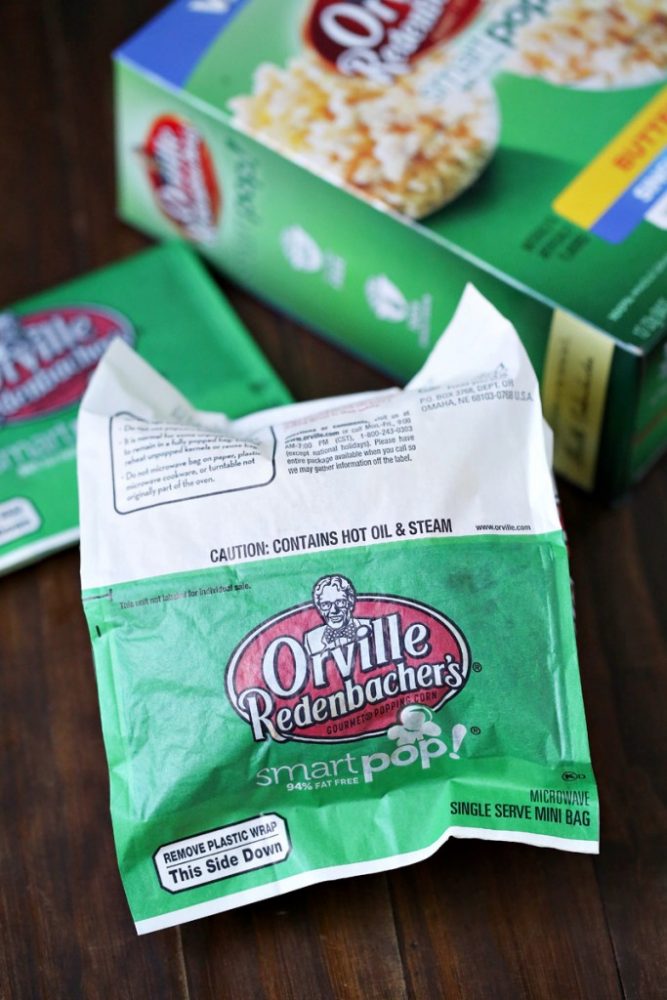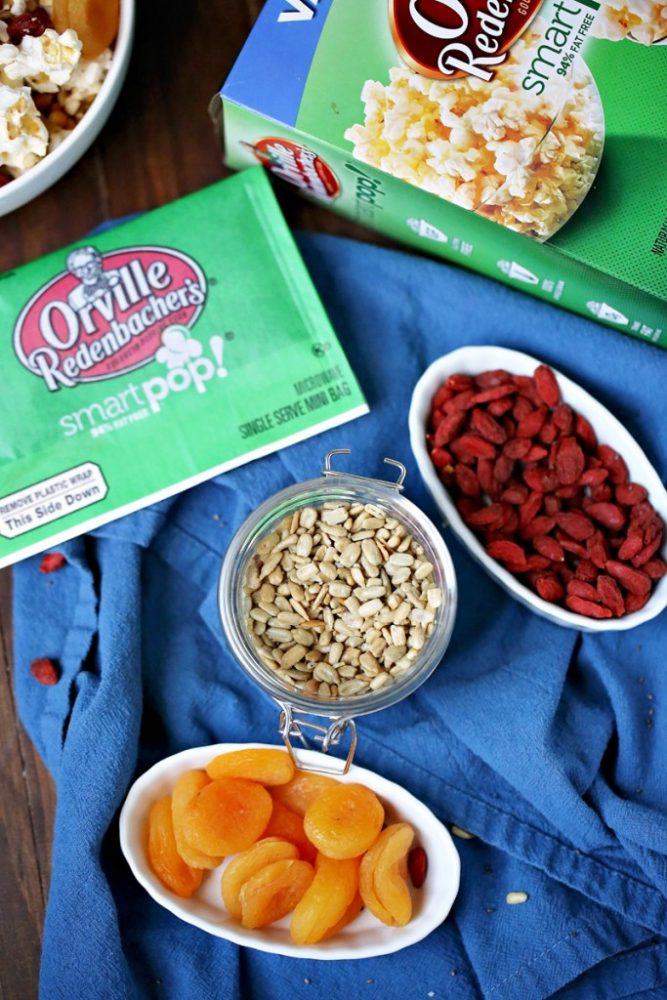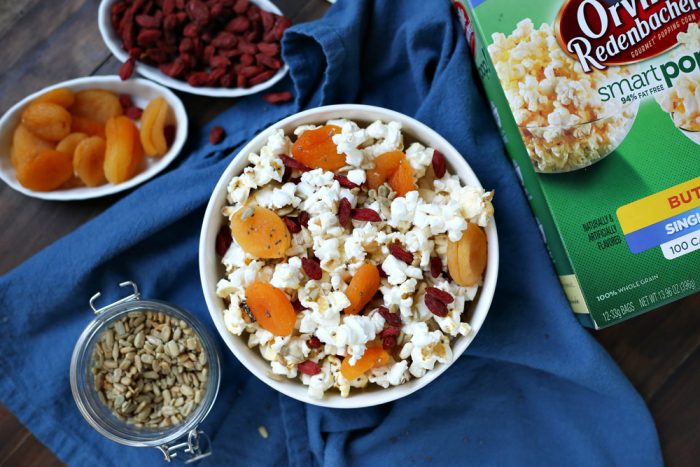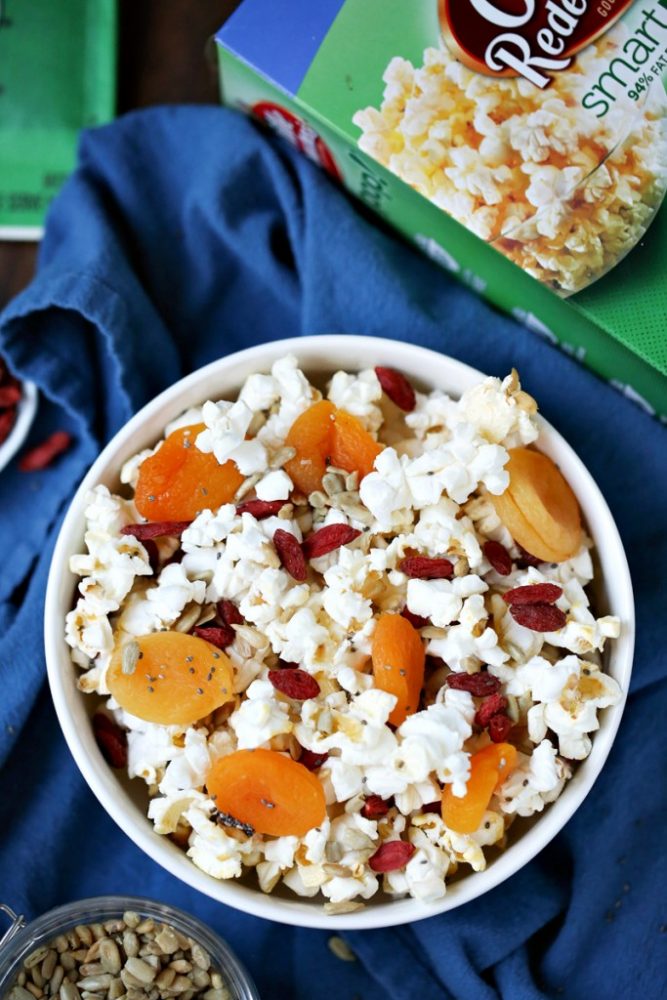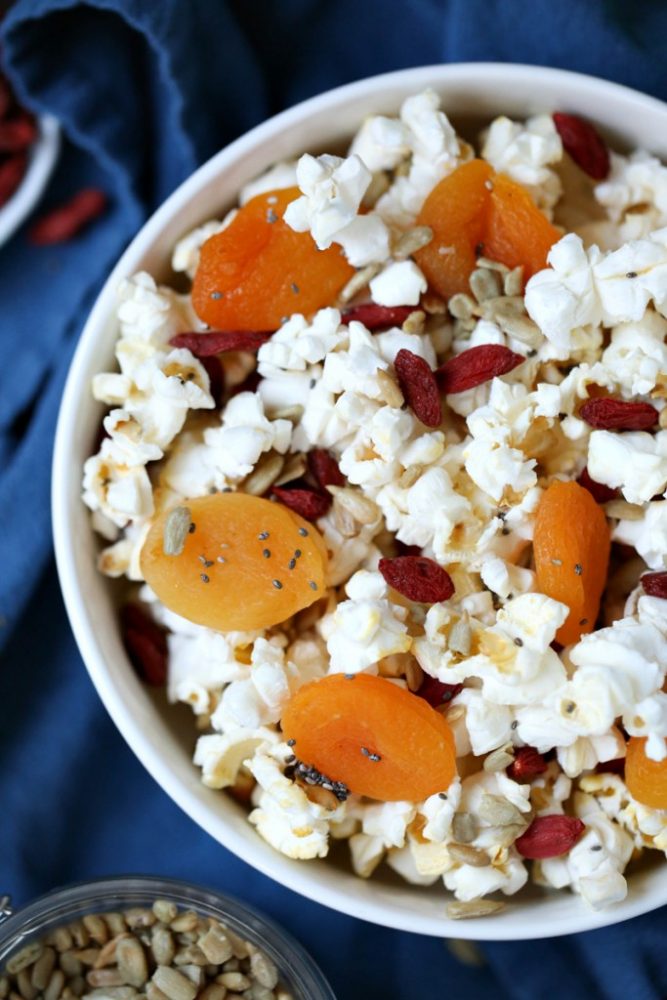 What do YOU like to mix your popcorn with? Leave your healthy snack tips in the comments!