Healthy Trail Mix with Popcorn

I've been talking about losing weight off and on for several years, but since moving to Arizona I have completely slacked off. After we get back from Hawaii, I'm going almost completely sugar free, which is going to be a HUGE change. Because of that, we've started making little changes as a family – starting with our Family Night rituals. In the past, we've loaded up on junk food and soda. Tonight, we tried a new recipe for this sponsored post using Orville Redenbacher's microwave popcorn.

The girls are all about helping us cook, but I kinda freak out when the gas stove is involved. So, I microwave what I can and then hurry up and sneak and do the rest when they're not around. ;) This healthy trail mix makes me happy because it's healthy, and makes the girls happy because they can make it without much supervision.
Healthy Trail Mix with Popcorn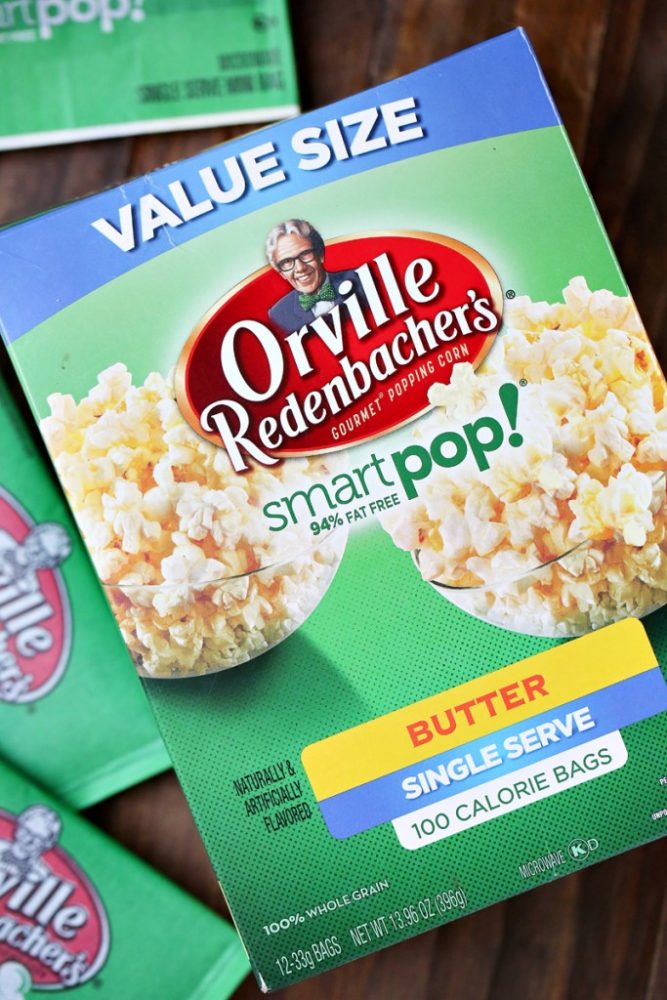 Obviously it's important to start with the highest quality ingredients, including Orville Redenbacher's SmartPop®. It's 94% fat-free, and 100% full of flavor! Orville Redenbacher's is a household name, and has been since I was a kid. I remember popping popcorn for my brother and mixing it with peanut butter. We'd sit and watch Wheel of Fortune while eating the popcorn. Now, it's easy to work this healthy trail mix into a more active Family Night. You'd think playing board games would just be a family of 5 sitting around at the table, but that's not how we roll. We get a litttttle, ehem, passionate when we play. Especially when Nell is the banker and we catch her cheating at Monopoly! ;)
Ingredients:
1 package Orville Redenbacher's SmartPop®
1/4 cup each of:
Dried apricots
goji berries
sunflower seeds
Sprinkling of chia seeds
Research has shown that microwave popcorn such as Orville Redenbacher's SmartPop® leaves snackers feeling more satisfied and fuller than the same 100-calorie portion of other snacks like bars, almonds or pretzels.
Did you know that Orville Redenbacher himself selected a small group of family farmers to grow his exclusive popcorn kernel? Third-generation family farmers still grow Orville's non-GMO, 100% whole grain kernels. They're lighter and fluffier than ordinary popcorn, and they're the only leading popcorn brand who uses real butter. And y'all know how I feel about butter. Mmmmm.
Directions: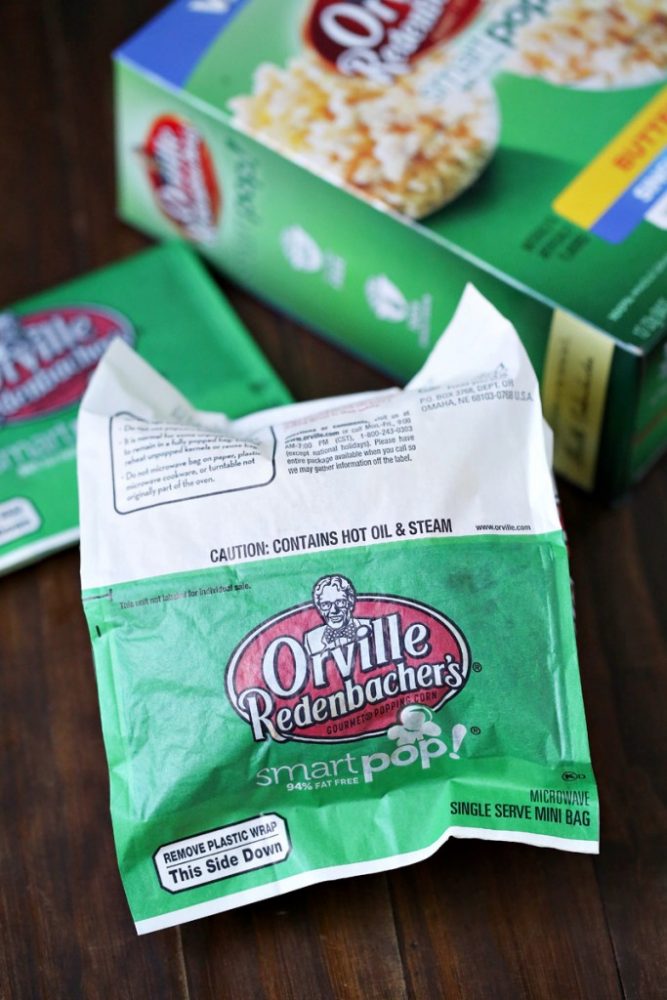 Gather the troops, and your mix-ins! We chose apricots for their sweetness, plus goji berries and sunflower seeds because they're delicious. Rach is on a chia seed kick lately so we are adding those in as well but they like to sink to the bottom!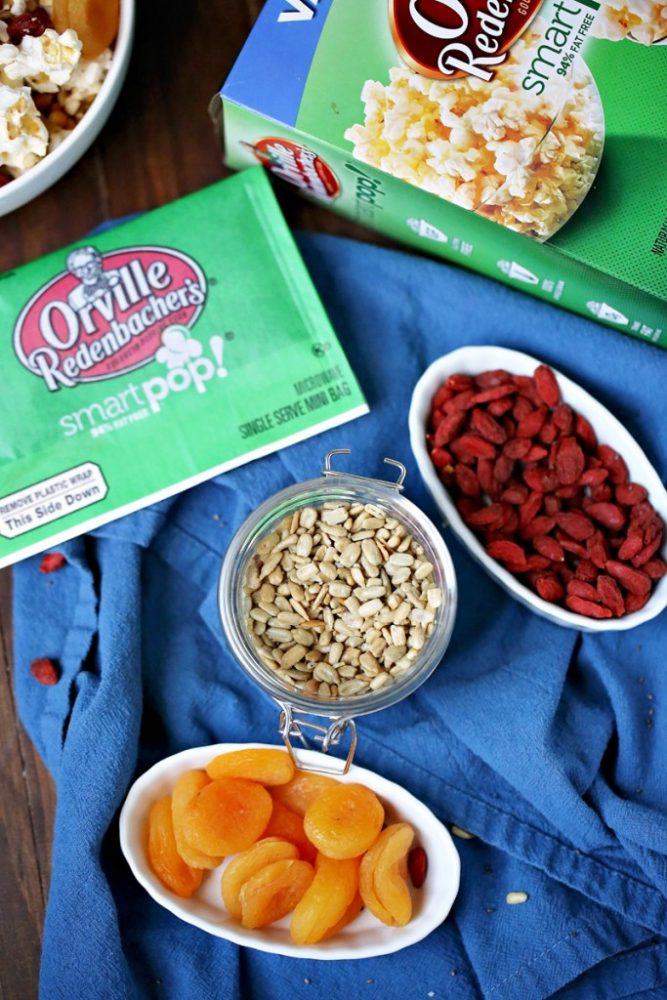 Pop popcorn. Obviously this is super easy to do, so let the kids help!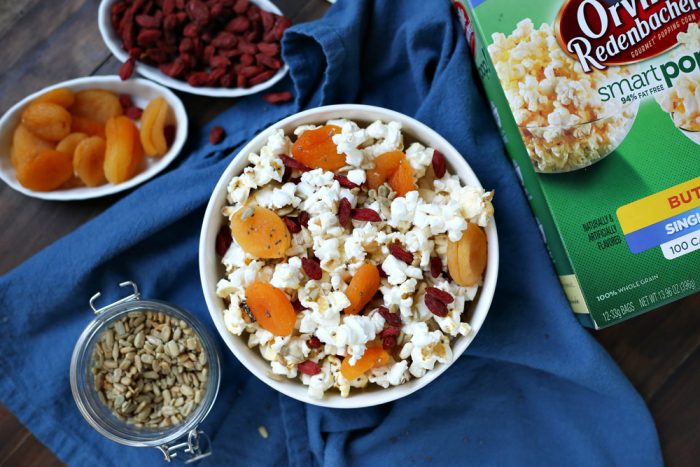 Pour into zip top bag with apricots, berries, and sunflower seeds, then shake.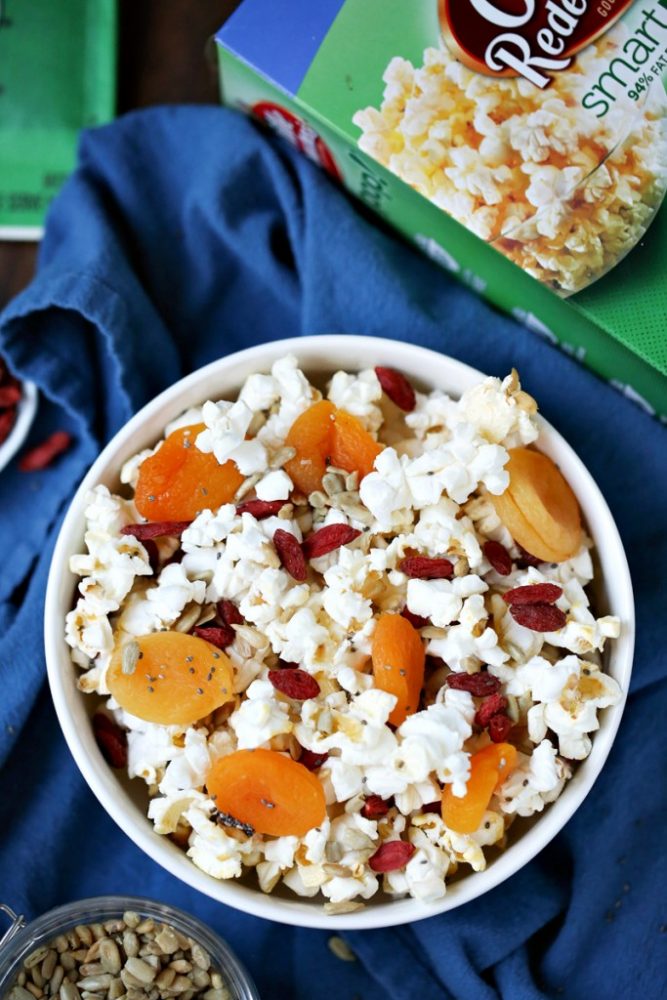 Pour into a bowl and sprinkle with chia seeds.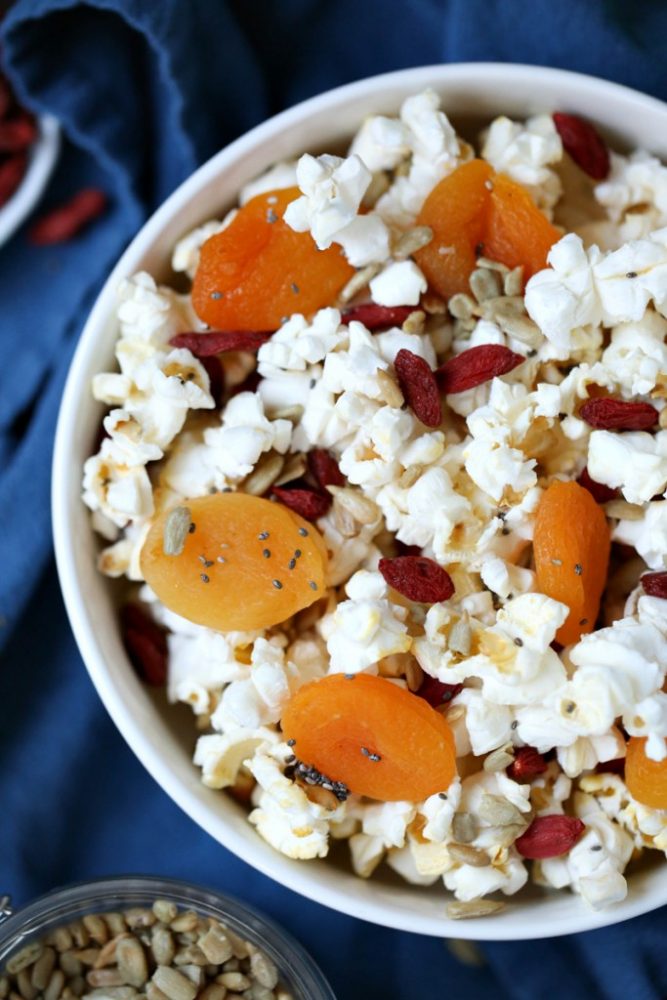 What do YOU like to mix your popcorn with? Leave your healthy snack tips in the comments!
This is a sponsored post written by me on behalf of Orville Redenbacher's microwave popcorn.