Apple Cinnamon Popcorn + Game Day Popcorn Bar
This post may contain affiliate links. Please read my Disclaimer and Privacy policy for more information.
Microwave popcorn is a delicious, whole grain snack that brings fresh-popped taste and recipe versatility to any party. In this sponsored post for Orville Redenbacher's microwave popcorn, I'm showing you how we made Apple Cinnamon Popcorn. Whether you enjoy the popcorn on its own, or customized with a wide variety of mix-ins, it's a snack with surprising benefits (and zero grams of trans fat) that will keep your tastebuds satisfied!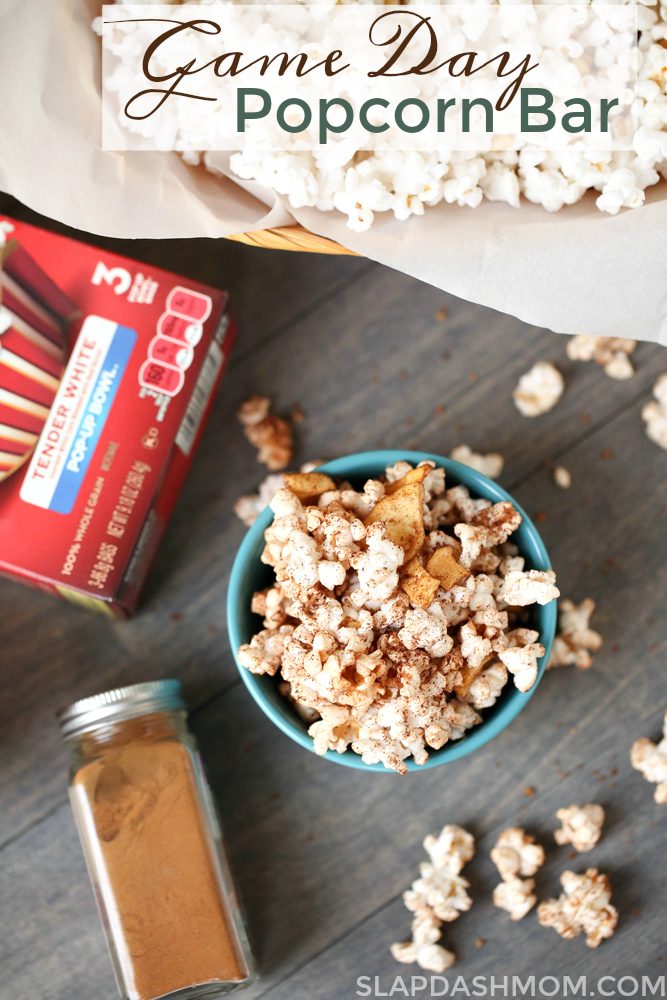 Are you planning a big football party? Whether you're a football fan or not, if you're anything like me, you host the parties for the food. The struggle is real when you're trying to stay healthy, though!
Apple Cinnamon Popcorn
1 bag Orville Redenbacher's Tender White Microwave Popcorn
1/2 cup dried apples (diced)
1 tbsp brown sugar
2 tsp cinnamon (or up to 1 tbsp for desired flavor)
The best part about this popcorn bar is that everyone can make their own snacks, the way they like them! Offering several options ensures everyone is happy. Oh, and the kids can help come up with mix-in ideas which is always fun. Sapphire wanted the dried apples, because she's allergic to fresh apples. That was why we went to the Emergency Room last week (had to get a shot of epi)… she ate a bite of a fresh apple. She loves apples but they have to be cooked or dried so she can eat them safely.
Brown sugar and cinnamon are my go to toppings for anything because you can use small amounts without adding tons of calories. Well, you can add as much cinnamon as you want but I don't advise that. ;)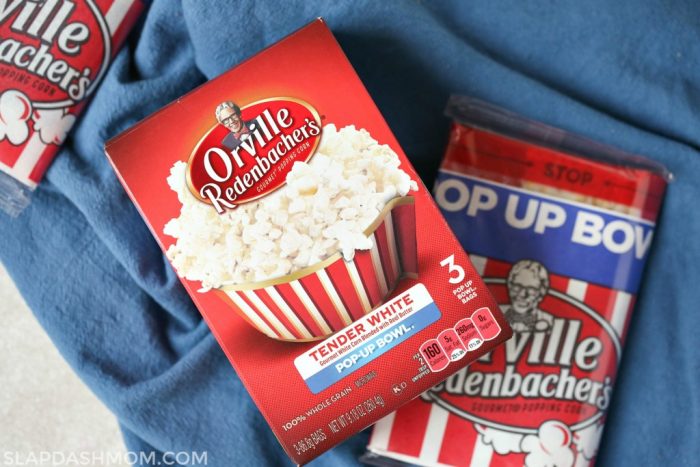 Pop popcorn as instructed. Be careful, this is extremely complicated. Just kidding – had to make sure you were still with me! ;)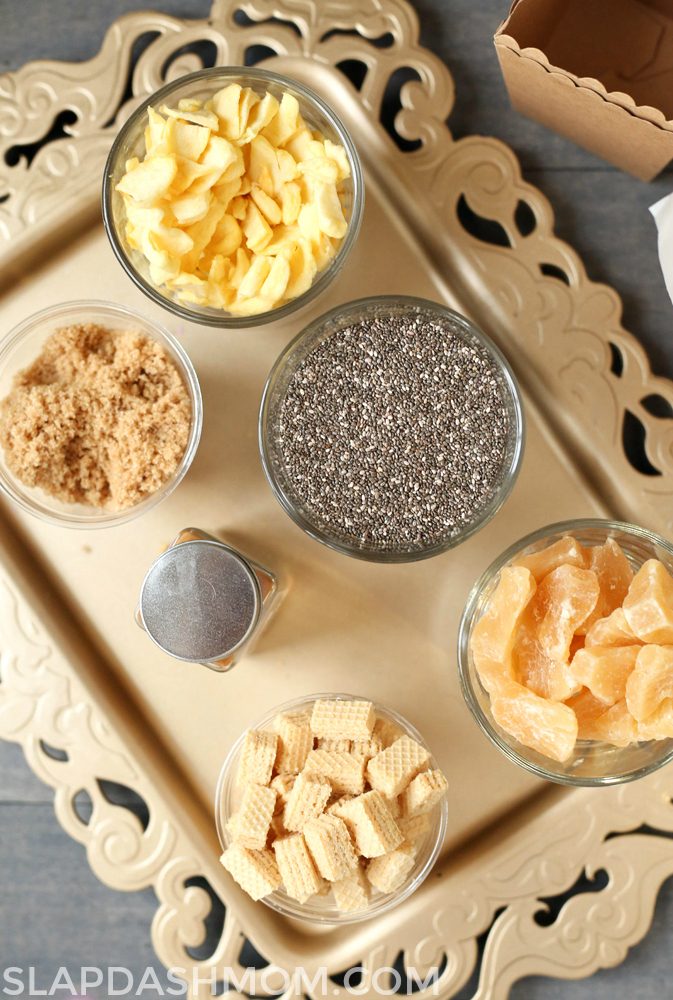 Combine all ingredients in a gallon size zip top bag. Spices, seasonings, dried fruit, mixed nuts, and dark chocolate are all amazingly delicious mix-in options. We also tried chia seeds with our last recipe (Trail Mix Popcorn).
Shake well until evenly coated. Pour and serve!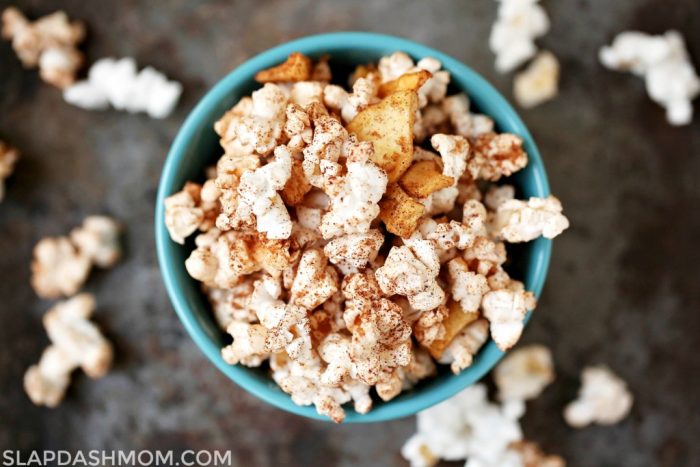 Orville Redenbacher's is committed to bringing the best popcorn from our farms to your family. In 1952, Orville, himself, hand-selected a small group of family farmers to grow his exclusive popcorn kernel. Today, our third-generation family farmers still grow only Orville's high quality, non-GMO, 100% whole grain kernels that pop up lighter and fluffier than ordinary popcorn. We are the only leading popcorn brand who uses real butter.
This is a sponsored post written by me on behalf of Orville Redenbacher's microwave popcorn.