Free 50 States and Capitals Printable Workbook
One of my favorite topics I ever learned about in school was the 50 States. I still remember all of the states and capitals, fun facts about each state, and where each most of the states are on the map (darn you, East Coast!). I wanted to share my love for learning the 50 States with a free workbook.
Free 50 States and Capitals Printable Workbook
This download is completely free! You don't have to sign up for my email list, but I send out new freebies each week and I'll love you forever if you do, so subscribe here.
Scroll down to the bottom of the post to download the full workbook.
The workbook includes:
– Foldable Puzzle Cards
– States & Capitals Flash Cards
– Cursive Practice
– Name Each State (Numbered Map)
– Fun Facts Bookmarks for Each State
– Match the States to Their Capitals
– Word Search
– Crossword Puzzle
– Bingo Cards
– 50 States Rhyme
41 total pages, including cover, instructions, and thank you page.
I love this 50 States puzzle!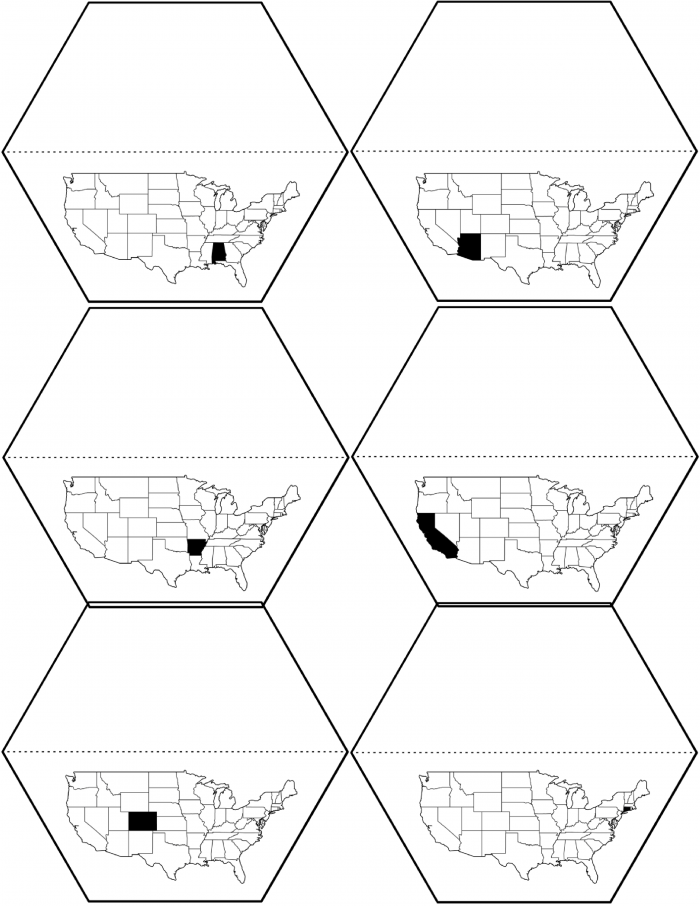 Cursive seems to be a lost art, so I was excited to include some cursive writing practice in this workbook.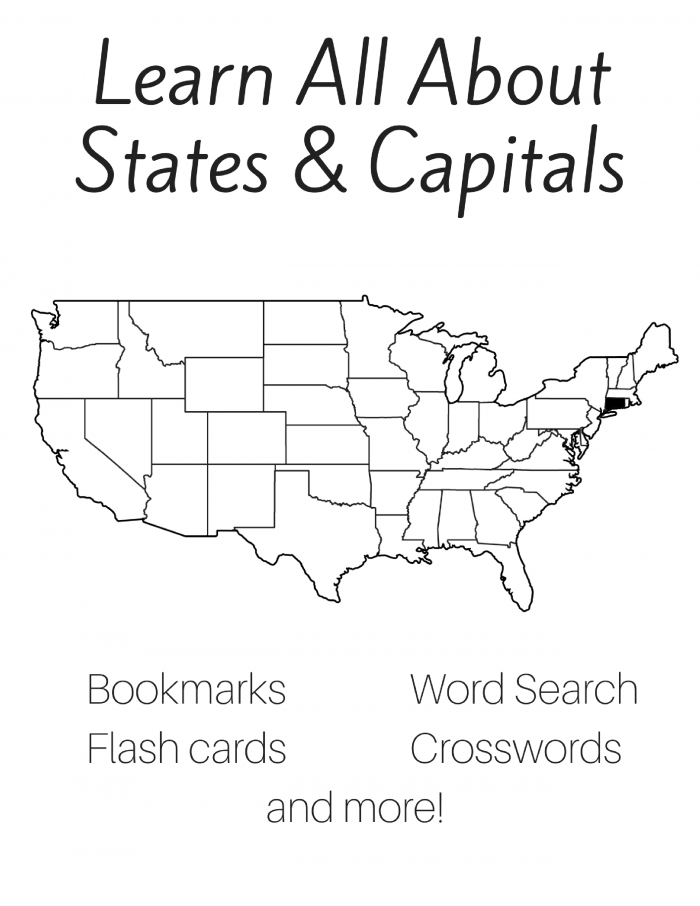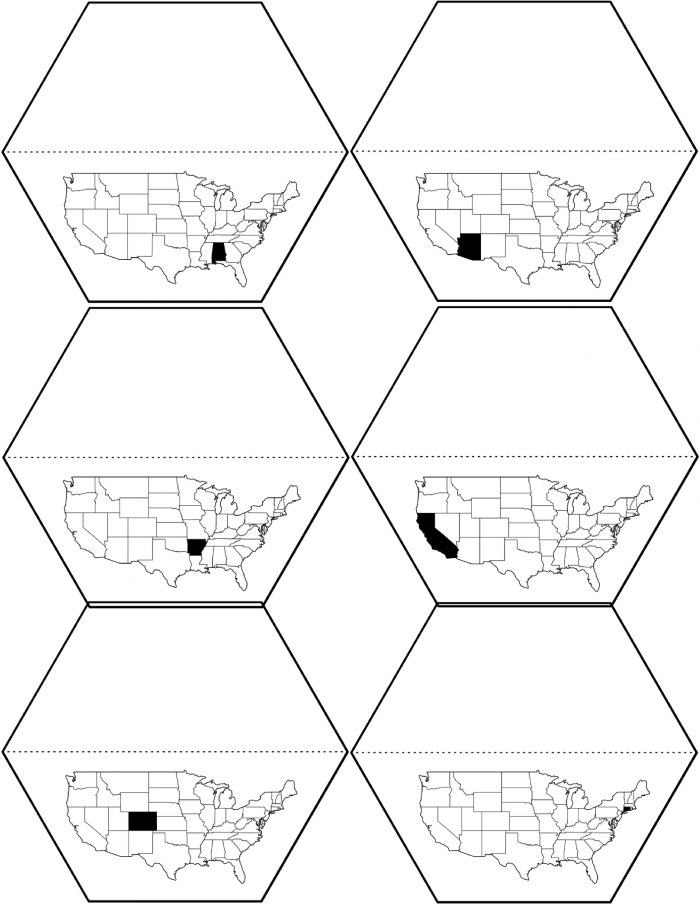 You can also use these worksheets to make a 50 States Lapbook!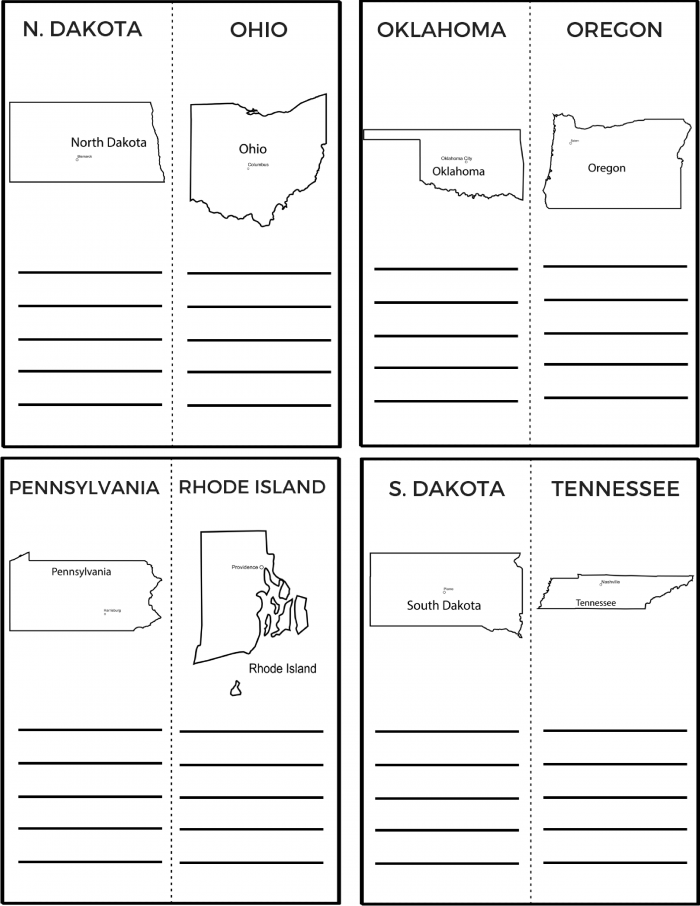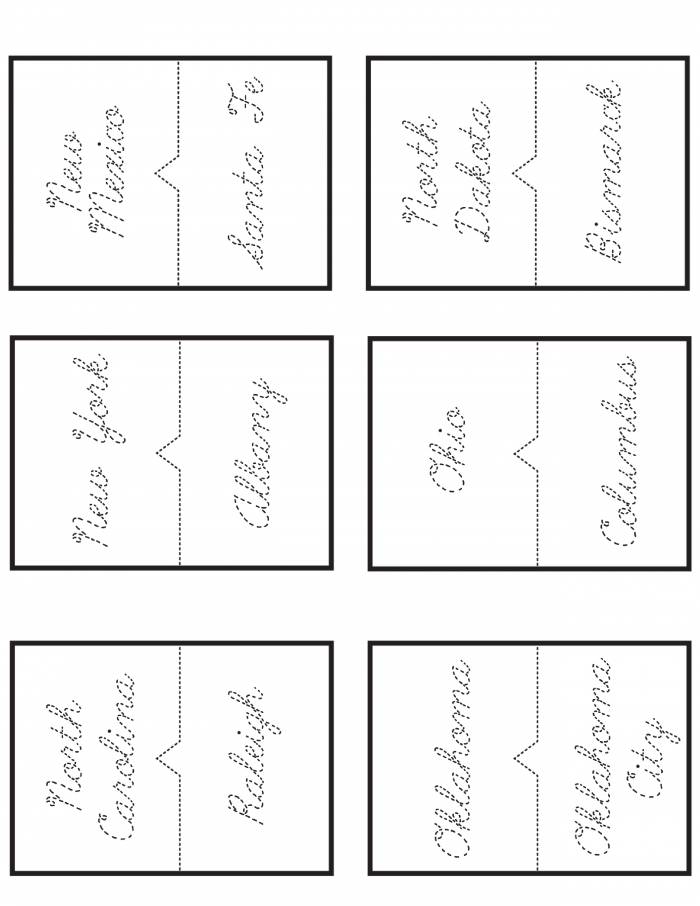 Check out my TPT store for more freebies!
Keep your kids busy all year long with my FREE printables!
Preschool Printables:
Free Preschool Printables
Free Preschool Printable Art Workbook
Preschool Detective Printables
Printable Construction Workbook
Free Printable Preschool Construction Workbook