Free 50 States Lapbook Resources and Printables
Studying the 50 states is something I still remember because I absolutely loved it! It was probably my favorite part of 5th grade. Now, I get to teach my girls the same stuff. The states and capitals song, where all the states are on the map, when the states became states, and more. They're all working on their own 50 States Lapbooks, so I wanted to share some of the resources we found along our journey. After we are finished with our state lapbooks, we'll work on countries. Click here to access FREE resources for homeschooling families!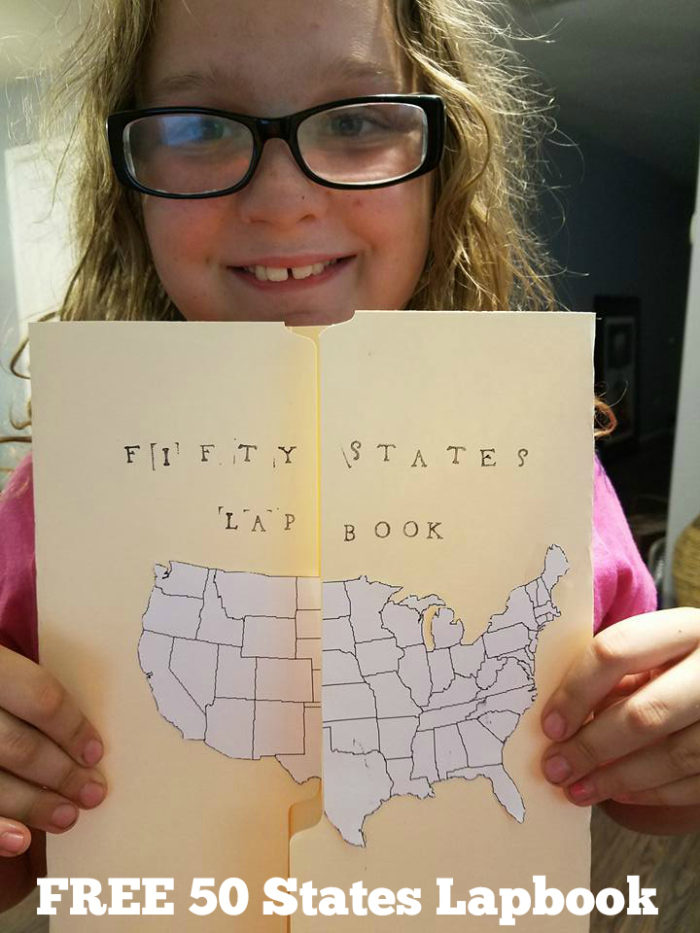 Free 50 States Lapbook Resources + Printables
I designed these free United States Bingo Printables to go with the 50 States Unit Study! Click the image below to download the free printable files.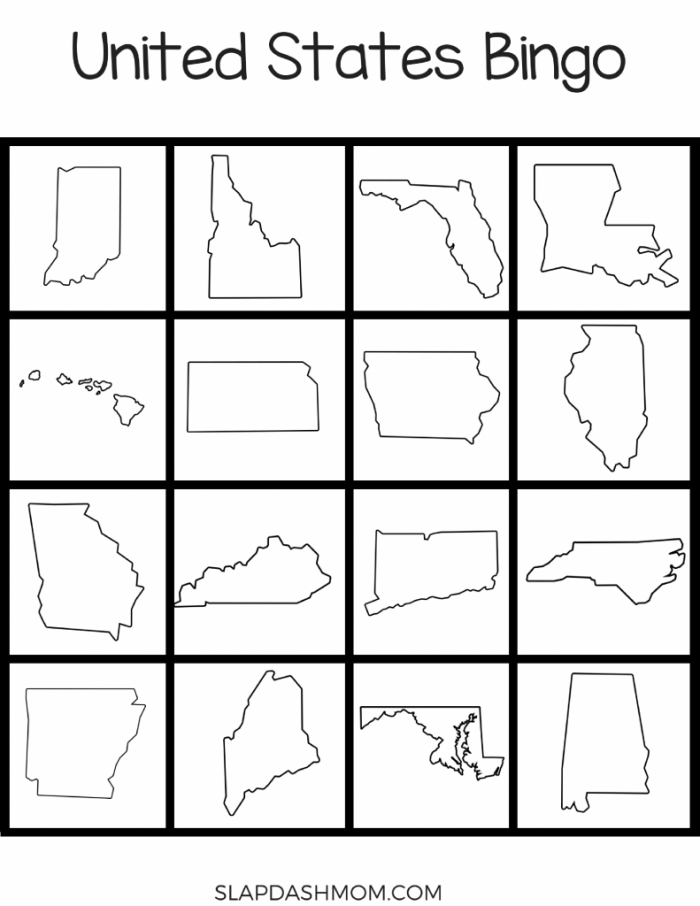 Symbols of the 50 States – An infographic by HomeAdvisor
Statehood Dates Printable

States + Capitals Song Printable

How Each State Got Its Name

Printable USA Maps

Printable State Geography Cards

Labeling the Map Worksheet

Historical Maps of Each State

Various Printable Maps – lots of options.
Create an Interactive Map – uses the link above as well.
Colonial Maps + Facts

Printable State Facts Cards

50 States, 50 Landmarks

State Specific Worksheet Packets

[asa2 tpl="Horizontal_box"]1426324340[/asa2]
Learning About Our Country – multiple resources
Printable U.S. Flag + Facts

Learn to Draw a Map of the U.S. – this is interesting.
Printable Blank State Flag Outlines

Geography Printables for Each State

U.S. State Coloring Pages – If this direct link does not work, click "places", then "states".
States + Abbreviations – free printable ebook, great resource!
50 States Facts, Photos, and More

[asa2 tpl="Horizontal_box"]0439827655[/asa2]
Interactive U.S. Map

50States.com – tons of info on states, capitals, etc
Awesome America – fun facts, state nicknames, and more
U.S. State Travel Guides – use to make travel brochures!
Famous People From Each State

State Flags

Interactive Library – explore each state by clicking on it on the map
HUGE Comprehensive List of info by State

50 State Quarters Program – from the U.S. Mint
States + Capitals Word Searches

State Notebooking Pages
[asa2 tpl="Horizontal_box"]1847807119[/asa2]
Samples of United States Lapbooks + Unit Studies
United States Lapbook
Fun U.S. Lapbook
50 States Notebook – This is a HUGE list of resources as well as images of a sample notebook.
Pre-K USA Lapbook
50 States in 50 Days – not just a lapbook, but an awesome resource.