Wednesday Addams Costume Tutorial
This Wednesday Addams Costume is super easy and only requires literally 3 things:
white makeup
black wig or black hair.
We are in full Halloween mode here already. This year I think that a Wednesday Addams costume is just the ticket – and my costume took less than an hour. 
Search all of our Halloween costumes!
Wednesday Addams Costume Tutorial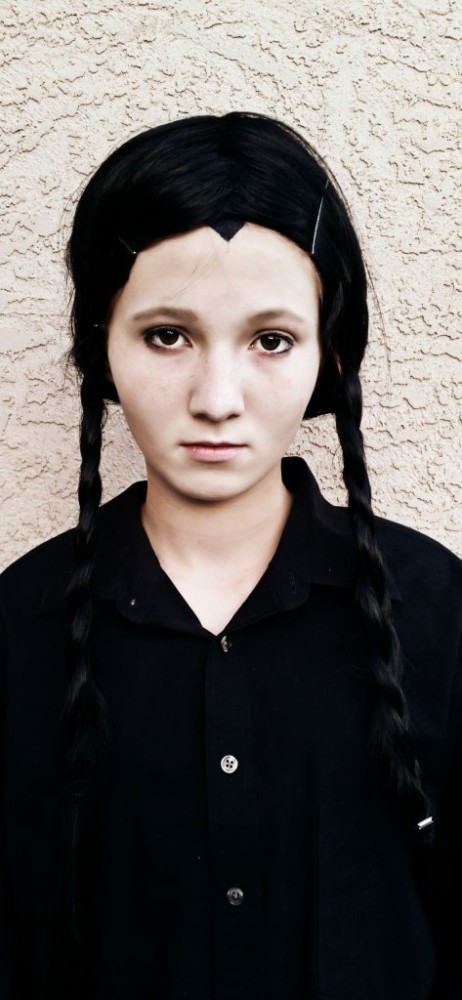 Cover your face with white makeup. 
I used white cream makeup with a little bit of light powder over the top to make it look a little more matte.
You can cover your entire face and neck with a thicker layer of white makeup than we did, or you can just use super light foundation.
Either way, you'll look like Wednesday because it's the hair that pulls it all together.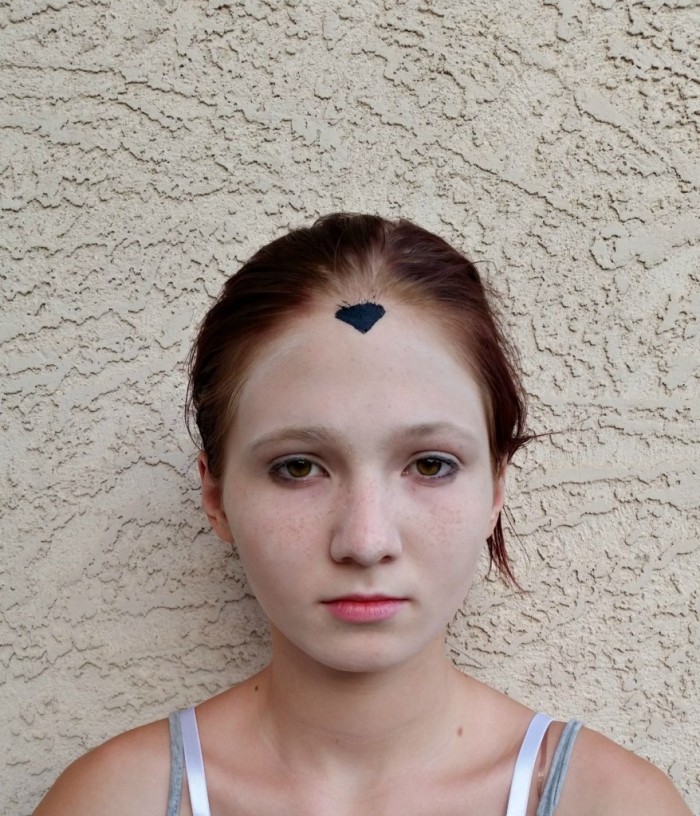 We used eyeliner under the eyes – just a little – and to form a Widow's Peak at the top of the forehead. You can also use a little silver eye shadow to hollow out your cheeks just a bit. 
Round the look out with a miserable-looking face (what 13 year old hasn't perfected that look already?!), and you're good to go!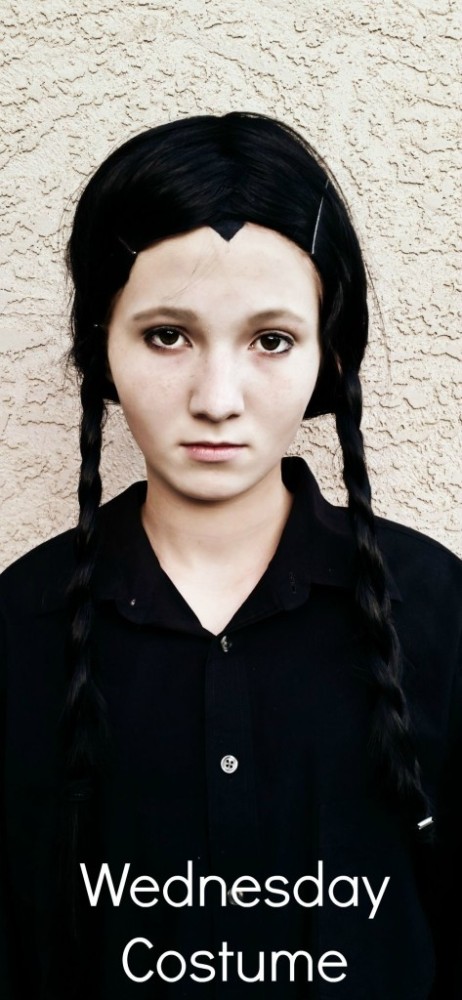 Last Minute Halloween Costume Ideas