60+ Mother Daughter Date Ideas That Are So Much FUN!
Here's a list of over 60 Mother Daughter Date Ideas! Whether you want to have a date at home or get out of the house, this list has something for everyone!
Looking for something fun to do with your kids? Or maybe you're the one looking to have a fun date with your mom. Either way, these Mother Daughter Date Ideas will get the brainstorming process going!
Have one once a month, or even once a week if your schedule allows. Building a strong mother daughter relationship is important and what better way to do it than with quality time together? Mother-daughter dates help accomplish just that!
Mother Daughter Date Ideas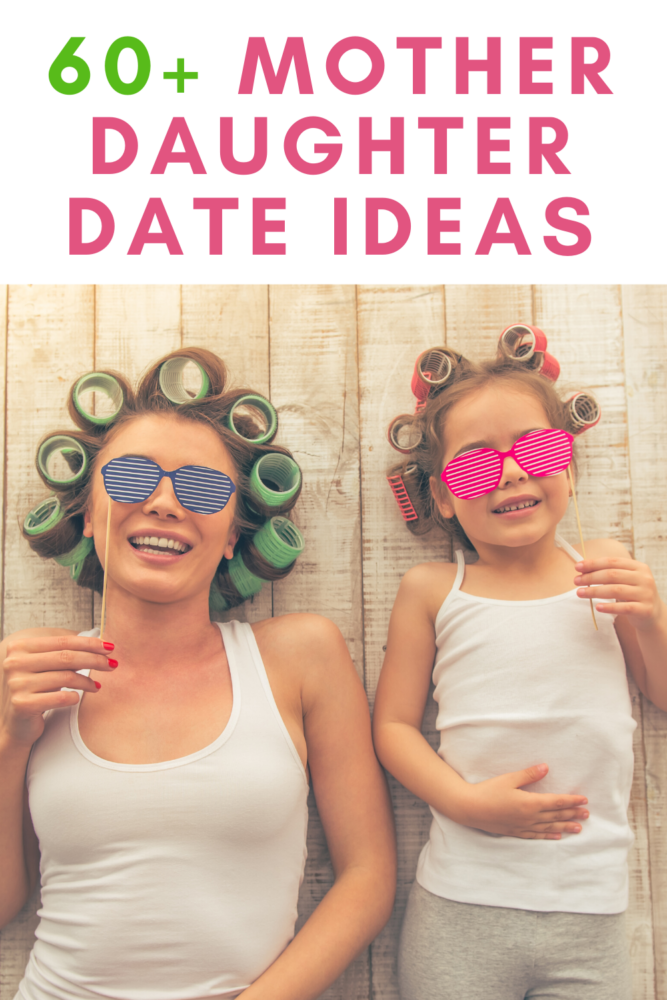 Mother Daughter Date Ideas – Staying at Home
Start a mother/daughter journal
Learn a few words in a new language! Try sign language.
Netflix + popcorn
Boardgame night
Video game night
Sundaes + movie
Picnic at home

I love our picnic basket and blanket! We use it all of the time. They really come in handy too if you decide you want to picnic at a park or somewhere else besides your home.

Theme dinner – from another country, era, etc. pretend you're really in that place/time!

Even dress up with what you can find from around the house to make it more fun!

Makeovers

Use some of your old makeup to give each other makeovers.

Build Legos

This is one of our favorite hobbies, and I am actually a sucker for the huge sets!

Spa Night
Build a blanket fort
Have a fancy candlelit dinner
Stargaze

I'm actually super nerdy when it comes to the stars! I think its absolutely mesmerizing. If you have never looked through a telescope it will quickly become your new hobby! I recommend this telescope for beginners and kids! This constellation book is pretty cool too! Your kids will love it, but it's better for when they are a little older, at least 7+.

Fashion Show + Makeovers
Write a story together, then act it out.
Write your own book
Have a baking night
Have a dance party
Scavenger Hunt
Camp out in the backyard
Do some science experiments

If you have never shopped the science section on Amazon it is AWESOME! There are so many ideas and creative kits that kids absolutely love!

Put together a puzzle
Mother Daughter Date Ideas – Cheap Outings
Visit an outdoor festival or craft show
Window shopping + ice cream
Volunteer together
Photoshoot around the city
Visit the children's museum
Visit the library or bookstore
Go out for ice cream
Visit a local park

Also, check your local parks, sometimes they do movie nights and have other activities that are broadcasted a lot.

Learn golf together

Golf is an excellent sport to learn with the your mom or your daughter. It allows moms and daughters to exercise outdoors while spending quality time together as they battle through a challenging round of golf. Each round of golf cost less than 20 dollars for most courses and coaching can be less than 80 per hour, but it will require a one-time investment on a set of women's beginner golf clubs.

Go to the farmer's market
Coffee/Cocoa Date
Go see a movie

Go during the day and during the week for cheaper rates!

Bowling
Mini Golf
Visit a thrift store
Go for a Hike
Go site seeing
Geocaching
Take a bike ride
Rollerblading
Visit the trampoline park
Visit the pet store or humane society
Mother Daughter Date Ideas – Craft Night
Rock painting
Create beautiful wood working projects like these
Mother Daughter Date Ideas – Under $100 Outings
Be sure to check out sites like Groupon. Most of the time they have deals going on for local events that you can get much cheaper prices!
Go to a concert
Go see a ballet or play
Take a class together (at a craft store, or at a gym)

Michaels Craft Store offers monthly classes and some are strictly for kids. Also, keep an eye on Lowe's Home Improvement calendar, they offer classes on Saturday mornings for building things.

Go to a fancy restaurant – get all dressed up too. How often do you get the chance to dress up after all?
Have tea and scones at an upscale location

Check your local American Girl Stores or fancier hotels, usually, they have a monthly calendar where they host events.

Visit an amusement park
See a show, such as Disney on Ice
Take a trip to the zoo
Go ziplining
Go to a paint studio
Go to a real spa
Get tickets to a sporting event
Take a day trip to a nearby town, walk around and have lunch at someplace new.
One thing I know for sure is that time flies by and we never get enough time to spend with our mother or daughter (respectively). Set up a special date now and stick to it. And whatever it is your choose to do, do it regularly – without fail. Enjoy, laugh and hug each other as often as possible!!
I hope you enjoy.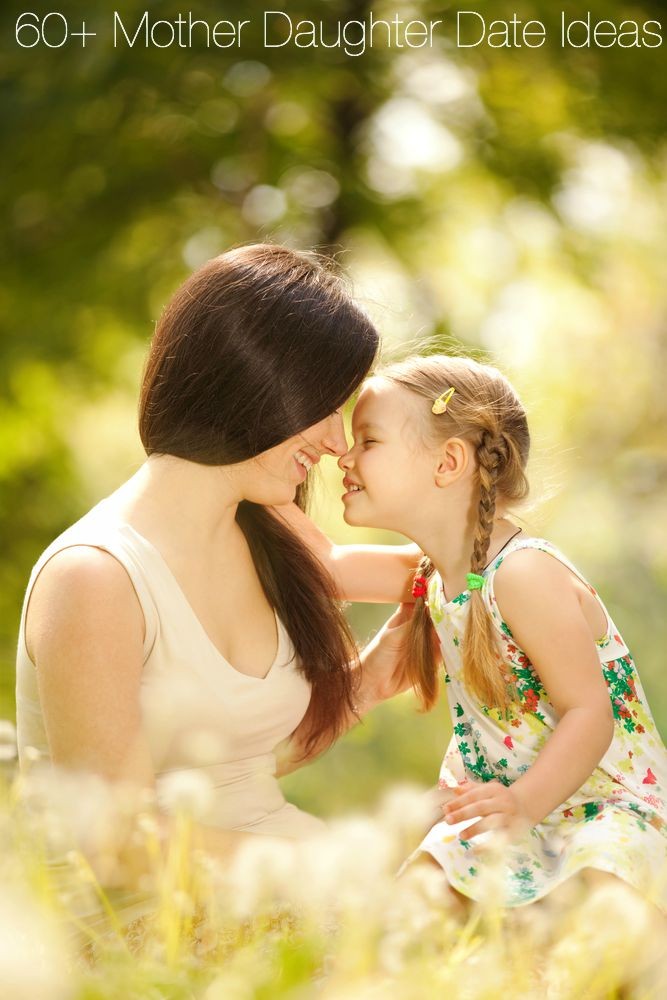 Add your own Mother Daughter Date Night Ideas to the comments!
You might also like these posts…