Learn how to make lego crayons and keep your kids busy with crafting and coloring! 
Making lego crayons is a SUPER fun and easy way to entertain your kids and use all of the leftover and broken crayons you have kept the past few years!
If you kid LOVES Legos here are lots of ways you can incorporate legos into learning and activities! 
Don't forget to check out how to make your playdoh, another kid-friendly craft they will love! 
How To Make Lego Crayons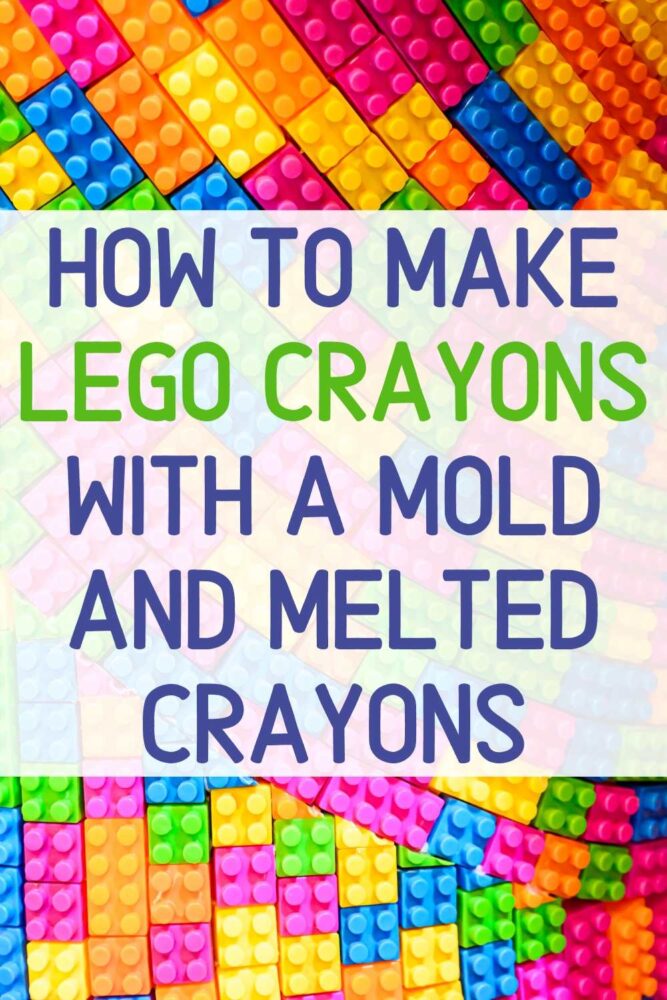 Supplies You Need To Make Lego Crayons
Empty tin cans with the labels taken off, or some other oven-safe containers (to melt crayons in)
Lego Molds (check out the ones below)
Other molds for different shapes, if desired
Crayons – Use your old broken crayons, if you don't have any you can get some here.
Molds for Lego Crayons
Other Molds for Recycled Crayons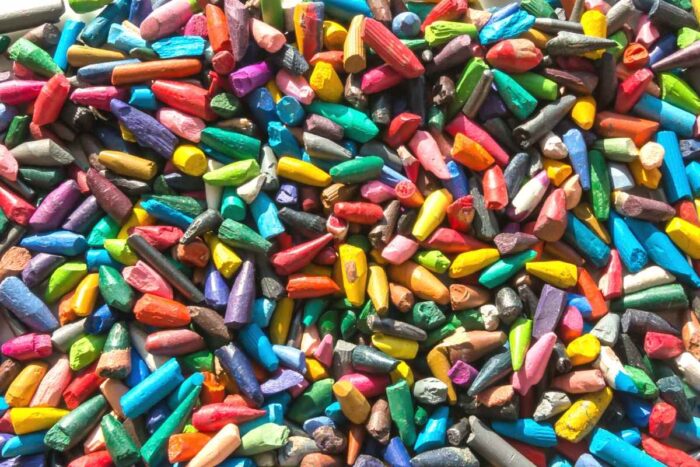 Peel your crayons (this is the pain in the butt part!). Separate crayons by color.
Put each color in its own can. If you mix them in this step, you'll get an ugly brown color.
Preheat oven to 300*F.
Put cans of crayons on a cookie sheet, just in case they spill. Trust me, melted crayon stuck to the oven does not smell good.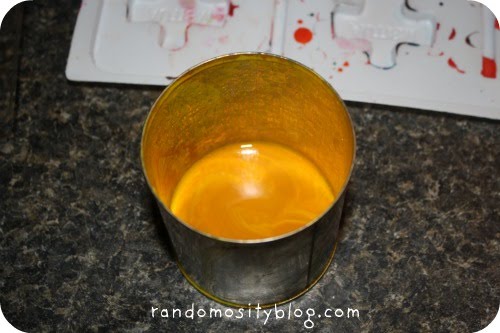 Bake for 10 minutes, longer if necessary. The crayons will be liquid when they're ready to use.
Quickly and carefully pour your crayons into the molds you have set out. Spray them with cooking spray ahead of time if you find they are sticking. You can use silicone molds or plastic candy/chocolate molds for this step.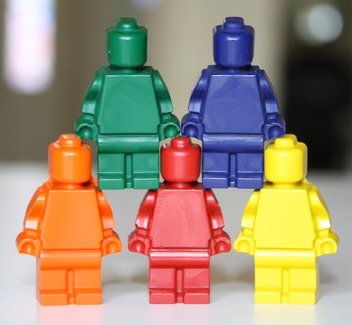 After about 15 minutes, set the crayons in the freezer* to harden if you're in a hurry. Flip the mold over and the crayons should pop right out.
*Note: This can make your crayons brittle, so if you have the time and patience to let them sit out on the counter and cool, do it that way.

The best part about this project is finding different molds to use. I've made crayons in every shape you can imagine – from brains to princesses, we've used lots of recycled crayons in this house!