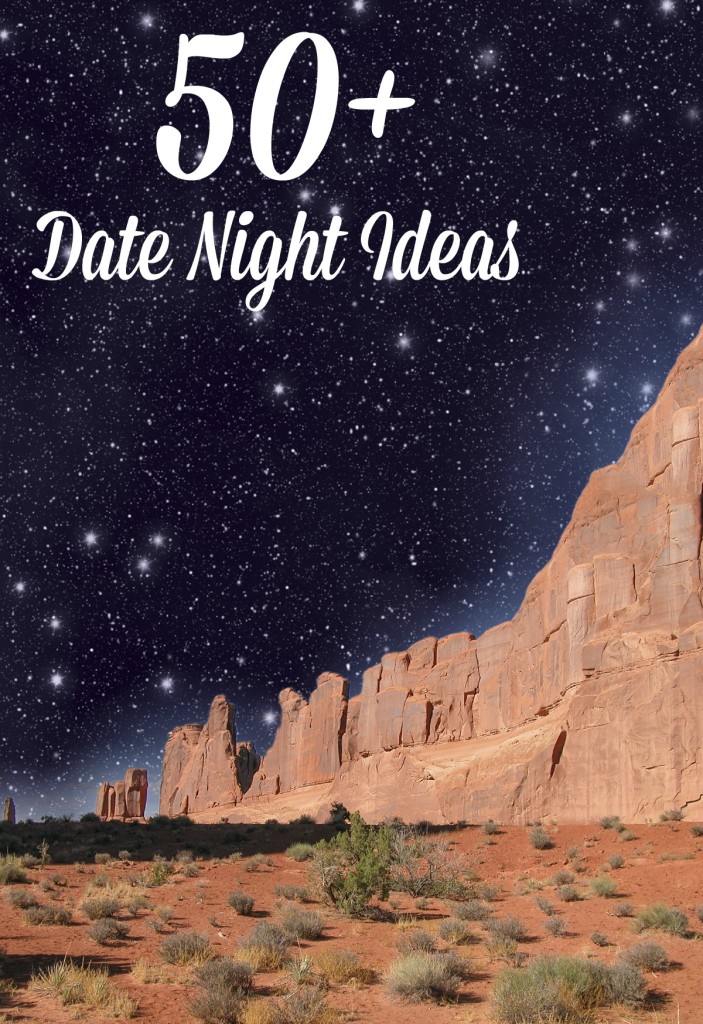 Looking for creative date ideas? We have you covered! Leave your date ideas in the comments below. Pleeeeeeease!
50+ Date Ideas
1. Create a Bucket List together. Then pick something from the list and do it!
2. Go geocaching. Grab some geocaching equipment and get started!
3. Take a yoga class.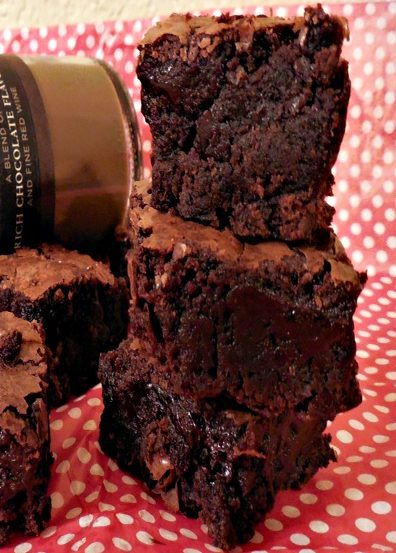 4. Bake together. I suggest something like these boozy chocolate brownies.
5. Go rock climbing – indoors or out!
6. Go on a hot air balloon ride. We did this with a Groupon because it's pretty expensive, but had an amazing time.
7. Take a pottery class together.
8. Visit your local Farmer's Market. Then, create a recipe and cook together!
9. Go on a helicopter ride.
10. Rent a tandem bike and stroll around the park, downtown, or even the beach!
11. Go see a play, or a musical. RENT will always be my favorite. :)
12. The Art of Kissing. That is all.
13. Get active! Play some basketball in the back yard or head to the park to play tennis. You can even swing on the swings… it always starts a giggle fest when we do!
14. Check out a local wine or cupcake bar.
15. Head to Six Flags, or any amusement park, for the day. So. Much. Fun.
16. The Book Store Date. 'Nuff said. Though, I'll have to take my BFF to this one.
17. Work on a puzzle together.
18. Body Shop Date. Oh yeah. ;)
19. Pick apples, peaches, or whatever fresh fruit grows in your area. My favorite is Schnepf Farms, in Queen Creek, Arizona.
20. Plan a hike and a picnic.
21. Stargaze together.
22. Try a "themed" night in. Instead of ordering pizza, order Chinese food and watch a foreign film with subtitles. You could do this with many types of food, movies, etc!
23. Go to the gym together. The couple that sweats together, stays together!
24. Ice skating
25. Visit the gun range together.
26. Food crawl, y'all! That means stopping at one restaurant for an appetizer, one for an entree, and one for a dessert.
27. Challenge your partner to a game of paint ball.
28. Get your fortune read together. Or read each other's.
29. Create a YouTube video together. No, not that kind. This video is going to be public!
30. Volunteer together. This is something that will strengthen your relationship. Trust me!
31. Hand cuff yourselves together. For the entire date. Hey, it could be fun! Or funny. Or painful. Or weird. But yeah.
32. Open a local newspaper to the Events Calendar/Section. Close your eyes and point … wherever your finger lands, that will be your date!
33. Take a tour of a brewery.
34. Train for a 5K
35. I love this: Valentine Date Jar (not just for V-Day!)
36. Go bowling. Don't be boring, though. Bowl backward, sideways, with heavy balls (ha. ha.), etc. Mix it up!
37. Visit your local botanical gardens.
38. Attend a comedy show.
39. Fly a kite together.
40. ABC Date Night Ideas. Cute stuff!
41. Go to an arcade. I get super competitive when it comes to Ms. Pac Man. Watch out!
42. Hit up some local Haunted Houses in the Fall (or year-round, if they're open).
43. Try 100 Sexy Dares.
44. Go rafting. In the Grand Canyon.
45. Make fondue together. Yum.
46. At the beginning of the date, hand your partner a card with personality traits listed. Your partner has to stay "in character" for the entire date. Have them make a card for you as well. You can also include an accent, because it'd be way more fun.
47. Candles can be fun for many reasons. Just saying.
48. Head to the batting cages.
49. Shop local. Rachel's Bake Shop and Superstition Coffee are our faves.
50. Stay in and watch Netflix.
51. Get a hotel room with a hot tub!
52. Go for a long walk on the beach. Or desert… but, um, pack lots of water!
25 Simple Date Night Ideas by my friend, Michelle!
You might also like these posts…