Our Arizona Balloon Safari
Before today, we had never been on a hot air balloon ride. I was nervous, because I'm scared of heights, but it actually wasn't scary at all! I can officially cross this one off my bucket list! Sky diving is next!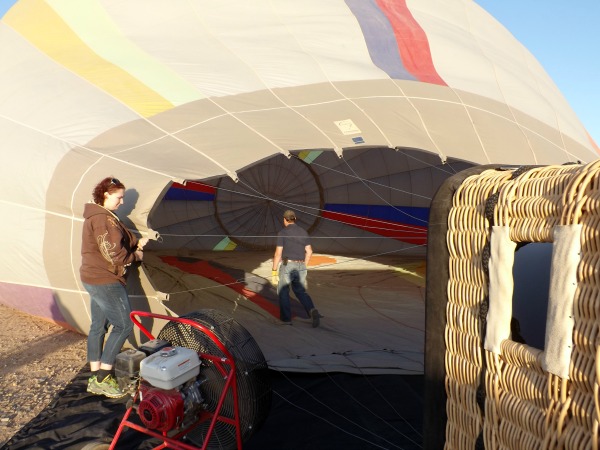 The pilot asked for two volunteers, So, I held the balloon while the fans put the air inside!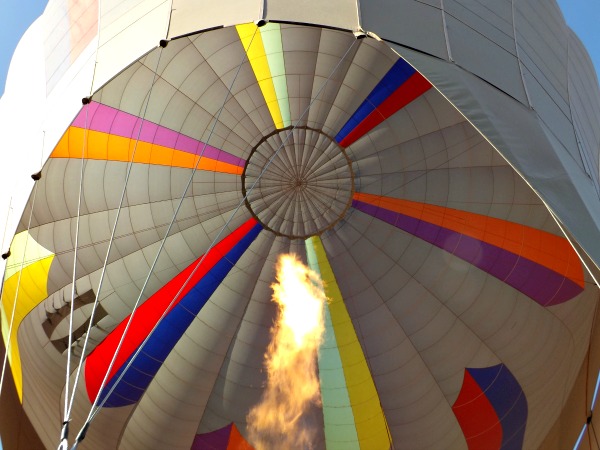 Then came the flames! I got a little nervous at this point.
We climbed inside and got ready for our departure. The crew went around offering to take photos of each of the couples, which I thought was pretty awesome!
And we have lift-off!!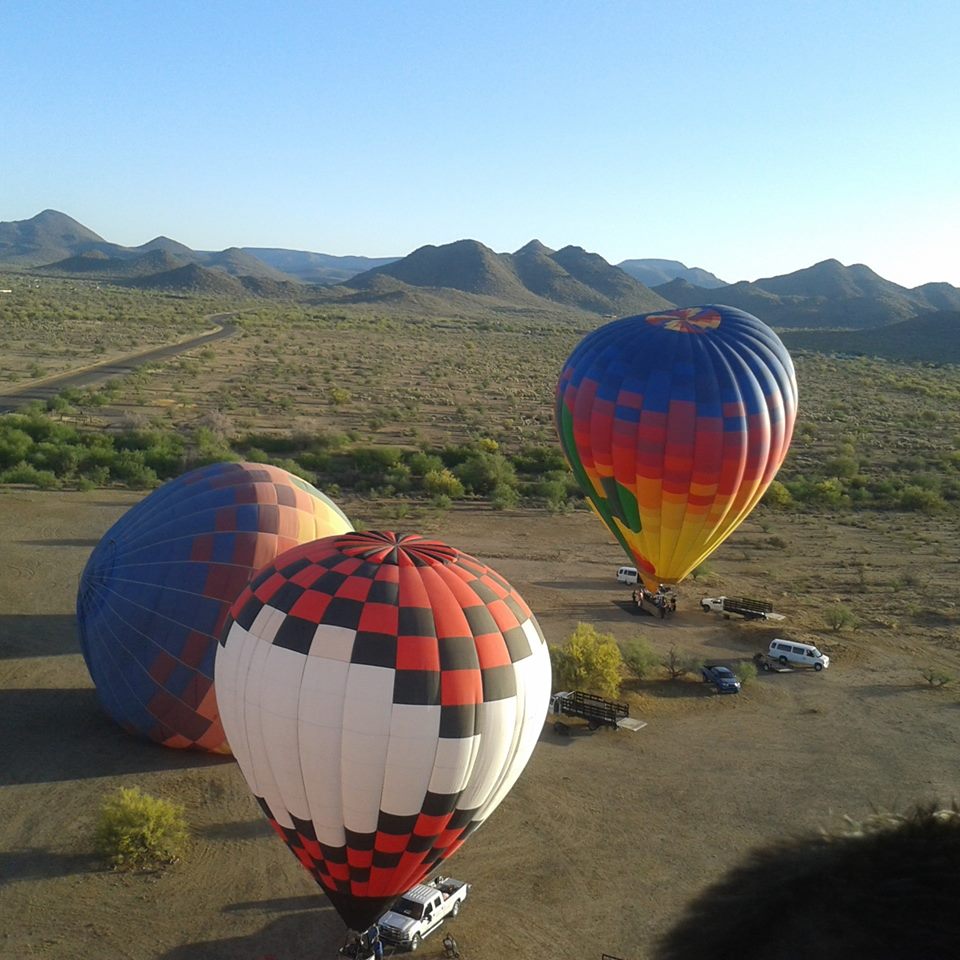 Seeing the other balloons from the air was interesting.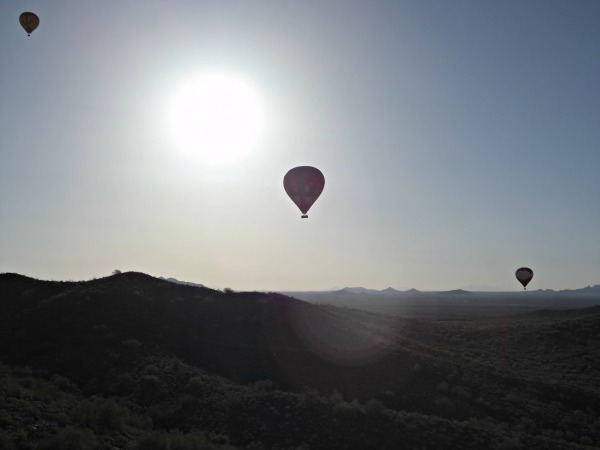 It was hot in the balloon, especially with the sun shining directly on us, but the shadows from the sun rising were gorgeous.
We hovered over lots of houses – most bigger than any I've ever even stepped foot in!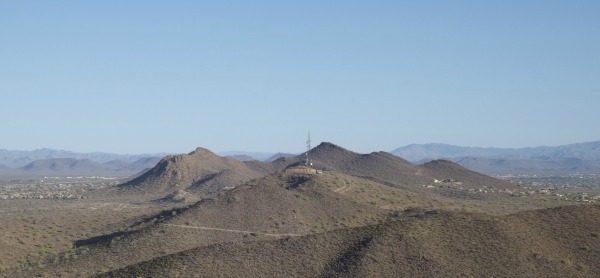 Though there weren't any huge mountains around, the smaller ones were nice because we got to hover closely and see rabbits, quails, and other wildlife.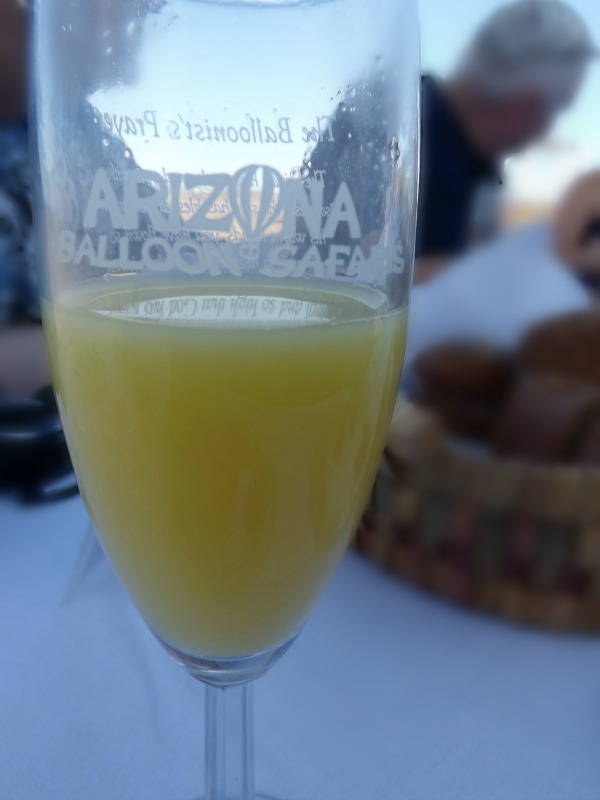 Afterwards, we enjoyed a toast, picnic breakfast, and lots of orange juice. :)
Our pilot and crew were absolutely awesome, and I would definitely recommend Arizona Balloon Safaris for your next hot air balloon ride! I can say, without a doubt, that I would not have enjoyed our hot air balloon ride nearly as much without such an awesome pilot!