15 Unique Gift Wrapping Ideas That You Can Try At Home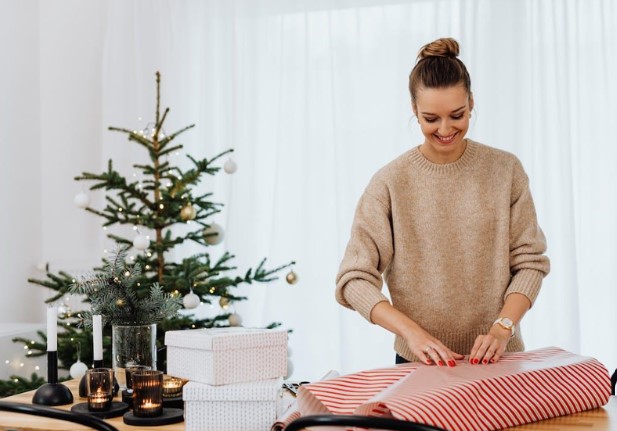 The holiday season is fast approaching, and everyone is busy buying the gifts they will give to their loved ones, relatives, and friends. Wrapping gifts is one of the exciting parts of waiting for Christmas Eve and even other special events. To make your presents on any occasion stand out, you can try these DIY ideas for wrapping your gifts.
Be Unique With Your Gift Wraps
If you wrap the gifts uniquely, they will look more beautiful and appealing, and instead of putting the usual rectangular-shaped card, you can make a twist with your gift cards; why not place a heart-shaped card instead of the usual one? Additionally, in case you do not know how to make it, you can research how to fold a paper in a heart for the proper instructions on how to do it.
1. Snowflake Tie Wrap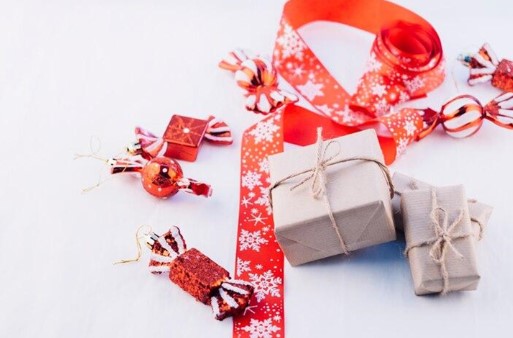 Do you want to wrap the shirt uniquely? Create a snowflake out of white cardstock: the one that is a little more sturdy than construction paper to help it retain its beautiful shape; set it on top of the wrapped gift, and then wrap a brown tie around the box, threading it through the snowflake's holes; and there you have it, an elegant snowflake tie wrap.
2. Multi-Dimensional Ribbon Wrap
By layering several ribbon designs, you may give gifts a whimsical touch. We love how this Christmas flower looks with a magical green that is a little brighter than you typically see during the holiday season.
3. Black Satin Ribbon Wrap
Even though black may not be the first color that springs to mind when considering holiday gift wrapping, it looks surprisingly stylish when paired with brown kraft paper. This black satin ribbon wrap will be one of the unique gift wraps.
4. Lace Wrap
Add a matching satin ribbon after stacking lace and jewel-toned paper to make presents feel extra appealing and elegant.
5. Faux Flowers Wrap
Are you worried about having no wrapping paper left? You can use a box that is more striking when looking at it with a luxurious artificial flower on top to create something equally beautiful.
6. Tape Bows Wrap
You wouldn't believe that even these brilliant bows were entirely constructed of sturdy duct tape to make them look more fantastic.
7. Evergreen Sprig Trees Wrap
You can make a beautifully placed evergreen sprig for this gorgeous DIY, and you can find them in your backyard! To complete with a star-shaped sticker that will resemble a Christmas tree.
8. Money Balloon
Do you want to try gifting money? Instead of stuffing the cash into any old envelope, twist it up and place it inside a balloon loaded with confetti and some chocolate and candies.
9. Stick On Letters Wrap
For practically any holiday, letter stickers make it simple to decorate with witty, graphic wrapping paper. A unique gift wrap that you can try on any occasion.
10. Chalkboard-Painted Wrapping Paper
A quick coat of chalkboard paint creates the ideal surface for your card labels or a seasonal message. These will be the best ideas for your message to your loved ones.
11. Christmas Cut-Outs Wrap
Use punch tools with seasonal themes to create small ornaments, snowflakes, and reindeer forms. Then, paste them on top of your chosen wrapping for a sophisticated layered DIY appearance.
12. Hand-Lettered Paper Wrap
On plain brown kraft paper, modern calligraphy looks fantastic if you have excellent handwriting. Although if you are doubtful about your handwriting, you can also print it out and paste it on the wrapping paper.
13. Holiday Figurines Wrap
Once the present is wrapped, make charming snowy settings using miniature figurines, such as bottle brush trees and seasonally appropriate dollhouse furniture.
14. Acrylic Craft Paint Wrap
When applying paint to adorn packages, there are no boundaries. Draw irregular strokes and geometric patterns or imitate a design like a mudcloth.
15. Jingle Bells Wrap
Use a kraft grocery store bag instead of festive wrapping paper if you don't have any on hand, and then add seasonal touches like baker's twine-hung jingle bells.
In General
In gift-wrapping uniquely with your gifts, you give an extraordinary first impression to the one who will receive the present. We all know those first impressions will last, and they will always look forward to the upcoming gift-giving.