Ways To Bring The Best Hampers For Christmas To A Dinner Party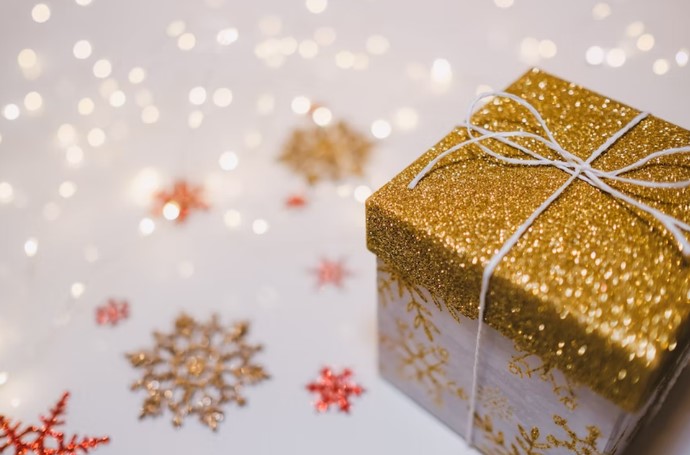 Christmas is around the corner, and everyone is looking for ways to make the hampers they give their friends and family stand out. Occurring once a year, a Christmas dinner party is one of the most awaited gatherings by people worldwide.
That said, a whole year seems like a long time to prepare for hampers to gift your loved ones. However, finding the best hamper can be pretty stressful.
This article will give you brilliant ideas about the best hampers to make you the most creative among loved ones. They will indeed look forward to your Christmas hampers.
1. Plan Ahead
The beauty of Christmas hampers is that you will have the whole year to prepare for them. If you think about it, this gives you ample time to pay attention to your recipient's likes and dislikes. And, also save up for what you believe will suit them. The contents of your hamper may vary depending on many factors, so be smart about jotting down your priorities. Be it food hampers, wine and cheese hampers, picnic hampers, or practical hampers, Christmas festivities should be the cornerstone of your hamper.
We say this because Christmas is a busy time for stores, and it's not unusual for your favorite items to be stocked out weeks before Christmas. That is why many people buy last-minute content for the sake of it, thus compromising the quality, and sometimes even disappointing the recipient too.
2. Keep With the Theme
Respecting your host's theme for the Christmas dinner party is always great. It may be a color or a concept. Get products that align with the theme to heighten your recipient's emotional attachment, especially if that recipient is the party's host.
You, however, don't have to beat yourself up looking for specific products that may not even exist. Use your creativity to boost the party's theme. For instance, you could use wrapping paper to enhance the appearance of your gift.
Keeping with the party theme is optional with your hampers for Christmas. is, however, a simple gesture that shows you put much thought and time into your gifts while sticking to the Christmas spirit.
3. Make the Hamper Yourself
Nothing beats something DIY'd. Every handmade gift hamper, although not as perfect as that sold in stores, holds a sentimental value. It's the thought and effort behind it that counts the most. Making your hamper will also help you save on cash, especially if you are on a budget.
Most of the time, products that can be homemade are sauces, pastries, and scrapbooks. You can take things a notch higher if you are a creative mind. You can make stuff such as original paintwork or pottery. If you need to be more creative or have the time to create a gift from scratch, have simple touches that create your imprints.
4. Write Special Cards
Unique cards are a great personal touch to any gift hamper. If you can, make your special card. It is especially effective if your hamper is different from your DIY ventures. Choose this time to be creative with the card. Make sure to make the card as Christmassy as possible with drawings of reindeer, buttons, a gingerbread house, and candy canes. Also, remember the Christmas themes are typically red and green.
If you are wondering how to make a simple Christmas card, you need craft paper, design paper, a pair of scissors, glue, a ruler, a pencil, and a felt pen. Simply, follow the steps below;
1) Using a ruler and pencil, take measurements of the length and width you want your card to be, considering the number of cards you would like to make.
2) Cut the cardboard sections carefully using a pair of scissors.
3) Take a piece of the cut-out cardboard and fold it in two. It will create the inner part of the cardboard on which you can write your special message.
4) Print out designs to attach to your cardboard card using your paper. Make sure the design is in line with the Christmas theme. Also, make sure you create designs that can fit the cardboard card.
5) Carefully cut out the design printed on the paper using a pair of scissors and stick them on using glue.
6) Let the glue dry, and write your message on your cards.
5. Make Appropriate Gifts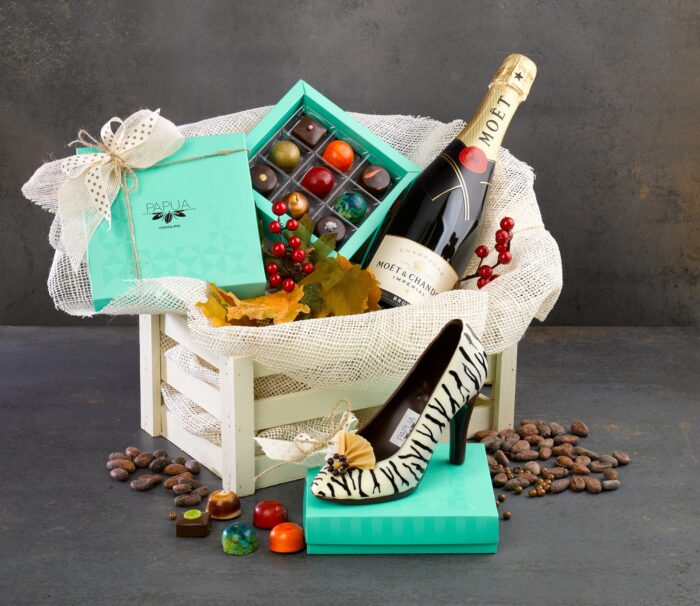 Gifting appropriately is one of the simplest yet most challenging things to do. During this stage, most people are shocked that they do not know their loved ones. It is usually embarrassing when your loved ones do not know how to react to your gifts, particularly if they are not impressed with your gesture.
You must be keen to listen to them in previous conversations to get an idea of what to give. If you are unsure what to put in your hamper, many experts will advise you to give things that help solve everyday problems instead of giving you even more stuff to handle. It could be something that helps save time when cooking or cleaning, kill boredom or lighten an economic burden. Make sure, however, that whatever problem you are solving is relevant to the recipient.
Only buy or make things that take up a little space in your recipient's house or work area. Always ensure your gift is something they can use, if not daily, every other week; that's how you create a more permanent impression on your recipient.
Remember to make the hamper all about your recipient and not about yourself. It is easy to get carried away by your interests, which will, in the long run, be a waste of time and money if your recipient cannot fit it into their daily lives.
6. Diversify the Contents of Your Hamper
Many people make the common mistake of putting the bulk of the same product in their hamper. Part of the experience of gifting hampers is the surprise element that many seem to miss out on. It is an excellent idea to diversify the contents of your hamper.
For instance, if you plan on a hamper for a sweet-toothed loved one, choose a traditional Christmas dessert such as a gingerbread bundt cake.
Make sure there is diversity in each sweet's color to enhance the hamper basket's appeal. Remember to add some extra snacks that go great with sweets. It could be the likes of peanut butter or cottage cheese. You can research this and pick a few you think your recipient may like.
Likewise, for a hamper full of cheese and wine, ensure you have several of your recipient's favorite cheeses and wines that complement each other. Diversifying your hamper will require you to be both creative and conservative. Ensure that you stay relevant and ask for help from other loved ones.
7. Have a Budget
To be able to plan for your hampers, it is crucial to have a budget. Make sure the budget is practical and manageable. To help manage your hamper ideas, start saving up for the Christmas hampers several months before the dinner party. It will be less straining to your pockets.
It is also a common mistake to think you cannot create an excellent Christmas hamper on a budget. Using DIY items holds much more value than those bought from stores.
If you rush to come up with a crazy Christmas hamper on a budget, try reducing the size of your hamper basket. It will help you look into smaller, less expensive gifts and give your recipients an intimate feeling. It does not, however, mean that you should not put thought into those small things.
8. Decorate the Gift Basket
Everyone loves a well-delivered gift as it forms part of the whole gifting experience. A budget for wrapping and delivering your gift basket is essential. It will ensure your gift looks smooth and gives a better impression.
This can be achieved by putting in the time to wrap your gifts, decorate the basket holding the gifts, add some filler paper and ribbons, and make a card with a special message to your recipient, wishing them a merry Christmas.
If you need more time to decorate your basket, you can buy a ready-made hamper from your nearest store. Make the hamper part of the gift by giving something a hamper that your recipient can reuse. For instance, you can put your gifts in a cotton bag and print out their name.
Final Thoughts
Being a pro at gifting hampers for events such as Christmas dinner parties takes a lot of planning, budgeting, and thought. It is easy to make mistakes, especially if you are only a newbie, but there is always a second opportunity to improve.
The ideas provided in this article will help you become a master at preparing and giving hampers to your loved ones. Wishing you an early Merry Christmas!