Things to Do in La Jolla, California
This post may contain affiliate links. Please read my Disclaimer and Privacy policy for more information.
There are many things to do in La Jolla, with or without kids. We took Grace (12) and Sapphire (10), and stayed for three days. I think it was the perfect amount of time, because we were all pretty wiped out (especially Saff).
Things to do in La Jolla
We are heading back to La Jolla next month, so I'll add to this post of top things to do in La Jolla at that time. Until then, check out our pics from the beach!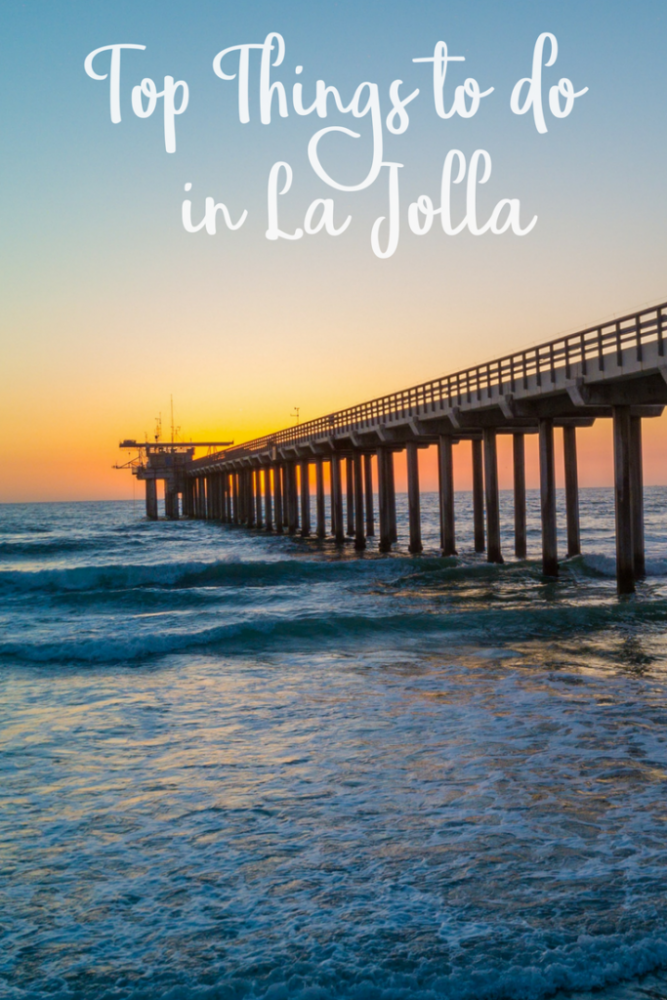 David deLeon
Scripps Pier is a great spot to catch a sunset. Unfortunately, our entire trip was gloomy (yay, June!), so we didn't get to see any pretty sunsets.
La Jolla Shores, more specifically La Jolla Cove, is our favorite spot ever in the whole wide world (so far)! We just can't get enough, and visit every chance we get.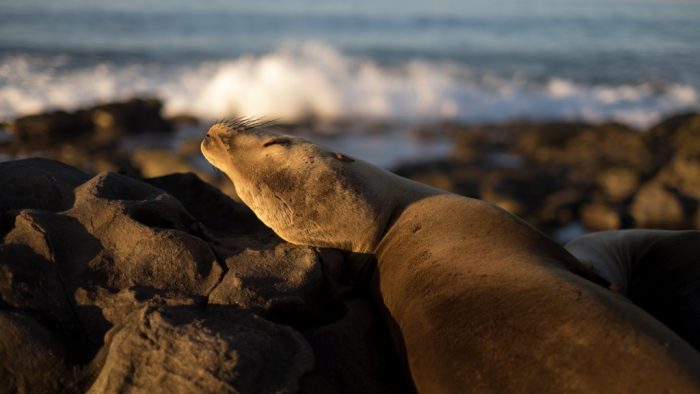 Claude Piché
The Cove is protected as part of a marine reserve. Underwater, it is very rich in marine life, and is popular with snorkelers, swimmers, and scuba divers. You can snorkel with leopard sharks, and get fantastic photos of seals and sea lions. We love the little cave area, but it's covered in crabs so be careful! The waves aren't quite as big in the cove, but they still get a little crazy at times.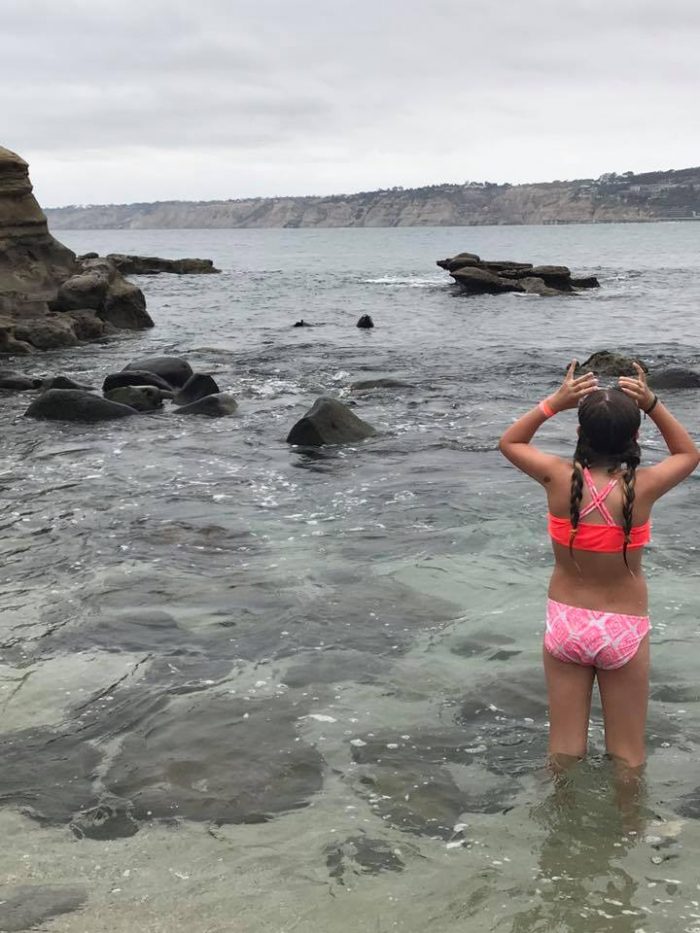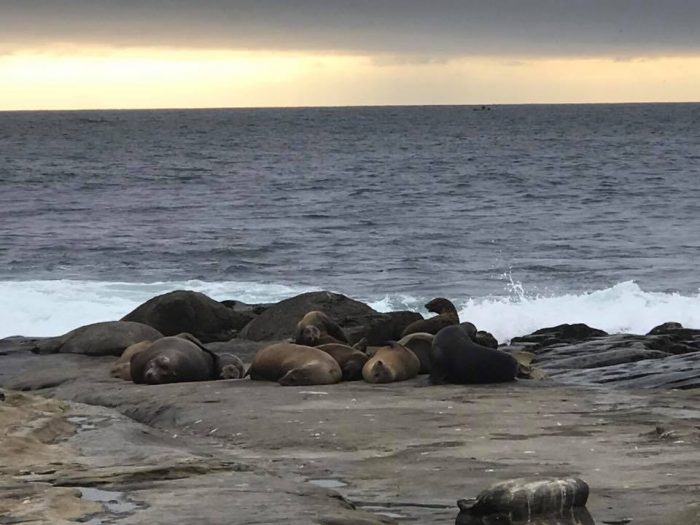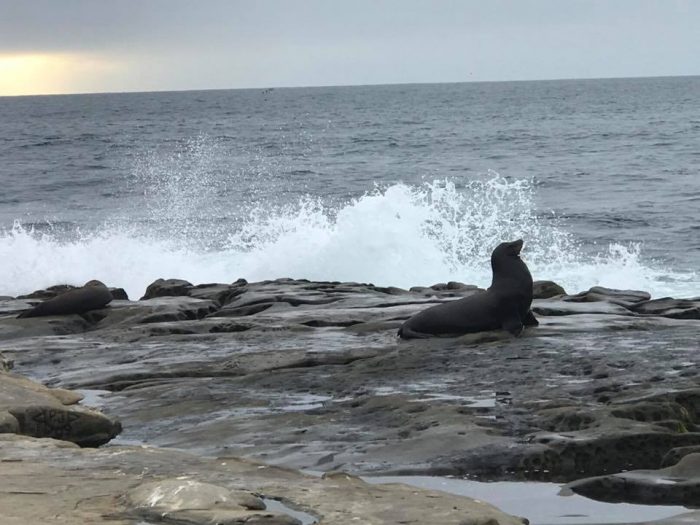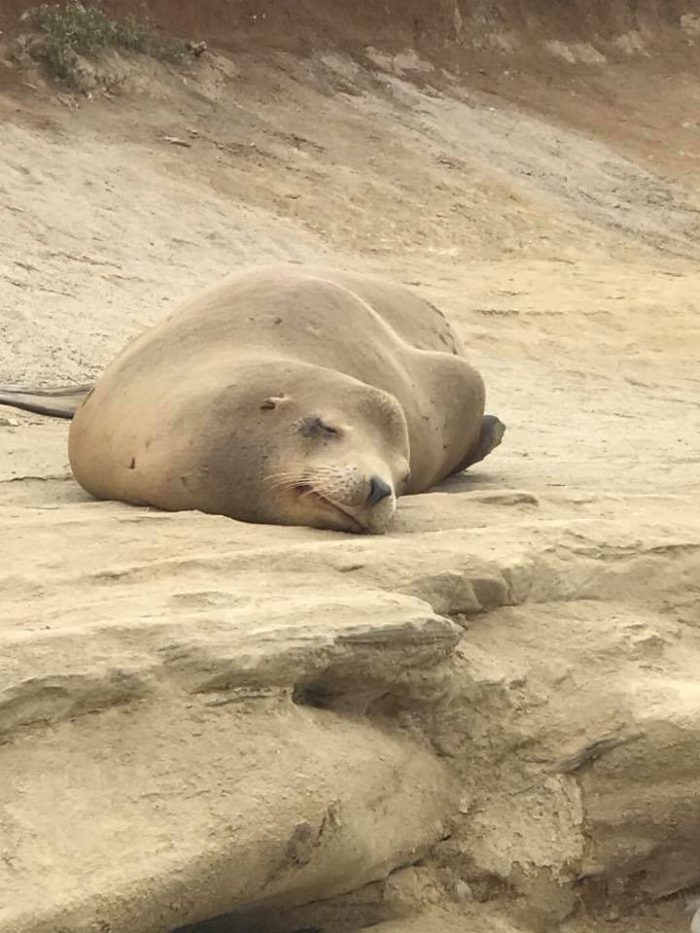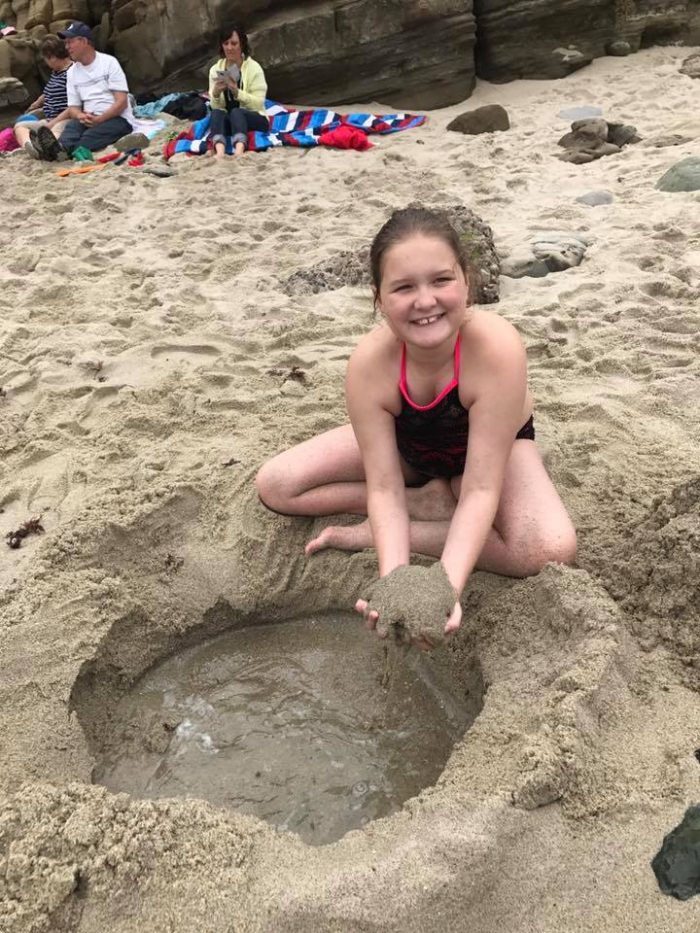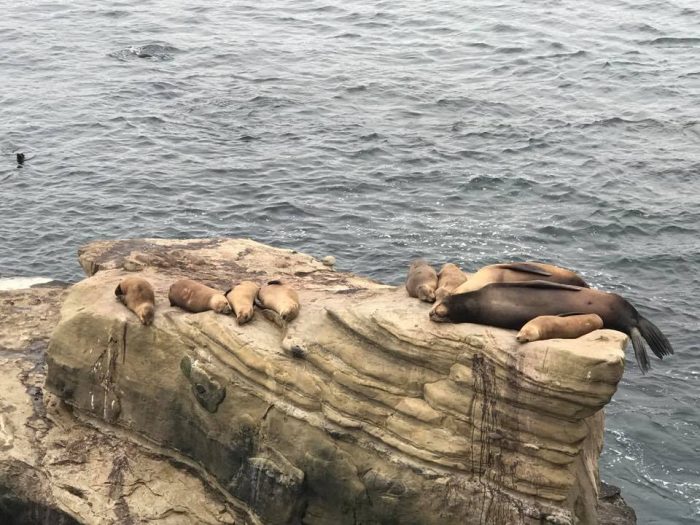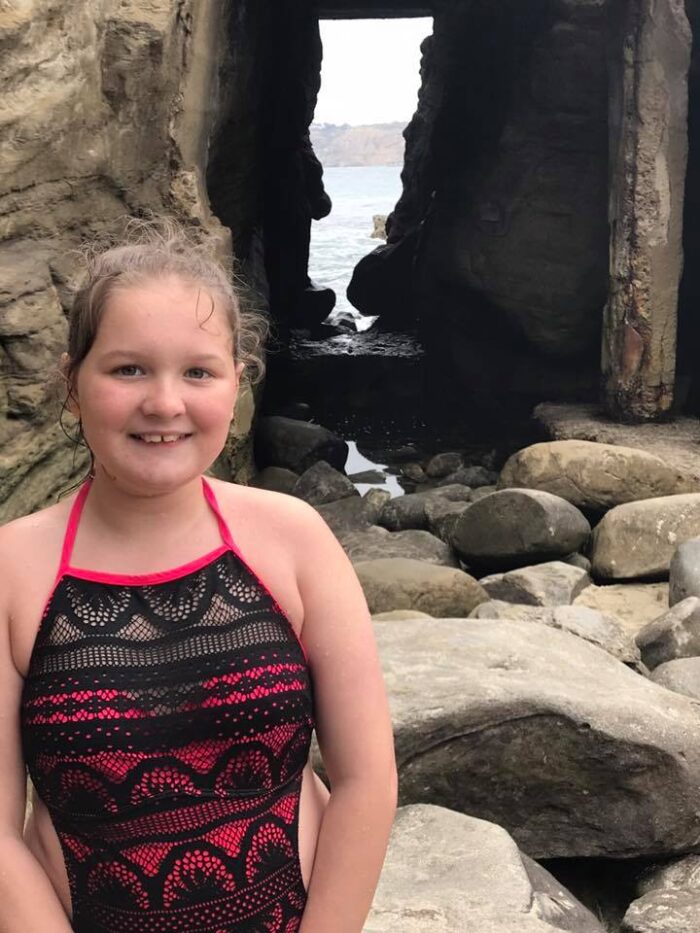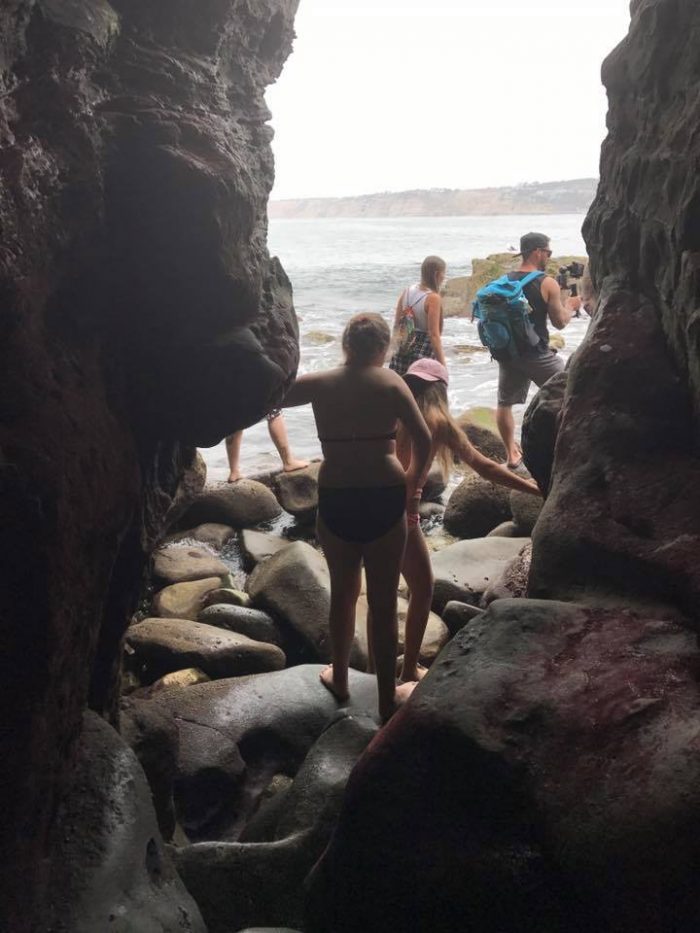 Parking at La Jolla Cove: Parking is very limited and tough to access during peak times (and sometimes even during the gloomy months, too!). There is a parking garage but it costs $10 an hour! I usually drive and drop Rach and the kids off at the steps to the Cove, and find a parking spot a few blocks away.
Shopping + Food
If you have lots of money to spend, La Jolla is your spot. There are so many stores, fancy restaurants, galleries, and more. You won't walk two steps without seeing a Mercedes or a Tesla. Fortunately for us commonfolk, there are some spots in and near La Jolla that you don't have to be a movie star to afford.
Arizona doesn't have the best food choices, so we always splurge when we go to SoCal.
Breakfast: For breakfast, we ate at The Coffee Cup. I had a Chicken Quesadilla, and the girls split a French Toast. We each got a coffee drink (girls split a hot chocolate, I had decaf). Our bill + tip was about $75. Eek! Yes, it's expensive. It was delicious but if you're on a budget, this is not the spot for you!
Lunch: Not quite in downtown La Jolla, you'll drive about a mile to get to Don Carlos Taco Shop. But, even if it was 20 miles away, I'd drive there again. Best food, hands down.
For lunch the next day, we went to Hodad's in Ocean Beach. I had the tuna sandwich and we split a chocolate milkshake.
Dinner: We were tired as heck so we ordered food from The Local Pacific Beach via Yelp Eat24. The girls split fried rice, and I had a lobster taco and churro waffles. Unfortunately, the girls caught on to what I was eating so I had to share. Rach got a Burrito Plate. It was less than $40 for all of that, tip and delivery included.
Dessert: We hit the Gelateria for dessert. It was yummy!
Spots we missed this time but will catch next time
Self-Guided Walking Tour of La Jolla
La Jolla Hidden Swings looks like a nice little spot to go exploring to find.
The Cave Store – I've got a thing for caves. I used to be a tour guide at the Bonne Terre Mine, and since then I can't get enough!
Torrey Pines Gliderport is the perfect spot to take pictures! The kids will love watching all the gliders. Feeling brave? Go gliding! I'm gonna sit this one out…
If you're visiting on a Sunday, pleeeease check out the La Jolla Open Aire Market for me. I haven't visited yet!
Follow La Jolla Mom and the Tattooed Travelers for more things to do in La Jolla!
Got the travel bug?
10 Free Things to do in San Diego
Top 10 Beaches in Southern California
Arizona Bucket List
What else do you like to do in La Jolla? Let me know in the comments!