Drank too Much Last Night? Here's How to Control Your Alcohol Hangover
One thing that's common at parties is most of us end up drinking more than we should. And that makes sense too. It could be your twentieth birthday or a big promotion. Or perhaps your business closed a big client. There is no shortage of big moments that call for a blast.
That being said, dealing with alcohol bloating can be hard to bear. For starters, you'll feel groggy and tired. The next day, you'll be a walking zombie who can barely stand up straight. You may also experience nausea and vomiting, not to mention splitting headaches. Fortunately, there are ways to help you avoid these side effects.
Here's what to do if you've had too much alcohol.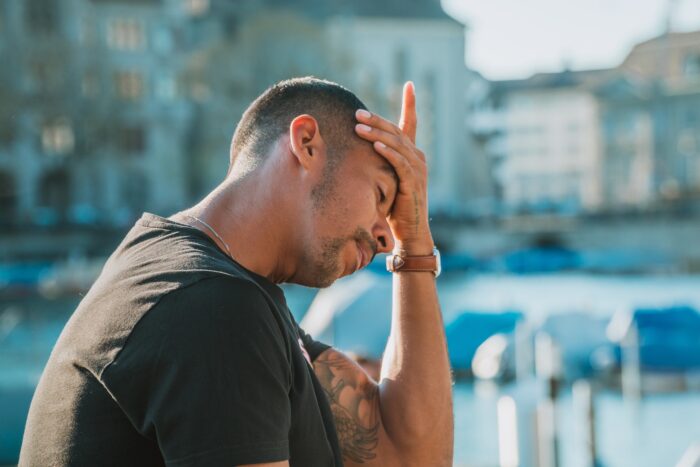 Hydrate
Alcohol consumption can lead to dehydration, which can cause a whole host of unpleasant symptoms, including headaches, fatigue, dry mouth, and dizziness. To help combat these effects, it is important to drink plenty of fluids before and after drinking alcohol.
Water is the best option, as it will help rehydrate your body and flush out toxins. However, fruit juices and sports drinks can also help restore lost electrolytes. Just be sure to avoid sugary drinks, as they can worsen dehydration.
If you're feeling especially dehydrated, you may also consider taking a pain reliever, such as ibuprofen, as it can help reduce inflammation and pain. But we suggest seeing a doctor first before taking any medications.
Eat the Right Foods
Regarding alcohol hangovers, what you eat can make a huge difference. Eating something with protein and fat before bed will help slow down the absorption of alcohol in your system. Additionally, consuming, complex carbohydrates like oatmeal or whole grains can help replenish lost energy and nutrients.
Also, don't forget to sip on some non-alcoholic fluids (water or juice) throughout the night – this will prevent dehydration and help you feel better in the morning.
Get Plenty of Rest
You might think that sleeping off a hangover is impossible, but getting some rest is important for helping your body recover from an episode of excessive drinking. Get at least 8 hours of sleep to help your body restore itself.
If you are having trouble sleeping, these tips should help:
Set up the right environment: Make sure the room is dark and comfortable.
Limit your caffeine intake: Avoid coffee, tea, or energy drinks.
Stay away from screens: Watching TV or scrolling through your phone can be stimulating and interfere with sleep.
Avoid alcohol as a sleep aid: Although it might seem like a good idea, drinking more alcohol will make your hangover worse.
Sleep in a peaceful room: Find a quiet and comfortable spot.
Watch Out
The best way to avoid an alcohol hangover is to drink responsibly. Avoid consuming more than two drinks per hour, and alternate between alcoholic beverages and non-alcoholic ones like water or juice. This will allow your body time to metabolize the alcohol and prevent dehydration.
See a Doctor
If your symptoms persist or become too severe, it is best to see a doctor. With proper medical advice and treatments, you can get back on track in no time.
Final Word
Having alcohol at parties is okay as long as you are not overdrinking.
Following these tips can reduce the severity of a hangover and get back on your feet quickly! With enough practice, you can even learn how to enjoy drinking while avoiding the unpleasant symptoms of too much alcohol consumption.
Still have any questions or want to add anything to the above list? Comment down below.