10 Best Gift Ideas for Bloggers
The best gift ideas for bloggers come from, you guessed it, a blogger! :) I've been blogging since I was 15, and blogging professionally for about 10 years now. Most of my friends don't "get" what I do, or how it pays my bills, but they know I absolutely love blogging. I don't talk to people when I'm out and about, generally speaking, but if they ask me about blogging I will talk for hours! Many bloggers are the same way which is why these gifts are perfect. They're awesome conversation starters.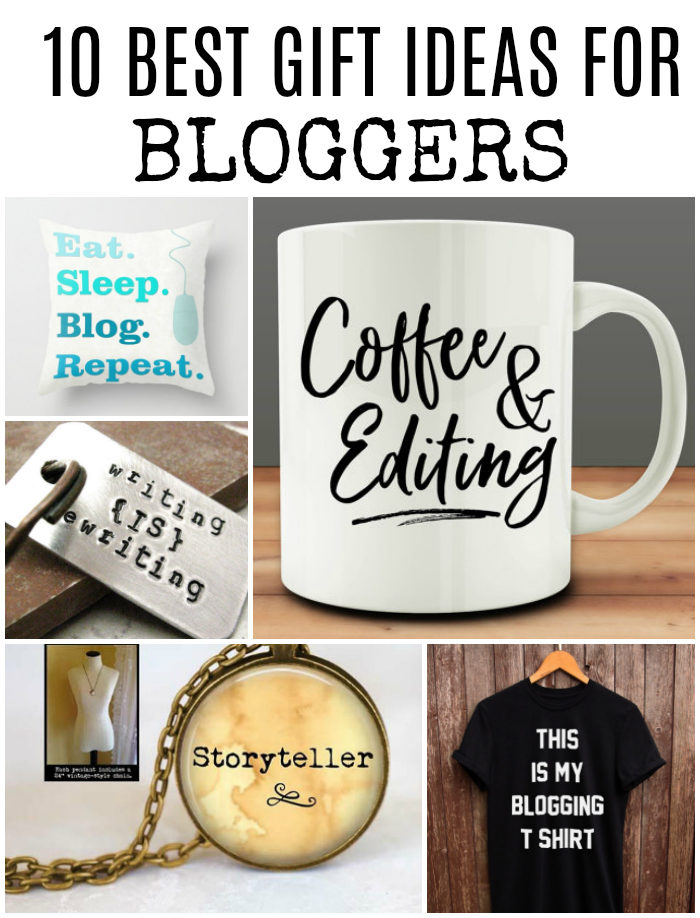 10 Best Gift Ideas for Bloggers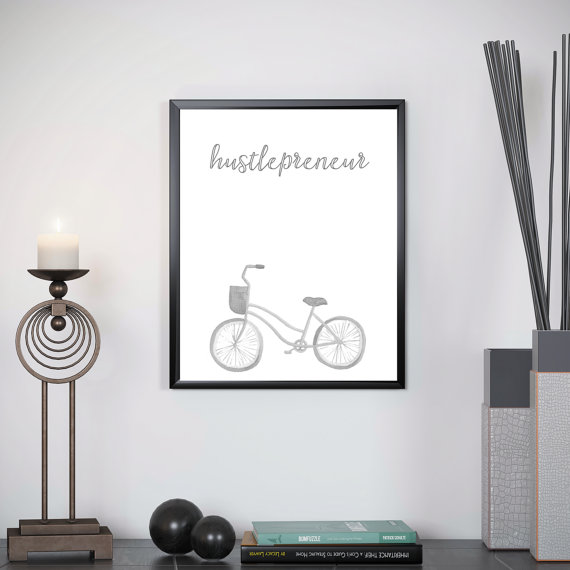 Inspirational Wall Art
Who doesn't love wall art?! Because bloggers and online influencers love to add preneur to the end of everything under the sun, this inspirational Hustlepreneur wall art from Slap Dash Mom (hey, that's me!) is the perfect blogger gift. Bonus: It's a printable and only $3, so it's the cheapest gift ever but still totally personalized and awesome. WINNING.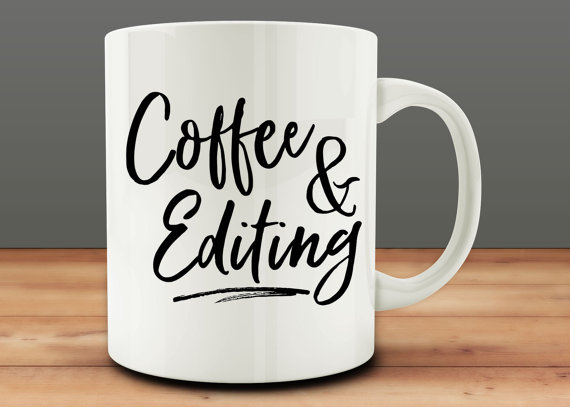 Coffee & Editing
This #sotrue "Coffee & Editing" Mug from MugCountry is sure to make any blogger squeal with delight because really, what else matters in life besides coffee and editing? Hint: NOTHING.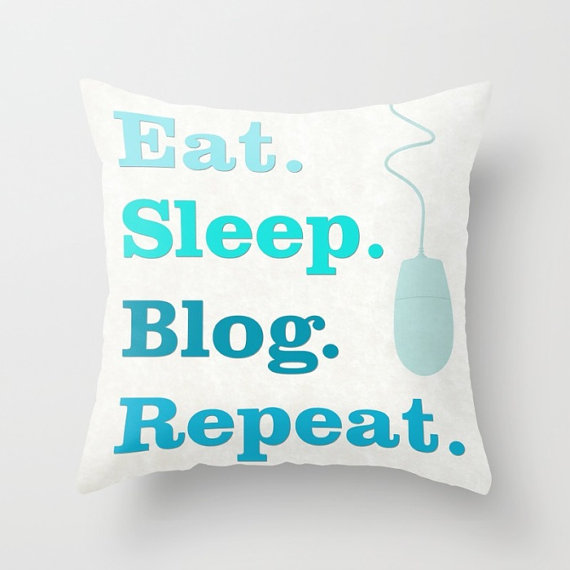 Eat. Sleep. Blog. Repeat.
This has basically been my tagline for the past ten years. This "Eat. Sleep. Blog. Repeat." Pillow from UniqueGiftCompany is speaking to my soul. My soul.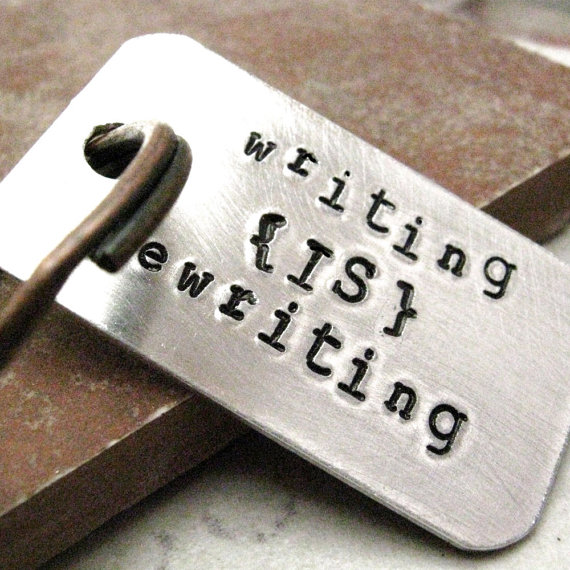 Writing is Rewriting.
First and foremost, we bloggers are writers. That's why this writing is rewriting keychain from riskybeads is one of the best gifts for bloggers ever.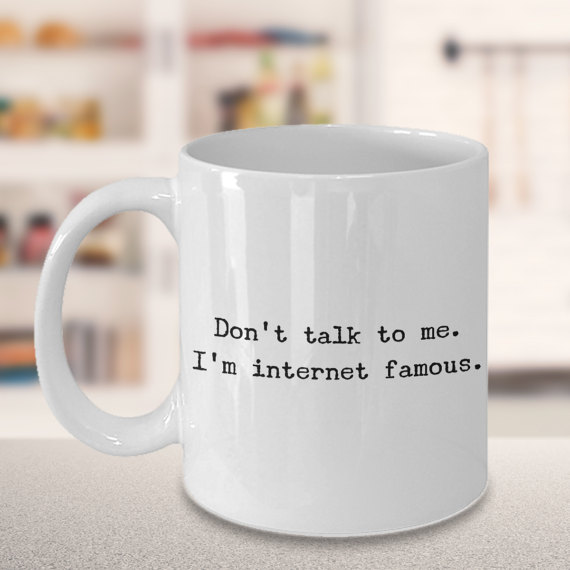 Don't talk to me.
As an introvert at heart, this "Don't talk to me. I'm internet famous." mug from themuglyfe is my spirit animal mug.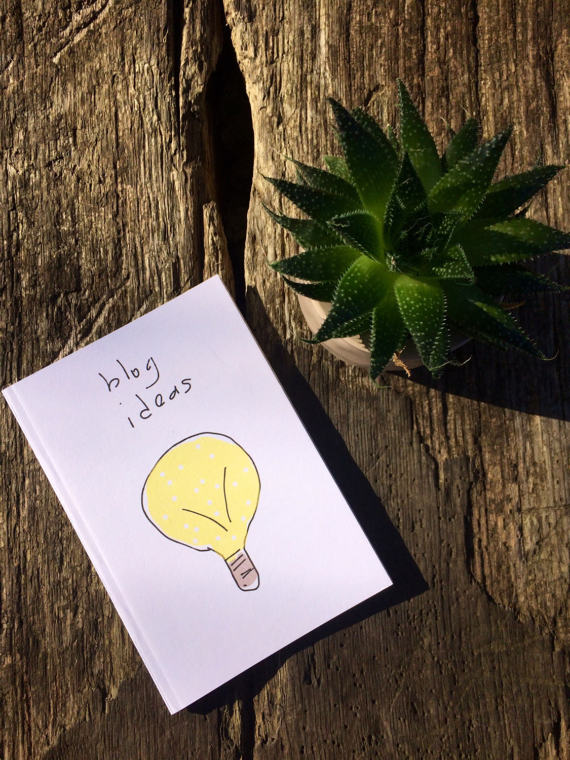 Blog Ideas
What's better than a recycled notebook from MindTheJam? Not a whole heck of a lot, man. Bloggers are always FULL of ideas (trust me on this one!). We're bursting at the seams, and the ideas usually come when we don't have a pen and paper to jot them down. Whether it's when we're trying to sleep (every. night.), or riding in a Lyft (trying not to die), the ideas always pop up at the craziest times. Having this small notebook – and a pen – on hand will help save your blogger friend's life. I promise.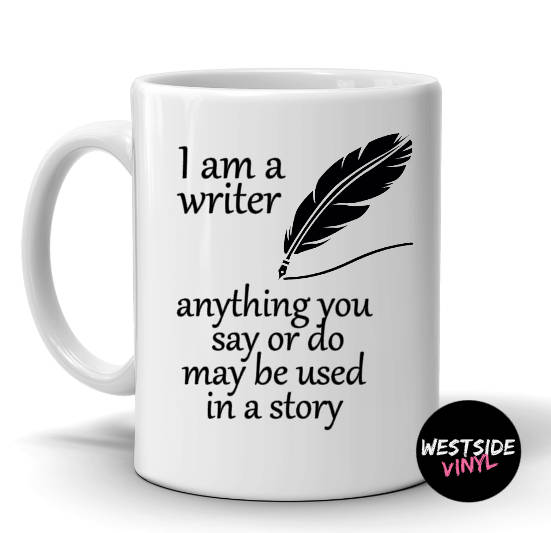 #Truth Blogger Mug
No statement has ever been truer: I am a writer. Anything you say or do can be used in a story. This mug from WestsideVinyl is fair warning for every person I've ever met in a coffee shop or befriended at a grocery store. If you're interesting, chances are I'm going to write about you.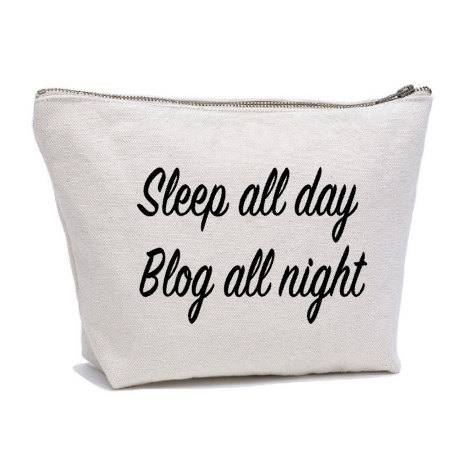 Sleep all day blog all night.
Yes, yes, yes! This makeup bag from Mybebecadum says Sleep all day, blog all night. That's the blogger life 100%! My most productive hours are between 8PM and 1AM, when everyone else is sleeping. Zoom zoom!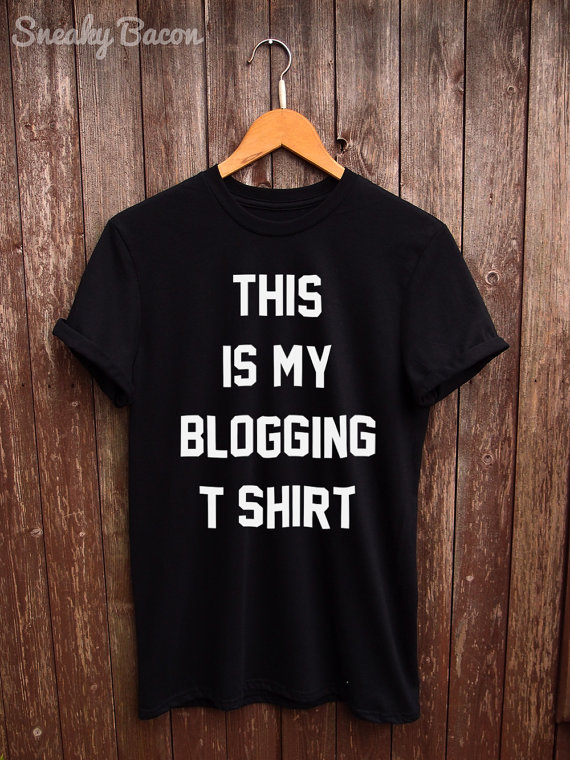 This is my Blogging Shirt
Though I prefer to wear PJs, I'd totally rock a tee that says "This is my Blogging Shirt", from SneakyBaconTees, especially when I'm blogging from a coffee shop or other public place. It'd be a great conversation-starter.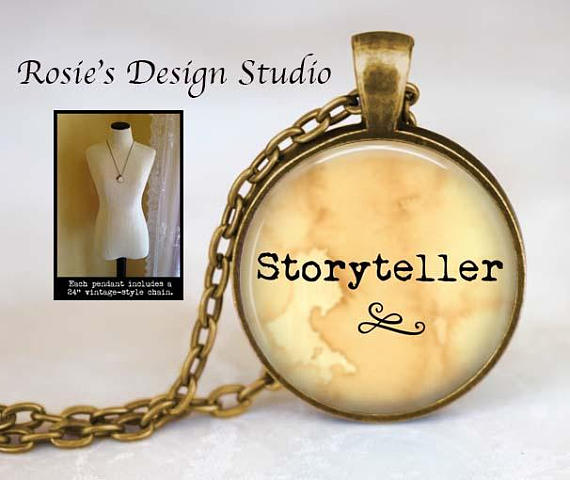 Storyteller.
As bloggers, we are most definitely storytellers. I love this vintage inspired storyteller necklace from RosiePendants.
Which is your favorite?
What every blogger REALLY wants is an Etsy gift card, so they can buy whatever the heck their heart desires! But no matter which gift you buy for your blogging BFF, they'll love it because you put thought into it. Giving gifts from Etsy shows you support handmade artists, which all bloggers appreciate!