17 Asparagus Recipes Your KIDS Will Love!
This post may contain affiliate links. Please read my Disclaimer and Privacy policy for more information.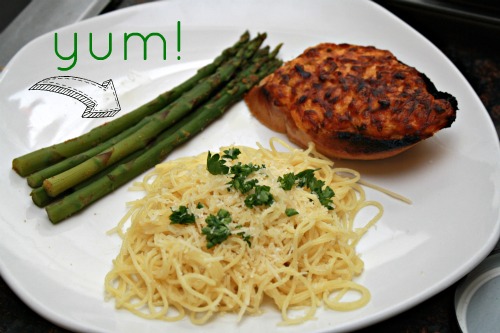 Why should your kids eat asparagus?
Asparagus is in vitamins B6 and C, plus fiber, folate and glutathione, an anti-carcinogen and antioxidant, asparagus is an excellent nutritional choice. Nothing beats the delicate flavor of fresh asparagus, but if your children are anti-veggie like some of the kids I know, kick the flavor up a notch and they won't even taste the "vegetable" flavor, I promise!
According to Fat Duck chef Heston Blumenthal, the flavor molecules in asparagus are water soluble. When you blanch the spears in boiling water, the flavor leaks out. When you cook it in fat, the molecules remain intact. So, instead of blanching your next batch of asparagus, cook it in a little olive oil or butter for a more flavorful result.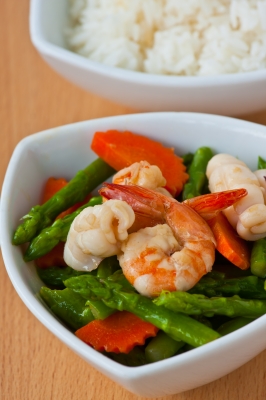 So how do I get them to eat it?
Rinse the spears and break off the tough ends, then take your pick at how to prepare it:
Shave tender stalks into paper thin strips with a potato peeler. Toss them with a squeeze of lemon, a bit of olive oil, salt, black pepper, and shredded Parmesan cheese. You don't even have to cook it!
Grill asparagus with a little soy sauce. <<< This is my favorite! Grill asparagus and brush with melted butter and garlic. Sprinkle with shredded Parmesan. Stir fry chopped asparagus with red bell pepper strips. Add garlic and soy sauce for big flavor. Trim stalks and toss with olive oil and garlic. Roast at 400* until tender and lightly brown.
Asparagus Recipes
Poached Egg with Asparagus
Kid-Friendly Asparagus Recipes
Roasted Asparagus with Feta
Asparagus and Parmesan Pastries