5 Easy Personalized Gifts That Won't Take Hours to Make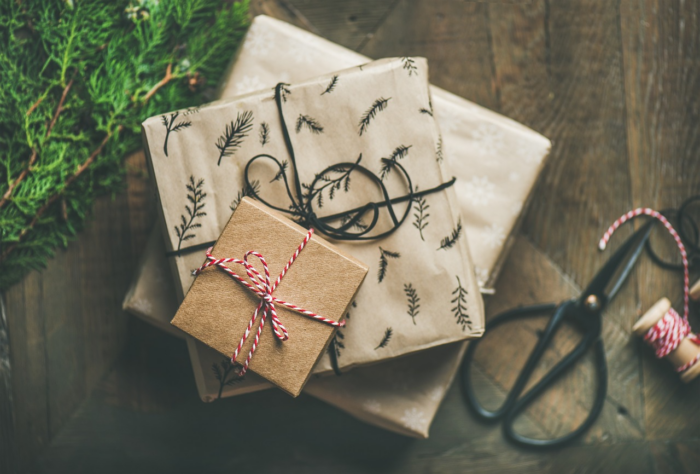 Image source: https://pixabay.com/photos/gifts-background-decoration-present-2998593/
If you like offering unique and thoughtful gifts, you may find yourself in a pickle every time you have to go to an anniversary or during the gift-giving season. After all, it takes a lot more energy to find unique ideas that fit each giftee's personality and likes than just popping into a store and getting a box of expensive chocolates.
But the emotional reward of offering a unique personalized gift is an amazing feeling that charges you with positivity and energy. So we think it's worth giving it a shot.
We even put together a list of easy-to-make personalized gifts you can't go wrong with. So if you feel your creativity is lacking, have a look at our ideas below.
1. A Photo Collage
If you're making a gift for a dear friend or a family member, you probably have a ton of pictures from your time together. So why not take advantage of this hidden treasure and create a beautiful photo collage or a photo book that celebrates your relationship?
The good news is that you don't have to print and stick the photos together yourself. You just have to go online at Mixbook, choose a template and a theme, and upload your pictures. They'll do all the hard work and deliver the result to your door.
As a side note, if you don't have pictures with the giftee, you may get some interesting ones by asking friends and family to send you theirs. Also, the theme can be anything, like their relationship with their pets or a recent trip they took and loved.
2. Personalized Mugs
Who doesn't use mugs these days? This is a sure-fire gift that's extremely easy to make and quite inexpensive.
All you need is a plain mug (preferably in the giftee's favorite color) and a few design ideas. Or, if you know your giftee's favorite quotes or humor style, you can come up with something quite interesting. 
Now, depending on your skills in arts and crafts, you may be able to decorate/paint the mug yourself (using markers or paint pens). But if you're not confident in your skills, it's best to leave it to the professionals. Luckily, you should be able to find a company that paints customized mugs nearby.
3. Customized Funny Stickers
While it may seem more like a childish gift, there are adults who love to express themselves through stickers. For instance, many people love to decorate their laptops or desk areas with stickers that remind them of various pleasant things.
So, if your giftee is this kind of person, why not make sure they'll remember you next time they take a glance at the cute cat sticker you offered them?
Plus, stickers are also a great gift idea for kids who love to embellish their tech devices.
4. Customized Keychains
Just like with the mugs, you can purchase blank keychains and decorate them with things you know the giftee likes using paint, stickers, or vinyl decals. Just make sure your giftee has a need for a keychain. Otherwise, it would be a bit pointless to offer them a customized gift that they are never going to use.
5. Homemade Bath Bombs
This one's a bit tricky, and we don't recommend it for beginners. But if you've done your own bath bombs before and you know your friend likes them, it can be a great gift. Just make sure to add the list of ingredients on the label so anyone using them will be able to tell if their skin is not too sensitive to the essential oils (and other ingredients) used.
Wrap Up
There you have it! A list of 5 easy-to-make personalized gifts that fit most people out there. Of course, we hope these ideas will spark your imagination based on your giftee's preferences so you can come up with more interesting ones.