7 Tips for Single Moms With ADHD
This post may contain affiliate links. Please read my Disclaimer and Privacy policy for more information.
Being a single mom with ADHD had its perks (like endless amounts of ideas, if you're anything like me). It's also got drawbacks (like piles and piles of papers and clothes everywhere). Knowing you are going to struggle because your brain is wired differently, well, that's half the battle as far as I'm concerned. The other half is at least attempting to rally the troops and get your house and family in order.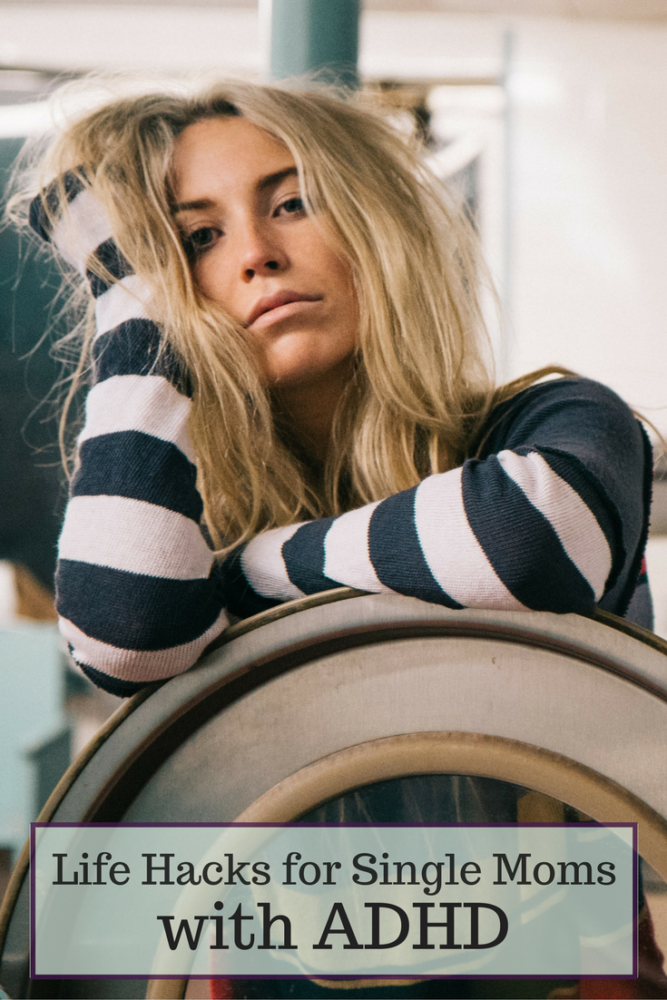 7 Tips for Single Moms With ADHD
I was a single mom when my kids were little and everything was always a wreck. Hindsight is 20/20 and now that I'm a single mom again, I feel like I finally have a decent grip on things. Yes, I still have ADD and yes, I still lose my shit from time to time… but overall, I feel at peace with everything and I'm learning to take it all day by day. When everything is sitting on your shoulders, you have to keep yourself together – ADD or not.
1. Put shit away.
Oh yeah, sure, easier said than done, Sadie. Put shit away? Seriously though. The second I started realizing everything has a place, things got easier and easier. I have always had like five places where I keep my keys, so of course they were always in the last place I looked. Now, I have ONE spot for my keys and it's the ONLY spot they go in. That means I always know where they are, and the kids always know where they are… 'cuz you know when we're running out the door, I'm screaming "SOMEONE GRAB THE KEYS!".
2. Take a picture of your to do list.
I like to write everything by hand, but then I lose the list. I lose papers, notebooks, ah you know… everything. After I write my to do list, I take a picture of it or put it in my "Notes" app on my phone. Not saying the list ever gets worked on, just saying I don't lose it anymore.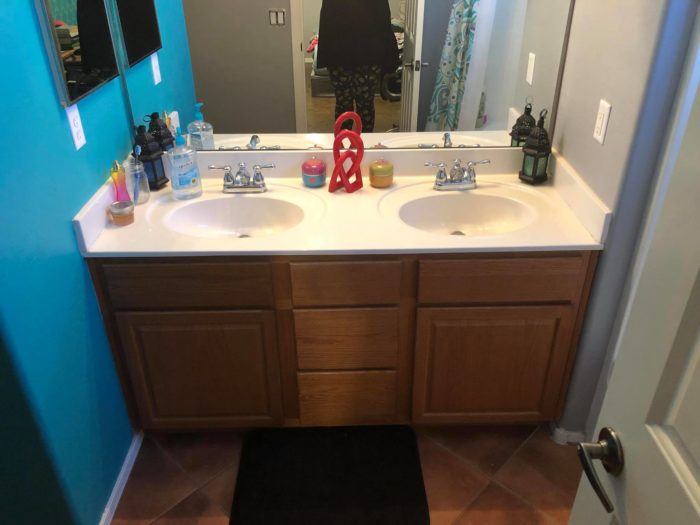 3. Keep your house clean.
Clutter = chaos. It makes me feel "safe" when I'm surrounded by piles of books and clothes, plus I'm lazy and I hate cleaning, so that's usually how things are. But when my home is sparkling clean, I feel SO much happier. Notice I didn't say "when I clean my house", because I don't do that unless I have to LOL. I hired someone to clean my house once a week, because it's that important to me. I worked out an awesome trade, so neither of us has to spend any money, which is a huge bonus.
I realize it's unrealistic for most of us – especially as single moms – to hire a house cleaner. That's why I mentioned the trade! You can trade and do babysitting, or a million other things, for other moms. Your house will be clean and your bank account won't be empty.
On the same note, keeping up with chores can be a… chore. Enlisting the kids to help (even toddlers can help clean up after themselves!) is going to be your best resource for keeping a somewhat clean house. Read these tips about keeping a clean house with ADHD.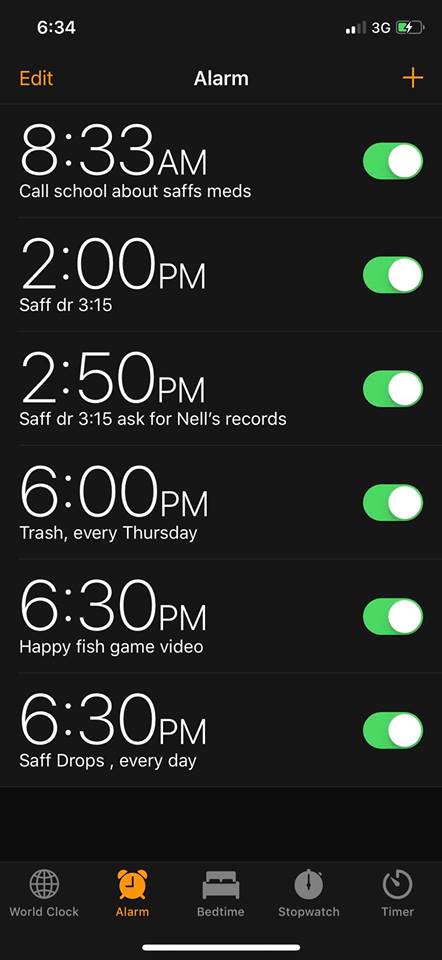 4. Set lots of alarms.
My phone is full of alarms, for anything and everything. Sapphire has drops she has to take twice a day, so I have those alarms… then I have the normal wake up alarm, plus a "15 minutes til it's time to leave for school" alarm, a "5 minutes til it's time to leave for school" alarm, and even a Thursday night "put the trash to the curb" alarm.
I use the Calendar App on my phone for doctor appointments, school functions, etc. I set an alarm for 2 days before, 1 day before, and then an hour before I have to leave. That many alarms might drive you nuts, but without them, I completely fail at life and won't remember anything.
Psst… not gonna lie, sometimes when it's an alarm that isn't urgent, I'll reset it like 10 times before I actually get the task done. As long as the alarm keeps going off, it stays at the top of my mind. And eventually I get sick of the alarm ringing every hour so I do said task.
5. Lie to yourself.
If you're not naturally an early bird, you are going to have to start lying to yourself. If your appointment is at 9AM, tell yourself it's at 8:30. I'm always early (way TOO early… thanks, anxiety), but I know a lot of ADD/ADHD folks naturally run late. Especially when kids are involved, it's important to make sure you give yourself plenty of time to get everywhere.
6. Minimize multi-tasking.
This is the most difficult one for me. I'm a huge (huge huge!!) multi-tasker. If you're reading this post, you probably are, too. Did you even make it to this tip, or have you already moved on to your next squirrel/task? If you have 10 things on your to do list, chances are none of them will get finished unless you focus on one at a time. Even if it's difficult, try to cut back on multi-tasking. You can break tasks up into more manageable steps, especially if they're the type of tasks you really hate to do.
7. Make time for zen.
My life is pretty chaotic right now. Separating from my partner of almost 9 years and having to re-learn all the "mom" tasks again has kept me on my toes. Making time for myself has to be a priority, or I'll get burnt out. I want to be the best mom I can be, always. That means I have to put myself first, too. I've transformed my walk-in closet into a "zen" room. I've got a comfortable chair, an aromatherapy diffuser, some books, my bullet journal, a mini zen garden, and a few sensory toys. No matter how you get your zen on, make sure you make it a priority so you can be the best mom possible.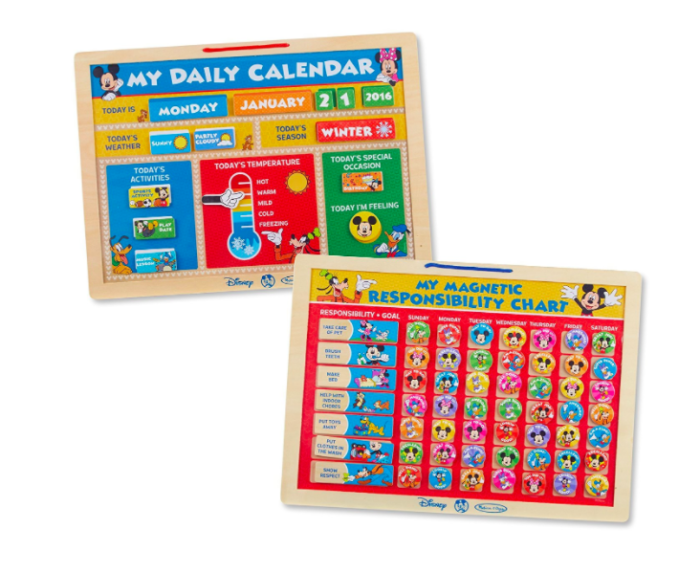 Bonus Tip!!
One more tip I have is: teach your kids to be self-sufficient! Sapphire has ADD just like I do, so we are just a hot mess unless we have our own alarms, charts, etc. Sapphire uses an alarm on her Kindle to wake herself up each morning, then has a list of things to do. She uses this magnetic "chore" chart to keep herself on track. We've tried many other ways to do things and this one works the best. She wakes up before the rest of us, and is ready before the rest of us!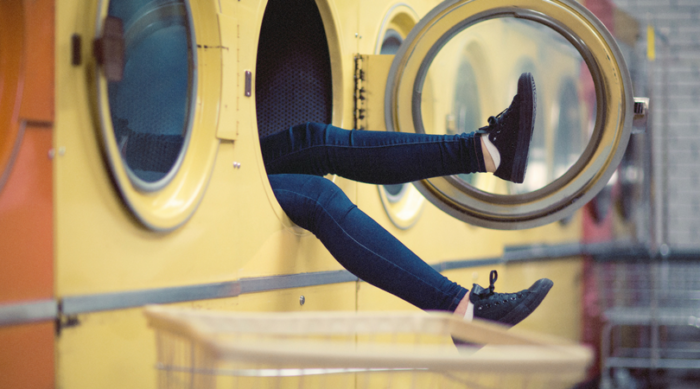 When you're a mom with ADD, your kids being at least somewhat self-sufficient will help save your sanity (and theirs). Let them take on more and more responsibility (like picking their own clothes out or even doing their own laundry) as their age and maturity allows. My girls are all tweens/teens so when I forget dinner and they're going "Hey, uh, mom… what's for dinner?" they can at least make some spaghetti so they don't live off Hot Pockets like I did when I was a kid LOL