LuLaRooms: LuLaRoe Room Ideas
This post may contain affiliate links. Please read my Disclaimer and Privacy policy for more information.
My friend Tanya is showing us her LuLaRoom! Be sure to join her LuLaRoe Group. I like posting about LLR because many of my friends are reps, and I know it takes a LOT to run a small business from home! You're going to feel like you're drowning in inventory, you might feel like you can't host another pop-up for the rest of your life, but keep trucking on because you know the profits are worth it.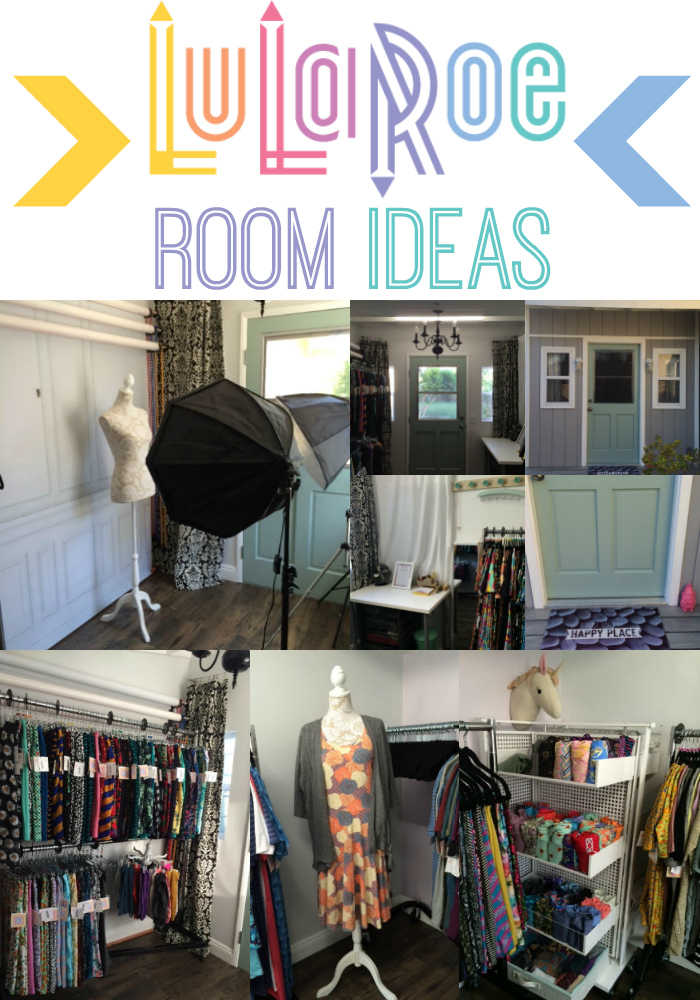 LuLaRooms: LuLaRoe Room Ideas
Tanya's husband built her a "she shed" style LuLaRoe Room. She will be the first to tell you that LuLaRoe is life changing. She loves the LLR culture and is going to help me with some upcoming posts to help you grow your LuLaRoe business!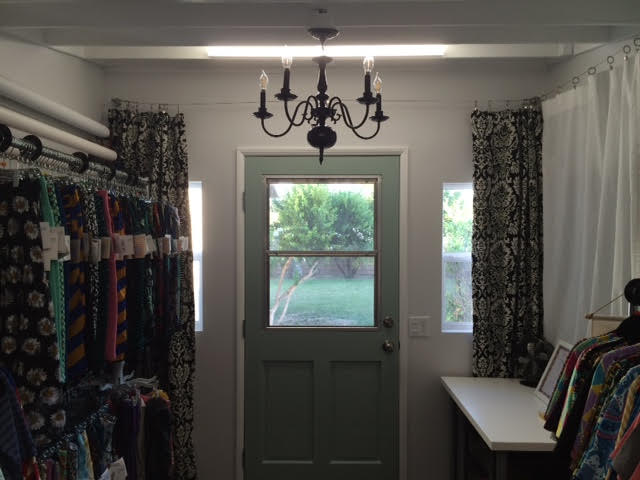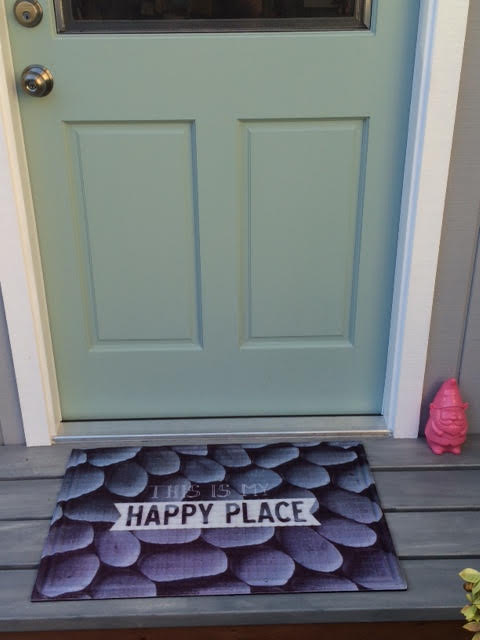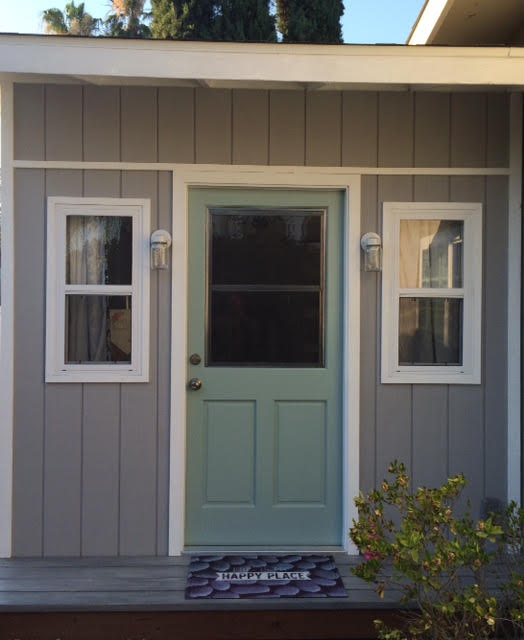 Here are a few pictures of her LuLaRoe "She Shed". These seem to be pretty popular because of their cost effectiveness. When looking at prices online, though, remember you'll need to insulate it, run electric, etc just like you would a house unless you live in the most perfect climate ever.
Here in AZ, we'd definitely need a window A/C unit to make it work. They're pretty simple to build if you're handy, and they're an affordable option if you're needing a room and don't want to add on to your house.
Office Area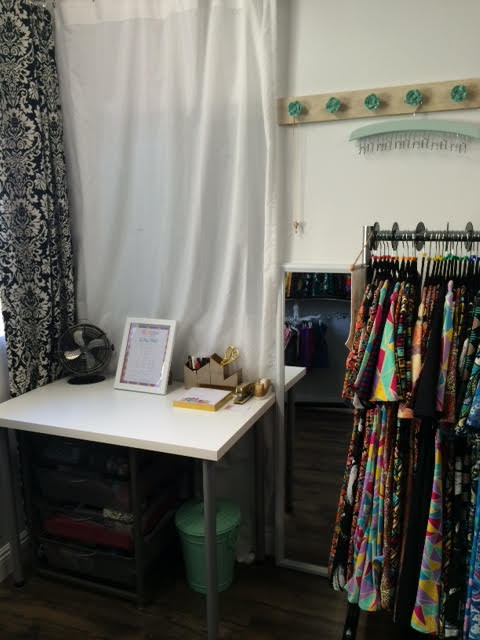 Having an office area for your LuLaRoe business is important, but you can do most of your work on a laptop so if you don't have room for a full office that's okay too!
Inventory Organization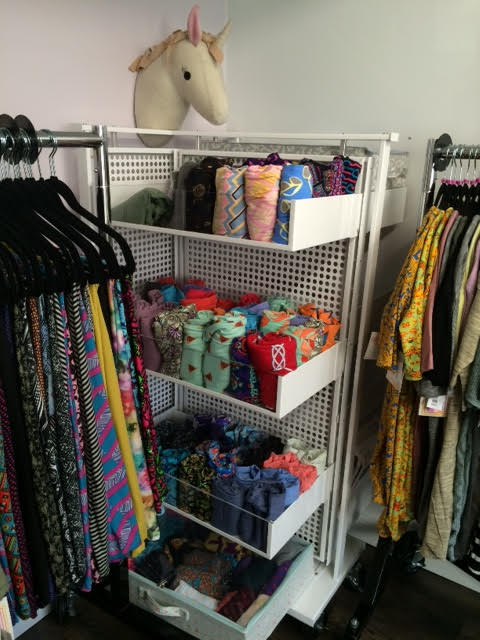 It's easy to roll the leggings up, or put them on a hanger. Keep in mind if you're using metal clips, they might put ruts in the leggings so I recommend the big plastic clips, rolling the leggings, or putting them on pants hangers and just folding them over.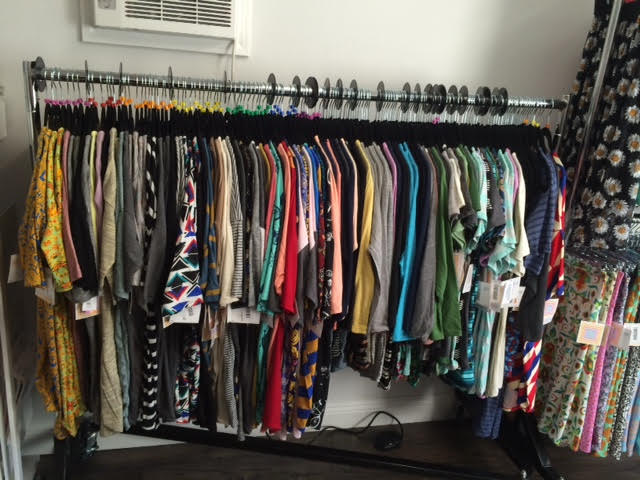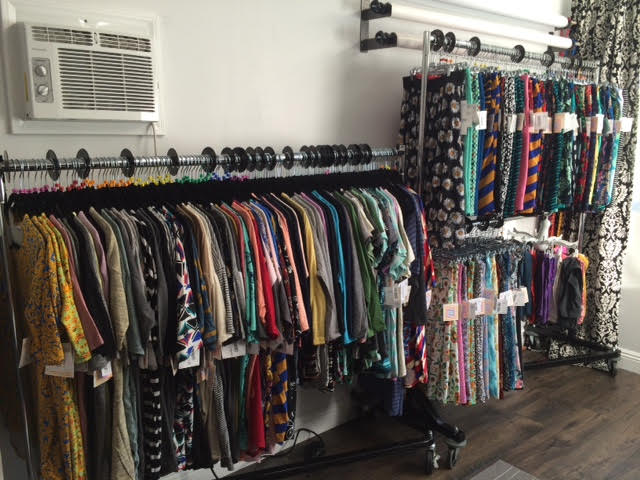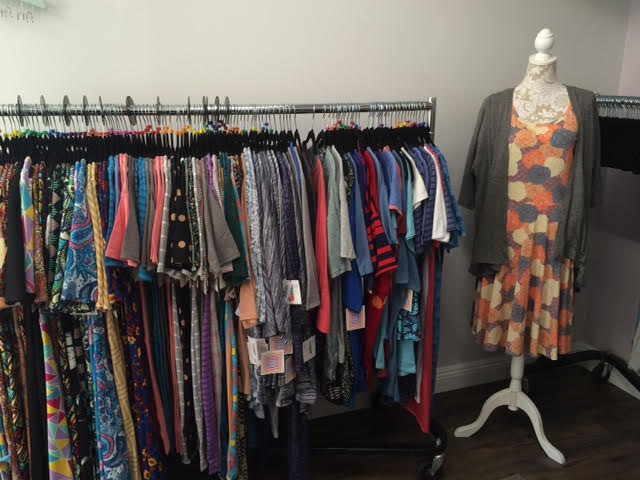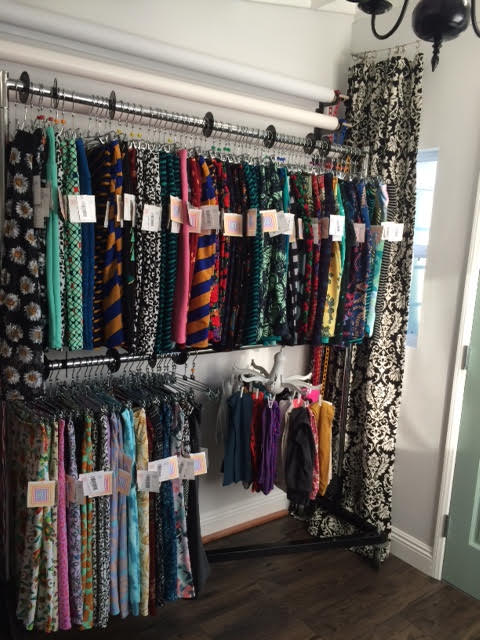 Heather York's LuLaRoom
Join Heather York's VIP Group!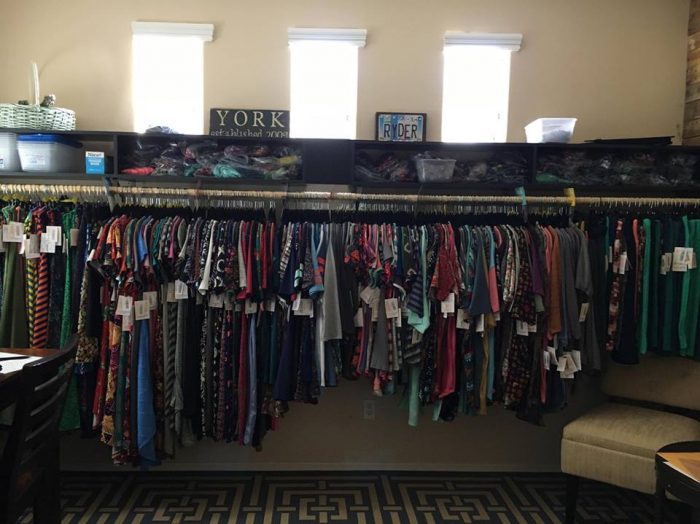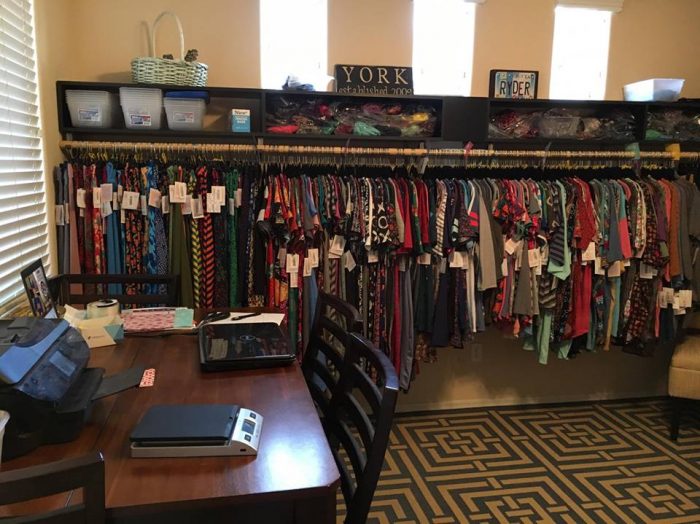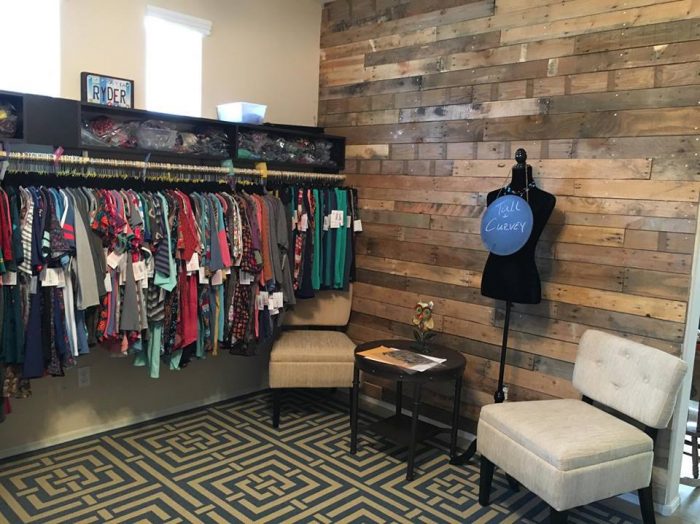 Small LuLaRoom Ideas
Kristen shared these photos of her family-room-turned-lula-room to give us some inspiration for a smaller LuLaRoe space. I love the unicorn on the wall, and the mirror display! Join Kristen's VIP Group.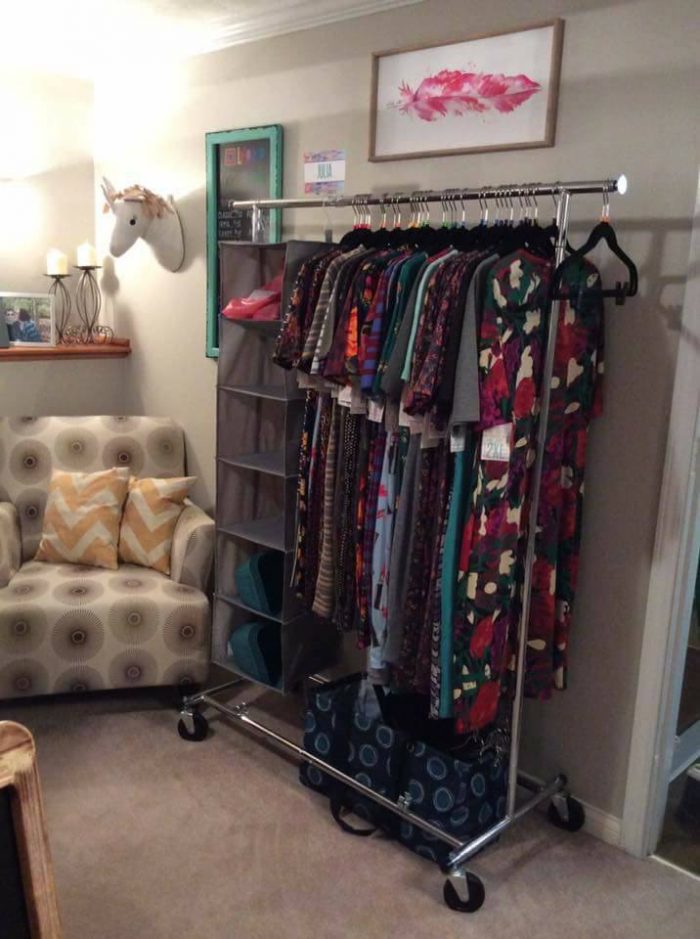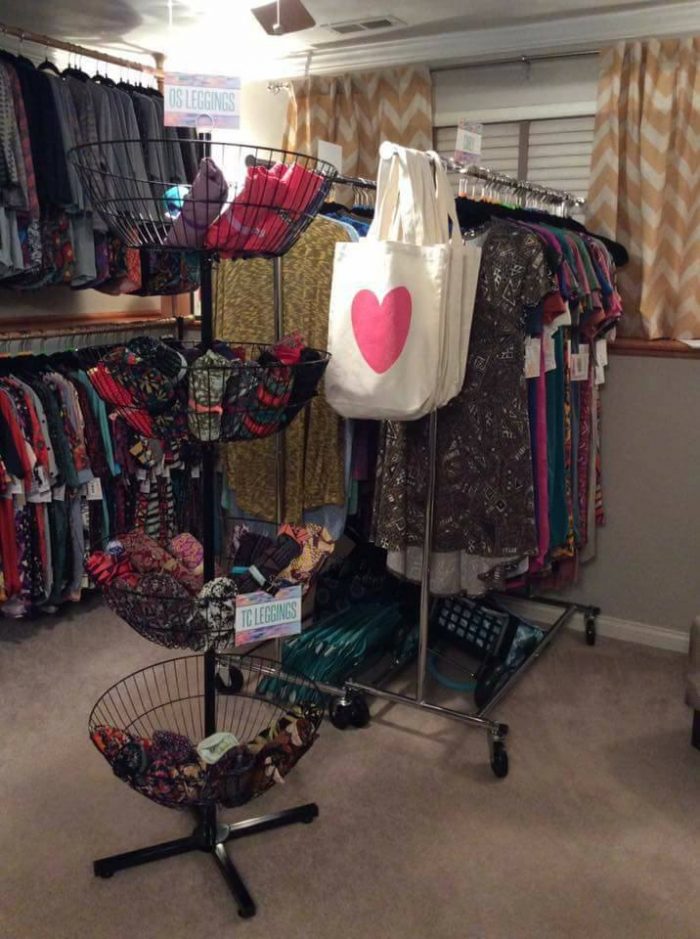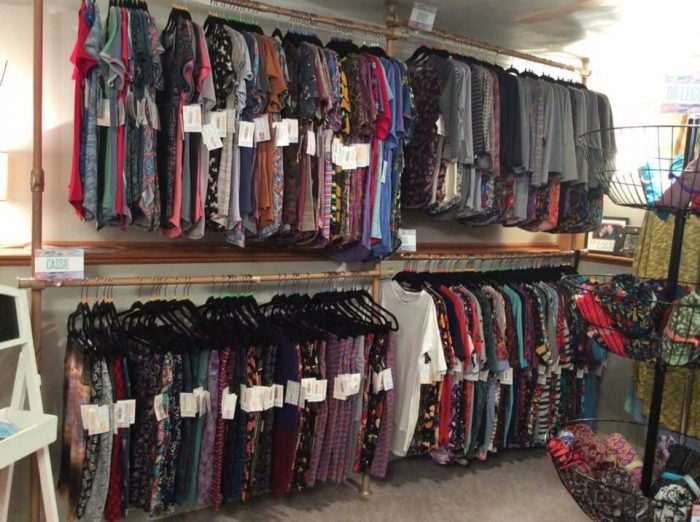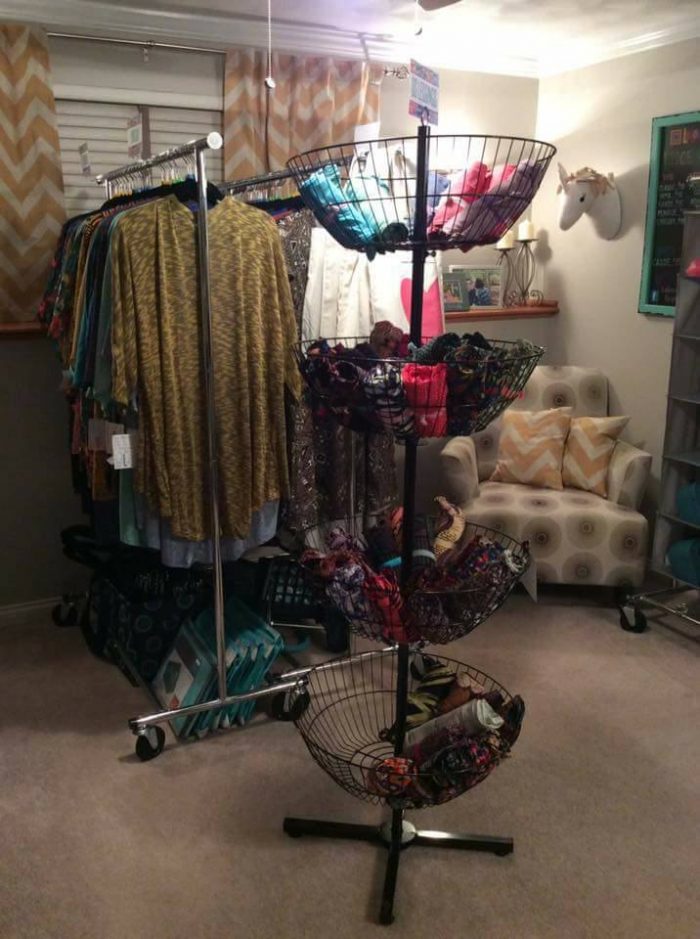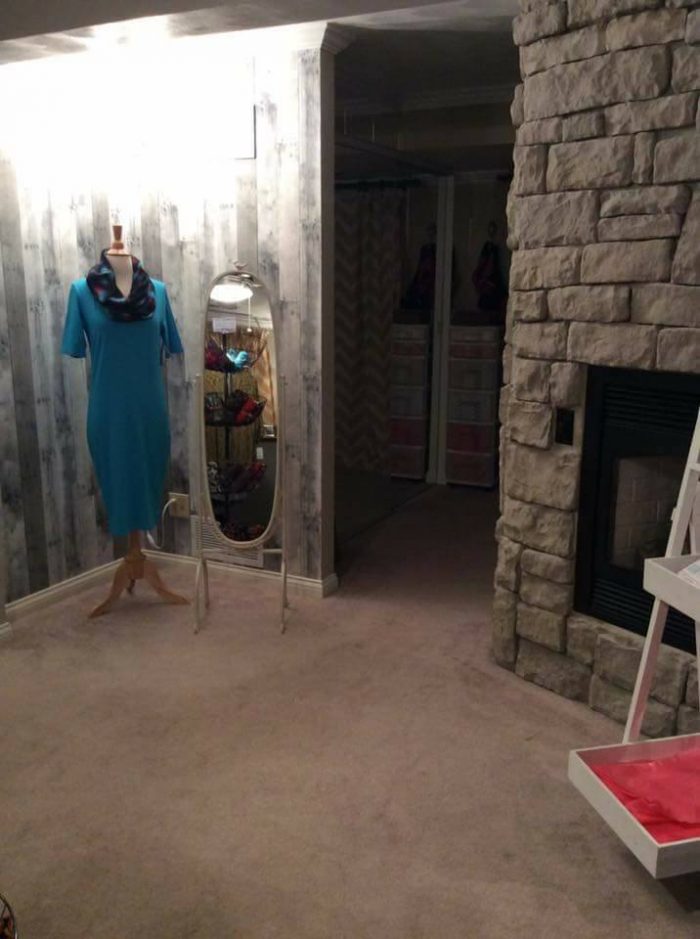 Other LuLaRoom Inspiration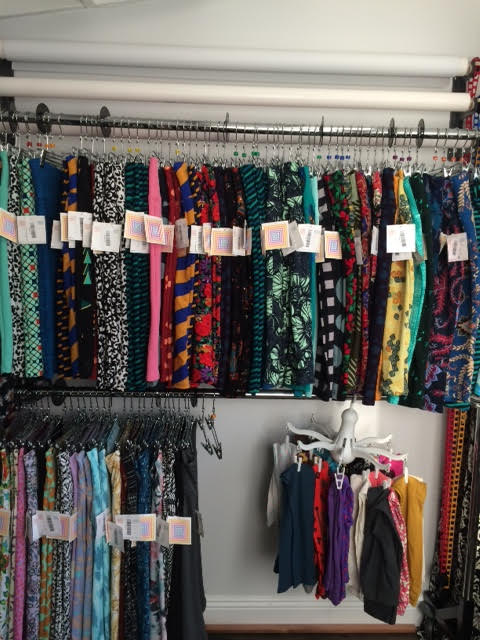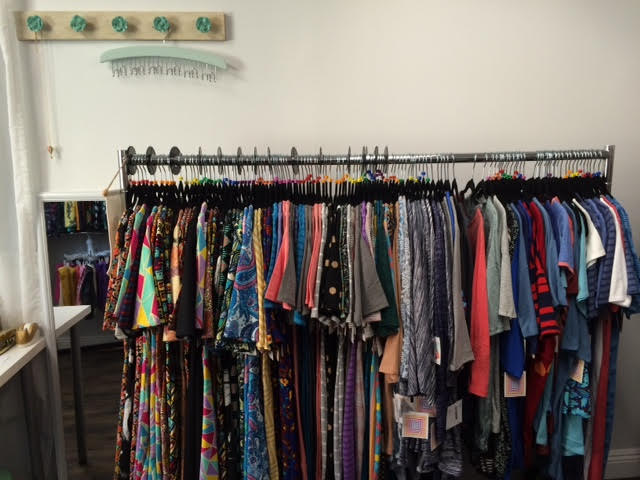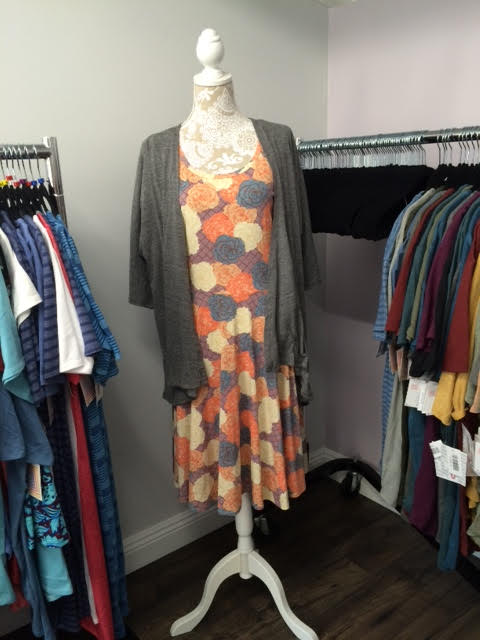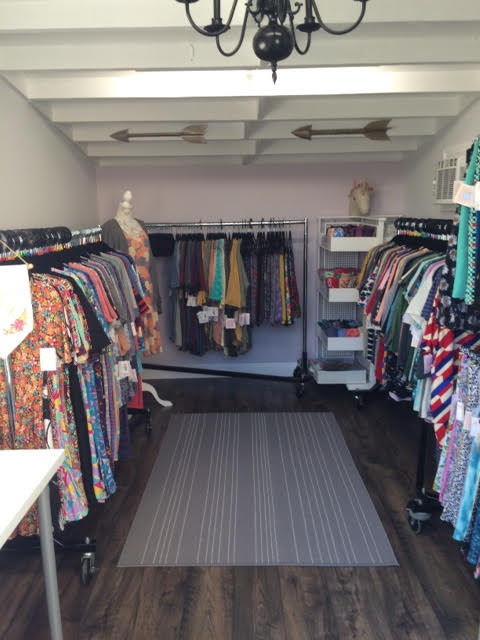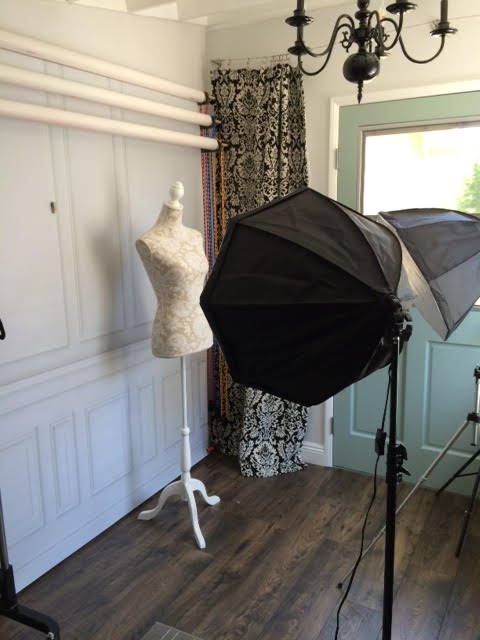 Photography is a huge part of your LuLaRoe business! Don't skimp on the set up. Make sure you buy a dress form (items on a dress form can sell 10:1 compared to those laid out), and an affordable lighting kit. The lighting is more important than the camera – you can use your PHONE if you have the right light!
I'm on the look out for more LuLaRoom pictures so if you have your own, send them to slapdashmom AT gmail DOT com – I will include your LLR link and give you credit! :)
Other LuLaRoe Business Posts