Las Vegas Bucket List for Teens
Jenelle and I visited Las Vegas to celebrate my 33rd birthday this week! Unfortunately, we didn't get through our entire bucket list… but we got a few things crossed off and definitely have enough to fill our next trip! Though, with how her anxiety was for this trip, I'm not sure we'll be heading back any time soon… anyway, onto the Las Vegas Bucket List for Teens! I hope you and your teens enjoy working your way through this list.
Check out my Arizona Bucket List and St. Louis Bucket List while you're here!
Las Vegas Bucket List for Teens
Whether your teen loves to eat, or just wants some awesome photos, Las Vegas is the perfect spot to visit together. I recommend staying at one of the hotels on the Strip, but it really doesn't matter which one. Circus Circus is nice because of the arcade, the Venetian is great because of all of the shopping, and the Excalibur is an older hotel but Mom can sneak away to Thunder Down Under at night and that makes it perfect. ;)
Keep in mind that you'll be doing a LOT of walking on your trip. Skip the cute shoes (or just pack them in your purse/bag) and opt for comfortable, sturdy tennis shoes. You can take a Lyft to some locations, but you'll still end up walking through hotels/casinos to get to your destinations.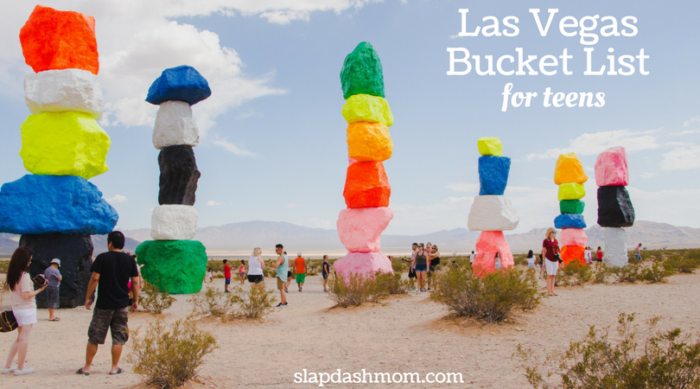 Las Vegas Photo Opps
If your teenager is anything like mine, the only reason she even tagged along to Las Vegas with me was to take some Instagram-worthy photos.
The Las Vegas Strip is FULL of photo opps. Pretty much any hotel you stay at will have great views, and you can walk through the rest of the hotels without even booking a room.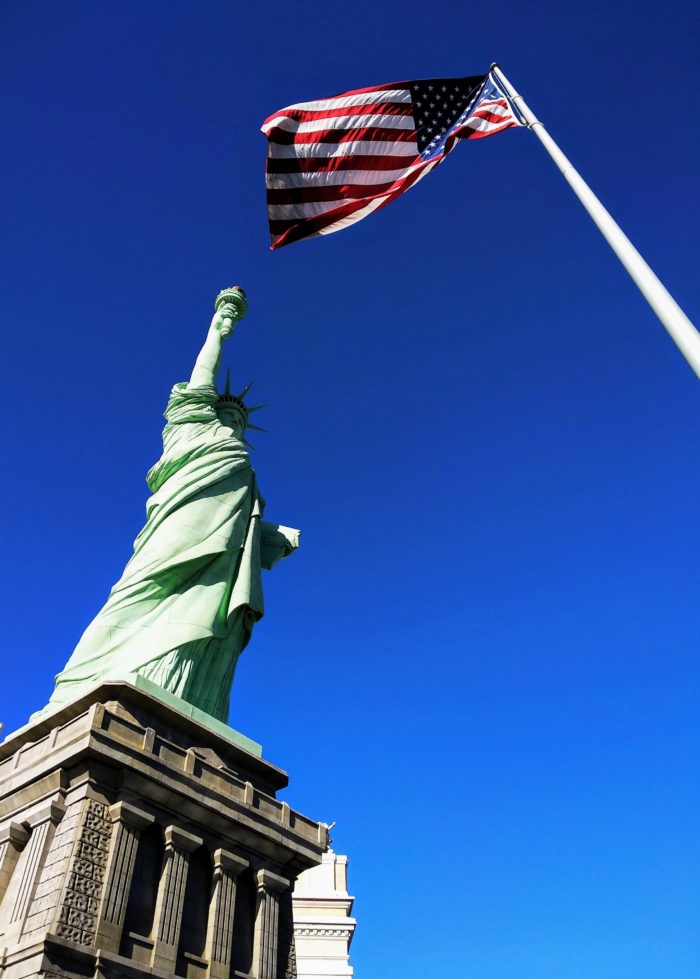 Photo by Swapnil Bhagwat on Unsplash
The Statue of Liberty
You don't have to visit New York to get an awesome picture of the Statue of Liberty! There are a few spots on the Strip to get a good angle. I like the angle from right in front of the statue, but what do I know? I'm not a teen. ;) The Las Vegas Statue of Liberty is 1/3 the size of the real deal, but the photo opp is just as real!
Eiffel Tower
Jenelle was excited to see the Eiffel Tower, especially without having to visit Paris! Tickets are less than $25 each (sometimes as low as $10). Go up at night if you get a chance.
Venetian Hotel
Go shopping. Take a gondola ride. Shop til you drop!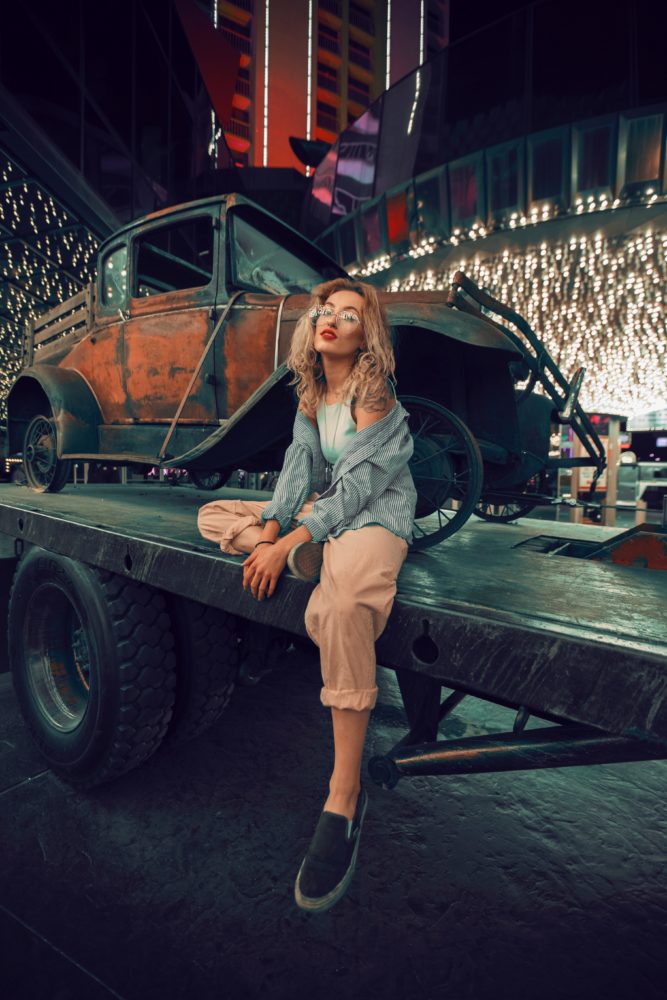 Photo by Nicole Harrington on Unsplash
Neon Museum
You can visit the Neon Museum and do a Boneyard Tour morning or night, for less than $30 for each ticket.
Container Park
One of the places I was most excited to visit in Vegas was Container Park! I'm obsessed with shipping containers so it's only fitting. Eat, drink, shop, and of course, take LOTS of pics! You can even catch a movie at The Dome.
Fremont Street
Fremont Street isn't always the most kid-friendly, especially in the evenings; because of the street performers, men in g-strings and women in pasties, I wouldn't bring young kids. But, with older teens, it's not so bad. There's a zip line, and lots of opportunity for eating and shopping.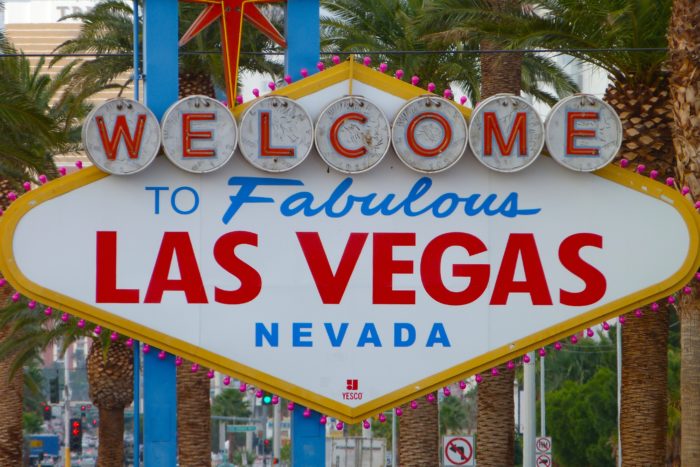 Photo by Nick Fewings on Unsplash
Las Vegas Sign
Last time I visited Vegas, the Las Vegas Sign area had been turned into a memorial for the shooting victims. It didn't really seem right to take "fun" pictures in front of the sign with the flowers and letters everywhere, so we skipped the pics and just paid our respects.
Bellagio Fountains
No matter how many times I visit Las Vegas, I always make sure I see the Fountains at the Bellagio.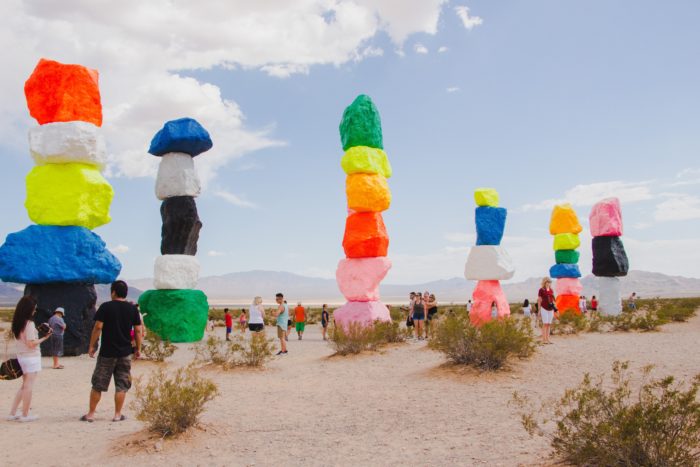 Photo by Oneisha Lee on Unsplash
Off the beaten path, Seven Magic Mountains is worth the short trip. This exhibit is available at least until the end of 2018, but it may not stay after that so definitely visit while you can! It's located about 10 miles south of the intersection of Las Vegas Boulevard and St. Rose Parkway (in Henderson).
Best Food in Las Vegas
Pull up your Yelp app (or check out TripAdvisor) and put in the type of food you'd like: sushi, pizza, burgers, etc. While there are a few restaurants that really stand out, I've eaten at dozens of spots on the Strip and have never been disappointed. Famous restaurants include Guy Fieri's Kitchen & Bar, Gordon Ramsay's Steak, Emeril's, and Carlos' Bakery.
Black Tap – best burger, crazy shakes
Hash House a Go-Go – huge portions, delicious food
Peppermill – old school porn lounge vibe, but huge portions and yummy food
eggslut – the teens will love eggslut for the name alone
Heart Attack Grill – if wearing hospital gowns and getting paddled is your idea of fun, this is your spot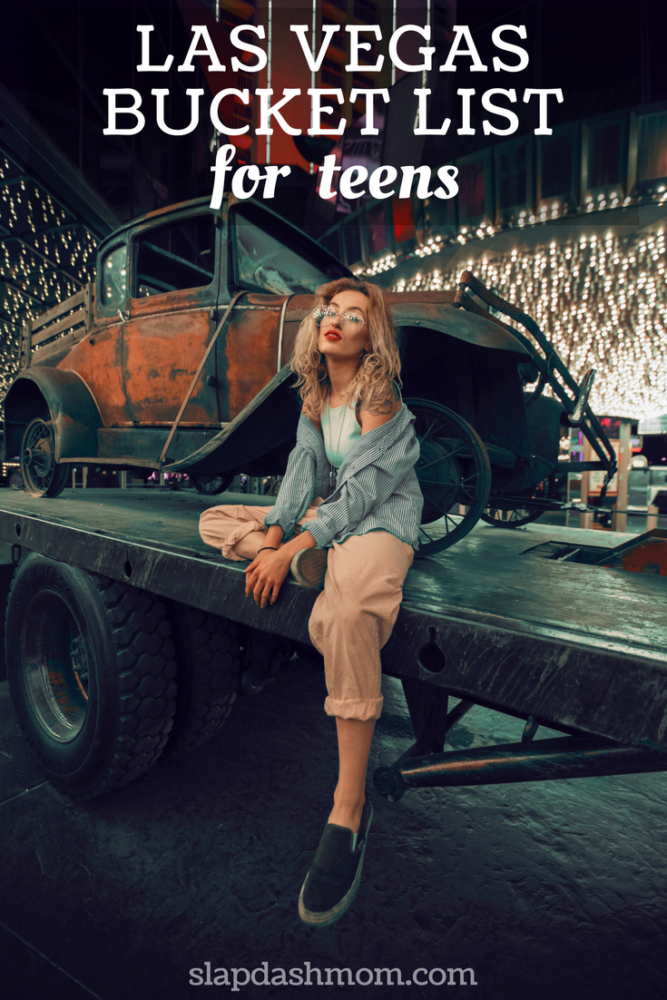 What else?
What else would you add to our Las Vegas Bucket List? Let me know in the comments!