Kindergarten Worksheets – Free Solar System Workbook
This post may contain affiliate links. Please read my Disclaimer and Privacy policy for more information.
I've been working on making more kindergarten worksheets this week, and fell in love with solar system clip art that I found on Teachers Pay Teachers! To get up to date on kindergarten common core standards, it's important to practice tracing, cutting, counting, adding, and more. I have included all of those skills in this free workbook! Scroll to the bottom of my post to download the workbook in its entirety.
While you're here, check out the rest of my free homeschooling resources, including my free Unit Study Planner.
Kindergarten Worksheets – Free Solar System Workbook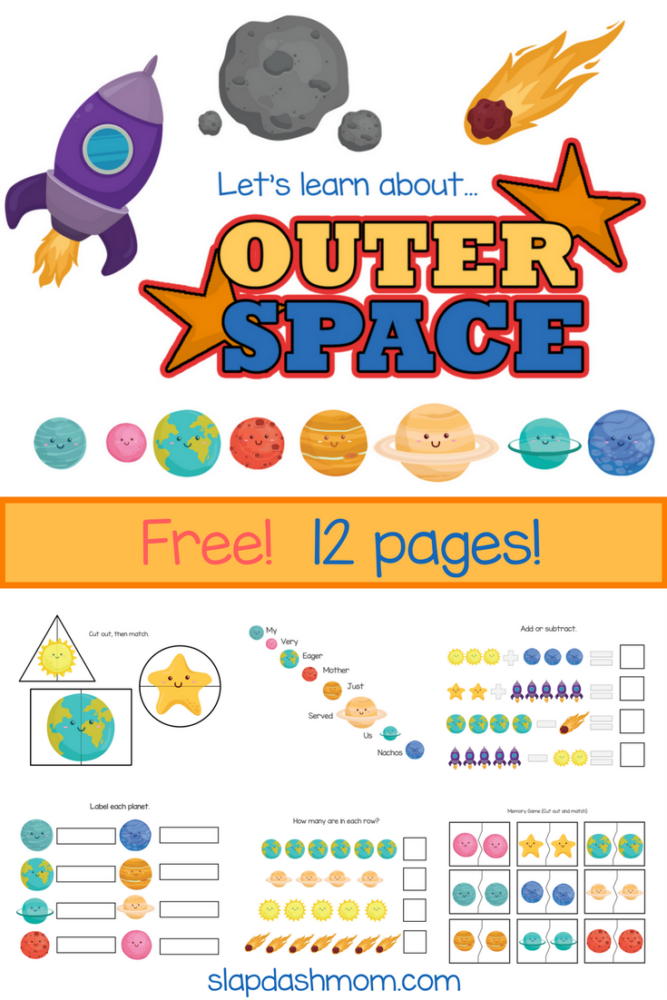 Order of Planets
Learn all about the planets with these free kindergarten worksheets! Your kids can learn the names and order of the planets with our free worksheets and with this catchy song.
One of the worksheets in the workbook has the planets in order, with the saying "My Very Eager Mother Just Served Us Nachos". Back when Pluto was still considered a planet, we were taught "My Very Eager Mother Just Served Us Nine Pizzas".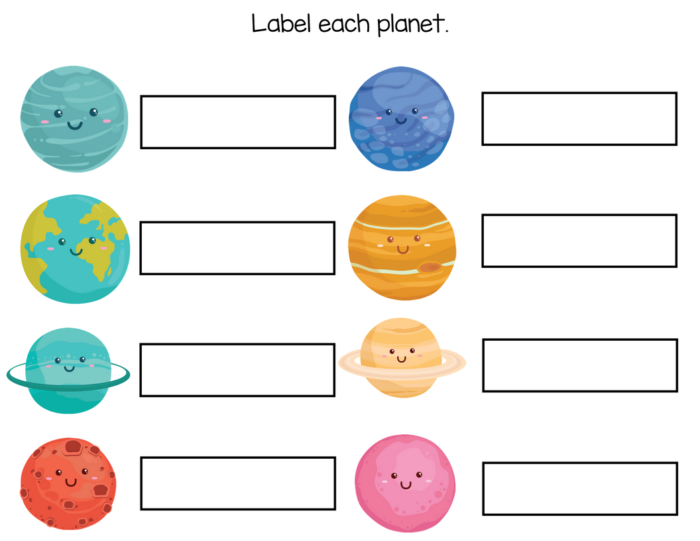 Depending on the level your kindergartener is at, you might need to help with writing the planet names out. If they're already decent at copywork, though, they can use that worksheet to help them label the planets.
This is a good opportunity to talk about Pluto, how we were taught there were 9 planets when we were in Kindergarten, and what is needed for a planet to be classified as a planet.
Teaching kindergarteners about space should be FUN! We like to combine traditional teaching methods with more modern ones. For example, I love having the kids do copywork, but I also don't mind when they are playing games on apps to learn.
I have an entire folder on my phone for each kid and their apps (no, they don't have their own phones!). This means they can learn while we're out and about, or when I'm sitting at the kitchen table trying to get work done and they're asking what we are supposed to be working on next. Games and apps can be just as educational as worksheets are!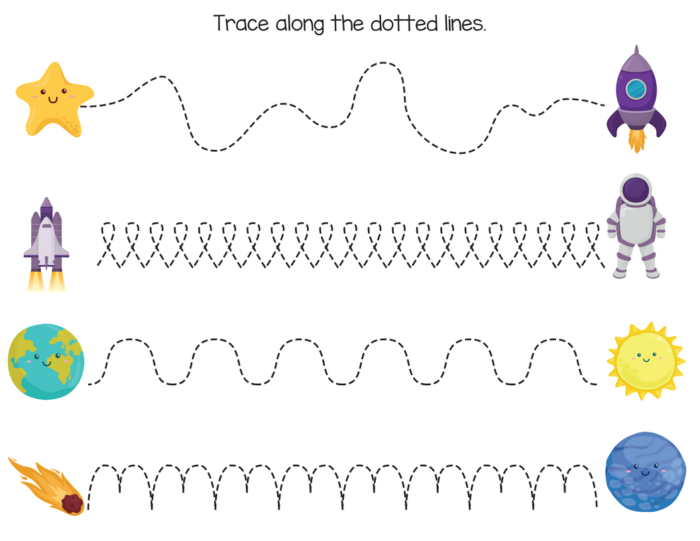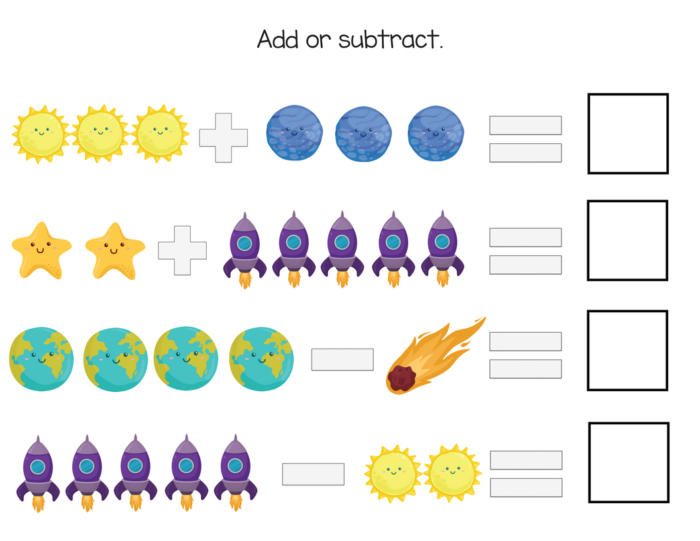 CLICK BELOW TO DOWNLOAD THE WORKBOOK.